This week's theme on Tombow is Love Notes. I created this project for CHA from this idea. I didn't have the diecut or any of the products

Becky

used, so created mine with

Cutting Cafe's

scallop envelope template and other items I had on hand.
This was a huge hit at CHA. I even had 2 teenage girls ask if they could make one, so that really made my day, when teens love your project!
I just sized the envelope to fit the "sucker"…found out you don't use the word sucker to an Australian. LOL!! She bust out laughing and then told me it was what they called fools in her country. So I said "lollipop" after that, but to me this is not a lollipop.
I used Tombow's

Mono Multi Glue

to adhere the flaps, then cut off the excess flap on both sides. It was also used to adhere the little gem in the center of the flower.

Power Tabs

were used to adhere the flower layers together and to adhere it to the envelope. To attach the sentiment, I used

Mono Adhesive Permanent

just on one end and tucked it under the knot.

The "hugs" is from an 8.5″ x 11″ patterned paper I picked up at Hobby Lobby. It was the perfect size and touch for this fun little treat. The paper has all kinds of Valentine sentiments and makes it fun to create personal Valentines.
With Valentine's Day sneaking up on us, I hope this gave you a fun, quick and easy treat to make for someone special in your life.
Thank you for stopping by,
If you enjoyed this post follow us on facebook and twitter!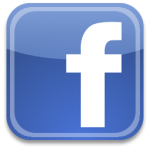 http://www.facebook.com/tombowusa  and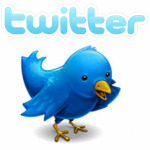 http://twitter.com/#!/tombowusa