Here's another DoodleDab made with Tombow Dual Brush Pens! This super easy DoodleDab is a wonderful accent for your lettering, to decorate an envelope or to doodle onto a card. Sunny and bright, they can embellish all your spring paper crafts!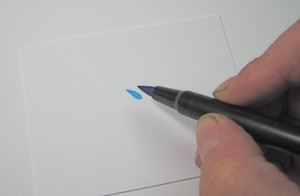 Here's a reminder of the steps for making a DoodleDab. To make the teardrop stroke, simply press the brush tip to the paper. You can push hard to make a good size stroke, the flexible tip is strong and will hold up stroke after stroke.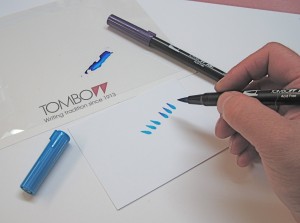 To make a two-toned stroke, place the darker color onto a plastic palette. Pick up with a lighter color. Now when you make the teardrop stroke you will magically have a perfectly blended two-toned stoke!

For the Daisy DoodleDab I am using the following Dual Brush Pens: 925, 555, 685 and 195. Start by making small ovals with the fine tip of the orange marker. Make two-toned strokes using the dark blue and purple markers. Start in the middle of the flower center and add the petals, making them smaller as you move out to the sides. With the fine tip of the green marker, add the flower stems. Make two-toned leaves using the dark blue and green markers. I also added a few falling petals and curly dots as accents.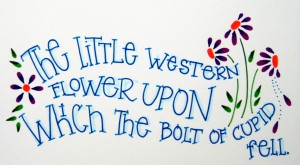 Here's a sample of the daisy DoodleDabs accenting some lettering.
Have fun DoodleDabbing!
Next week, blending with Irojiten Colored Pencils!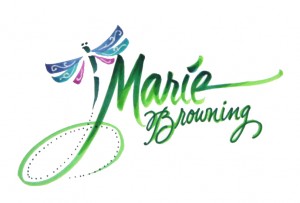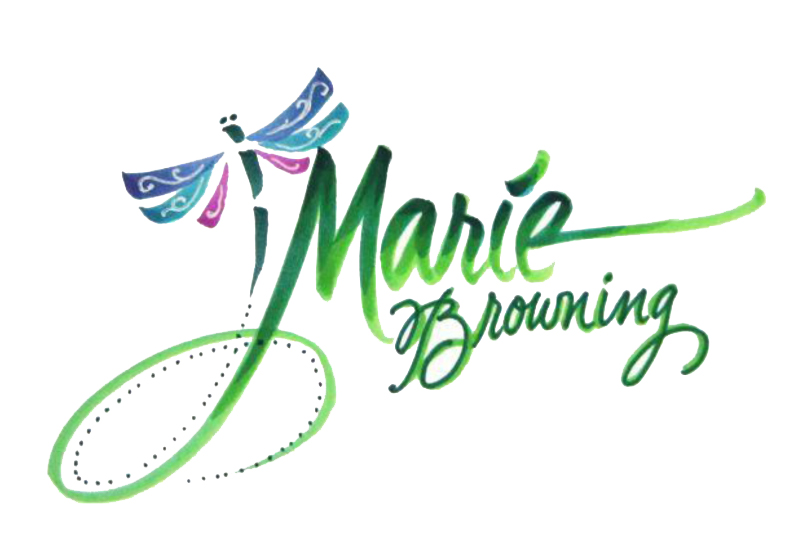 If you enjoyed this post please follow us on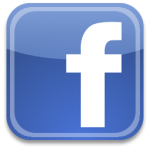 http://www.facebook.com/tombowusa
and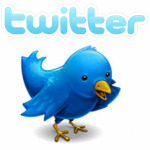 http://twitter.com/#tombowusa