Is very easy to make cutesy girly stuff for the little girls but sometimes is harder to make a project for the teens, since they are a little more difficult. So I made this girly yet youthful gift bag. I used a brown paper bag and added some Momenta Paper from the Kaleidoscope Collection.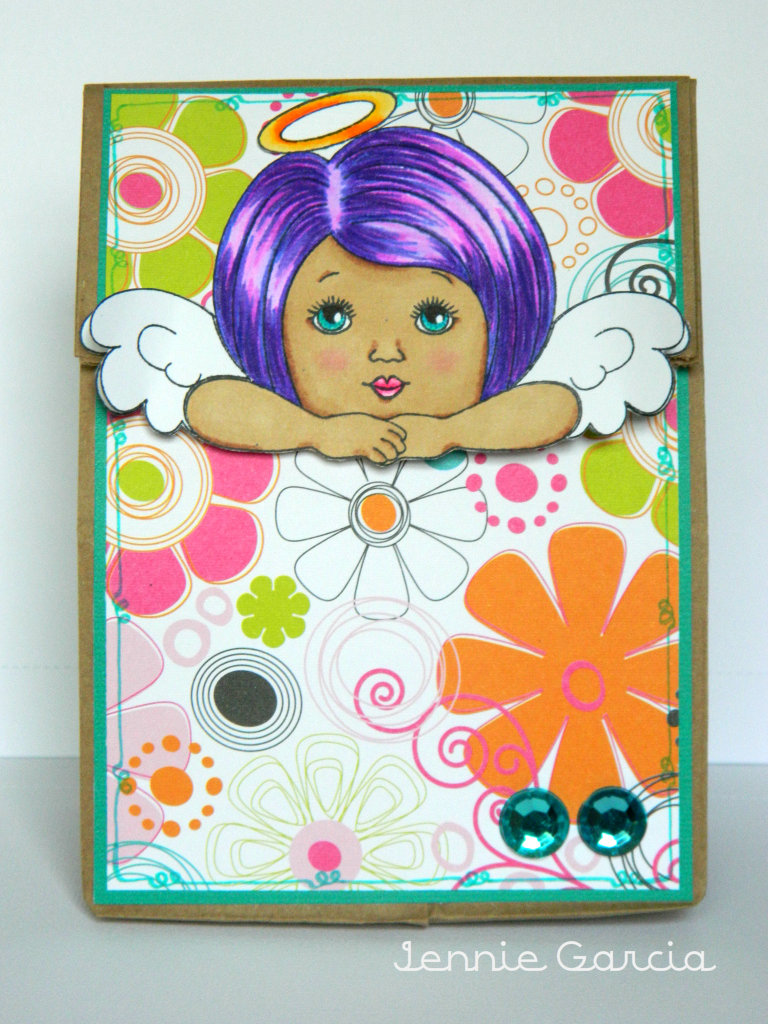 To glue the paper and cardstock to the the bag I used the Mono Adhesive Dots. Here you can see that I used two sets of wings to give it some dimension. To glue part of the angel to the flap, the bling and the extra set of wings I used the Mono Multi Liquid Glue.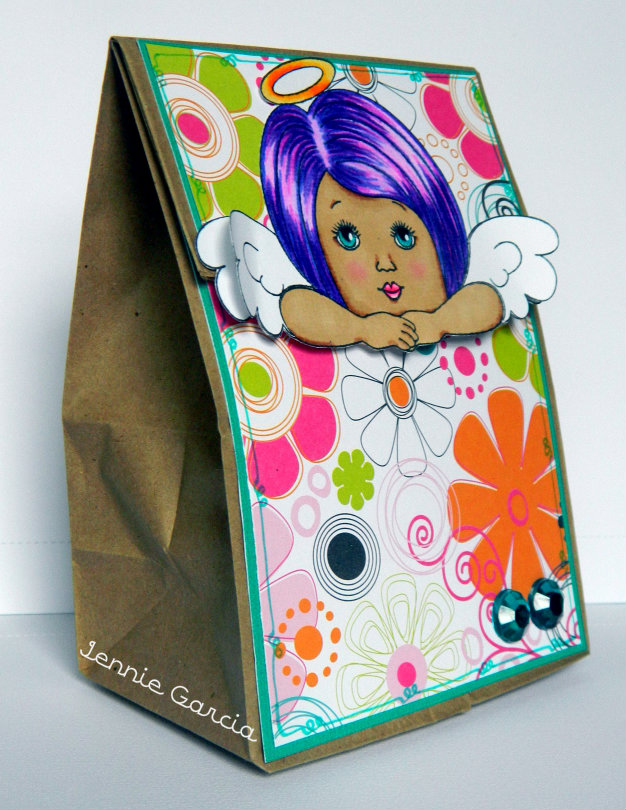 To color this cute Peachy Keen Stamp I used the Tombow Dual Brush Pens.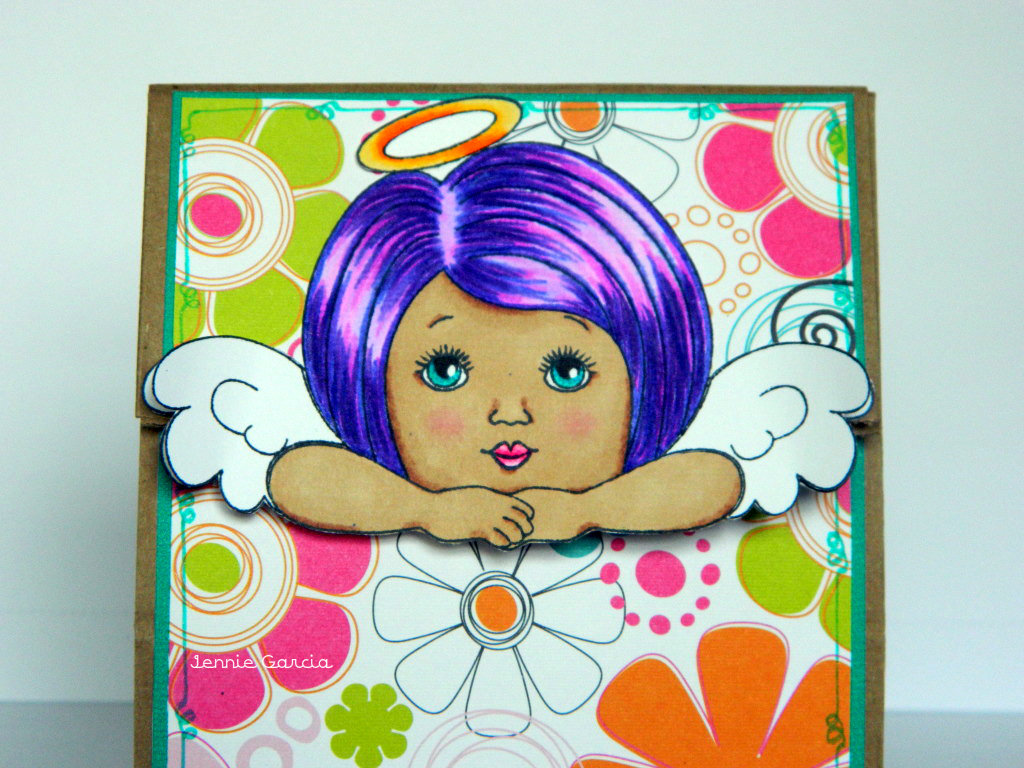 This is how I keep it close… I used the Tombow Fastener Tabs!! They are too awesome!! The other part is glued to the angel.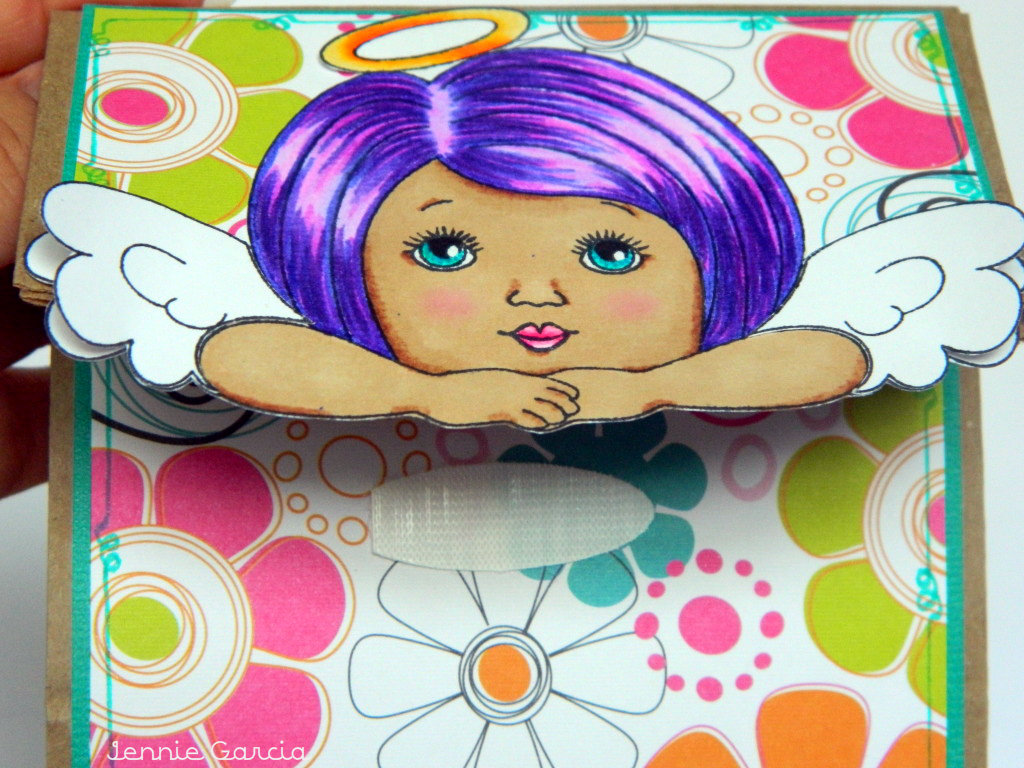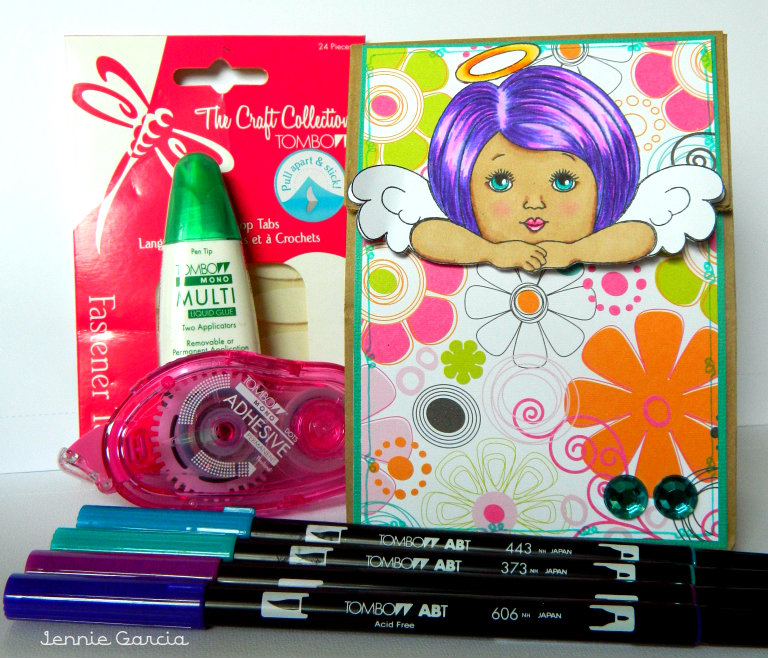 I hope you liked this gift bag which you can also use as party favor.
Take Care!!
If you enjoyed this post please follow us on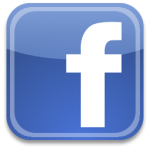 http://www.facebook.com/tombowusa