Adding ribbon from May Arts to card designs is a beautiful way to adorn your creation with extra interest and color. Tombow's MONO Dot Adhesive makes it easy and ensures a strong bond. I am using two green colored ribbons, both  3/8″ wide and two toned (one side darker than the other), this gives me four different ribbon colors to work with.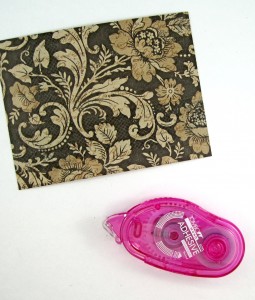 A panel is cut from the Kraft Reflections Collection Graphic 45. For the ribbon basket weave, add the adhesive to the cardstock panel where the ribbon will be applied.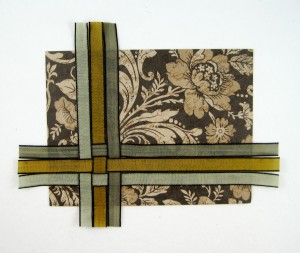 Lay the middle ribbons down, lifting up to weave the ribbon. With the MONO Dot Adhesive you can reposition and adjust the ribbons easily. When you are happy with the ribbon weave, burnish the ribbon down with a bone folder and adhere the ends to the back of the panel. Use the Dots Adhesive to attach the card panel to the card blank.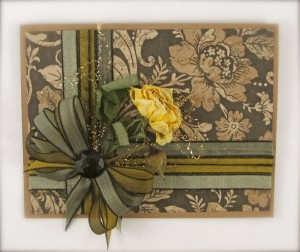 The dried rose and gold bullion wire are attached using the MONO Multi Liquid Glue, and the bow and black rhinestone using Power Tabs.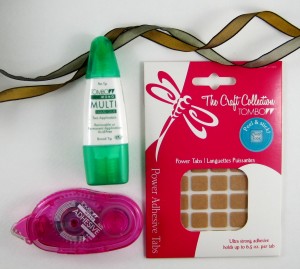 Beautiful ribbons from May Arts  always are a gorgeous addition to your card designs, and Tombow makes it work with their easy to use quality adhesives!