Today I am sharing another another layout and this time I am using the Midway Collection from October Afternoon. I love making everyday life layouts, these little moments are things we want to remember things when your kids are older and yet they still eat your food.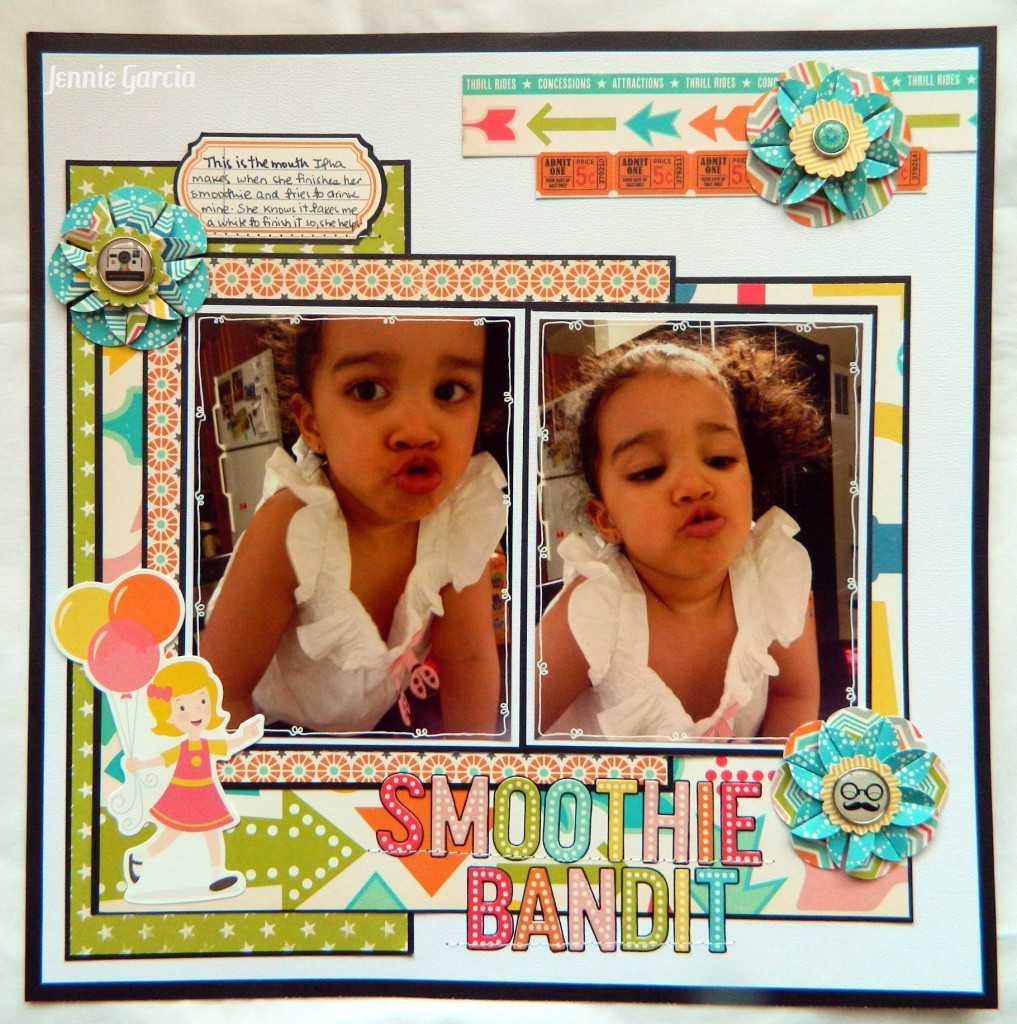 I made these flowers with a one inch circle punch and the Mono Multi Liquid Glue. I used three flowers in the layout as the points in the visual triangle which is an eye trick to  draw your eye to the center on the triangle and if the triangle is big enough it drives your eyes through the whole layout.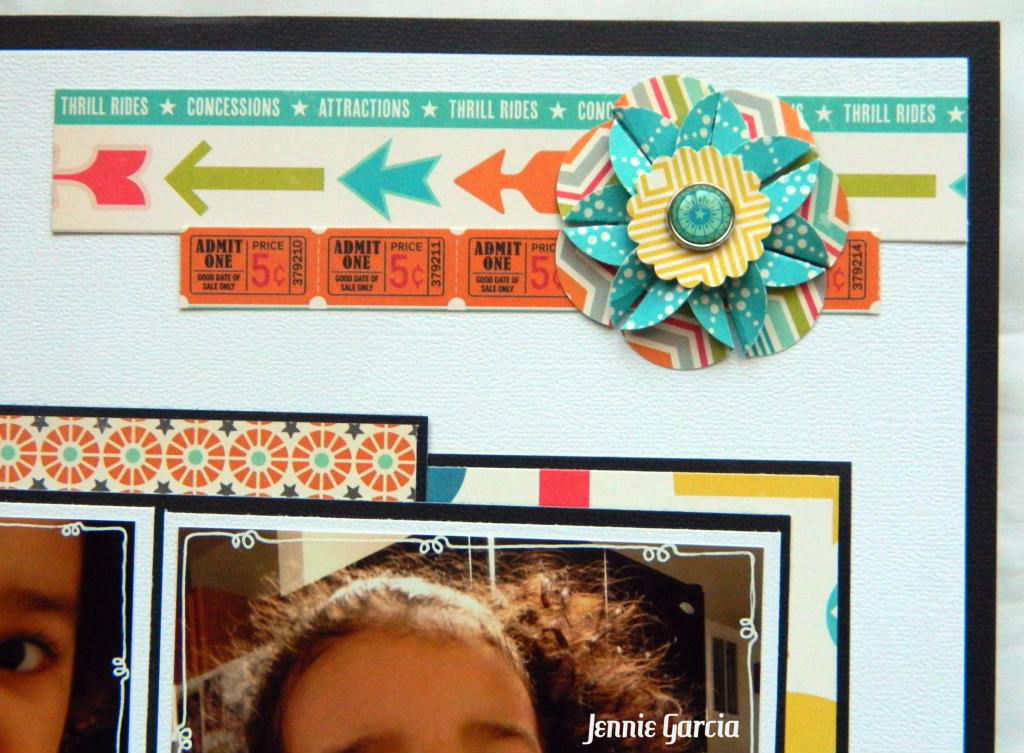 Some people wonder why I sometimes mat lot of my elements with black, specially because I have a little girl. I get it might be a little unusual but when you put so many cool patterns together you can lose the details of those papers and it can look messy. These papers are too cool so I wanted to really show each one perfectly, I also matted the journaling sticker. For matting my papers I use the Mono Adhesive Dots.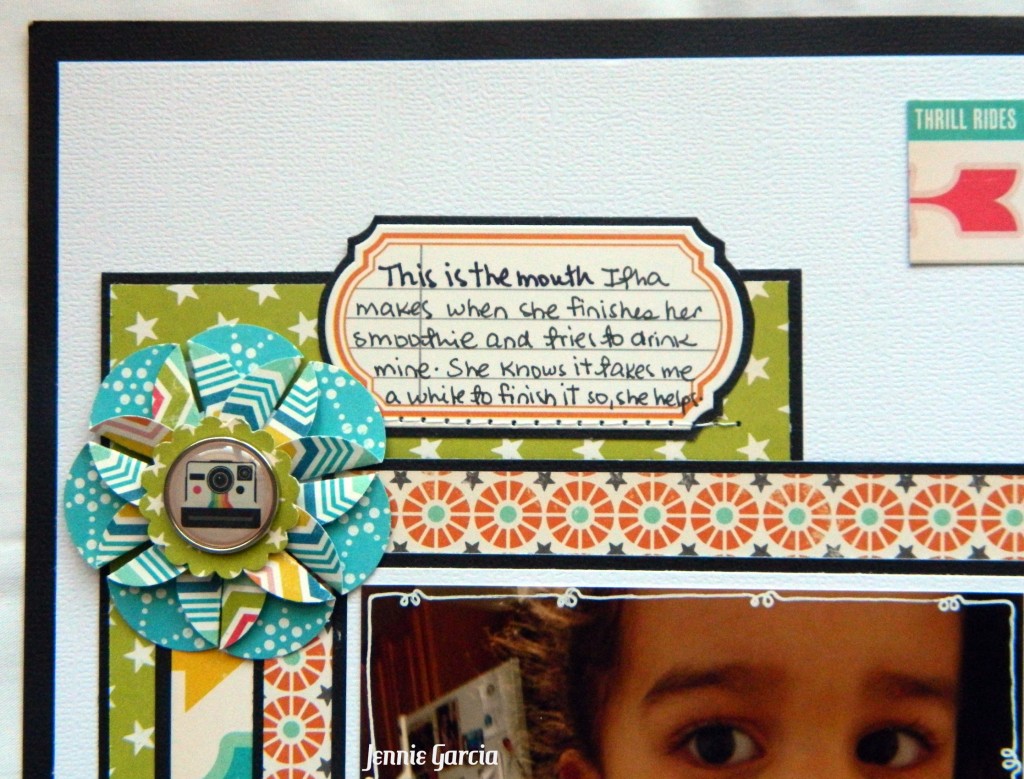 When I put the letter stickers they got a little lost in the background so I used a pen to outline them.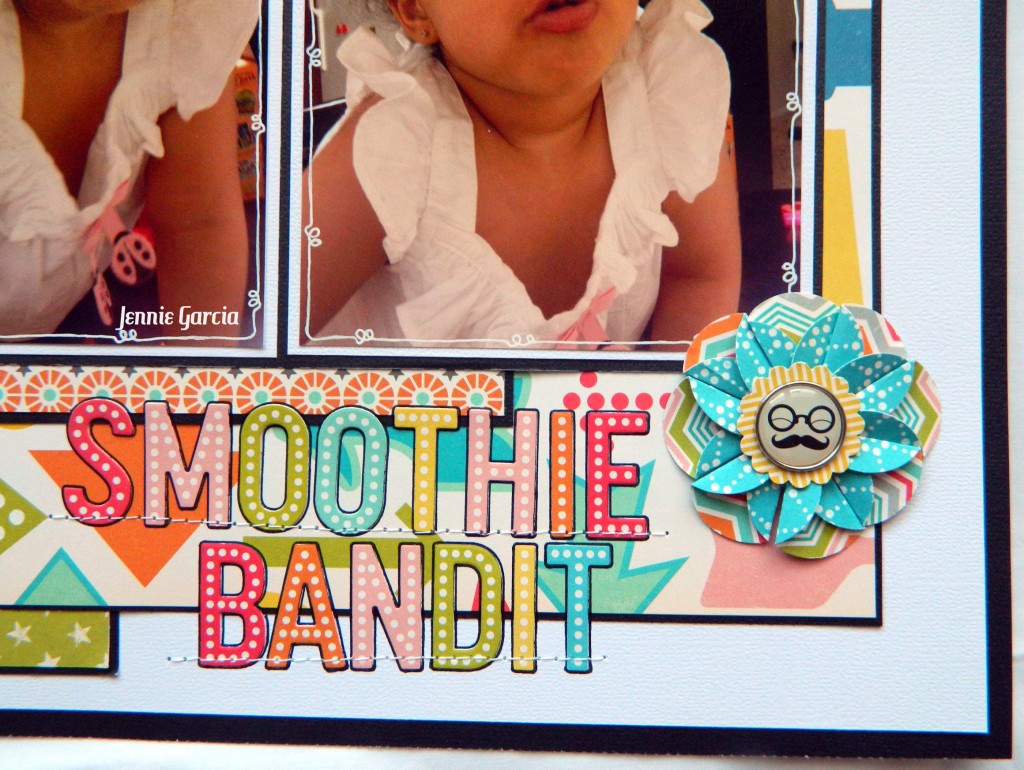 What are your favorite things to scrapbook??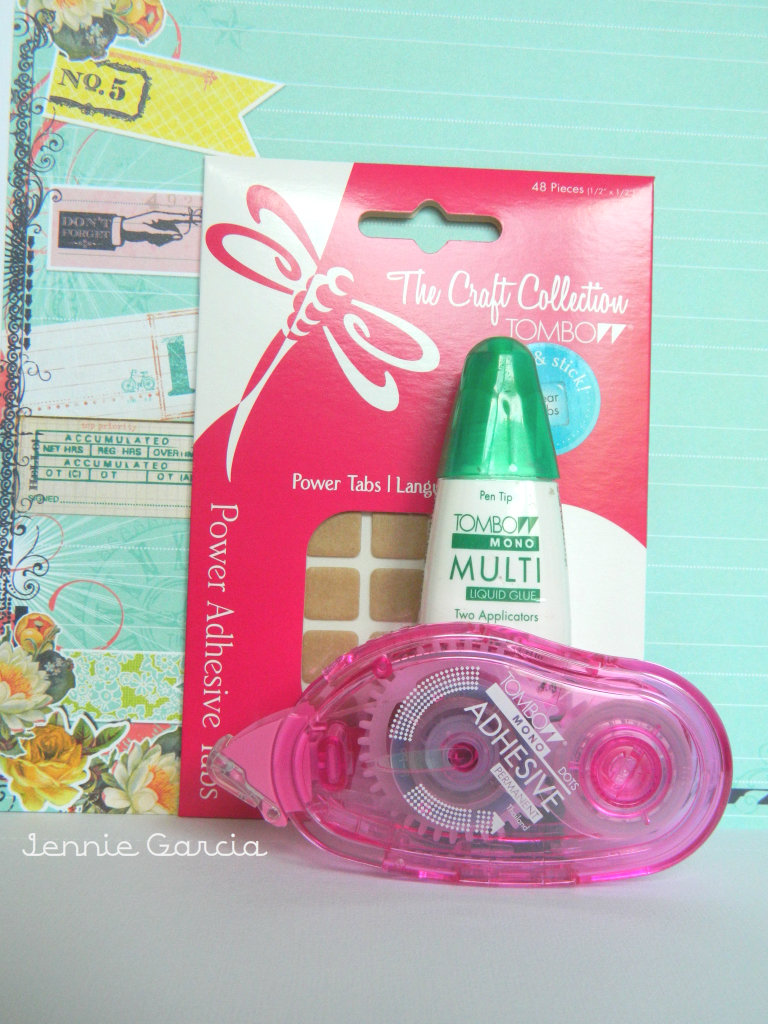 I hope you enjoyed my post!!
Take Care!!
If you enjoyed this post please follow us on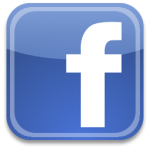 http://www.facebook.com/tombowusa