Pat Niemuth from Northwoods Rubber Stamps shared this beautiful blending technique with me recently. It really makes the Dual Brush Pens Colors rich and glorious!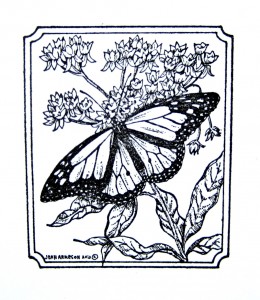 I'm starting with a stamped and embossed butterfly stamp from Northwoods Stamps. Just one of the many wonderful works of art by Jean Arneson. I used the recommended paper, 90 lb. watercolor paper from Canson.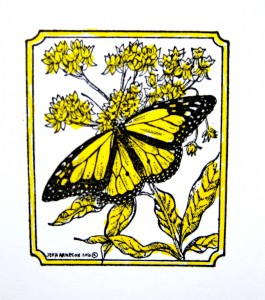 Next, color everything with a yellow marker, 055 is a great choice. This yellow base of color makes the other colors blend beautifully and makes the stamped image more brilliant. You can also get more detailed instructions and recommended Tombow colors on the Northwoods Website.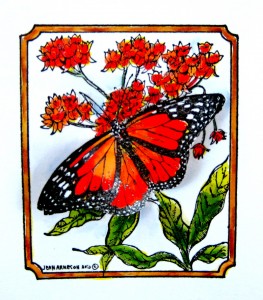 The other colors are added, and then blended with a waterbrush. Pat made her butterfly dimensional by stamping twice,cutting and mounting the second butterfly on top. A great way to use Tombow Foam Tabs!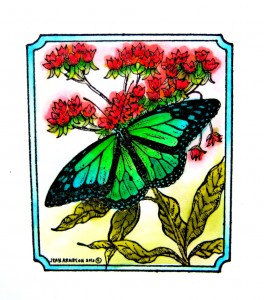 This is my version of the technique using the same stamp. I blended the colors beyond the stamped image – not sure if I'm that happy with that move or not, what do you think? I did, however, love the coloring of the butterfly with that yellow undercoating! I used the following Dual Brush Pen Colors for my version: 055, 245, 098, 725, 452, 493.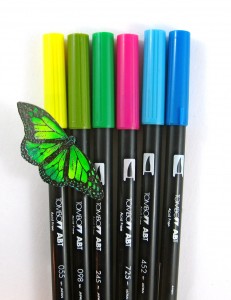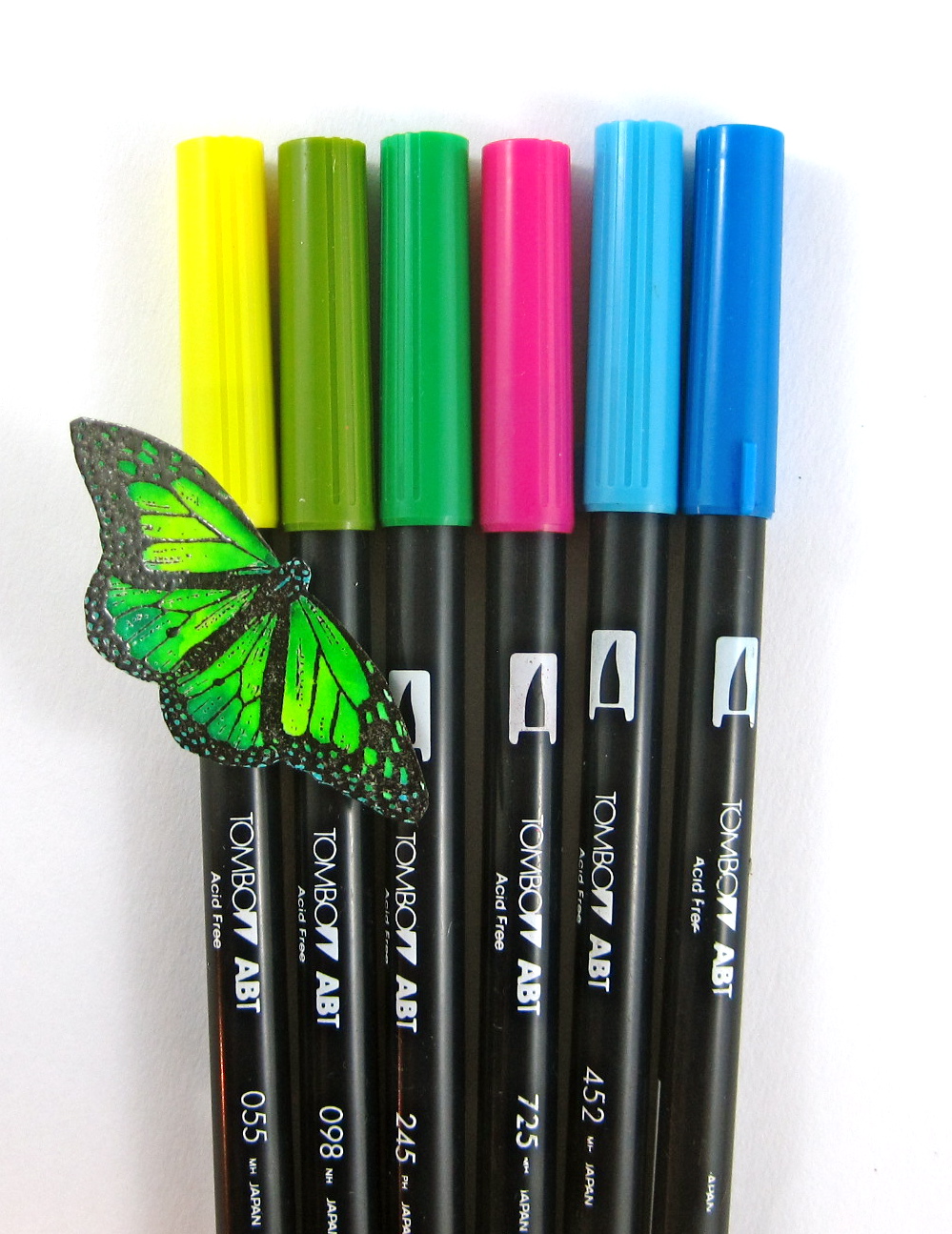 If you enjoyed this post please follow us on