Giving a gift card?  Why not create a little sleeve for it that was specifically designed for the recipient?
You will need a piece of cardstock that is 3 1/2″ by 5″.  Score at 2 1/4″ and 4 1/2″
Fold on score lines and add Tombow Mono Multi to the 1/2″ section and fold over to create the sleeve.  Easy Peasy 🙂
Depending on how you want to decorate, you can create your sleeve either going horizontal or vertical.
I used the flower from the
Friends
set from Gourmet Rubber Stamps.  I stamped the flower in Memento Rich Cocoa ink and colored it in with
Tombow Dual Brush
pens.  I used:  #020 Baby Peach for the center and #772 Blush for the petals.  I attached the flower to the   front cover with
Tombow Foam Tabs
.  
Tombow Power Tabs
were used to hold the ribbon leaves into place.  I covered the center of the flower with
Tombow Mono Aqua
to give it a pretty shiny center.
 I used the Gourmet Rubber Stamps
Thinking of You
set for the front of this sleeve.  I inked up the flower on the stamp with Tombow Dual Brush pen #856 Chinese Red and the leaves with #076 Green Ochre.  I used foam tabs to adhere the image panel to the sleeve.
I hope you will think about making sleeves the next time you want to give a gift card.
Tombow products used: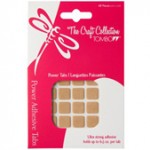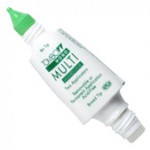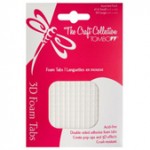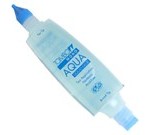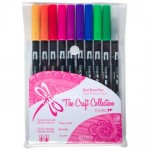 If you enjoyed this post please follow us on