Happy, happy, happy!  I hope you are having a great day!
It has been awhile since I have watercolored with my Tombow markers and I knew the moment I saw this stamp from Penny Black, that it would be perfect to watercolor.
I started by coloring the stems and most of the leaves with the
Pale Yellow
marker and blending it out with a Niji Waterbrush. I was careful to let each layer of color dry before adding the next color.   Next, I added the medium green tone and blended and continued the color, blend, dry process for each of the sections. I used the Sky Blue marker around each of the flower/leaf sections as highlight being careful not to over saturate the paper with water and blend the blue into the other colors.  I added some Diamond Stickles to the centers of each of the flowers as a finishing touch.
Here is a close up of the flowers in all of their glittery goodness!
Tombow products used: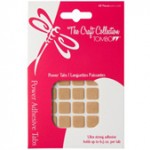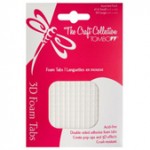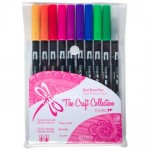 If you enjoyed this post please follow us on