Have you ever gotten a summer cold? I think those may be the worse. Here is a cute little box that you can tuck one of the soup pkts into to give a friend who is under the weather.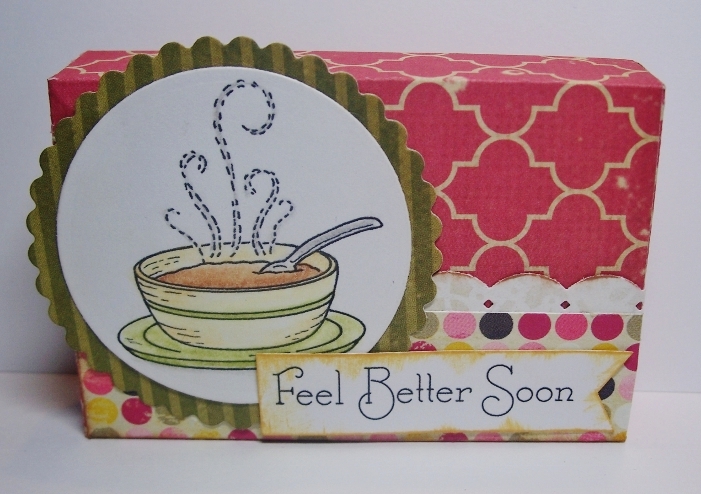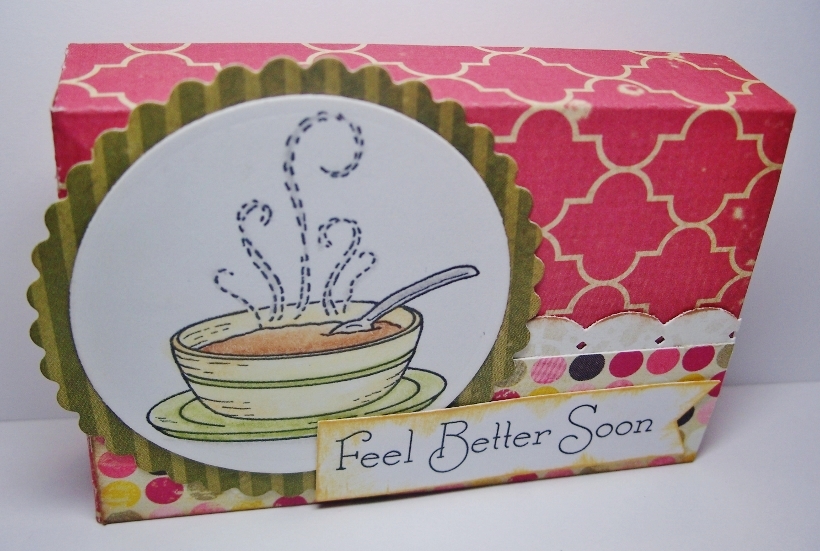 Here is hoping you all are feeling well this summer!
Thank you for stopping by,
 PS: be sure to follow us on facebook for all the updates on CHA this week.
If you enjoyed this post please follow us on