It's Summmmmer!! (Say it in Olaf's Voice) and Debbie has a great challenge for you! Make a Summer Project or use the color yellow for the chance to win some Tombow Goodies!
For my project I did a Beach Project Life Layout!
To mat the photos I used an old My Mind's Eye Collection called Fine and Dandy and the NEW Tombow Xtreme Adhesive. I did my journaling with my typewriter and, oh boy the mistakes! Tombow has correction Tape!
 To glue the wood veneers on this layout I used the NEW Tombow Xtreme Adhesive.
I used stickers from the Sn@p Collection from Simple Stories and to glue the 2 Peas Flair I used the Tombow Power Tabs.
 To glue the Homemade Enamel Dots I used the Tombow Mono Multi Liquid Glue.
 I love putting tickets and ephemera on these glassine bags and I used a punch a wood shape to decorate.
For Debbie's "You're my Sunshine" Challenge, use the color yellow and sunshine some where on your project for your chance to win a Fun Tombow Prize!
 To leave your entry GO HERE!
If you enjoyed this post please follow us on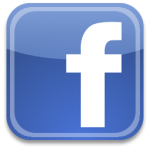 http://www.facebook.com/tombowusa