For this post I am having fun playing with backgrounds using the Dual Brush Pens. I have done the sample on a 9″ x 12″ Marker Crescent Board, but it can easily be done in your art  journal or on a card blank. I choose my Dual Brush Pen colors; golds and purples for a complimentary color palette: 026 Yellow Gold, 027 Dark Ochre, N57 Warm Gray 5, 757 Port Red, 676 Royal Purple and 679 Dark Plum. With your Blender Kit, apply color all over the blending Pallet then use the Mister and spray with water. Place face down onto your surface.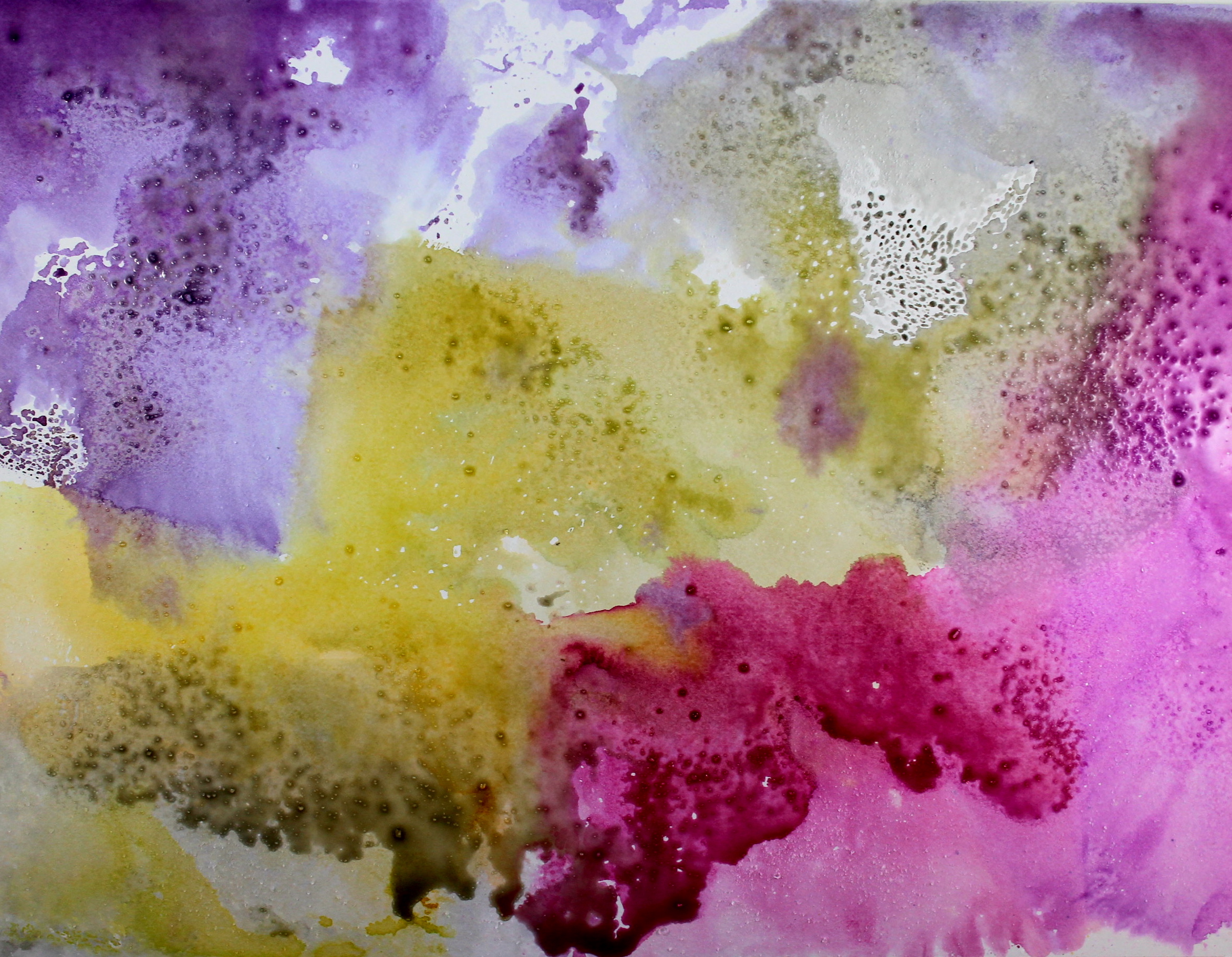 Here is the fresh color on the surface. I added the colors in 'drifts', with the golds going diagonally across the page and the purples in two opposite corners. While it is still wet, sprinkle with salt. Don't worry about any white areas and never judge it until it's dry, it changes dramatically!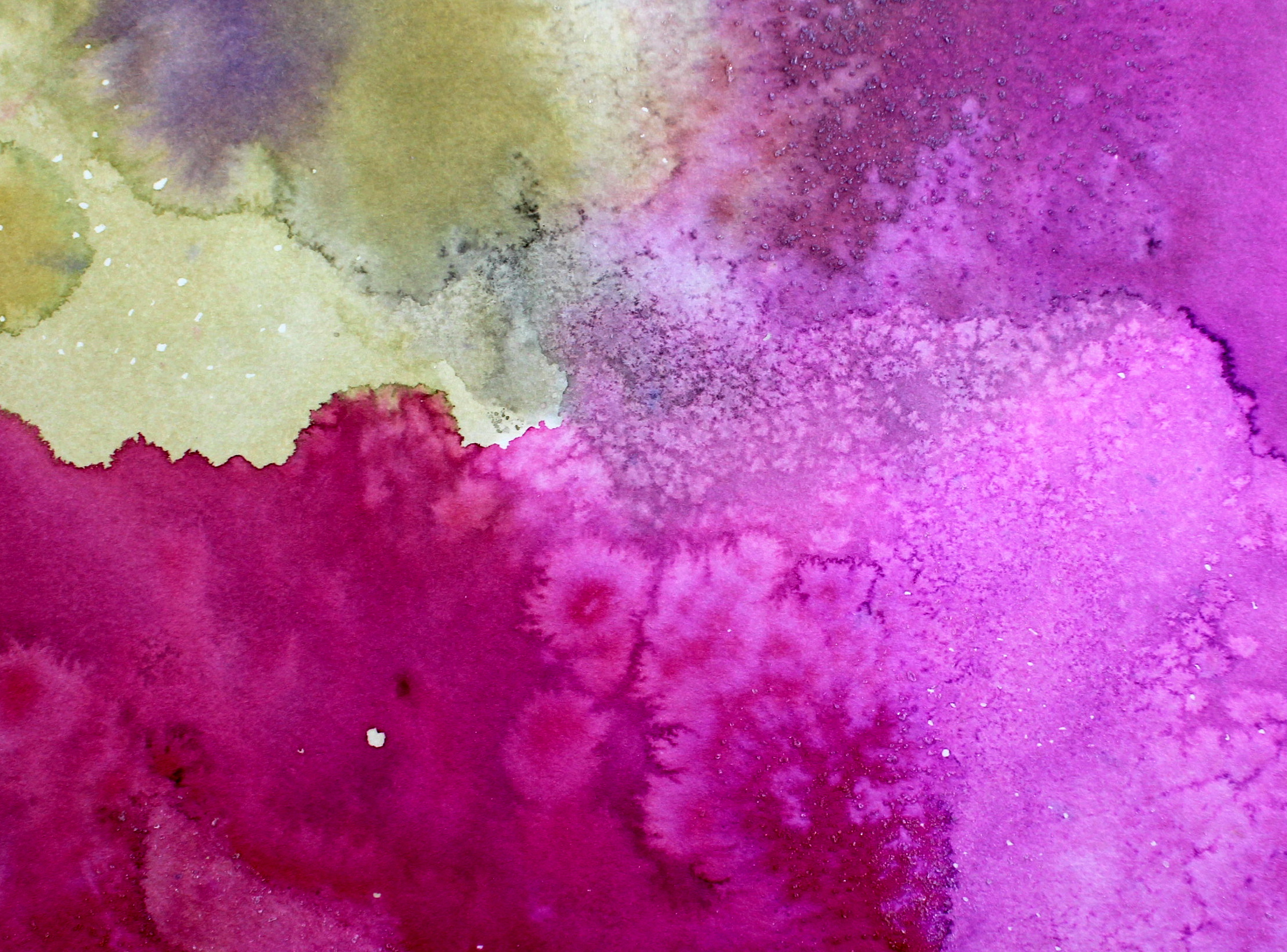 When completely dry, brush off the excess salt. Here is a detail of what the salt does to the colors when dry! Cool!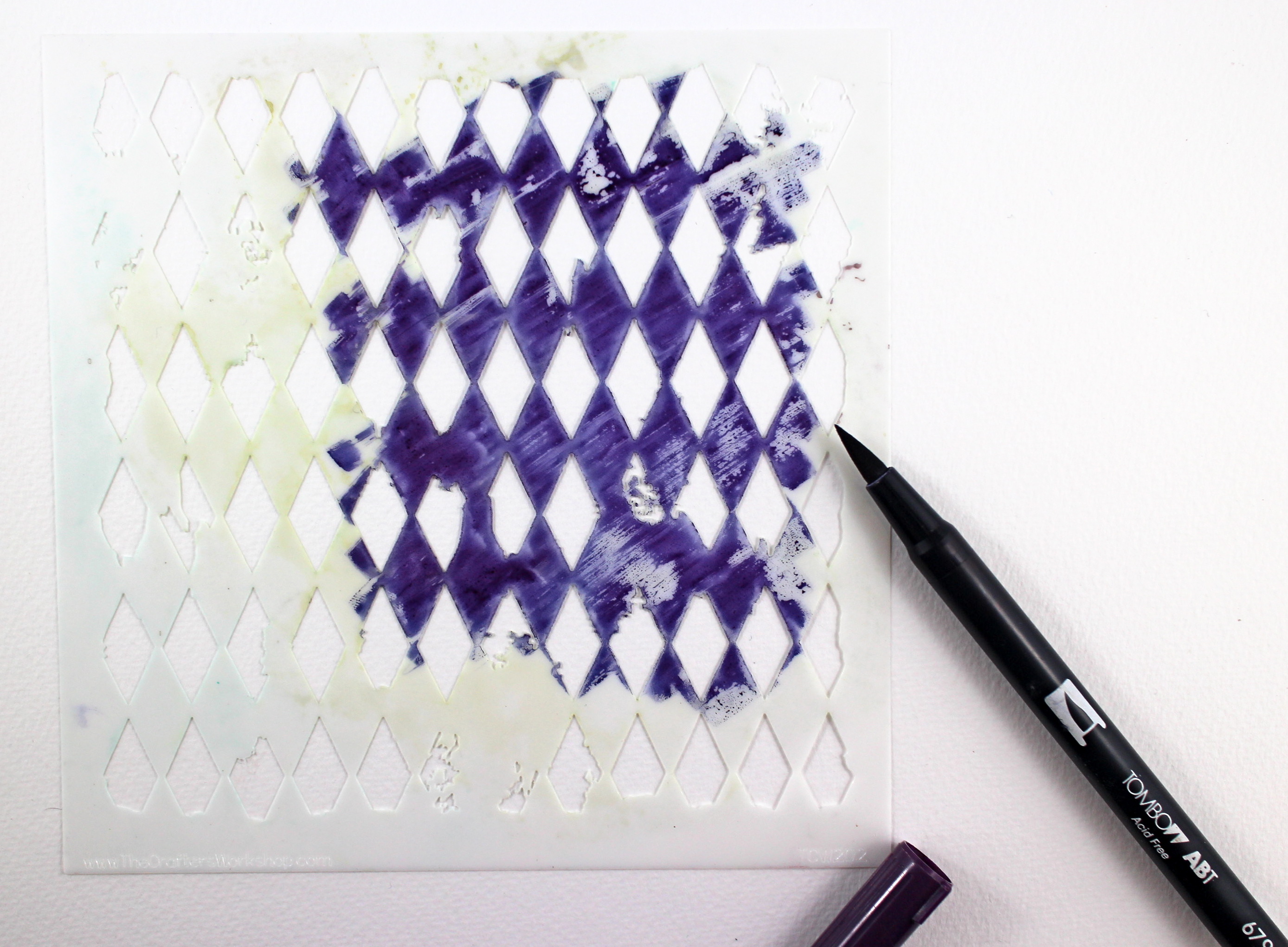 Repeat this 'splash' technique but use a stencil instead of the blending palette.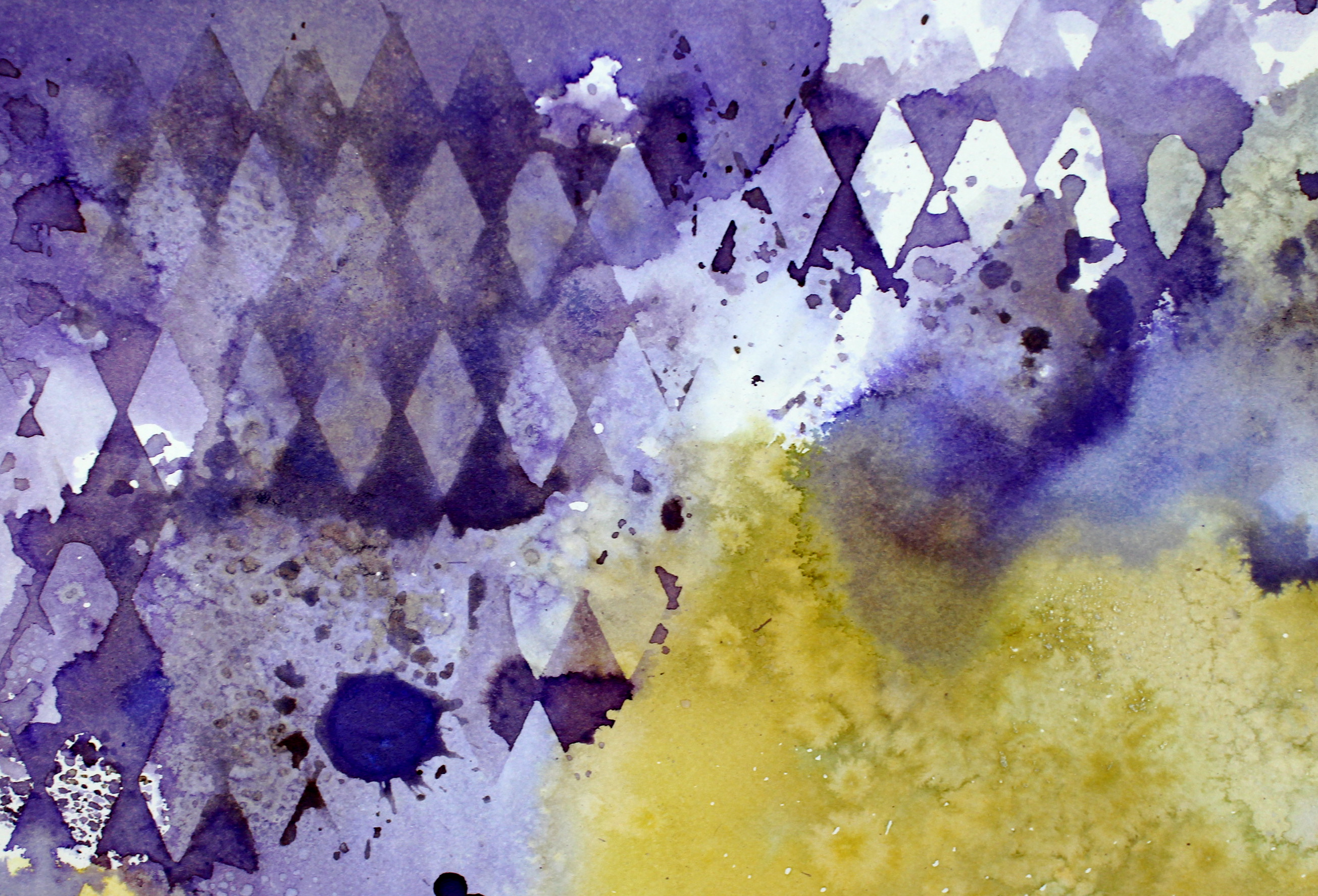 Don't expect a perfect image, but do expect this very cool detail on your surface when using stencils!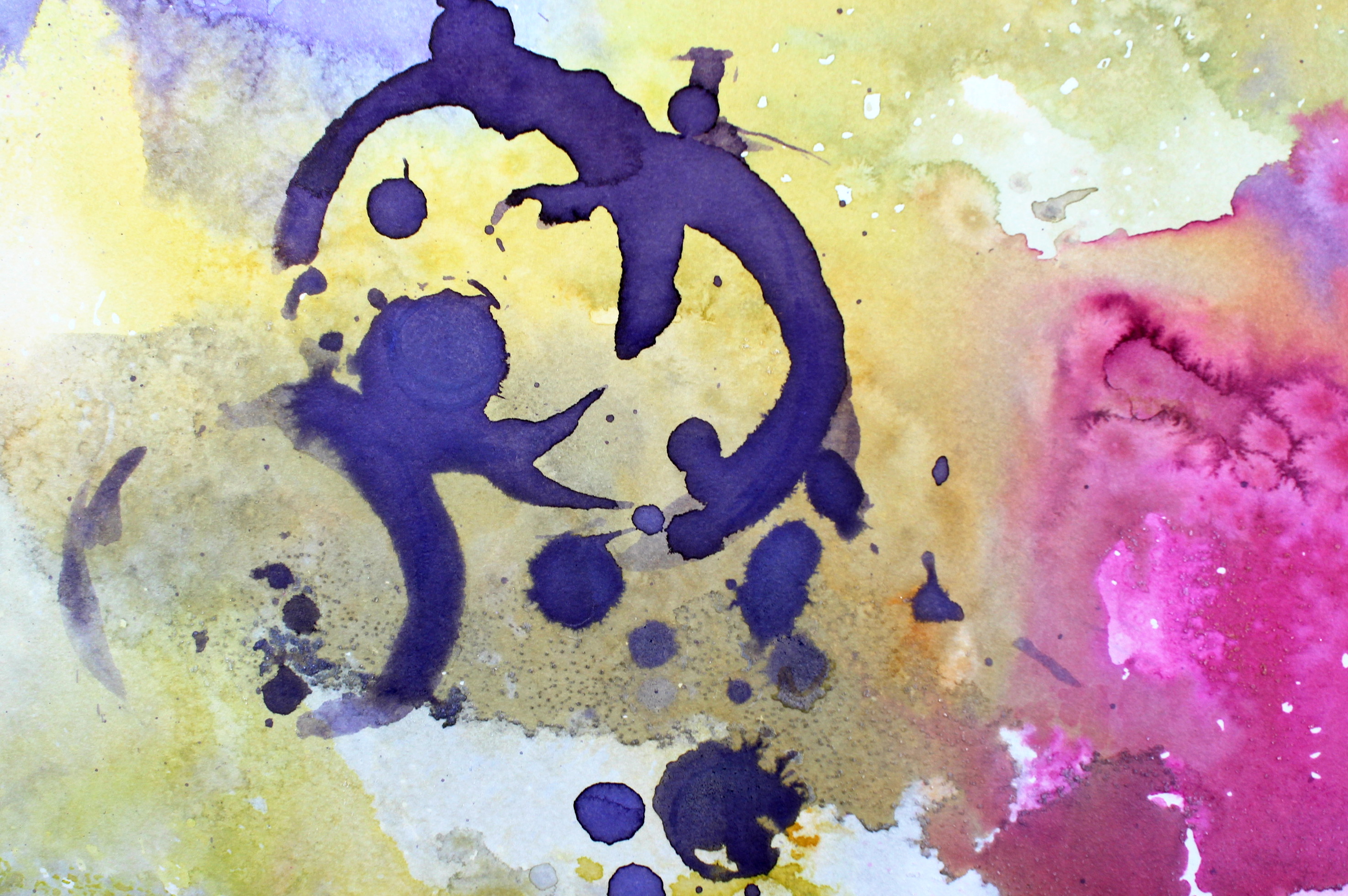 Here's another detail imitating wineglass spills. Just add the color to the blending palette, mist with water and then use a wineglass (or any round bottomed container) to dip into the color and print onto your surface.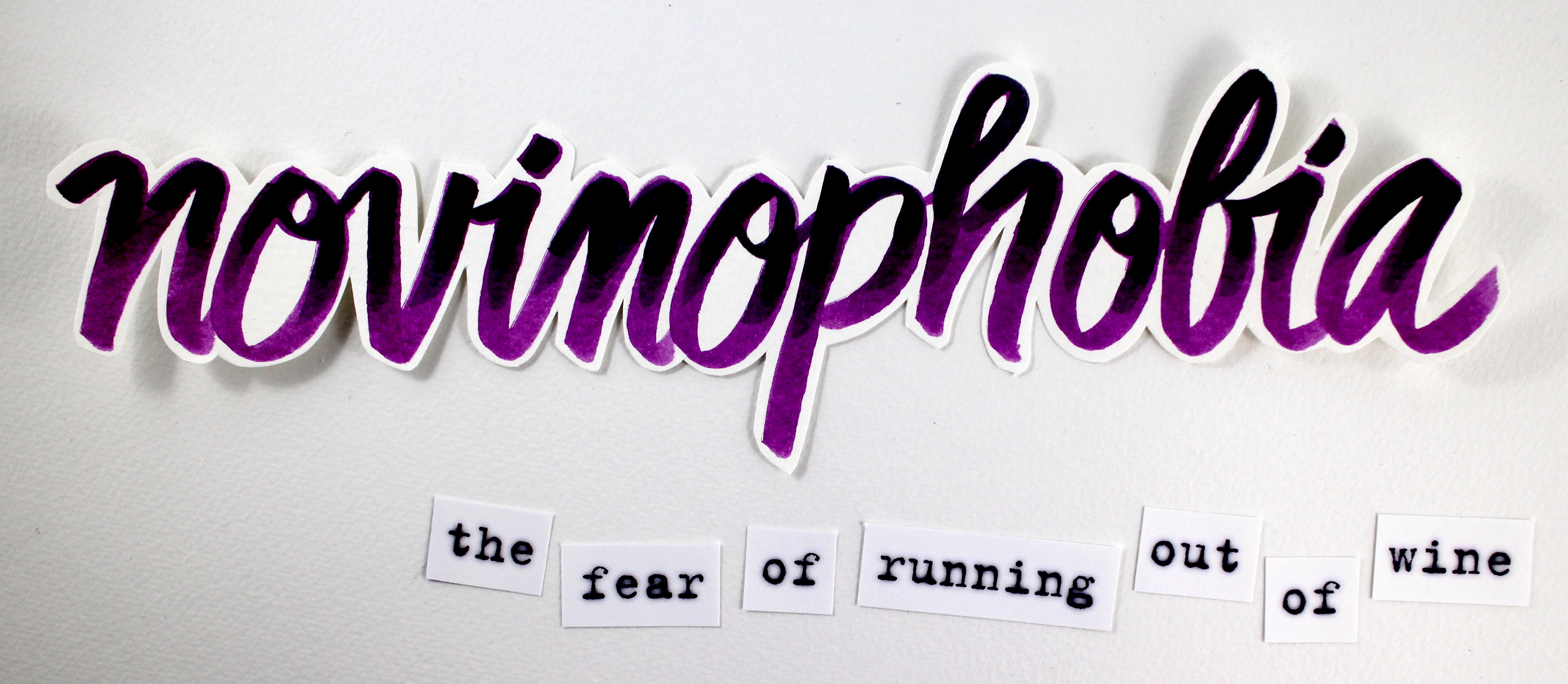 I prepared the large lettering on a separate  piece of paper. Using  regular handwriting, use the brush tip to write your word(s). I did the lettering first with the lighter purple brush pen, and then added a darker shade to the top creating this two-toned lettering. The typed lettering was done on my computer and printed out.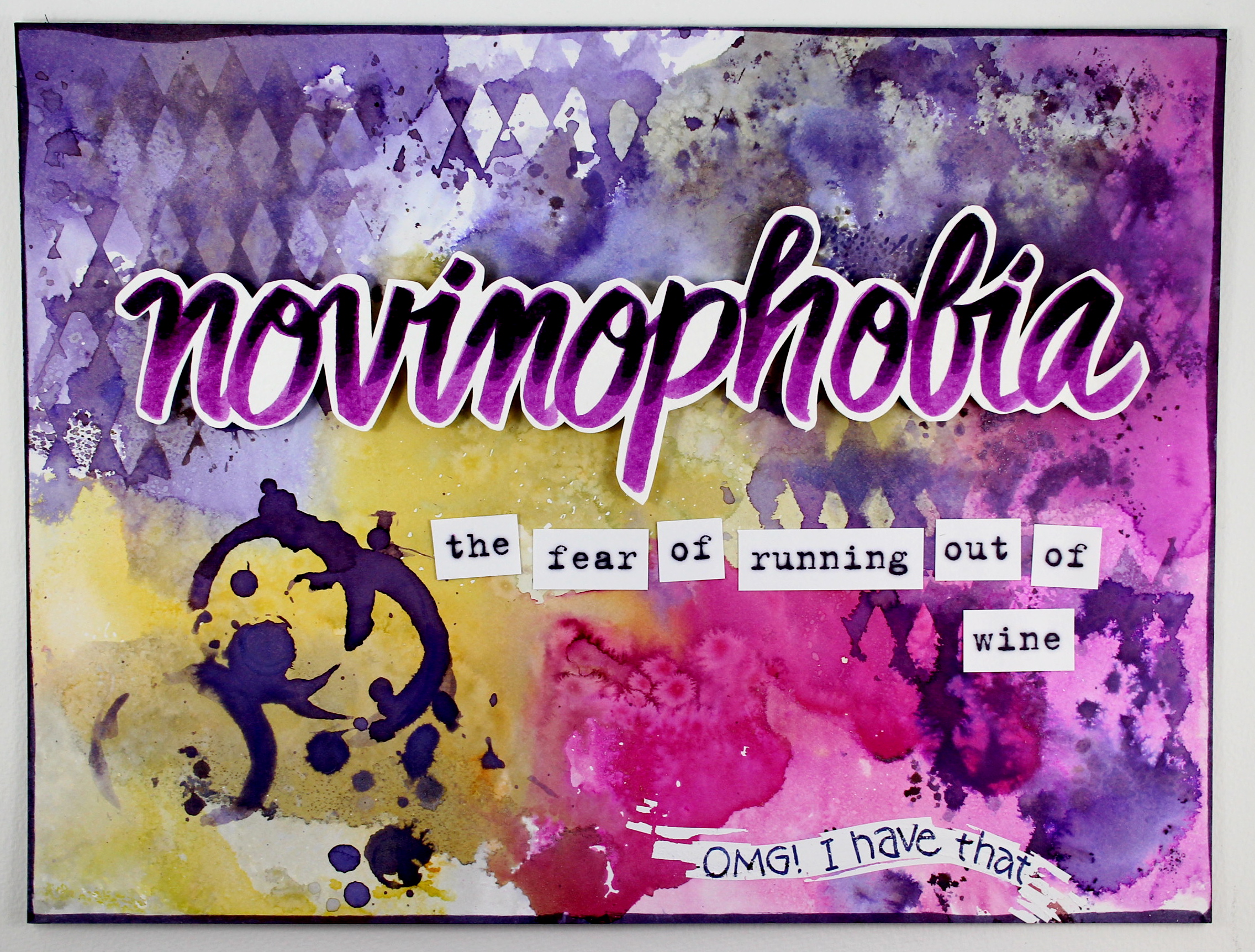 Here is the finished piece! The large lettering was attached using Tombow's new Foam Tape, and the smaller lettering using MONO Multi Liquid Glue. I also added lettering at the bottom. I used Tombow WideTrac Correction Tape, distressed it with an art knife, and then added the lettering with the Dual Brush Pen using the fine tip. A brush tip edging finished the creation.
Hope you try these fun techniques using your Dual Brush Pens!