This card is a great example of different techniques using Tombow adhesives!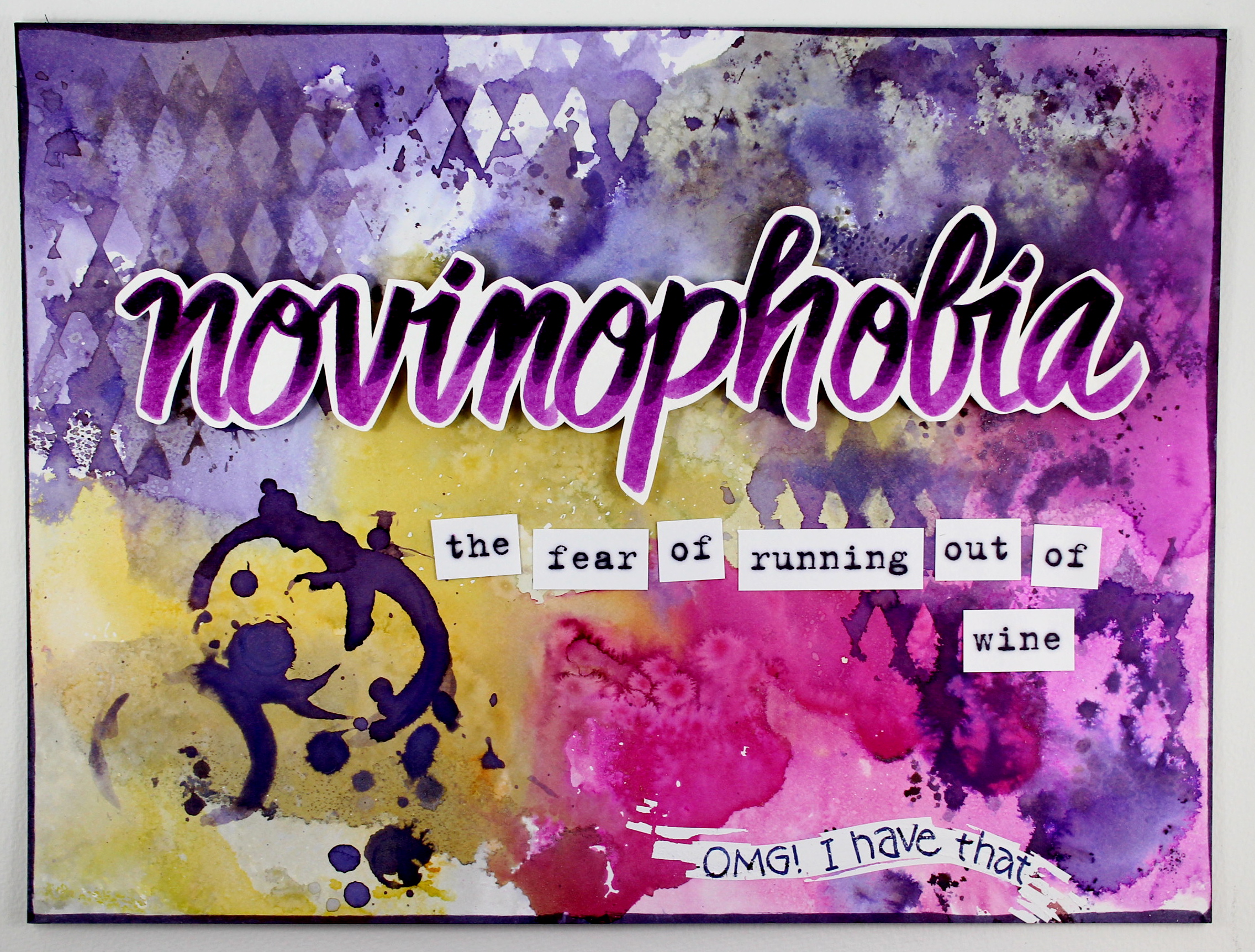 Even adding heavy ruffled ribbon and trim is an easy and quick task!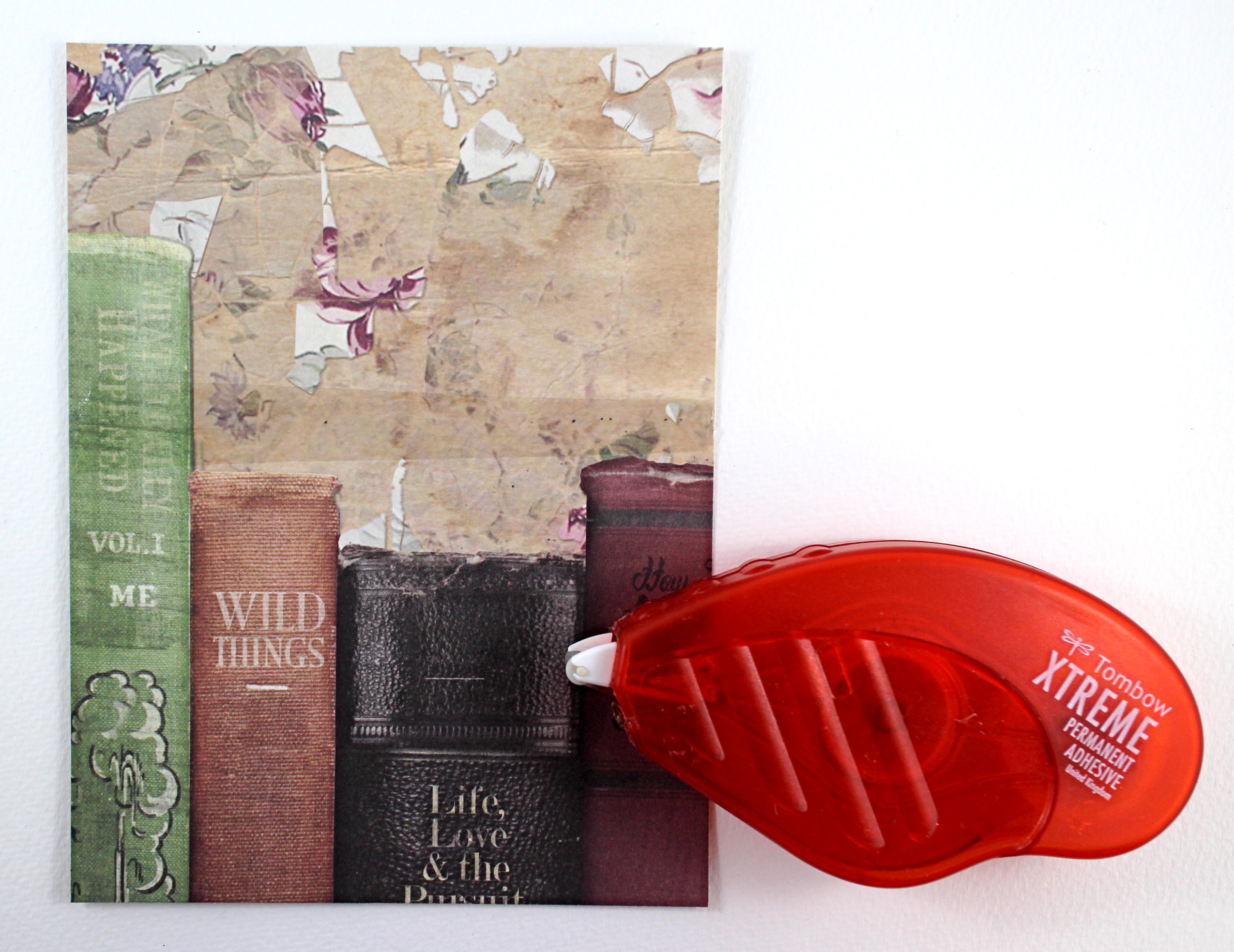 I cut out my panel from 7 Gypsy's Under the Cover Cardstock. Using the Xtreme Adhesive from Tombow, add a line of adhesive to the middle of the panel. Remember to 'swipe to the side' before lifting when using this adhesive. Xtreme adhesive is 5X's stronger than other tape runners!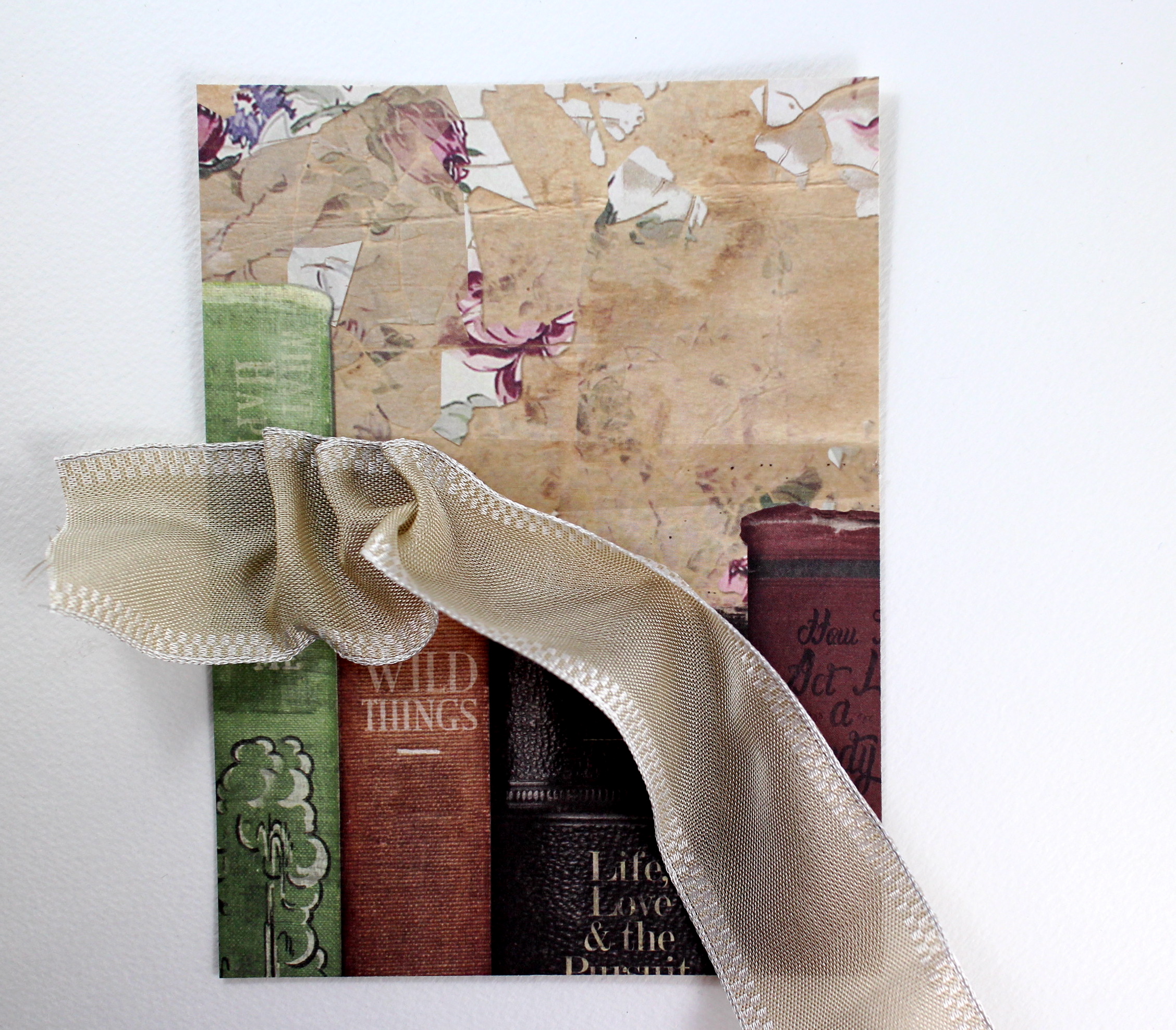 Pleat the ribbon along the line of adhesive – amazing how quickly you can do this!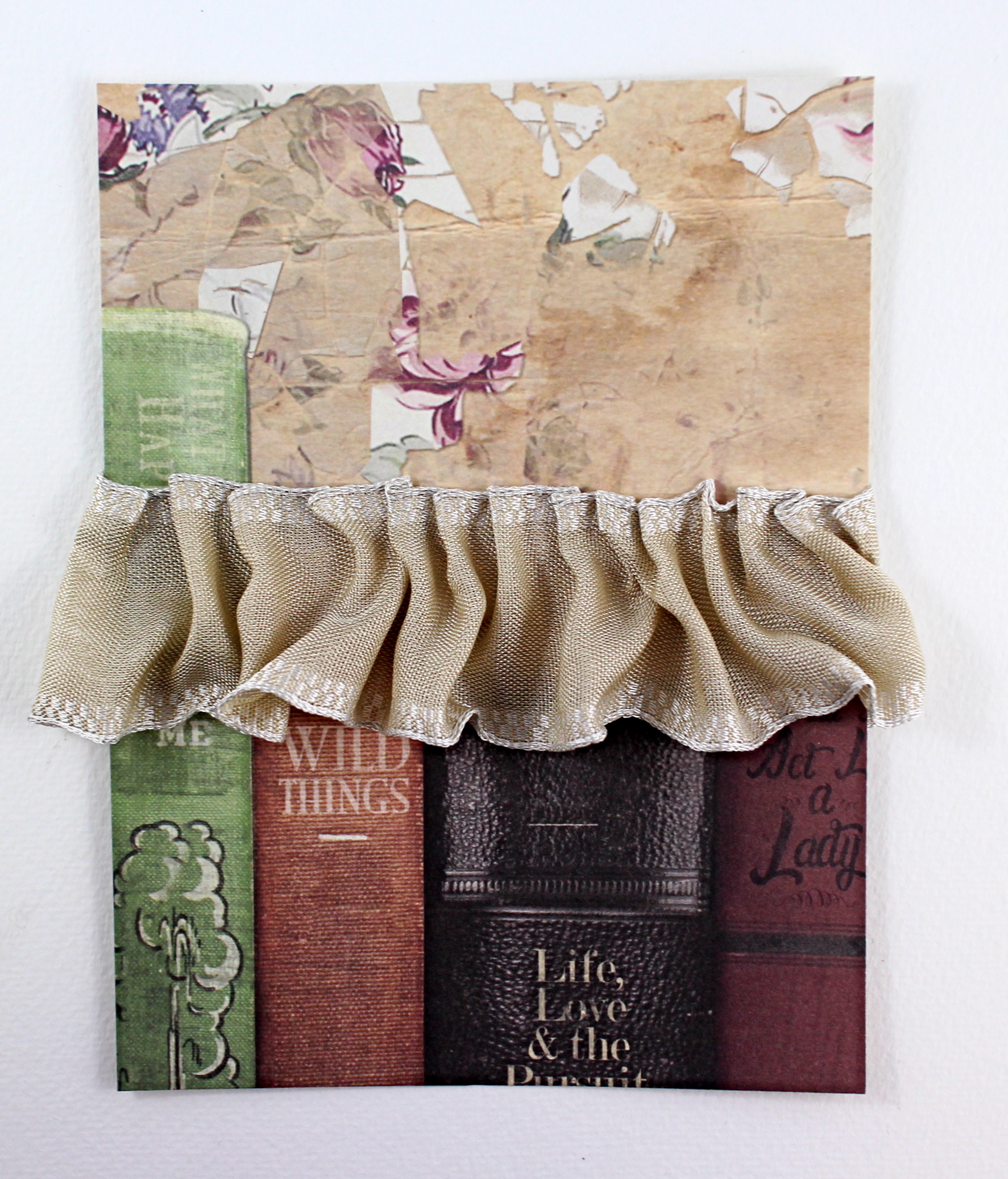 Fold and adhere the excess ribbon to the back of the panel.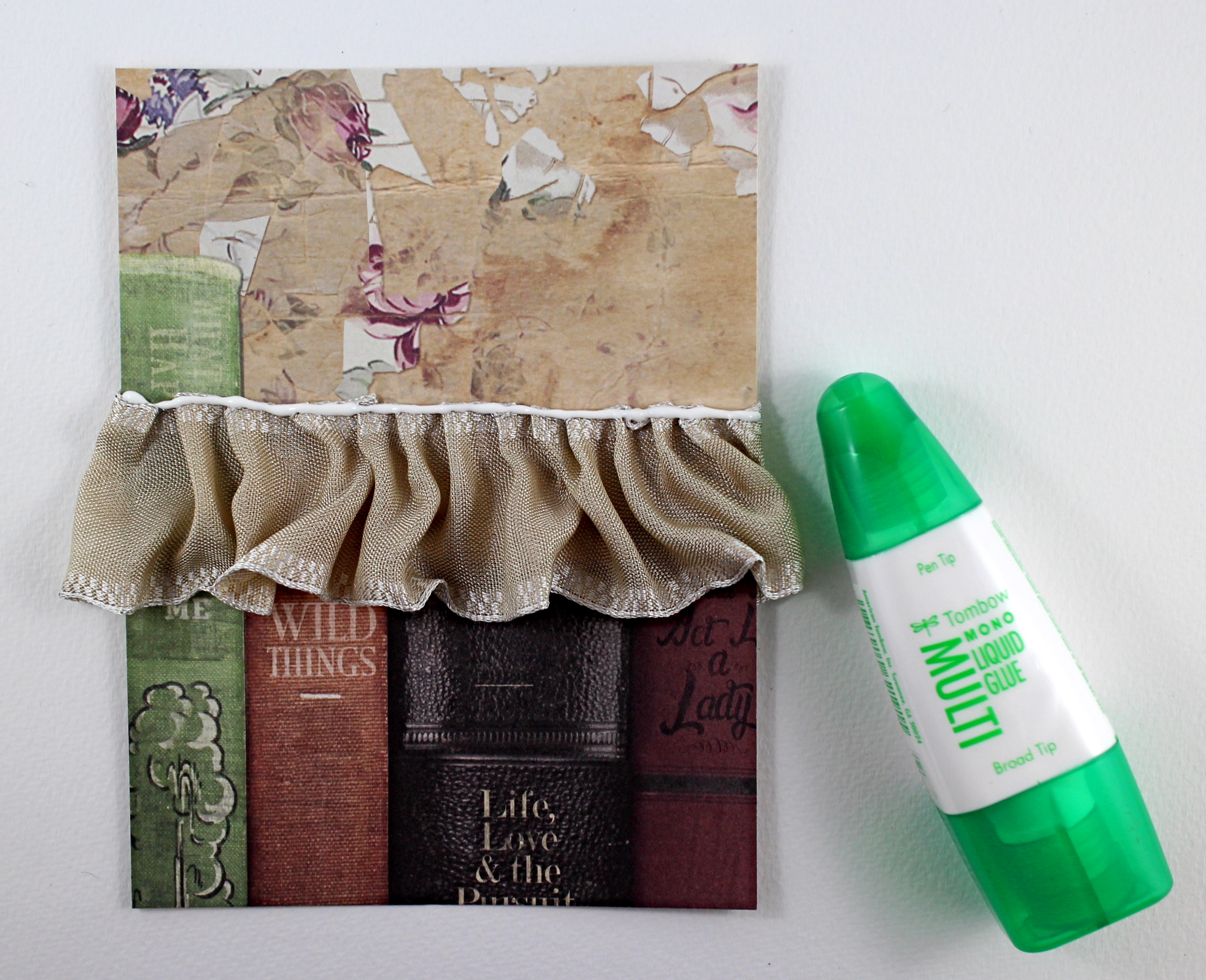 To finish the top edge of the ruffled ribbon, apply a thin line of the MONO Multi Liquid Glue. Let it dry clear. When dry, this adhesive is VERY sticky! Simply add the decorative trim and trim off the excess. If you are using a trim that frays, add a drop of MONO Aqua Liquid Glue to the ends to prevent the edges from unraveling.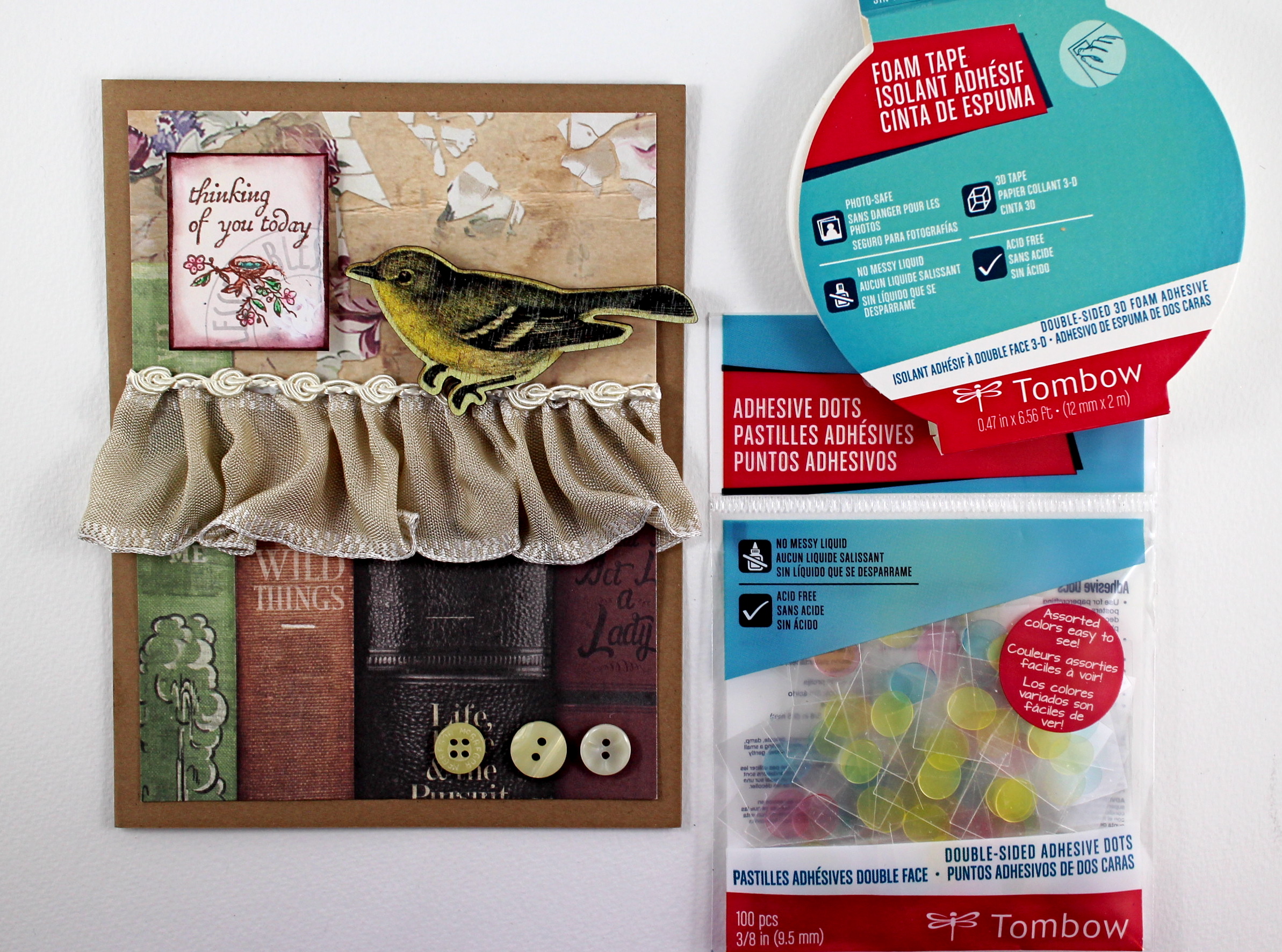 The be-ribboned panel is adhered to the card blank using the Xtreme Adhesive. The wooden Bird from Prima Marketing and stamped panel are added using Foam Tape and the buttons with Adhesive Dots (brand new adhesives from Tombow!). The Foam Tape is un-crushable, even when sent by mail and the Adhesive Dots are colored to see them better! Stay tuned to the blog see some very cool techniques with the new adhesives!