At Christmastime I saw a tree ornament that was a star made of wine corks and I thought that a heart shape would make a great decoration for Valentine's Day!  Use corks from bottles of wine that you have shared with your Valentine to make this gift extra special and meaningful!
I took a couple of dry runs before I was ready to add the Xtreme Adhesive, but I LOVE the way that my cork heart turned out!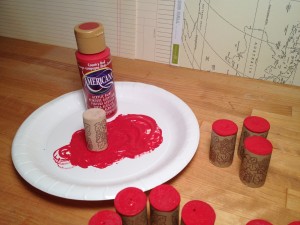 Start out with 22 wine corks.  I used synthetic ones that I got from a restaurant.  Dip each end into Country Red Americana paint by DecoArt.  I used a paper plate as a paint palette.  Stand corks paint side up to dry.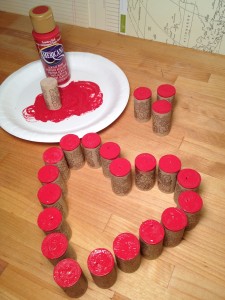 Once paint is dry, line up corks in a heart shaped pattern on your work surface until you are pleased with the shape of your heart.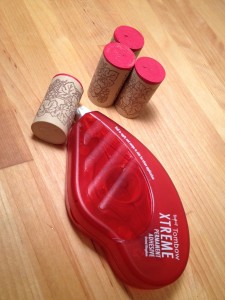 Run a line of Tombow Xtreme Permanent Adhesive on the side of the first cork, snapping the adhesive off at a 90 degree angle once applied.  Attach corks together, one by one, until you have re-created the heart shape.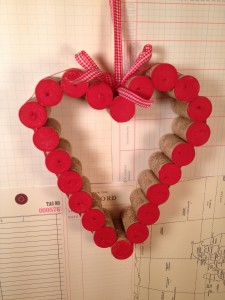 Cut a length of ribbon long enough to wrap around the outside of the heart.  I used red plaid ribbon that complimented my paint color.  Attach to outside of cork heart with Tombow MONO  Aqua Liquid Glue, let dry.
Cut a second length of ribbon, knot to create a loop, then tie ends into a bow.  Attach to top of wine cork heart with a straight pin.
Materials Used for Wine Cork Heart:  Tombow Xtreme Permanent Adhesive, Tombow MONO Aqua Liquid Glue, 22 Wine Corks, Country Red Americana paint by DecoArt, Paper Plate, Scissors, Red Plaid Ribbon and a Straight Pin.
These hearts are quick and easy to make as gifts for Valentine's Day – the hardest part is literally waiting for the paint to dry!  LOL!
This month 
Tombow
 has a great challenge for you!  We are all getting prepared for February 14th!  That special day where we exchange little bits of love with our favorite people.  The challenge is easy, make something for Valentine's Day.  It could be a card, layout, a gift or whatever your crafty heart wants!  The challenge started February 2nd and ends February 15th at 11:59PM EST.  You have 2 whole weeks to make your project and link it.  Tell your friends to join the challenge too and spread the love!
Link up your Valentine's Day projects HERE until February 15th at 11:59 PM EST!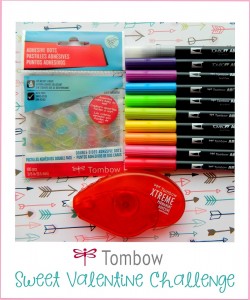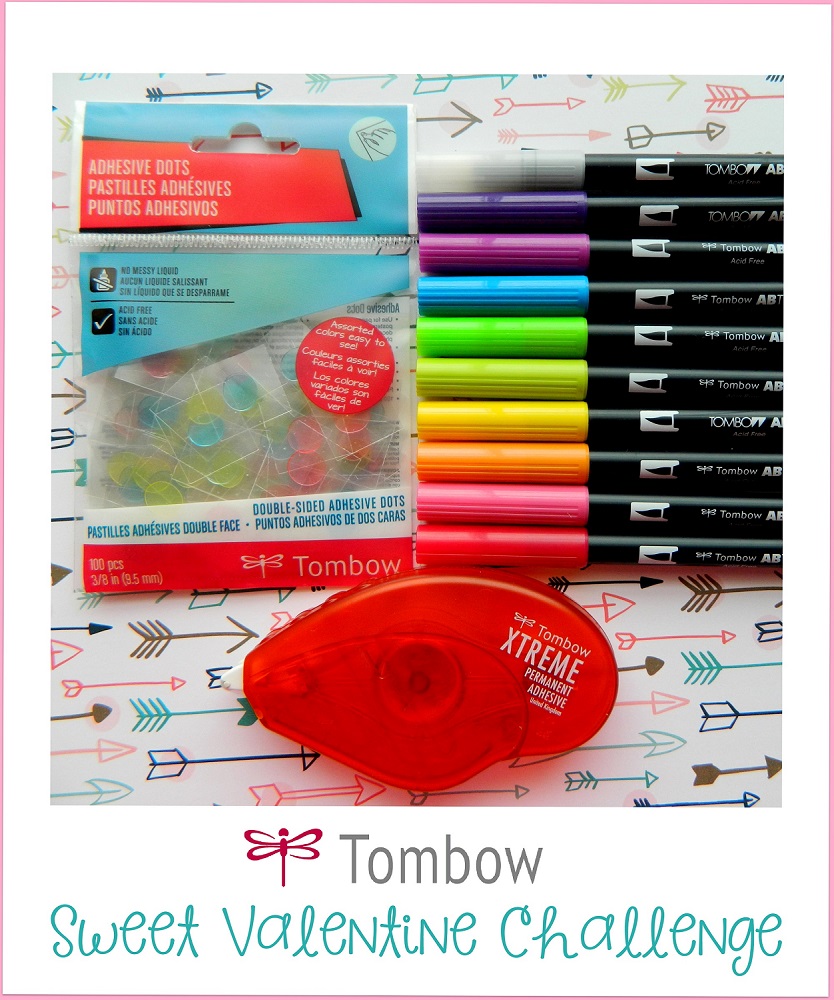 Thanks for stopping by! -Beth