Valentine's Day is about so much more than just that one special girl or guy (or cat) that you love. Valentine's Day can be about expressing love for anyone you care about and that's just what this Valentine's Day Gift for a sister is all about. I created the album as a way for my sister to collect her most loved and cherished memories of her family while giving it as an expression of the sisterly bond between she and I. Who do you give gifts to on Valentine's Day?
I think the best kinds of scrapbooks are those that are handmade. By creating an album from scratch, you can include unique elements such as ephemera, a variety of page sizes, and even envelopes to hold mementos or extra photos. The effect is a unique, multi-faceted book that is entertaining for anyone to flip through:
My sister isn't a scrapbooker so I'll be gifting this book to her with a Tombow Mono Adhesive Dots  and a pair of scissors so she can easily snip photos and mementos and adhere them in the book. I also added a Tombow Dual Brush Pen so she can journal any important dates or notes she wants to remember.
This scrapbook is completely handmade with a few sheets of stickers, some patterned paper, chipboard, a collection of envelopes and tags, and Tombow Mono Multi Liquid Glue. Here's how:
To recreate this album, you need these supplies:
Spray Ink
Album Cover – you can create one with two more pieces of chipboard if you do not have the style of album cover shown in the video (Zutter Cover-All)
Wire Binding System- I used the Bind-It-All by Zutter but the Cinch by WeRMemory Keepers works as well
Assorted Papers, Coordinating Stickers, and Embellishments – I used a collection by Adornit
Assorted Lace and Ribbon
Assorted Ephemera: Tags, Reciepts, Bingo Cards, Envelopes
Black Acrylic Paint and a Foam Brush
Tip: Use acrylic paint to "distress" the edges of mini scrapbook pages. This prevents your inkpads and markers from being cut by the sharp edges of the chipboard and gives a shabby, worn look to the project.
I'm planning to give this book to my sister for Valentine's Day along with a gift card so she can order photo prints from her favorite digital developer.  Who do you make scrapbooks for?
Before you go, check out our Sweet Valentine Challenge!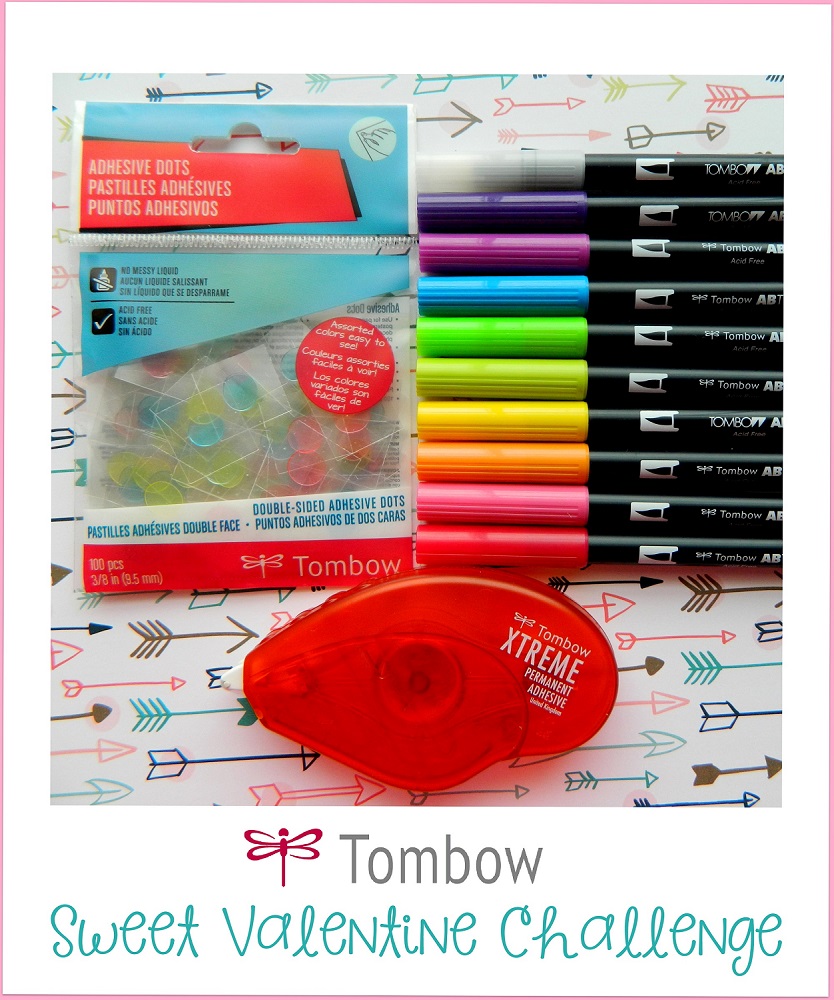 This month Tombow has a great challenge for you!  We are all getting prepared for February 14th!  That special day where we exchange little bits of love with our favorite people.  The challenge is easy, make something for Valentine's Day.  It could be a card, layout, a gift or whatever your crafty heart wants!  The challenge started February 2nd and ends February 15th at 11:59PM EST.  You have 2 whole weeks to make your project and link it.  Tell your friends to join the challenge too and spread the love! The winner will be picked randomly and that person will WIN the Tombow Xtreme Permanent Adhesive, Tombow Adhesive Dots and a Dual Brush Pens Bright Set pictured above!
Link up your Valentine's Day projects HERE until February 15th at 11:59 PM EST!
Thanks for stopping by!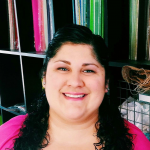 Jennifer Priest
To see more of my projects, visit my blog here: Hydrangea Hippo