This week Tombow USA has a challenge for you! Get your bundle of Tombow products out and make a Baby Project!   Design Team Member, Latrice is hosting this challenge on her blog post HERE, so create your special "bundle of joy" project and upload it until March 15th at 11:55 pm EST.  The winner will be announced on March 16th!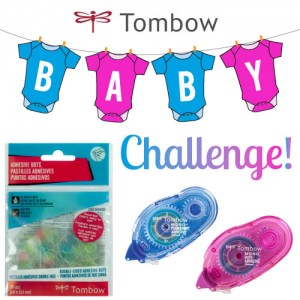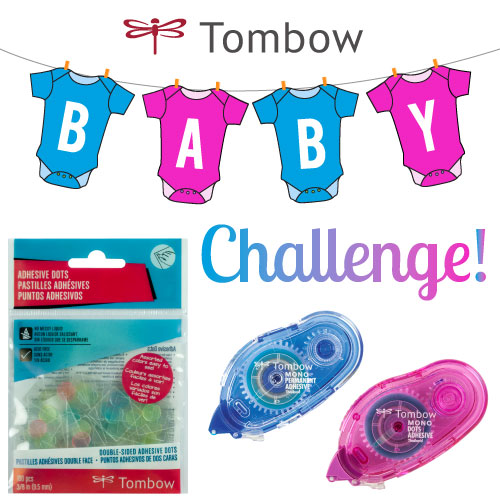 I love to create special keepsakes for family and friends when a child is born.  It is such a precious moment in time that deserves an equally precious announcement!  I created this Baby Block to remember my niece, Marlena Anne Wilson's birth.
My crafty friend, Eileen Hull has a line of 3D dies with Sizzix that cut matboard and the Tombow Xtreme Adhesive works perfectly to permanently attach the cube together for the base of the announcement!
Here's what you'll need:
Here's how to make it:
Step 1 – Die cut two Sizzix Score Boards XL Die – 3D Block/Cube/Bank from Sizzix Little Sizzles Mat Board  with the Sizzix Big Shot Machine.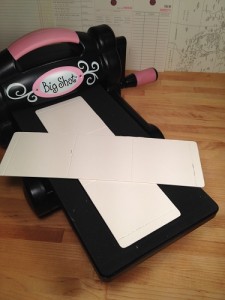 Step 2 – Measure and cut six 3″ x 3″ squares of decorative paper.  Apply to faces of cube with Tombow Xtreme Adhesive.  TIP – Remember to "snap" off adhesive at a 90 degree angle.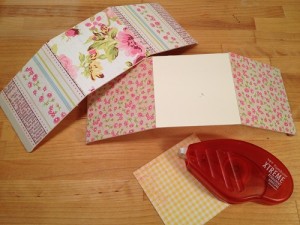 Step 3 – Apply Tombow Xtreme Adhesive to the four tabs.  Attach to create a "T", then fold long section around to form cube.  Fold in top and bottom to finish cube.
Step 4 – Measure and cut three 2 1/4″ by 21/4″ squares of decorative paper and one baby photo.  Round corners, distress and attach to four sides of cube with Tombow Stamp Runner Dot Adhesive.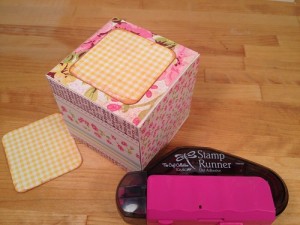 Step 5 – Embellish top and bottom of cube with ribbons, flowers, rhinestones, stick pins and a crystal using Tombow MONO Aqua Liquid Glue.
Step 6 – Embellish remaining four sides with letter stickers, chipboard initials, rhinestones and pearls.
Here is what the final keepsake looks like!  So cute to hang in Marlee's nursery for years to come!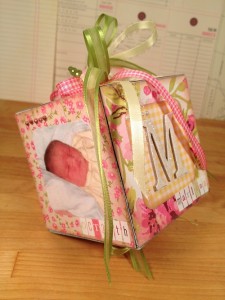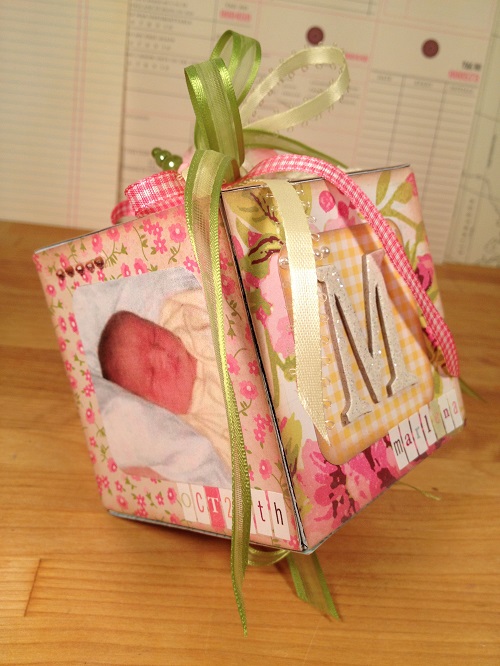 Other Materials Used:  Decorative papers; baby photo; letter stickers; glittered chipboard initials; ribbons (green, pink and yellow); assorted flowers; green stick pin; crystal; rhinestones; pearls; paper trimmer; corner rounder punch; Tea Dyed Distress Ink by Ranger and scissors.
Visit my Pinterest page for more Keepsake Crafts.
Thanks for stopping by!  -Beth