Happy Sunday Everyone! This is the last day of Lettering Week! So sad when it ends but what an amazing week! Thanks to our designers and our Guest Designers Abby Guempel and Maia Then!
We are closing this week with another Instagram Favorite @magicmaia! Make sure to follow her beautiful lettering adventures!
---
Hi Tombow!
My name is Maia Then and I am the art Director of a Publishing Agency. I live in Santo Domingo, Dominican Republic where I make all my lettering! When I say that I Love Lettering it falls short! I've been practicing for 6 years and I'm lucky to be able to use my passion for Lettering on my job everyday!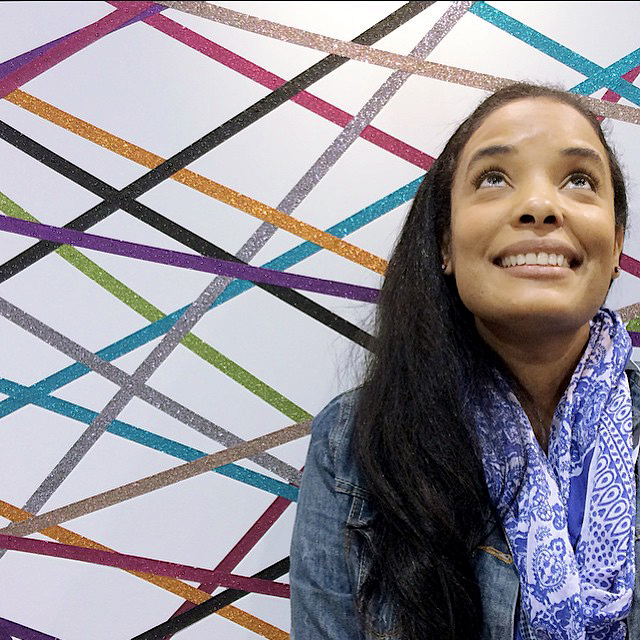 I discovered Tombow products a more than a year ago and I have to say that they have changed my life! It's my favorite tool at work and I always carry them with me!  My favorite thing about them is that they are like watercolors which allows me to mix and blend colors that makes the lettering look beautiful!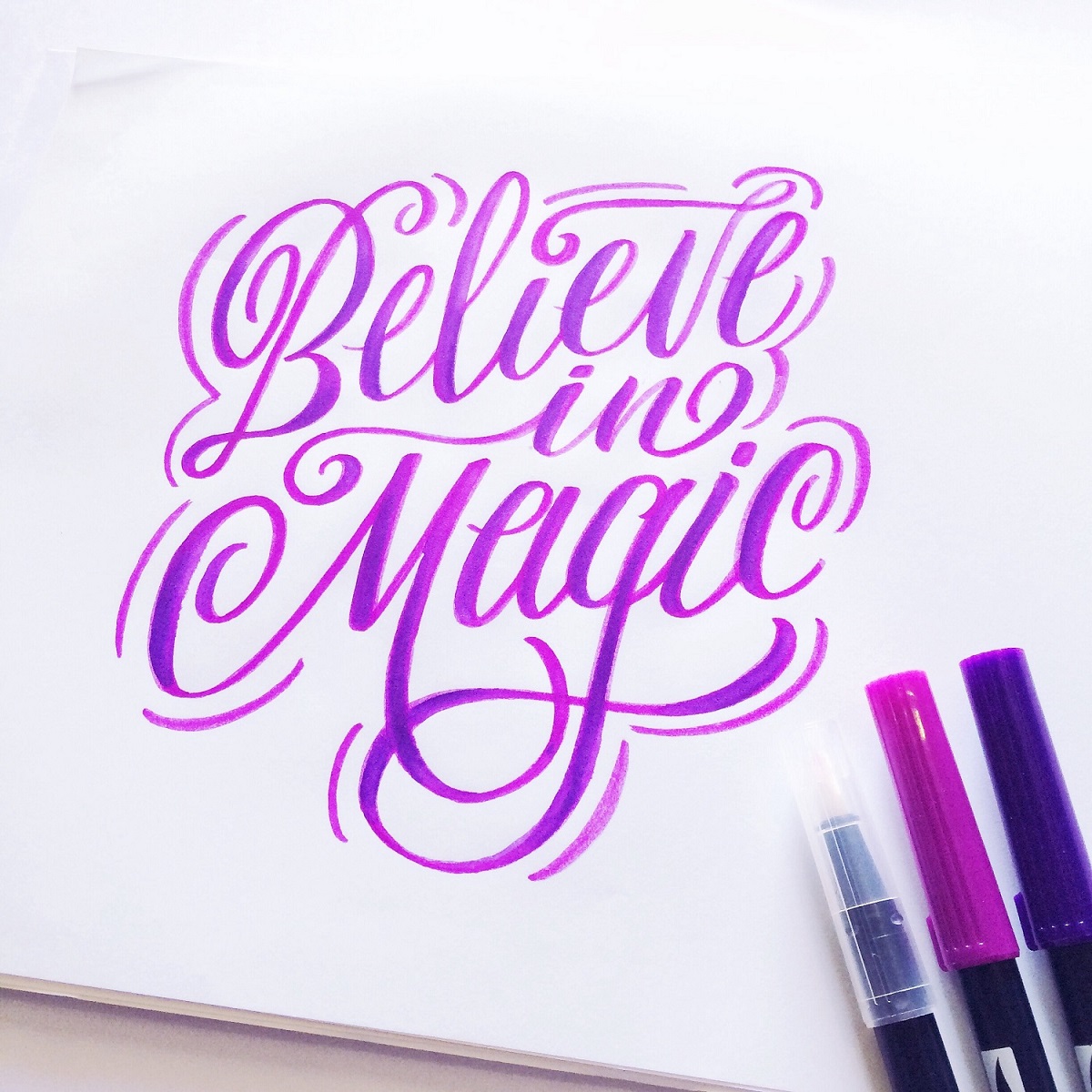 My favorite lettering kit includes: A variety of colors of Tombow Dual Brush Pens, a Tombow Colorless Blender, Tombow Calligraphy Brush Pens (Hard and Soft) and a tracing paper pad or a vellum paper pad.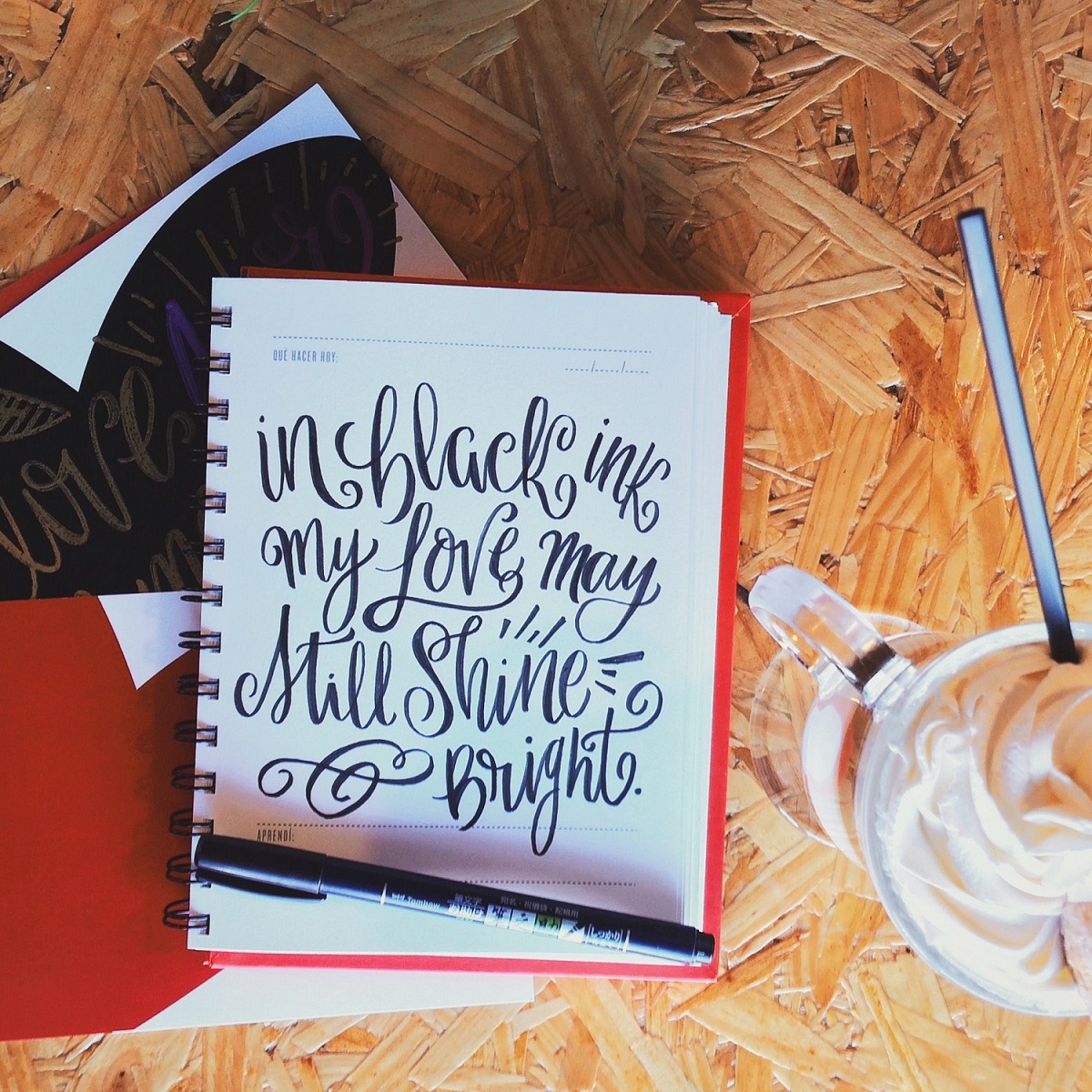 A few tips for new lettering fans: Something that I always say is "Practice your Magic" is hard to be constantly focused and motivated but if you like lettering and you practice it will love you will go far.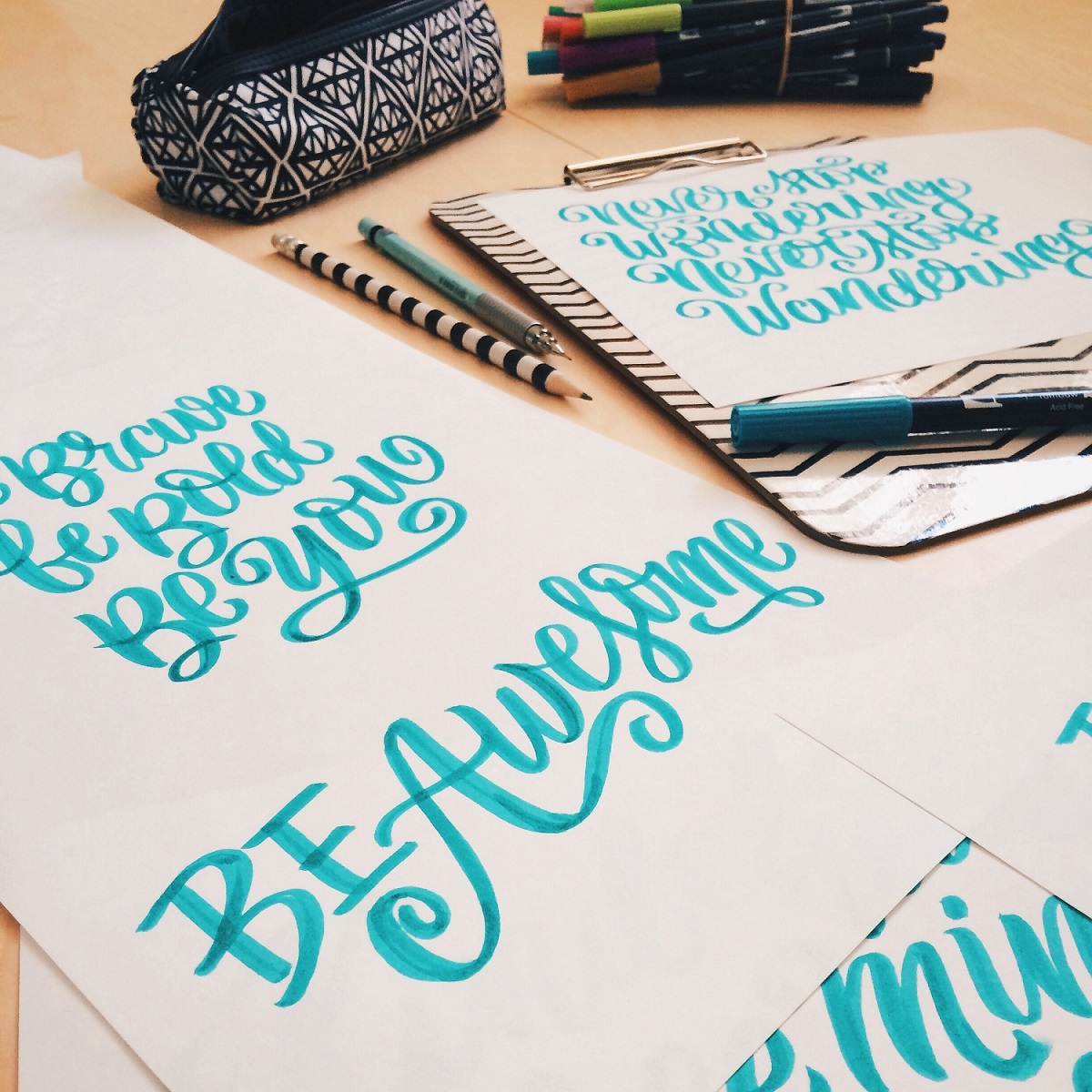 If you are as in love with Brush Lettering as I am, use the Tombow Dual Brush Pens. It's amazing how this tool creates continuous brush strokes that feel so comfortable on the paper!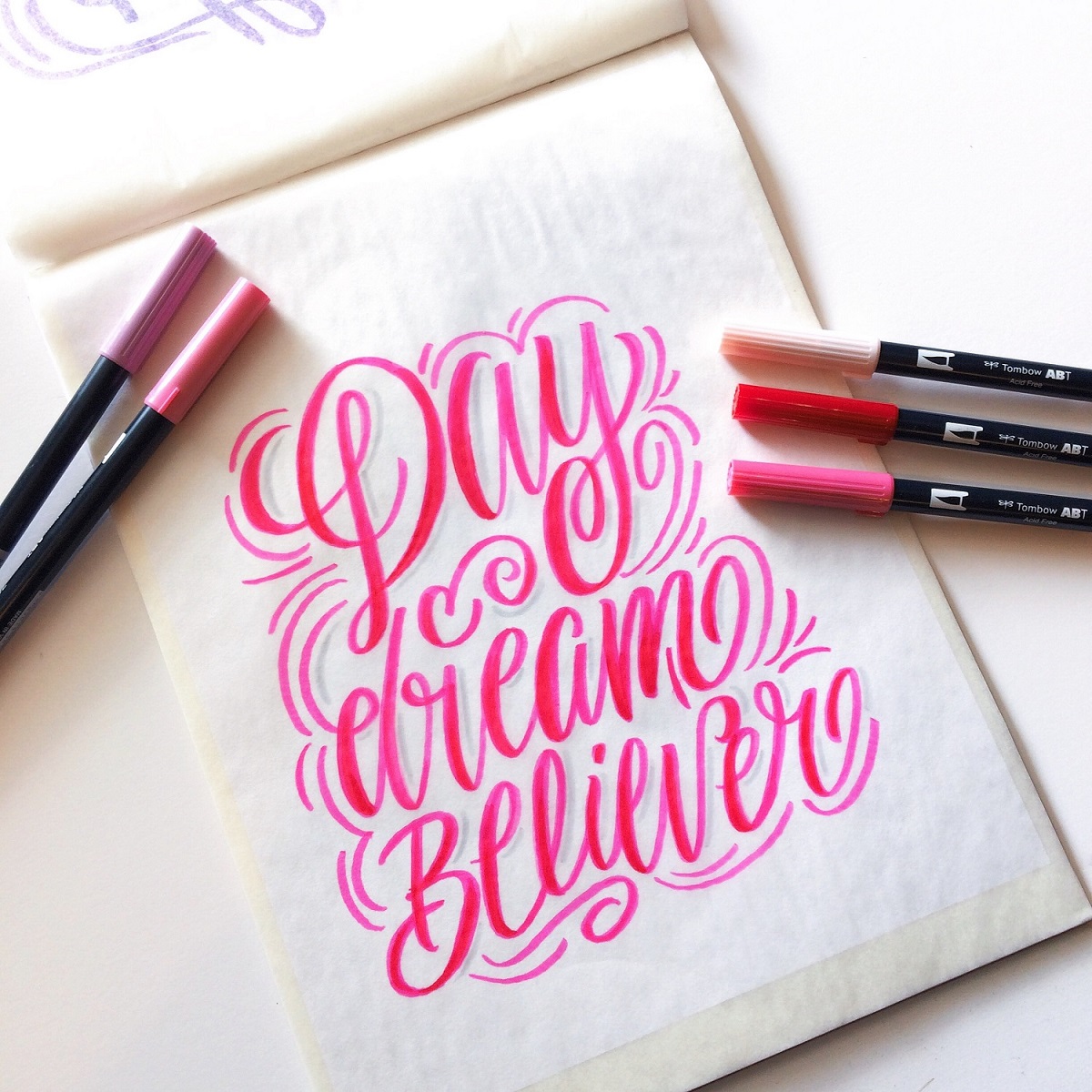 Using Tracing Paper or Vellum makes the life of your Tombow Dual Brush Pens longer since they have less porosity.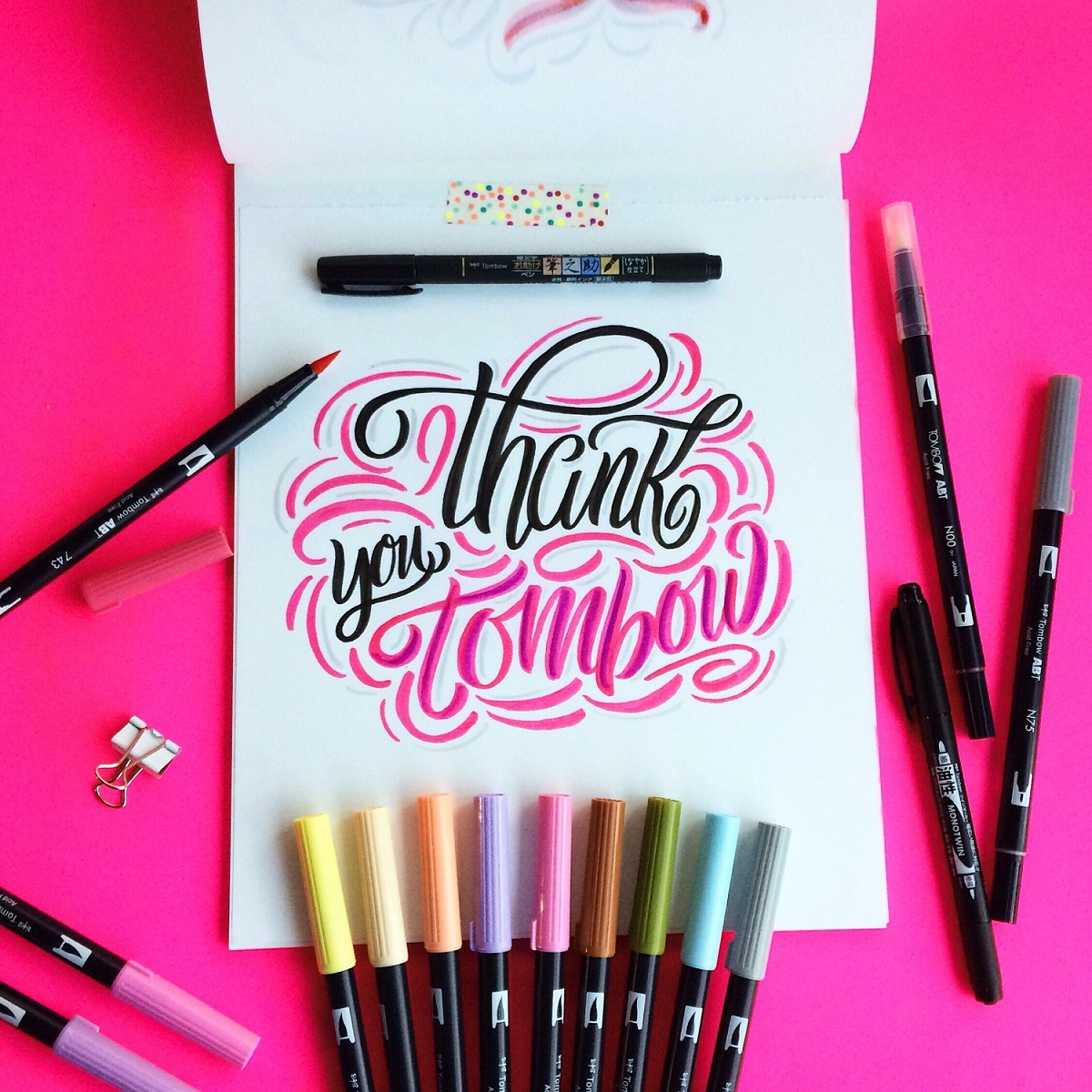 Inspiration is EVERYWHERE! Just open your eyes! I like to go on walks through my city "Type Hunting" in signs and facades, getting inspired by all the lettering I find in the city. I take photos and I discover interesting things that help me make more authentic lettering!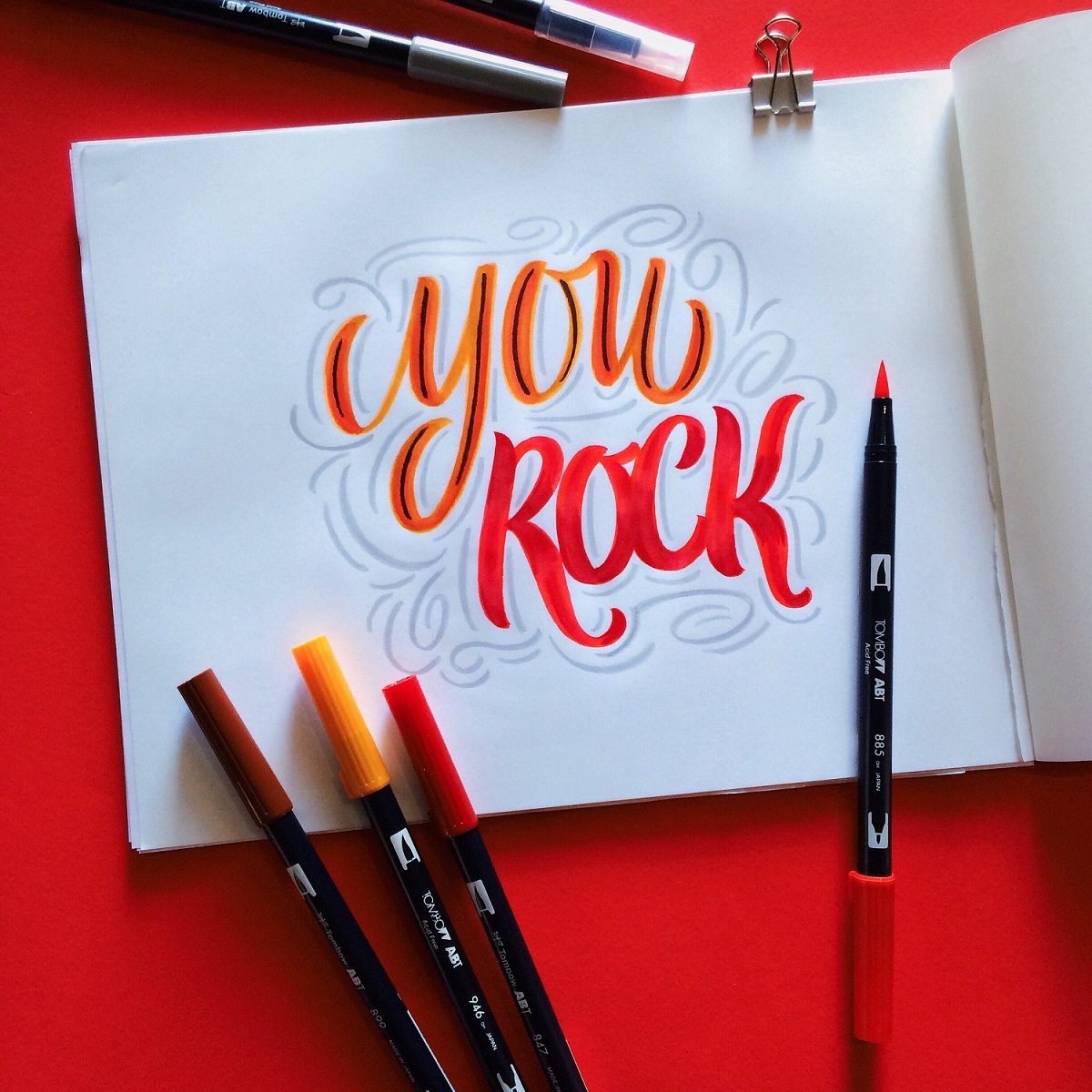 Show Your Work! Instagram is the perfect tool for putting your work out there! Use hashtags like #Tombow or #BrushLettering and you can share your work with the world!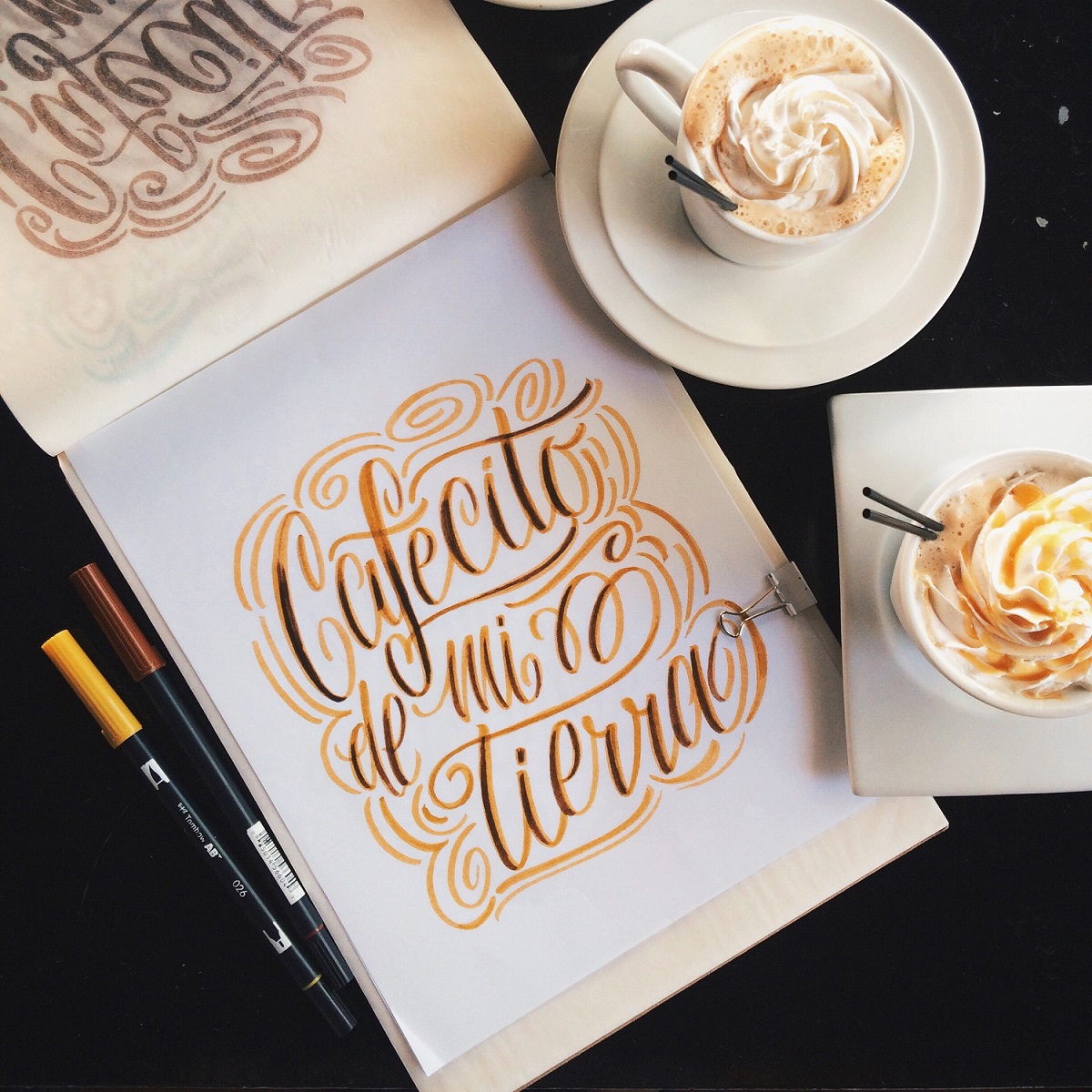 Stay humble, be kind and work with passion.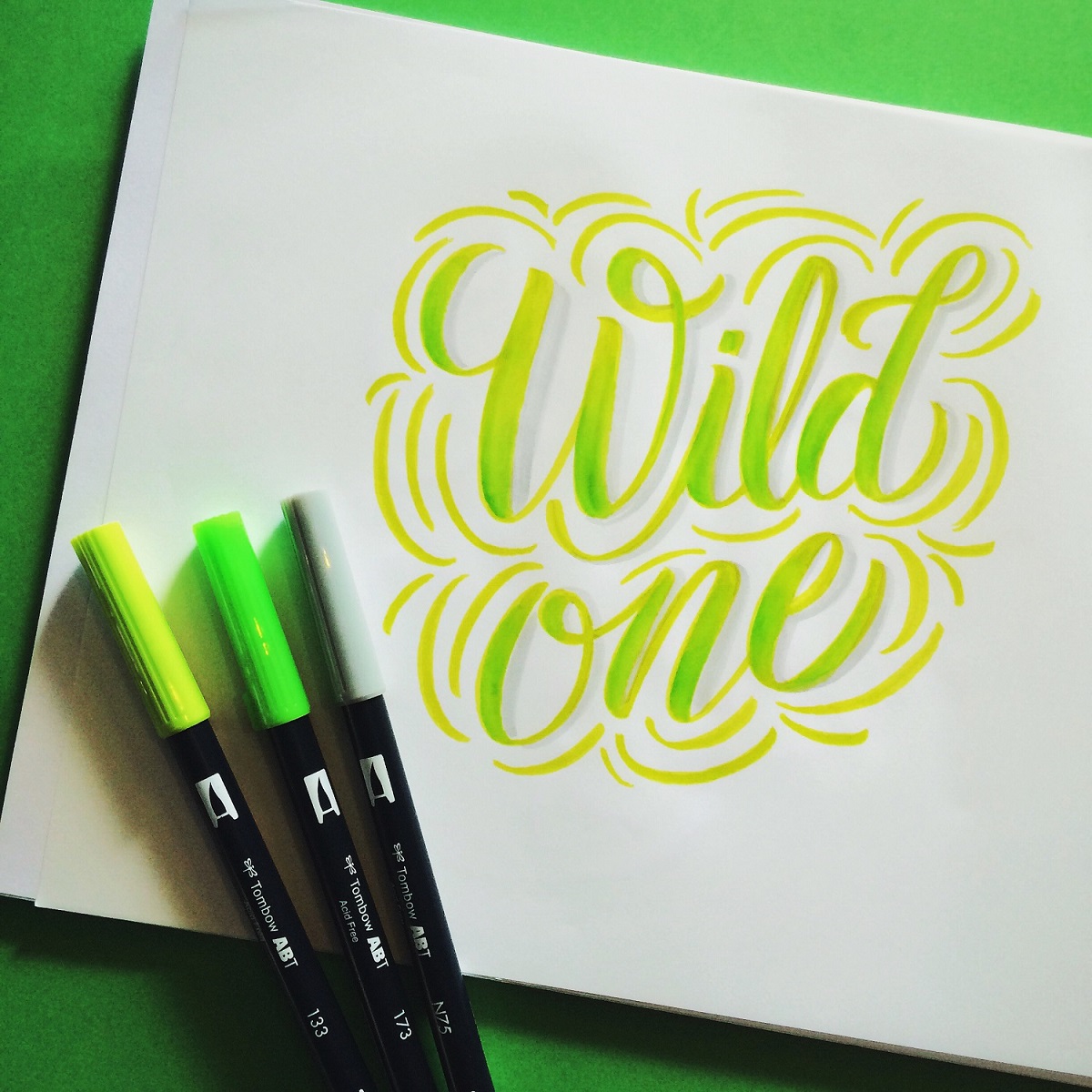 Find Maia on Social Media!
Maia Then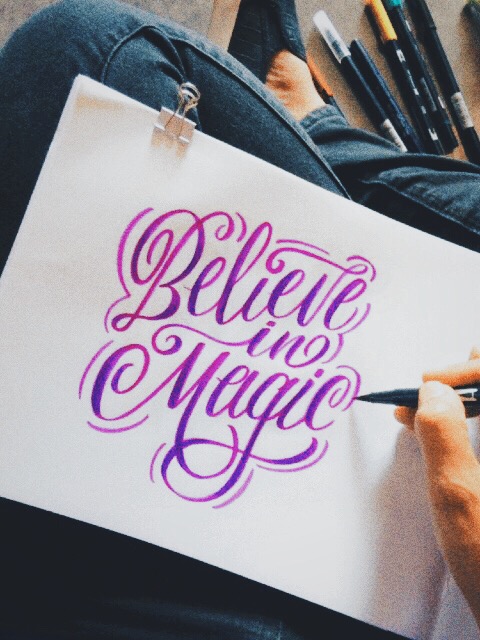 Thank you so much Maia for all the tips, inspiration and great work!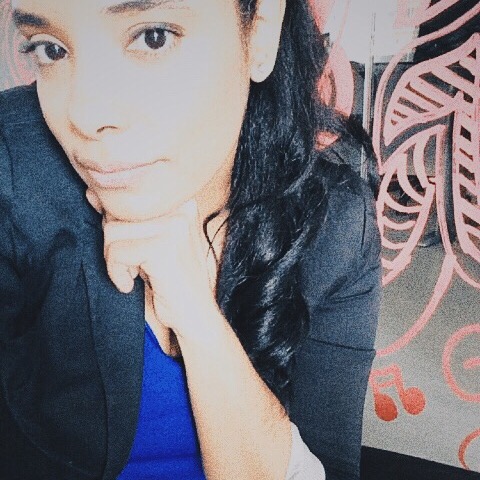 That's it for lettering week! We hope you enjoyed it!