Summer is here and in full swing!  So, let's settle in and talk about TRENDS for SUMMER 2015!  I am always tend spotting when I am out at the Mall, Superstores, Craft Stores and even at the Hardware Store.
Shopping in several teen stores on Sunday, I noticed that MONOGRAMS are still popular and trendy – on backpacks, notebooks and jewelry – and there is lots of PINK, NAVY BLUE!  NAUTICAL and PREPPY STYLES are back from the 80's, but completely updated and hip with modern color schemes!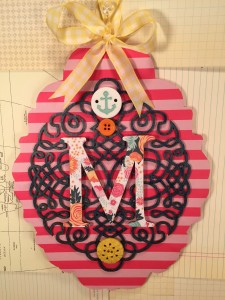 I have created my project today around the letter M, simple wooden pieces that I picked up at my local craft store, my Tombow Dual Brush Pens and Adhesives – plus – some delicious "Summer Sun" love that was recently sent by Fancy Pants Designs.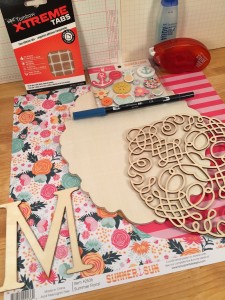 I purchased a wooden plaque, filigree and monogram letter M, then selected a bold stripe and floral double sided paper called Summer Floral from the Summer Sun line from Fancy Pants Designs.  Trace the outline of the plaque onto the striped side of the paper and the letter M on the floral side of the paper with a Tombow MONO Professional Drawing Pencil.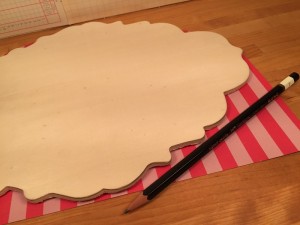 Fussy cut both pieces with scissors.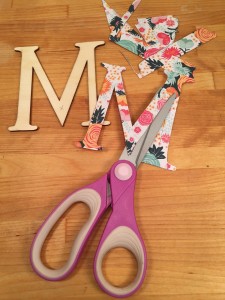 Edge wooden plaque with Tombow Dual Brush Pen 743 to give a finished look.  I love the way that you can just color the edge of a project like this – so much quicker and easier than paint!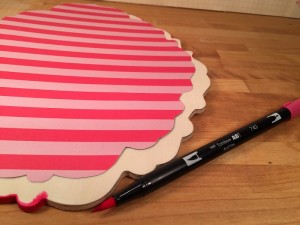 Apply Tombow MONO Aqua Liquid Glue to both wooden pieces and spread to an even layer with the broad tip.  The Aqua Glue is perfect for applying paper to different flat surfaces like wood because it dry flat with no wrinkles!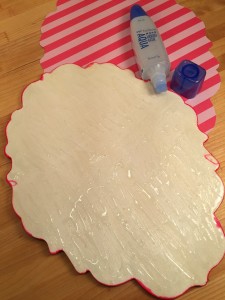 Color the wooden filigree with Tombow Dual Brush Pen 528, which again is simple and easy when coloring in a detailed piece like this one.  I always make sure to color on top of a towel or scrap piece of paper, so as not ti ruin my work surface.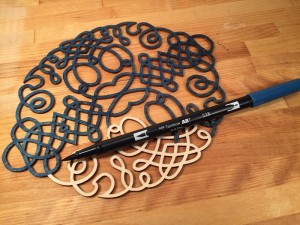 Flip wooden filigree over and apply Tombow Xtreme Adhesive to top, bottom, left and right edges, then center and press firmly to paper covered plaque.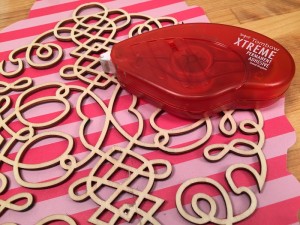 Using Tombow Xtreme Tabs to apply the Summer Sun Buttons, yellow plaid bow and Monogram letter M on top of the filigree.  These Tabs are clear and hold to the Xtreme – thus the name – LOL!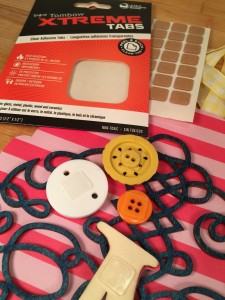 Trends are everywhere, so keep an eye out for repeating colors, patterns and themes because there just might be a new trend looking right at you in the aisle of the drug store!
Check out more Summer trends and creative inspiration over on my BLOG and thanks for stopping by! -Beth