Happy Friday! This is Jennie! I don't know if you've heard but now you can get Tombow Supplies at Walmart! If your Walmart doesn't have them yet you can still find them at walmart.com!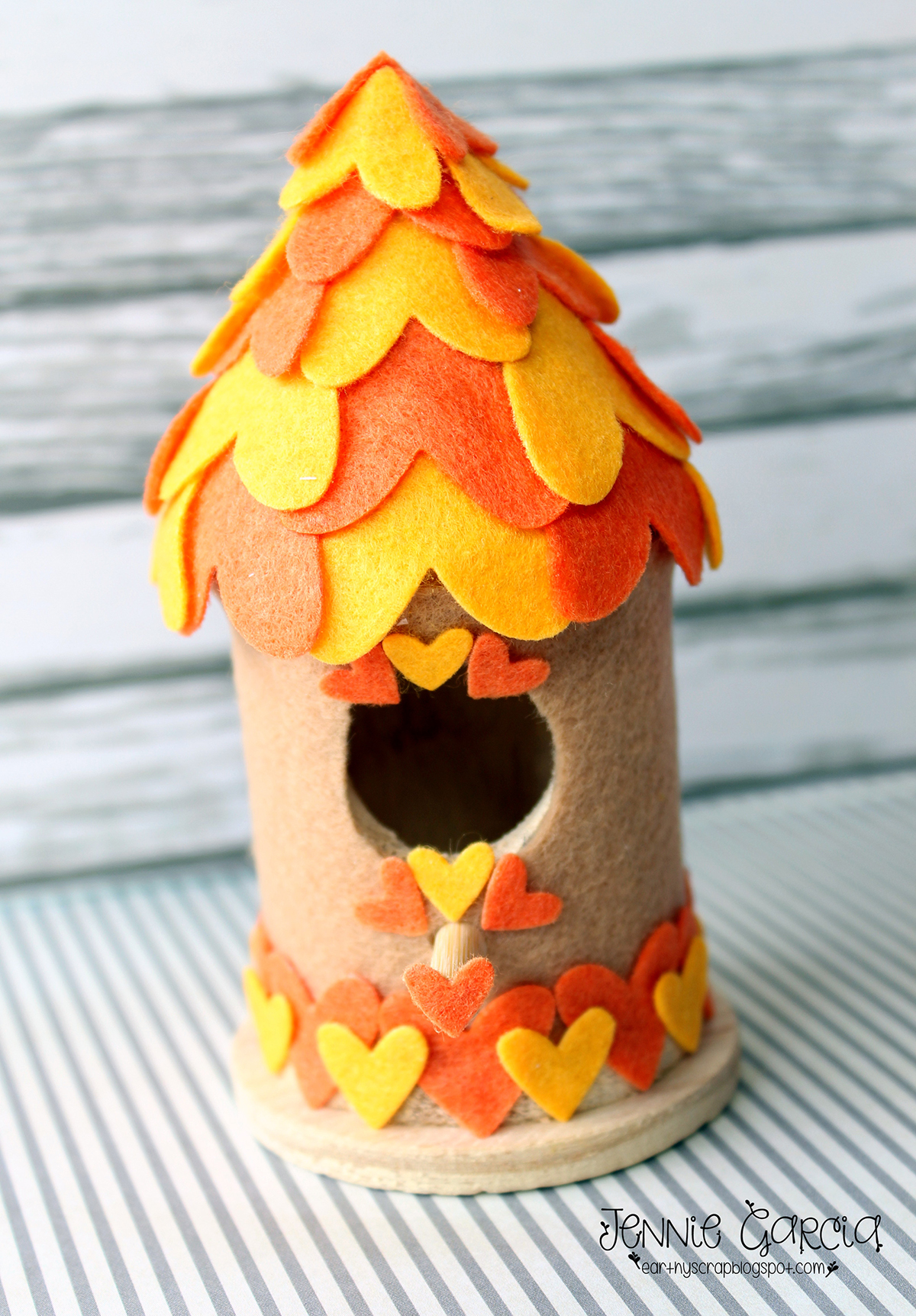 This week the Design Team roamed the aisles of Walmart to inspire you with projects you can make using items that can be found in the store! I found this little bird house in the craft aisle and I immediately got this idea.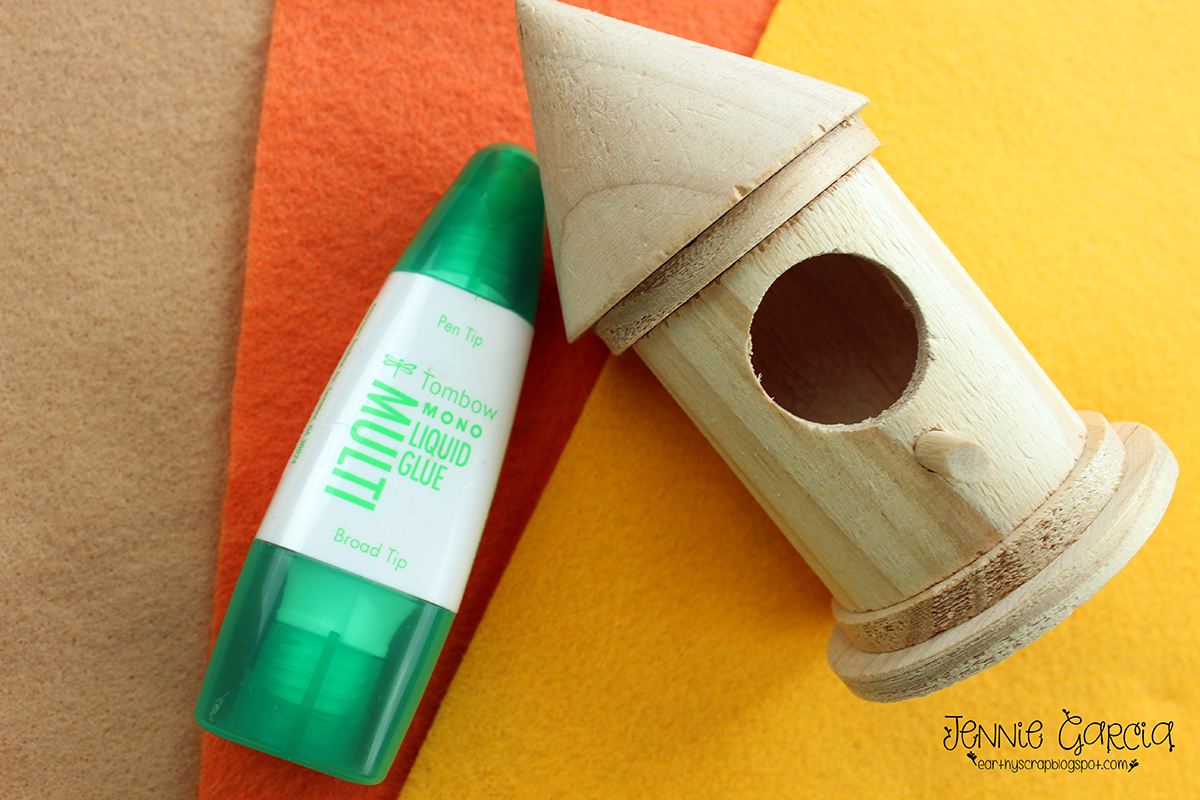 I cut a 2 1/4 x 7 inches piece of brown felt. The circle in the bird house is one inch so I punched out a one inch circle and I traced it on the felt strip. I used a hole punch for the stick. Using the Heart Lawn Cuts from Lawn Fawn I cut a bunch of felt hearts. I used the Tombow Mono Multi Liquid Glue to glue the felt strip and the row of hearts.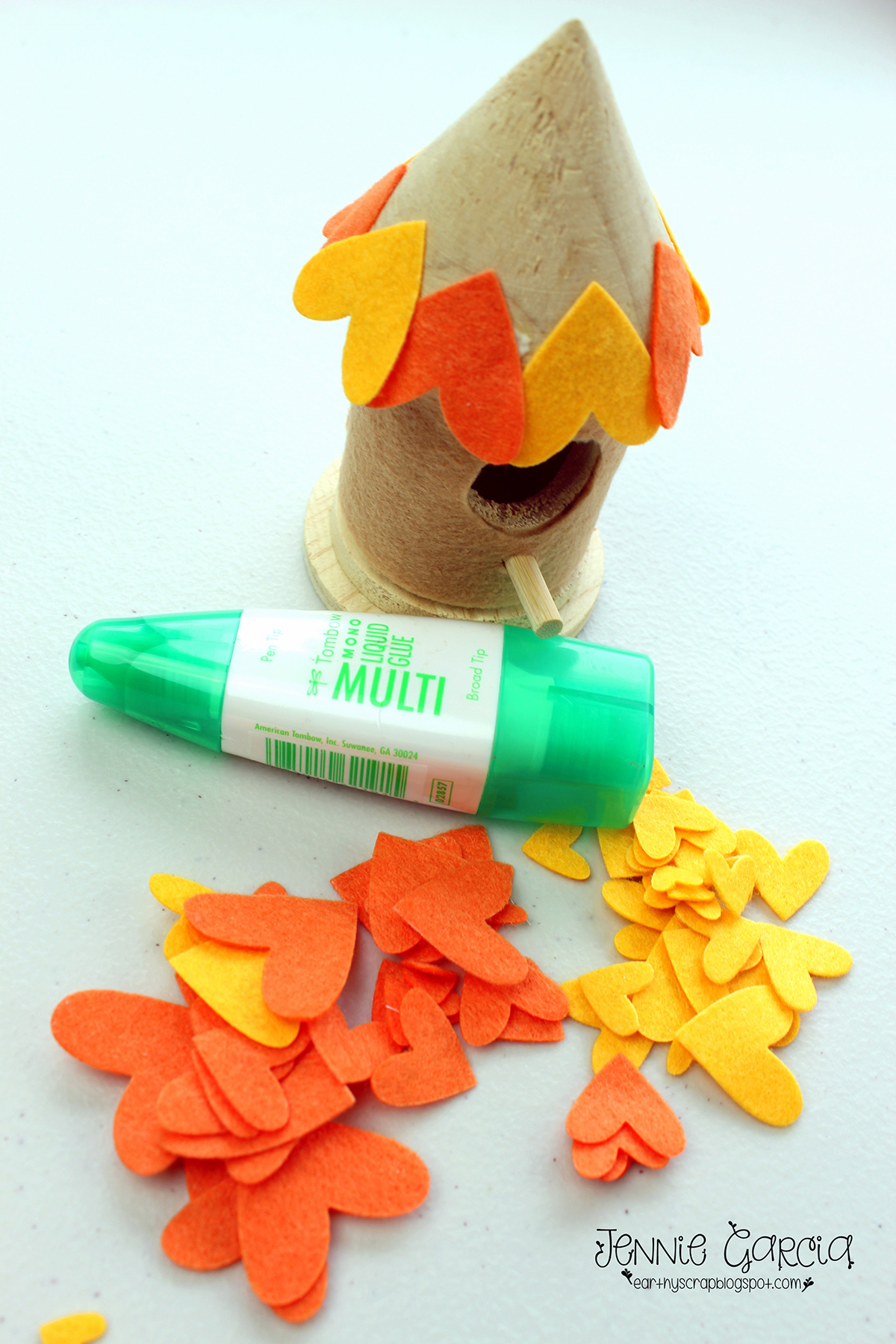 I kept adding little hearts all around it until I was happy. I have to admit that I went a little heart crazy but, why not?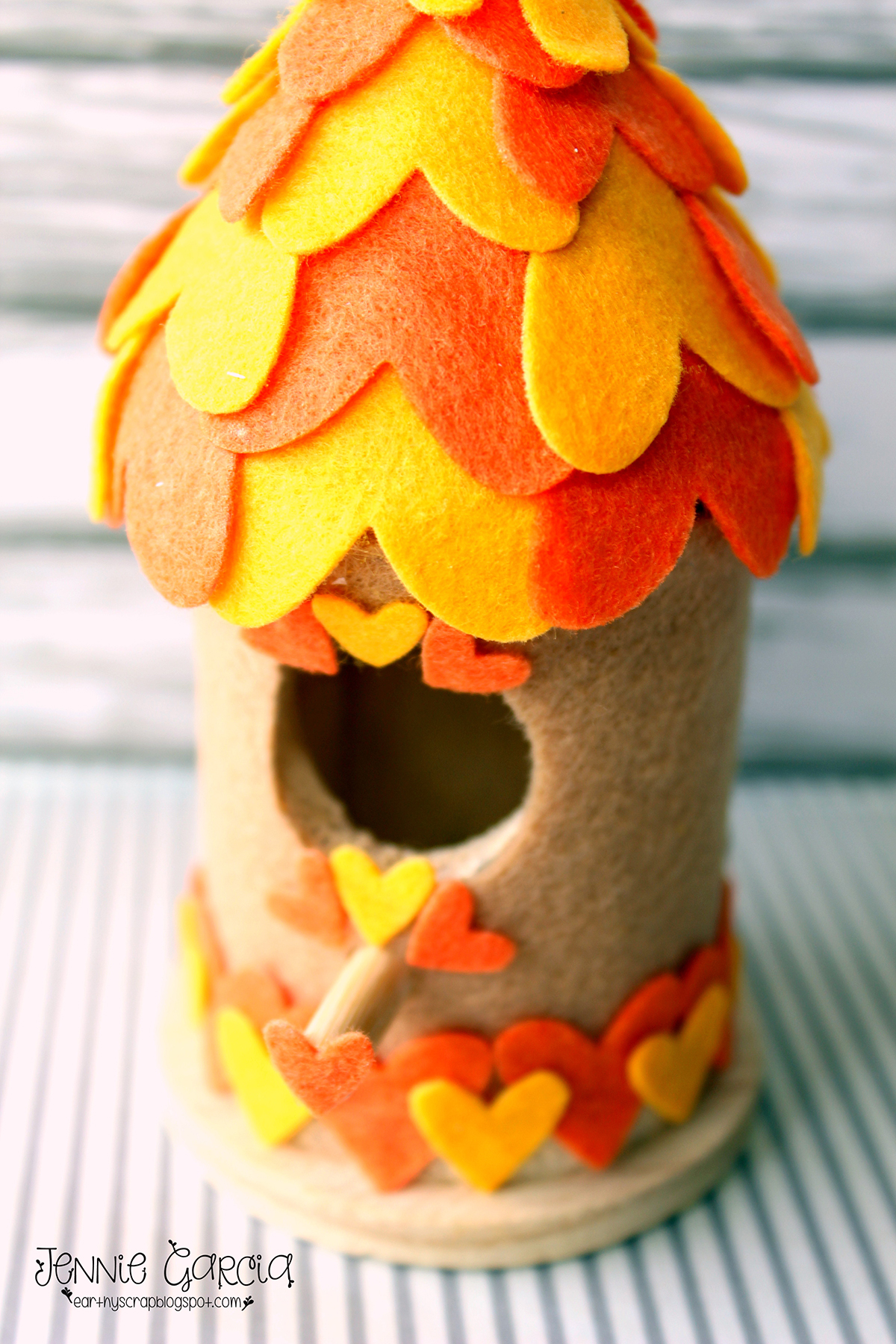 You can make these with the kids. How great would be to put these as center pieces at Thanksgiving! I hope you enjoyed this super easy diy fall project!