November 15th is American Recycles Day.  In honor of this, the Tombow Design Team will be posting awesome recycled projects all week.  I made these DIY Recycled Napkin Rings, just in time for Thanksgiving.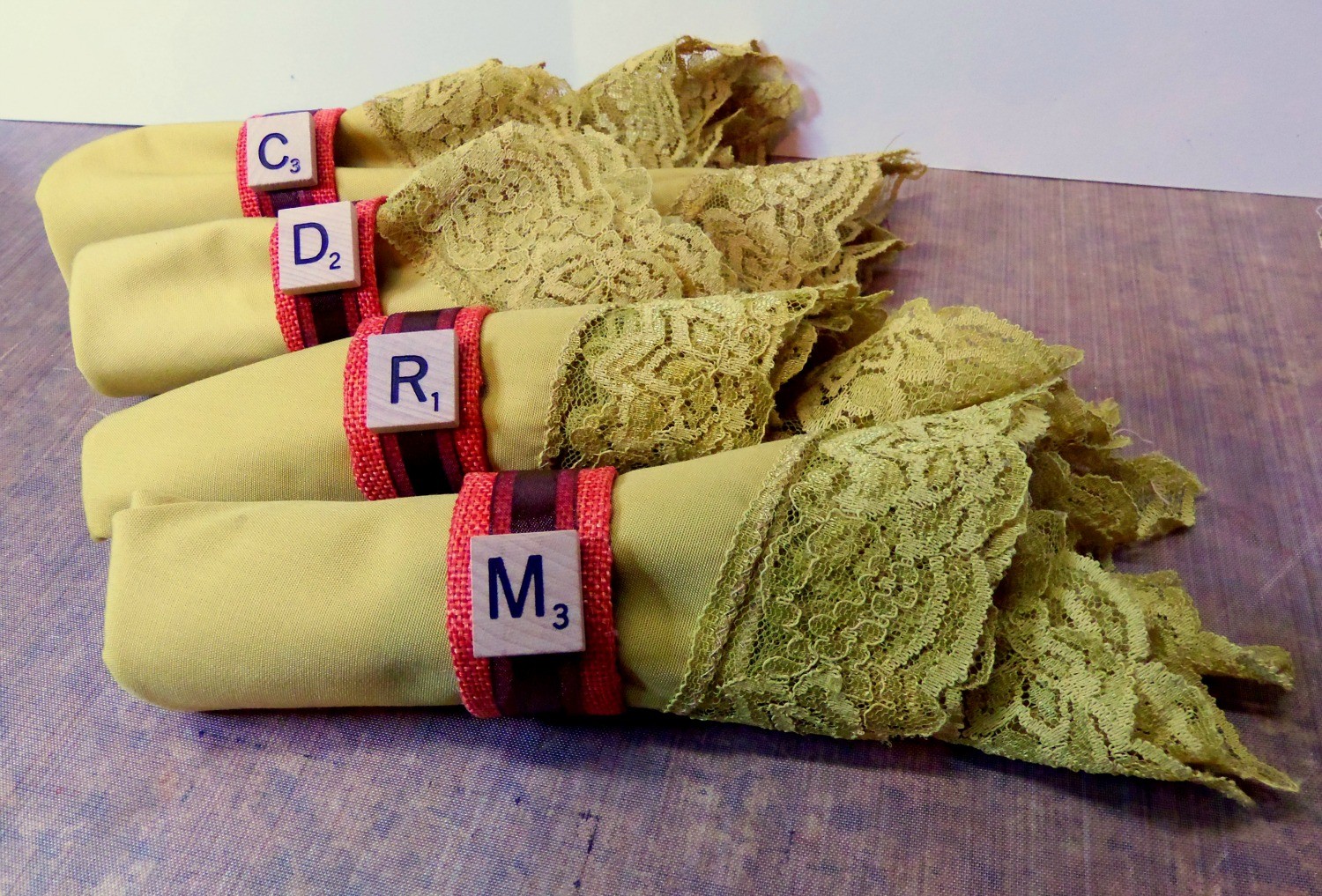 Super fun, right?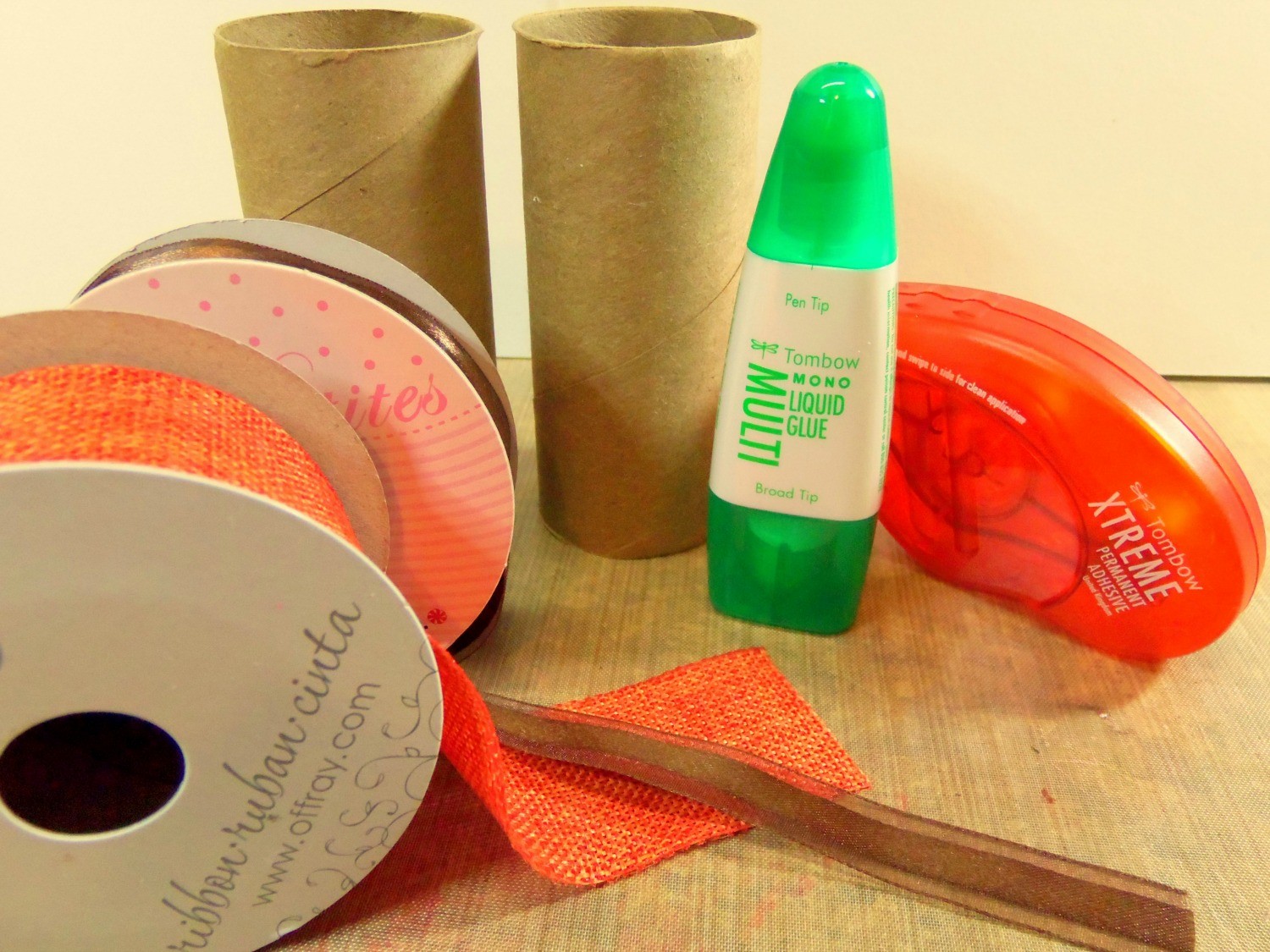 The supplies are things you probably have already.  Toilet paper or paper towel tubes, ribbons, game pieces, Tombow Mono Multi Liquid Glue and Tombow Xtreme Adhesive.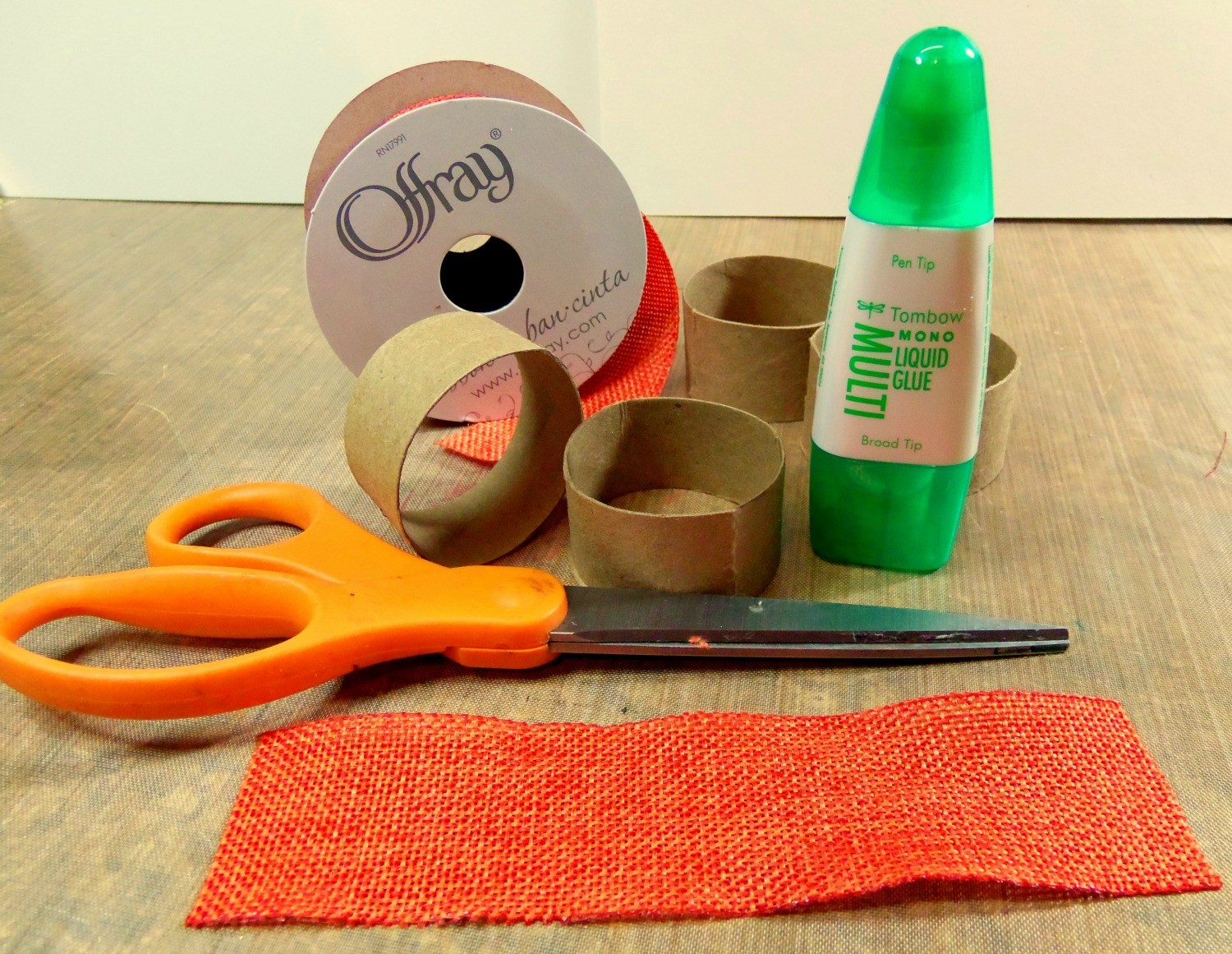 To start, cut your tubes into 1″ rings.  Apply Mono Multi Liquid Glue to the outside edges of the burlap ribbon and glue the edges to the inside of the ring.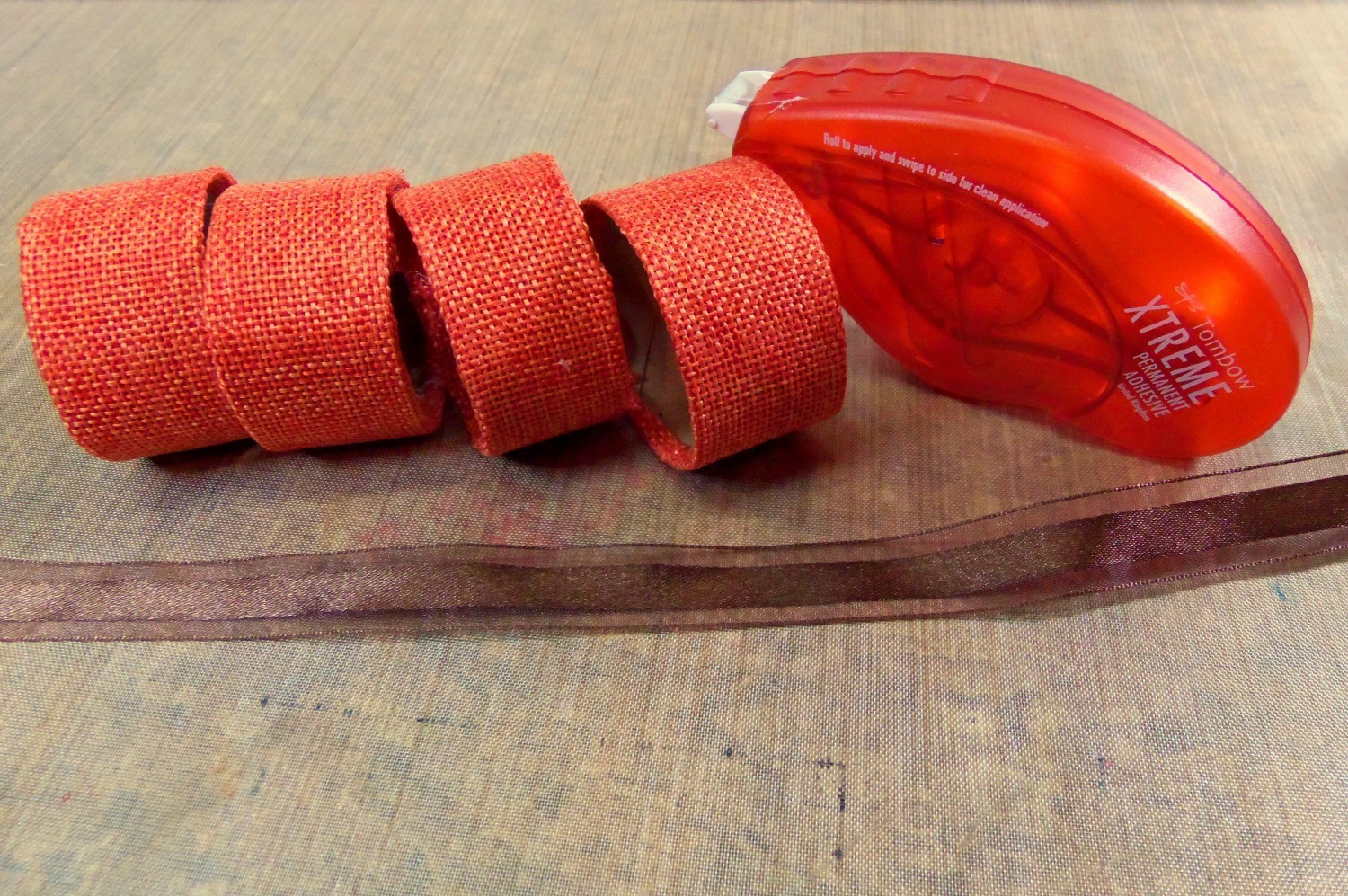 Apply the Tombow Xtreme adhesive to the brown ribbon and wrap it around the outside center of the ring.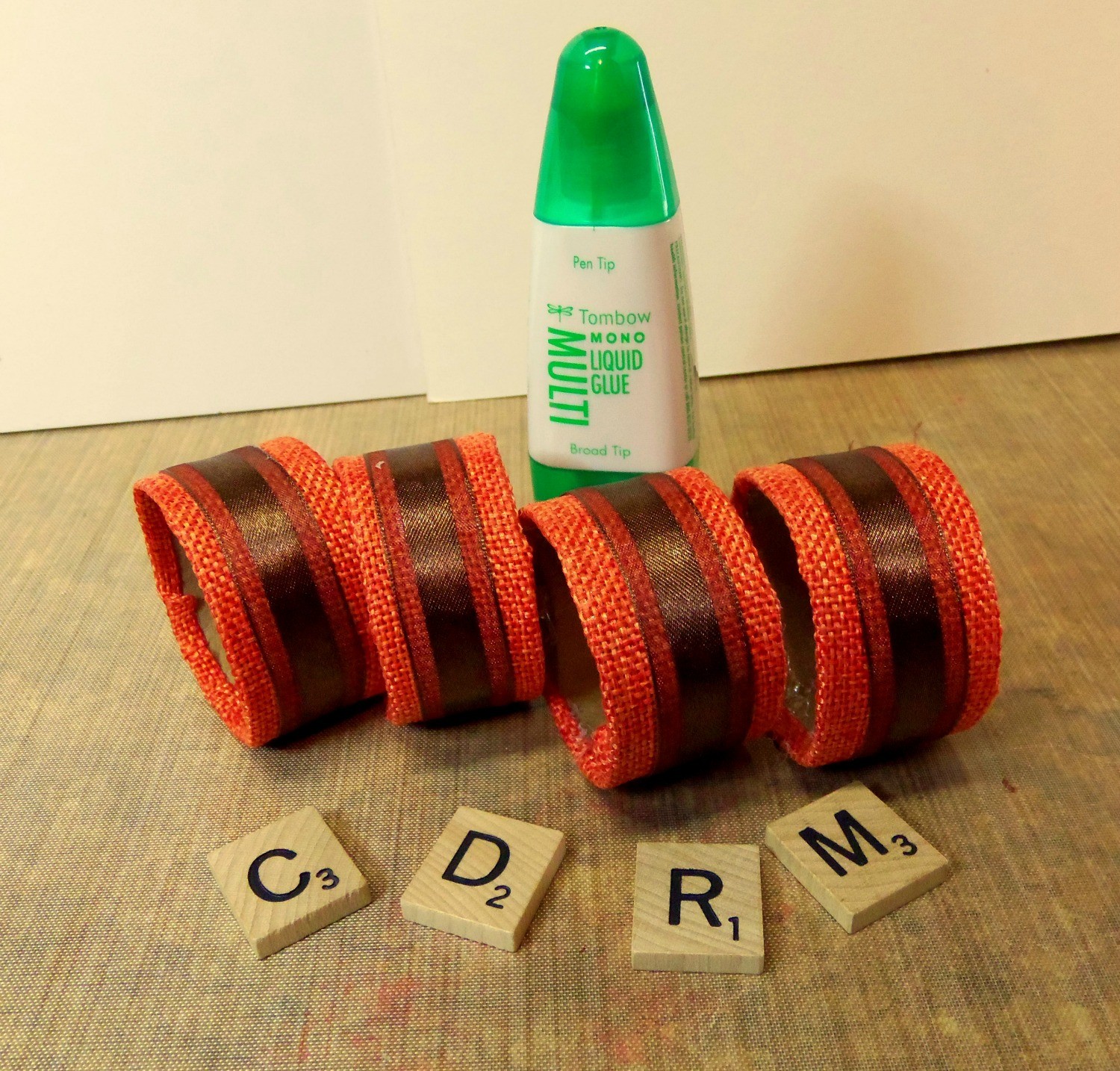 To finish the napkin rings, add fun game pieces.  I have a bunch of letters left over from an old Scrabble game.  Adding the first letter of each name to the ring makes it special.  I adhered the pieces to the ring with Mono Multi Liquid glue.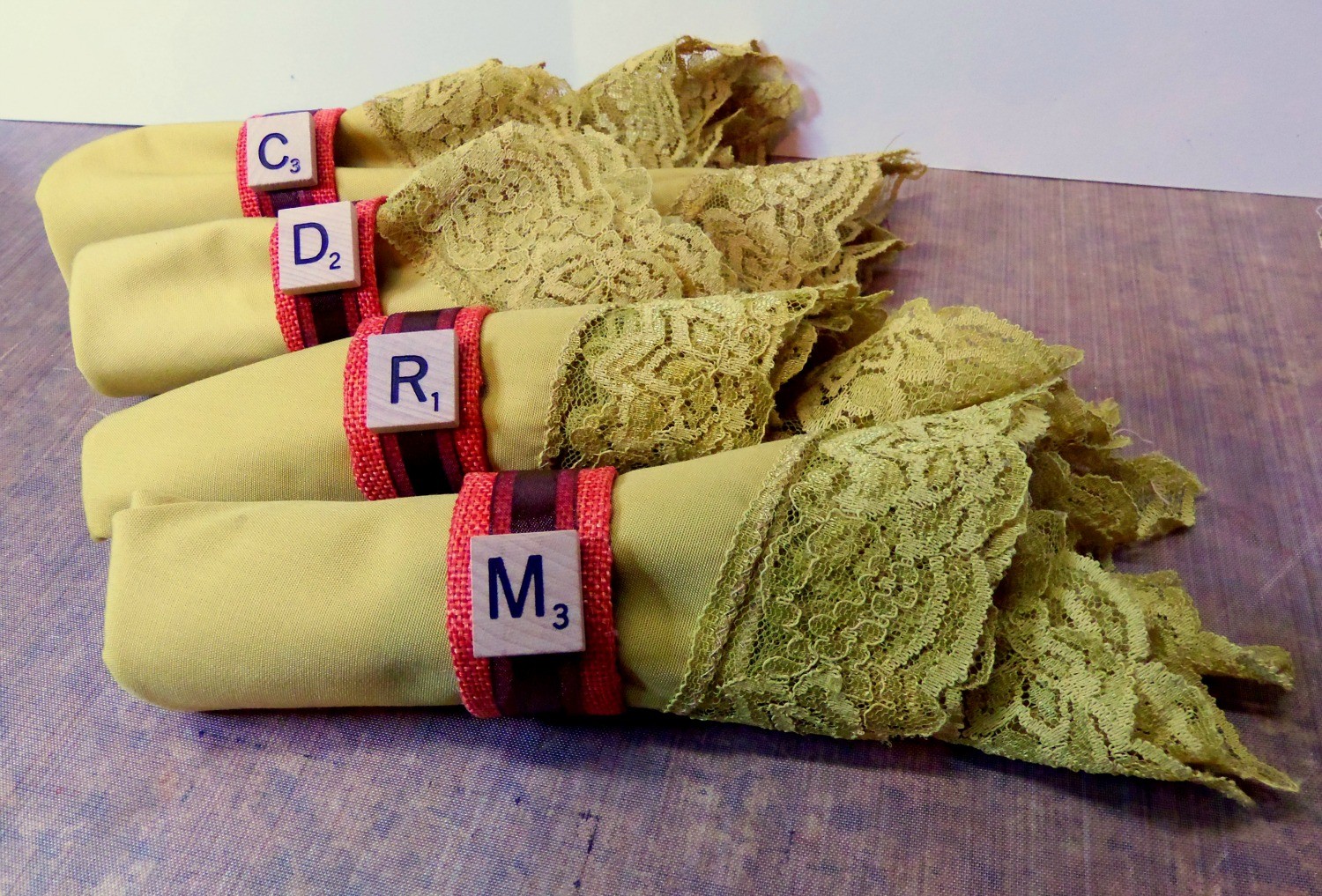 And that's it!  Super fun and easy DIY napkin rings!  They will be the star of your Thanksgiving table for sure!  Not only did I recycle the tubes, but I also found a use for the long forgotten random game pieces too.
I hope you make a fun recycled craft project today!!
xxDaniella