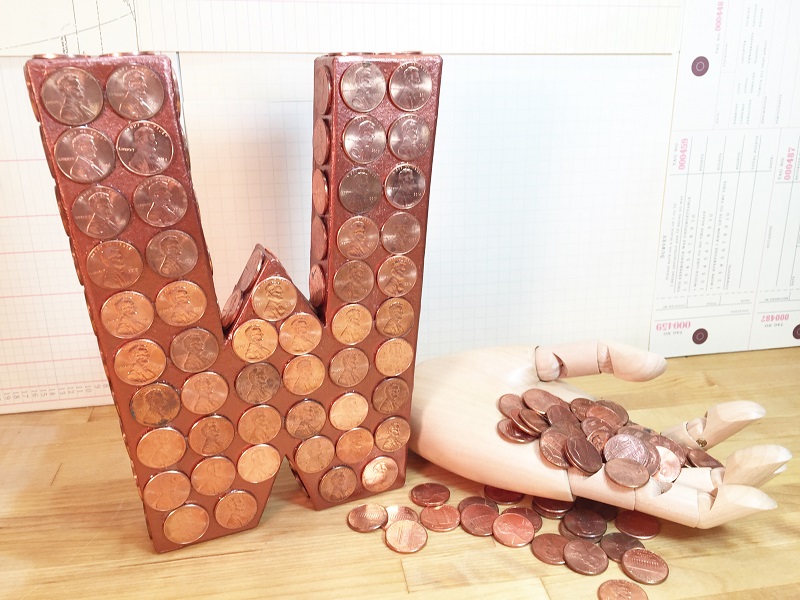 I am a crafter that loves recycling and upcycling.  I especially like it when I create a piece that no one realizes has been made with recycled pieces and parts.
Monograms continue to be very popular and trendy, so when I came across this Paper Mache W in my craft stash, it made me wonder what I could cover it with.  Flash forward to the next morning and the light bulb moment when I threw the change from my coffee stop in the cup holder – PENNIES!  What an outstanding way to test the Tombow Adhesive that I LOVE!  I have followed the Penny trend for some time on Pinterest, but never knew how to incorporate them into my crafting.  And there are PLENTY of pennies to go around!
Now, I have the perfect gift idea for all of those hard to shop for people on my holiday list!
Here's how I made it: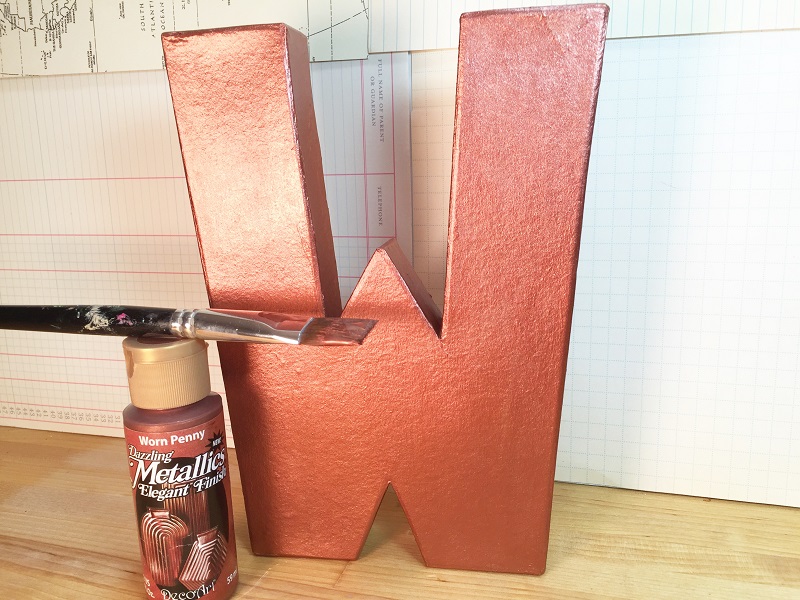 Base coat paper mache monogram with Americana Paint by DecoArt Dazzling Metallics Worn Penny, let dry.  Apply a second coat, if necessary.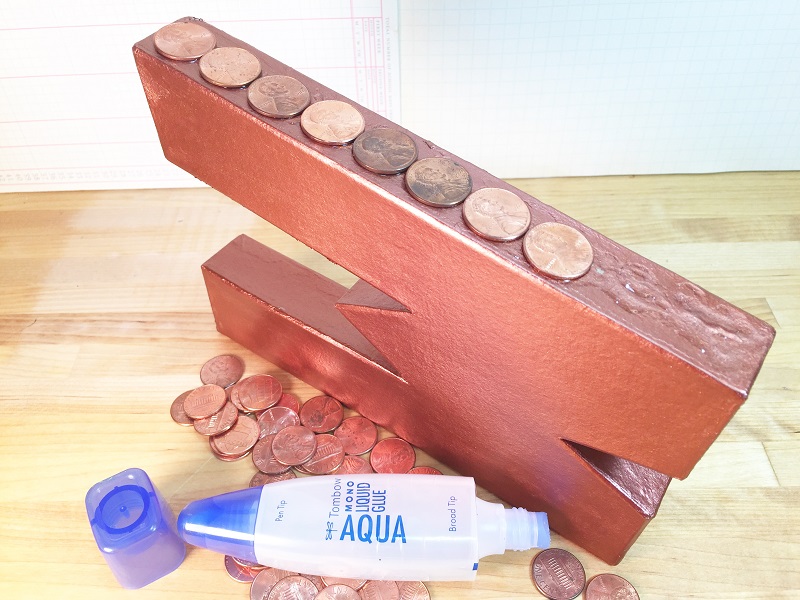 Starting with the sides, apply Tombow MONO Aqua Liquid Glue spacing the pennies evenly as you fill in the shape of the letter.  Let each glued surface dry completely before you move on to the next side.  TIP: This is the point where you can have multiple monograms being glued at the same time.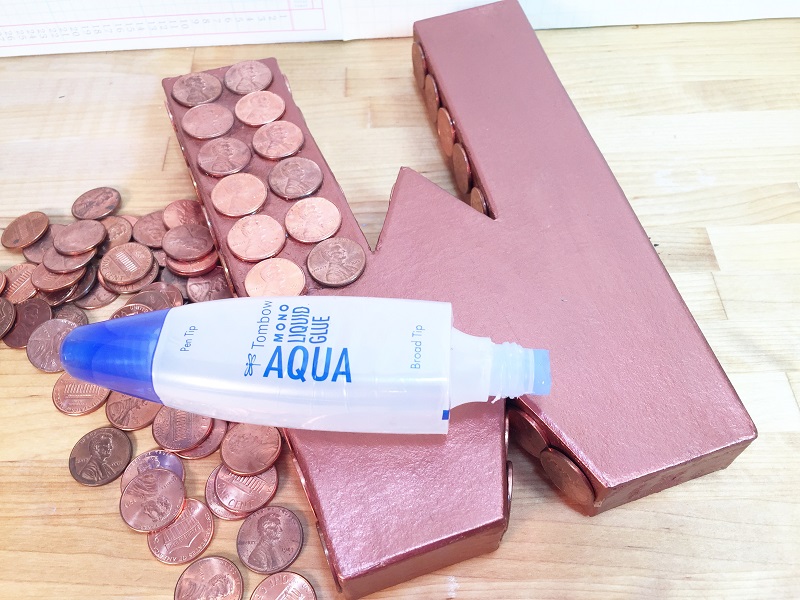 Finish your monogram by attaching the pennies to the front, let dry.  My monogram just happen to be the perfect size to fit all of the pennies without leaving any gaps or overlays – SCORE!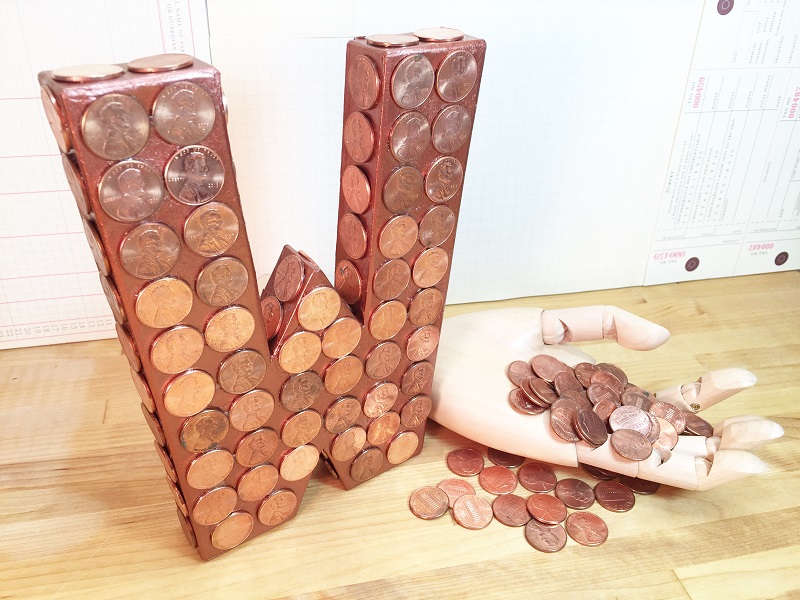 I hope that you will try out this technique, it was super quick and easy, but looks so clean and upscale – I JUST LOVE IT!  Now on to the rest of the alphabet!
Click through to see a few more of my recycled and upcycled crafts HERE, HERE and HERE.
Thanks for stopping by!  -Beth