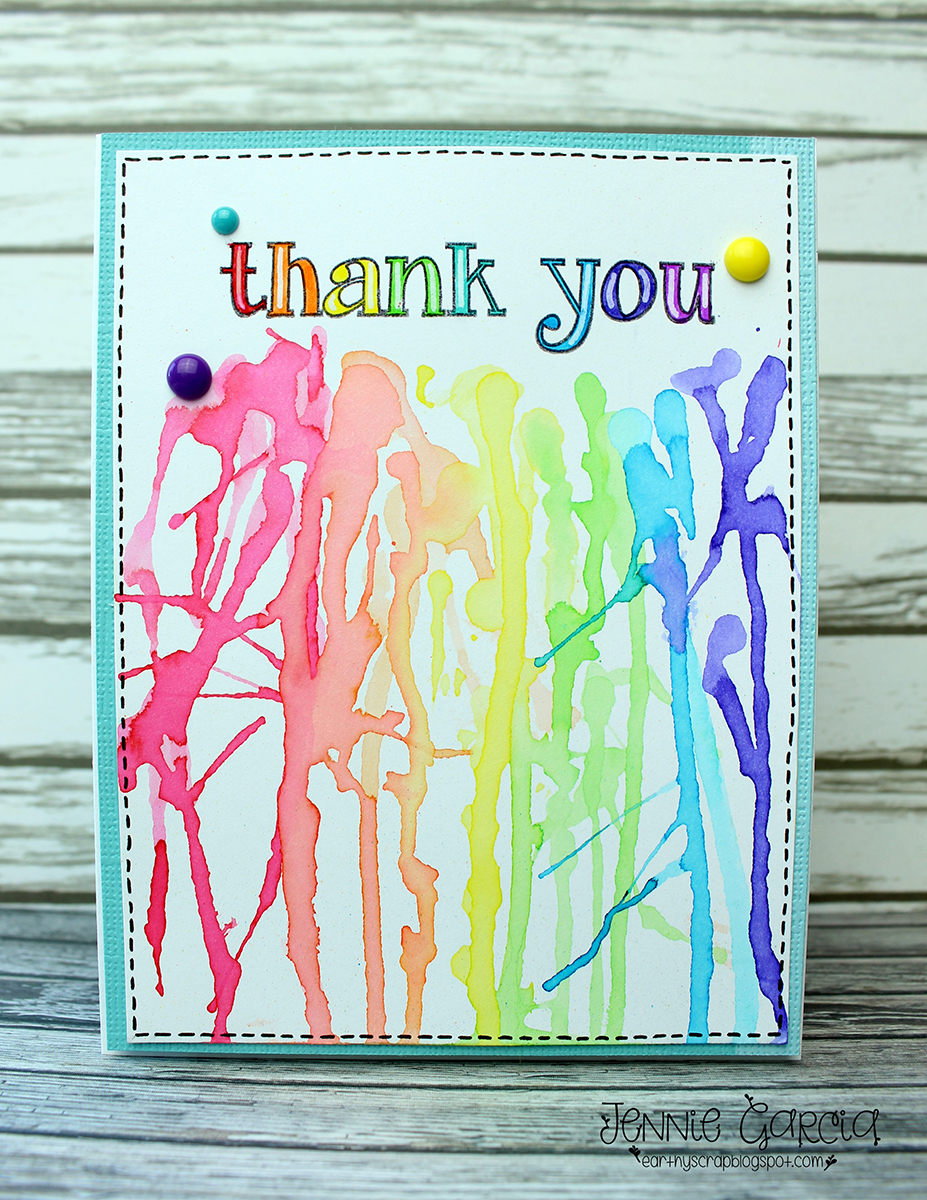 Happy Friday! I bet you are stuffed! This week we are all so thankful for you, our amazing followers! We have been sharing Thankful Projects this week so I decided to share a Thank You Card using Tombow Dual Brush Pens.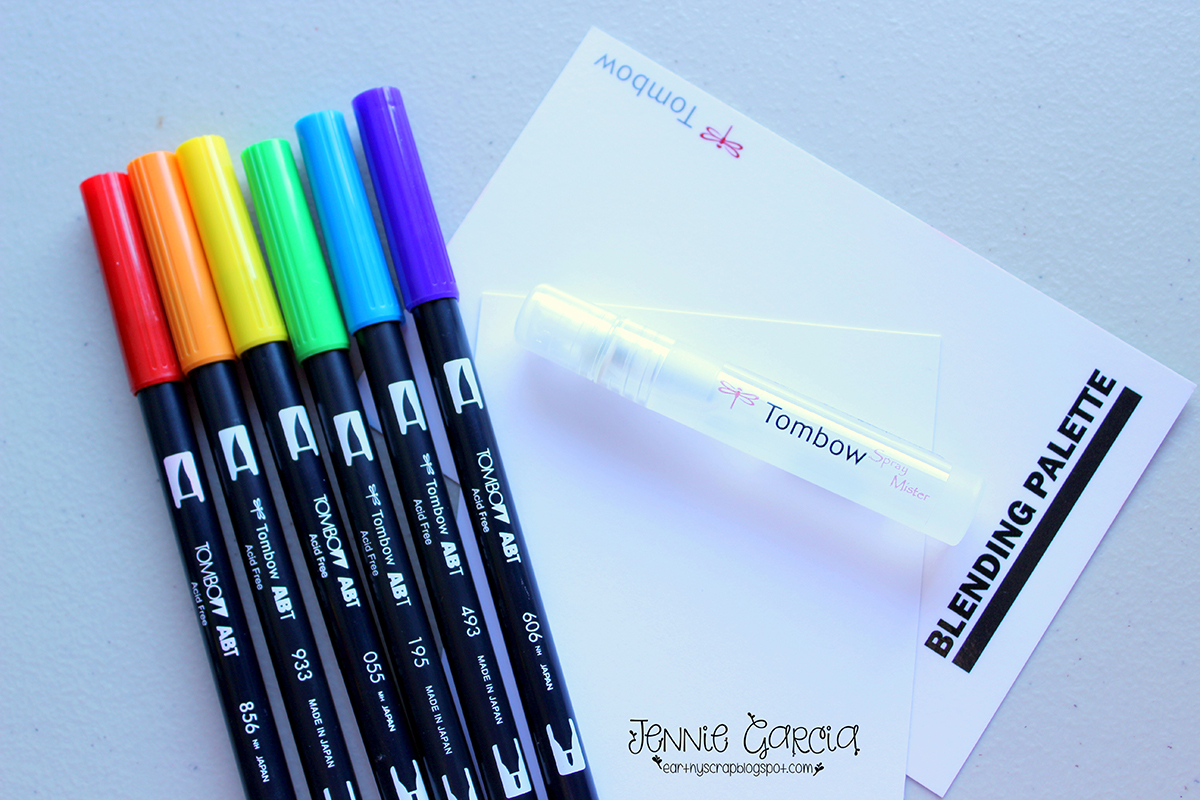 Use the Tombow Dual Brush Pen to scribble on the Tombow Blending Palette and spray a little water with the Tombow Blending Mister. Drip the the colorful drop in the paper and let it drip down. Make sure you put a paper towel at the bottom. Clean your blending palette using a wipe and do the same with the 6 colors of the rainbow. If you want to "push" the colors to the side you can use a straw to blow air.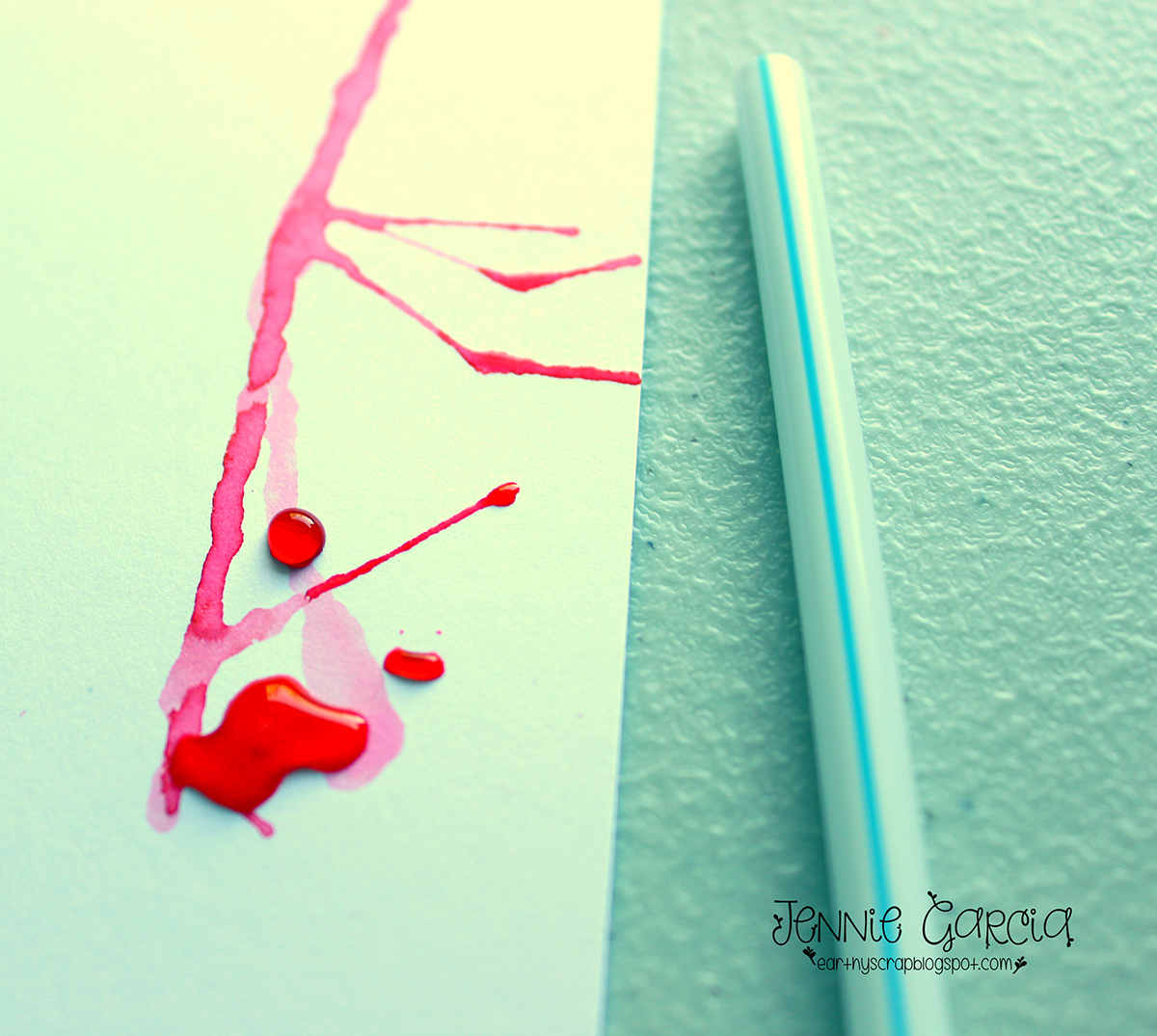 The cool thing about this technique is that you can do a thousand of these and none of them will be the same!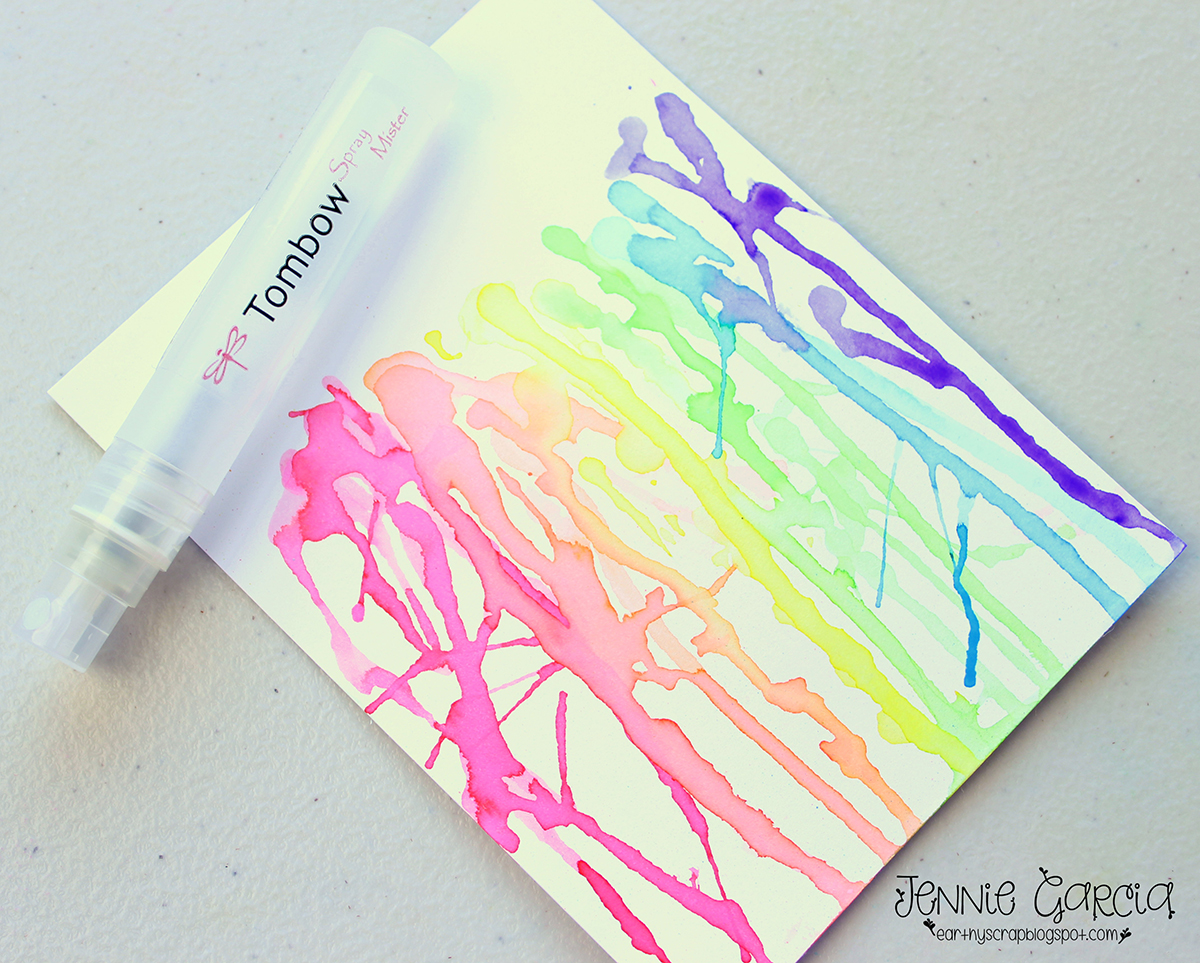 Stamp the sentiment. Use the Tombow Mono Glue Pen to give your letters some highlights. It dries pretty quick! When it's dry, color them using Tombow Dual Brush Pens. To glue the homemade enamel dots I used the Tombow Mono Multi Liquid Glue. To glue the colorful paper to the cardstock I used the Tombow Xtreme Permanent Adhesive and to glue the cardstock to the card base the Tombow Foam Tape. I used the Tombow Mono Twin Permanent Marker to do the faux stitching around the card.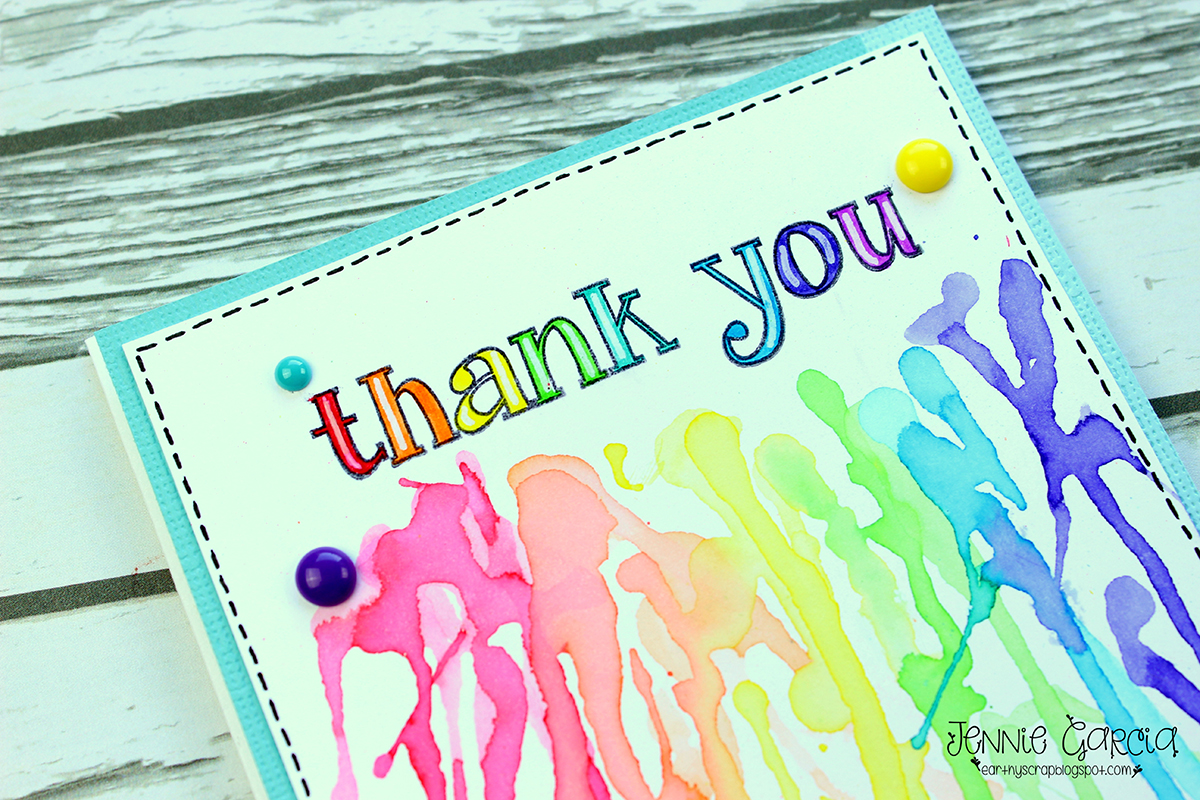 I hope you enjoyed this easy card! Don't forget our Black Friday Sale! All the Colored Pencils are 50% Off! They make a great gift and we have smaller sizes that are perfect stocking stuffers!