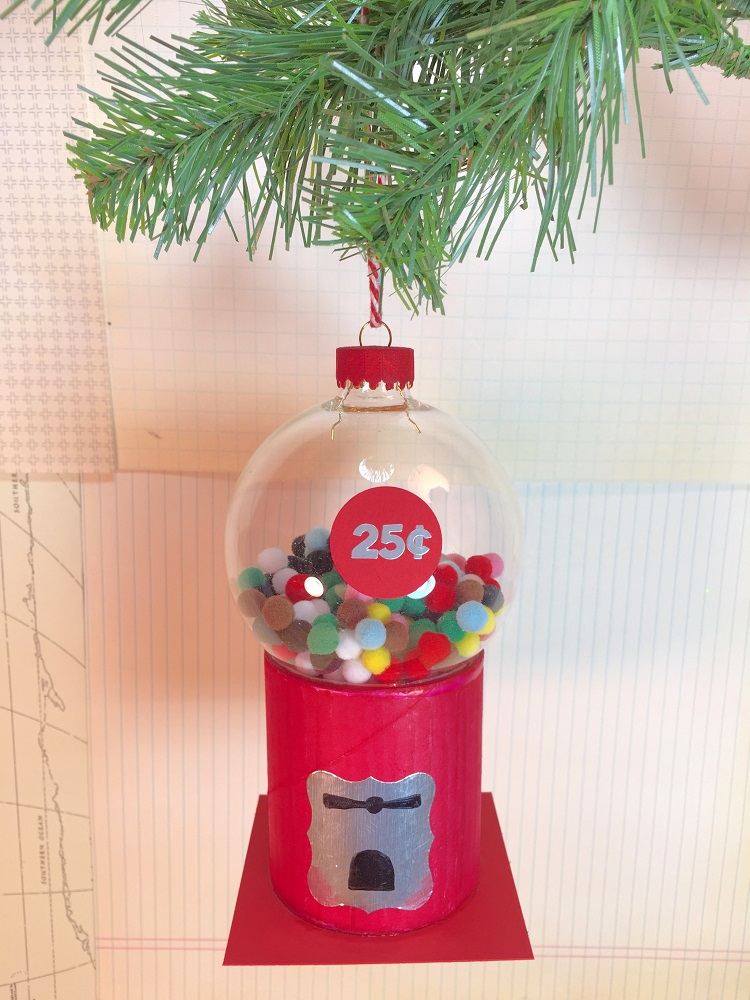 It's Ornament Week here on the Tombow USA blog and I am so excited to share my ornament with you today!  I have dedicated this year to trying to craft with my existing stash of supplies as often as I can, so a recycled a ribbon spool, some glass ornaments in the closet and my Tombow Adhesives inspired this Vintage Gumball Machine Ornament!
Here's how I made it: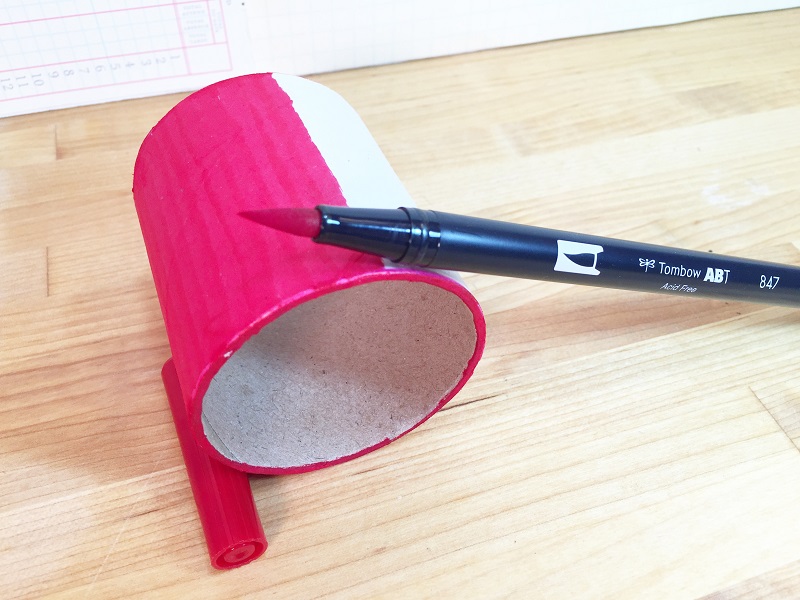 1.)  Remove the top and bottom from the ribbon spool.  Sand away the glue and rough edges with a nail file.  Remove the sanding dust with damp paper towel, let dry.  Color with Tombow Dual Brush Pen #847 Crimson.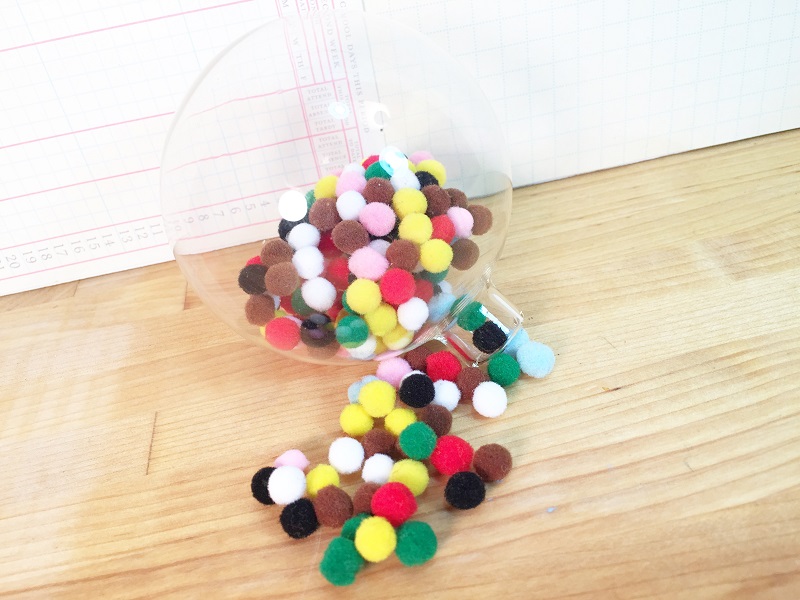 2.)  Remove top from glass ornament, apply red acrylic craft paint and set aside to dry.  Fill with 200 (7mm) assorted color pom poms.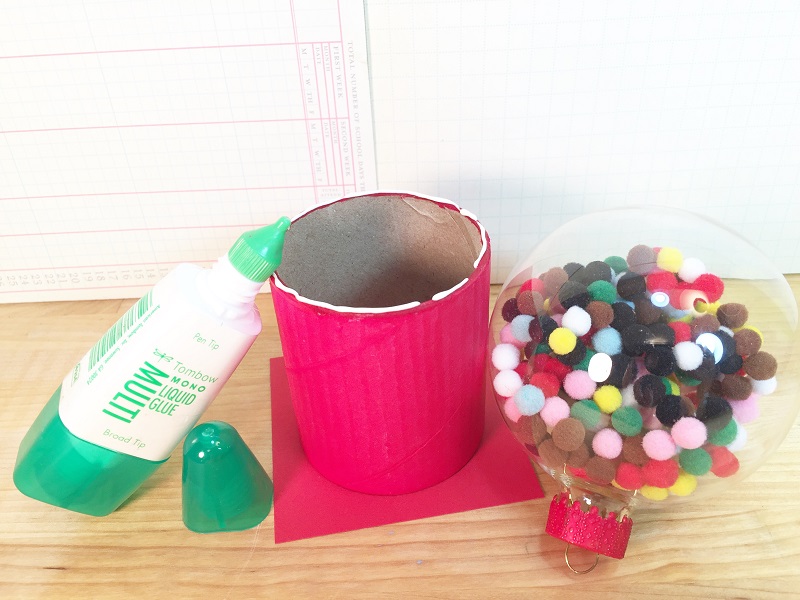 3.)  Once dry, replace top on glass ornament.  Cut a 3″ by 3″ square from red cardstock.  Apply Tombow MONO Multi Liquid Glue to bottom rim of ribbon spool.  Attach to cardstock, let dry.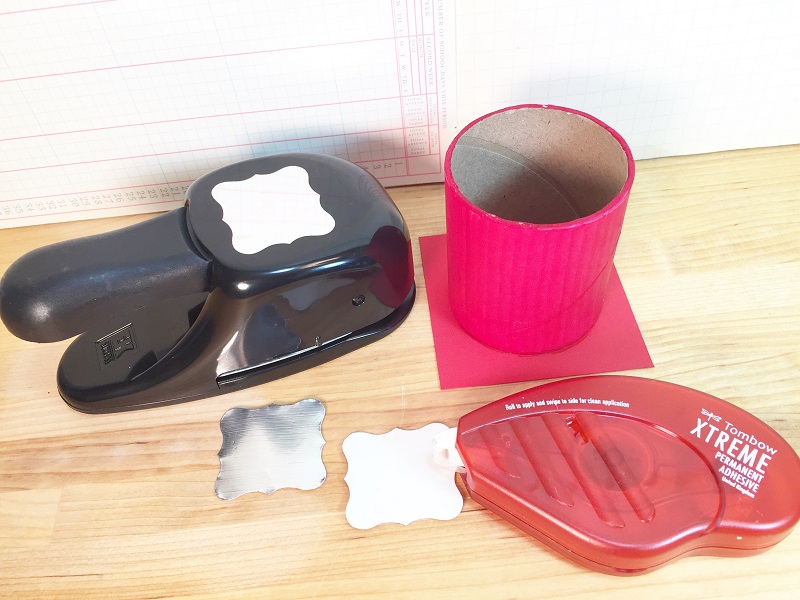 4.)  Punch small scroll label from silver metallic cardstock.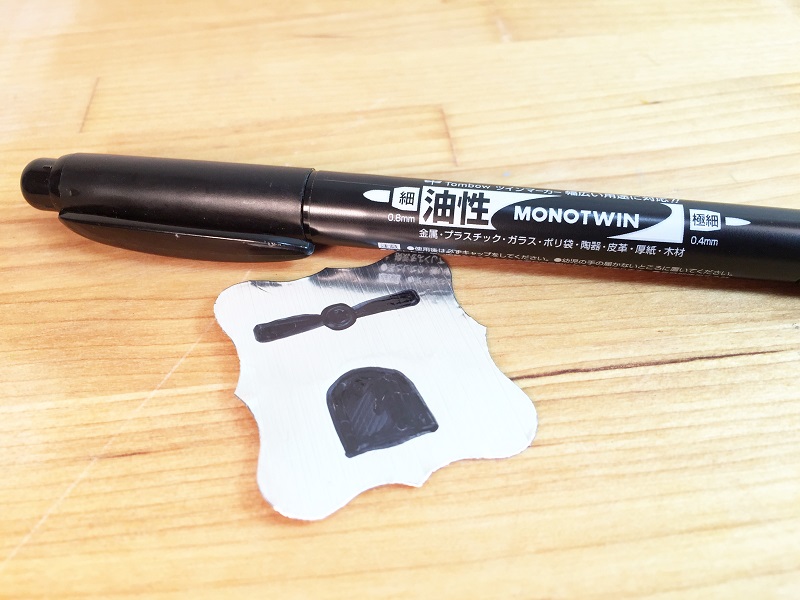 5.)  With the Tombow MONOTWIN Permanent Marker, draw on the coin handle and the gumball slot.  Attach to base of gumball machine with Tombow Xtreme Permanent Adhesive.  Remember, Xtreme is 5 times stronger than regular adhesive runners, so you have to roll to apply and swipe to the side to get a clean application.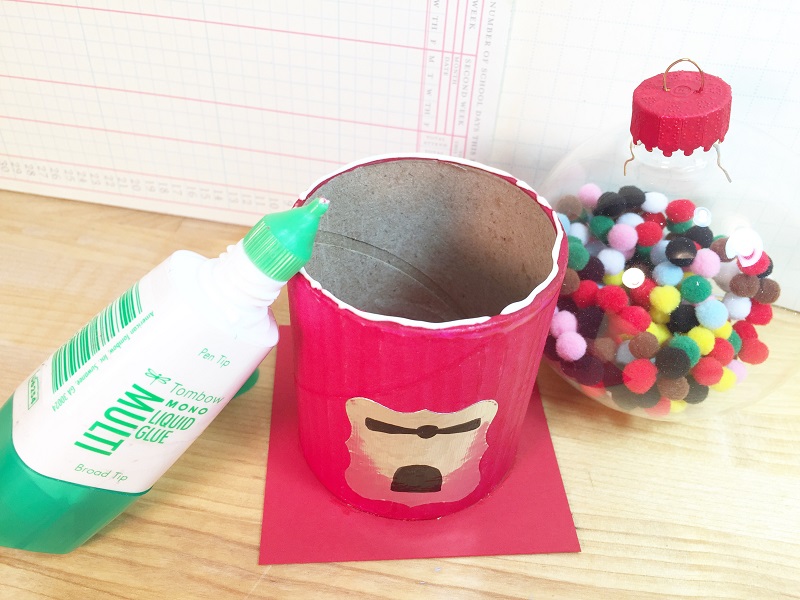 6.)  Apply Tombow MONO Multi Liquid Glue to top edge of ribbon spool.  Attach pom pom filled glass ornament, making sure that it is straight and centered.  Set aside to dry.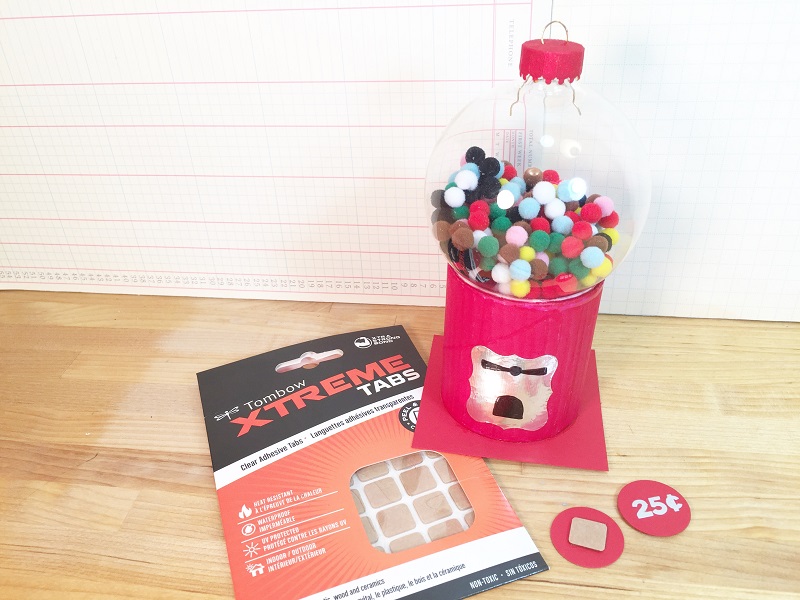 7.)  Punch 3/4″ circle from red cardstock and apply "25¢" silver stickers.  I didn't have a cent sign, so I created one with a lower case "c" and "l".  Attach to front center of Gumball Machine with Tombow Xtreme Tabs.  These Tabs are strong and clear, so the adhesive won't be seen through the glass ornament.  Thread through a 10″ length of red and white bakers twine, tie in a knot and hang on your tree!
These Vintage Gumball Machine Ornaments are quick and easy enough so you can craft up a batch of them with your kids for their Teachers, Family and Friends this holiday season!  I had all of the supplies needed in my craft stash, but they can be purchased fairly inexpensively at your local craft or big box store.
Check back each day this week to discover the rest of the ornaments that they Design Team Members have created!
Thanks for stopping by and don't forget to visit the Tombow Instagram page for more inspiration! -Beth