Christmas cards don't have to be red and green only. Jennifer Priest here with a fun black and white Christmas card with a touch of plaid. This card features two ways to write on black paper with Tombow products: the white Tombow Recycled Colored Pencil and with Tombow WideTrac Correction Tape.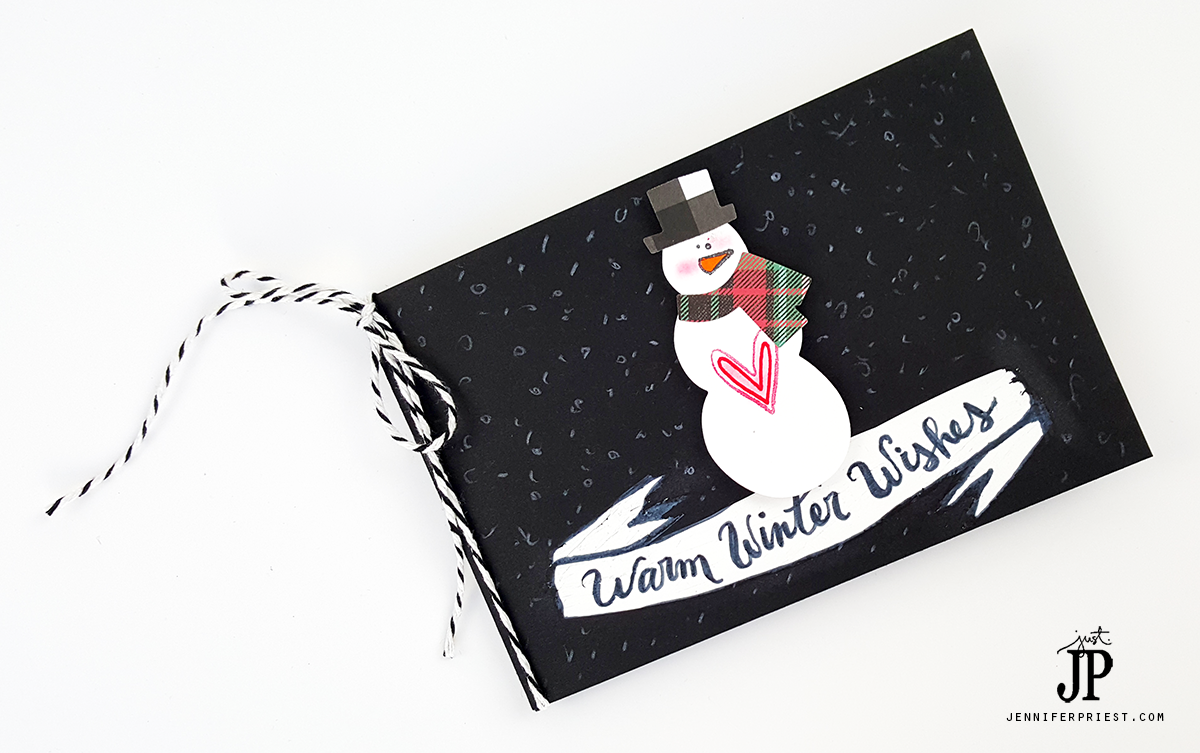 The WideTrac Correction Tape allows you to write on black paper with ANY pen because it's used to make lines on the paper that you can write on. This card shares two ways to use the WideTrac Correction Tape on black paper.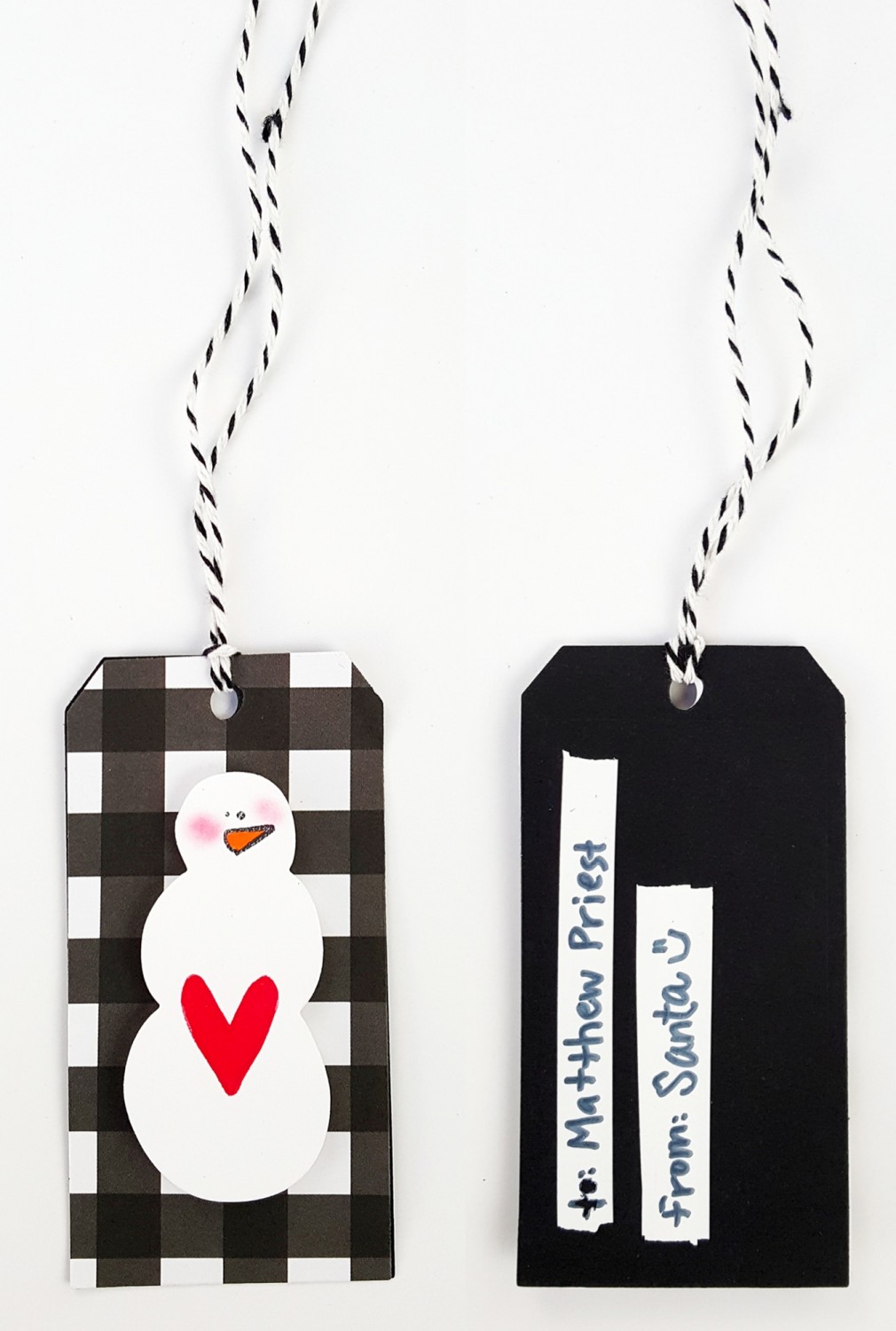 I also created a gift tag using the same technique with the Tombow WideTrac Correction Tape to add a place to put the names on the back of the tag.
Watch the video above to see how I put together both the card and the tag using Tombow's adhesive, Tombow Sand Eraser, Tombow WideTrac Correction Tape, and Tombow Recycled Colored Pencils.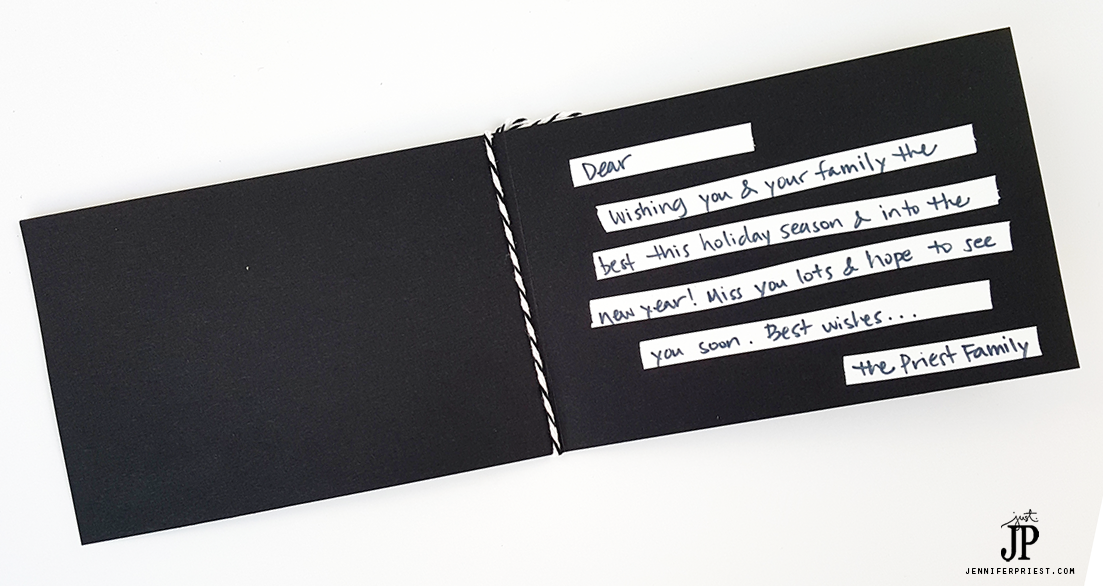 Here are the supplies you'll need to make this project:
Supplies:
Black Cardstock
White Cardstock
Plaid Paper
Snowman Die Set
Black and white twine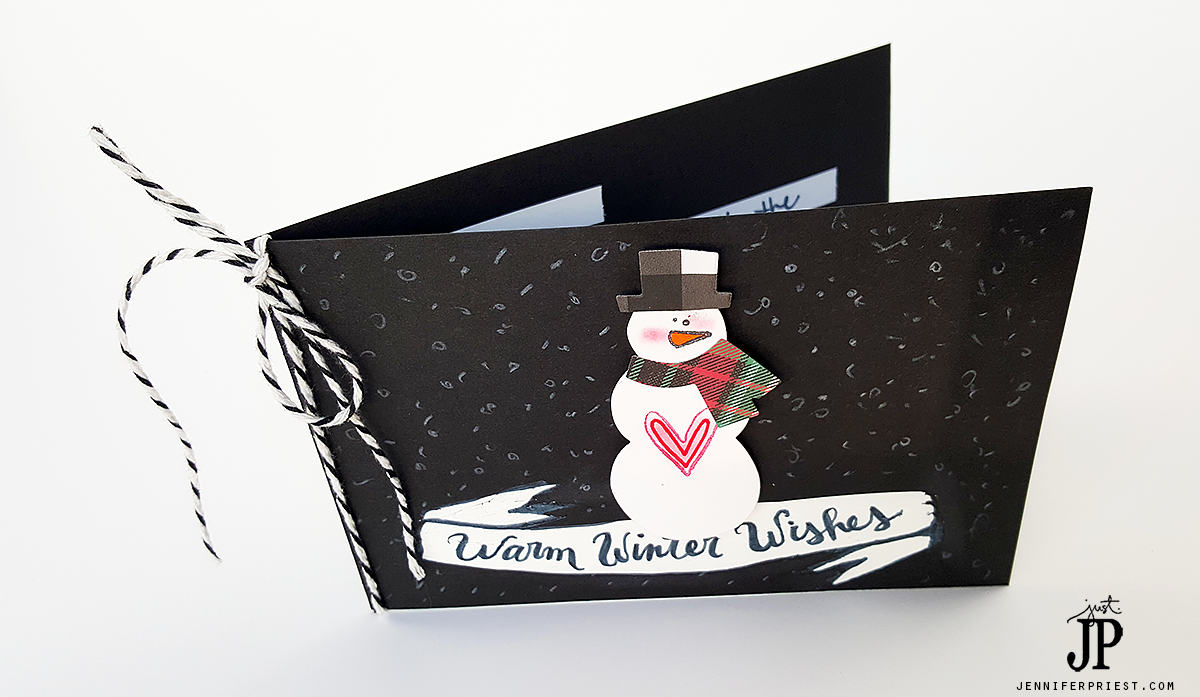 Tombow's Sand Eraser will remove Tombow WideTrac Correction Tape from paper so you can draw images with the Tombow WideTrac Correction Tape and then erase sections to refine the image using the Sand Eraser. You can also use the Tombow MonoTwin Permanent Marker to darken in edges of the Tombow WideTrac Correction Tape area to further refine the "drawing", like I did on the banner on the front of this card.
Are you making your holiday cards this year? Let us know in the comments! And be sure to check out the other cards the team is making this week here on the TombowUSA Blog.
Thanks so much for stopping by the Tombow USA blog today. For more projects like this, visit my blog at Just JP.