Lettering is HUGE this year. When Tombow told us we'd be working on gift wrap this week, I knew I wanted to do something with lettering. This DIY lettering gift wrap is easy to make and you can involve the whole family.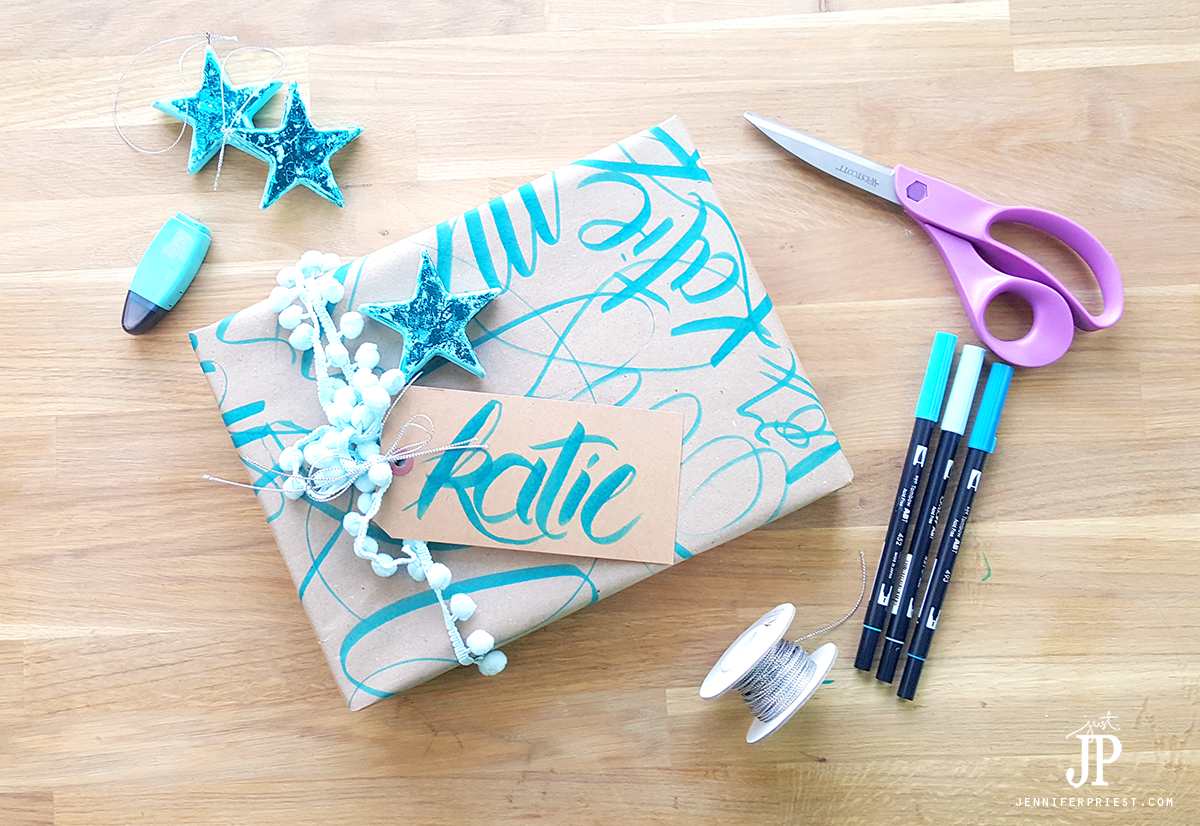 I love smart frugal and space saving ideas and this projects does both. Purchase a roll of kraft paper or white butcher paper to keep on hand all year long. Keep your Tombow Dual Brush Pens nearby to letter and doodle on the paper. As the seasons and occasions change, you can hand-letter gift wrap for any gift, not just for Christmas. Have the kids letter gift wrap to their friends, you can write encouraging messages on the wrap for a retirement gift, and friends can all write messages on gift wrap for a housewarming present. Wrap smaller gifts in paper bags hand-lettered or doodled on with Tombow Dual Brush Pens.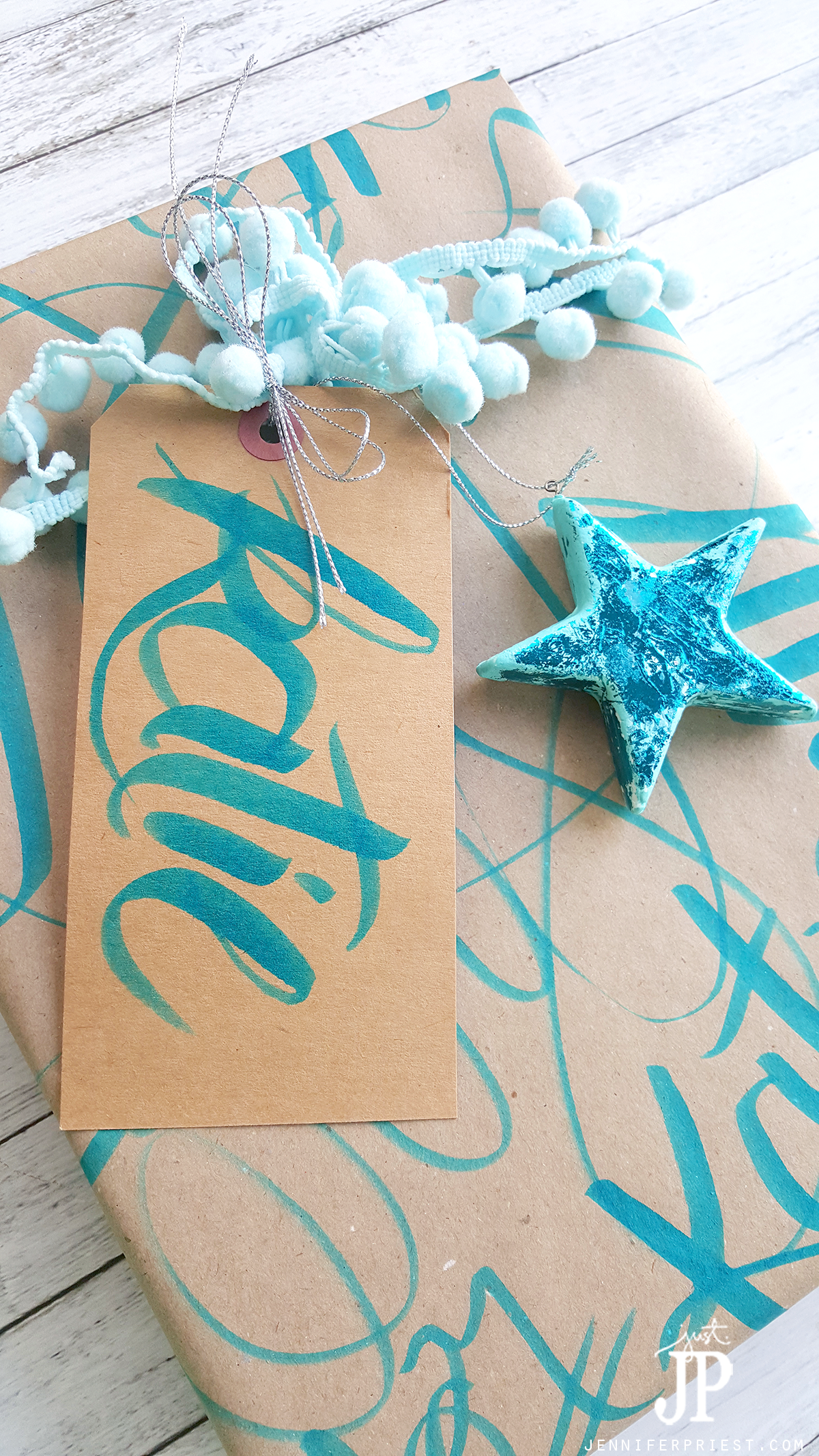 Skip the tape and get a professional gift wrap look with the new Tombow Mini Power Tape, exclusively at Michaels. Apply a dab of Mini Power Tape where you'd normally apply office tape, but on the inside, for a beautiful present that looks amazing.
Watch the video above to see how I made custom hand-lettered gift wrap for my family, using their favorite colors and quotes.
Supplies:
Kraft Paper or Butcher Paper Roll
Foam Star Shapes
Silver cording
Eye Pins
Foil Transfer Sheets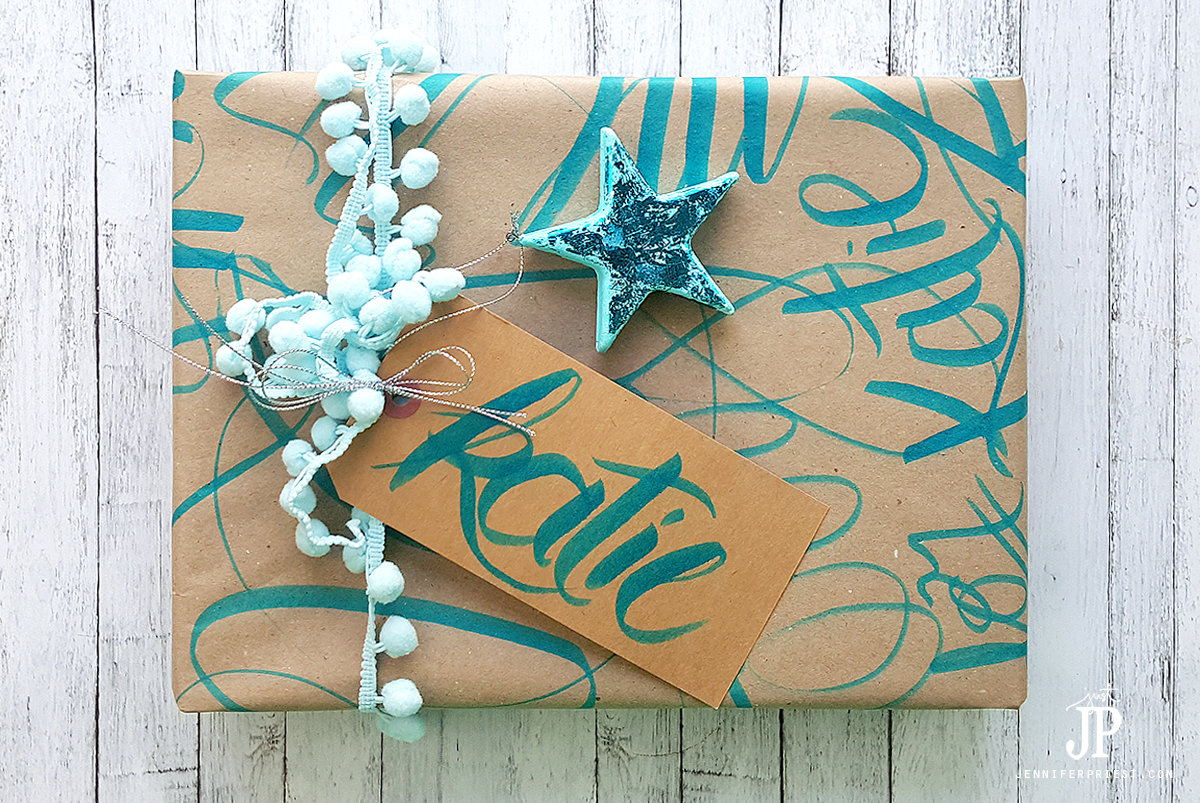 In addition to make your own wrapping paper, you can make cute ornaments to hang on the paper! A handmade ornament is a bonus keepsake on top of the gift but it also makes a gift feel so much more special. I created these foiled ornaments using craft foam and Tombow MONO Multi Liquid Glue. This is a totally kid friendly craft you can make in bulk together. Imagine a tin of cookies wrapped in your personalized gift wrap with this pretty ornament tied on top!
Check out this fun video where I show how to make these festive and fun ornaments. You can use any foam shape to make this project. Think hearts for Valentine's Day!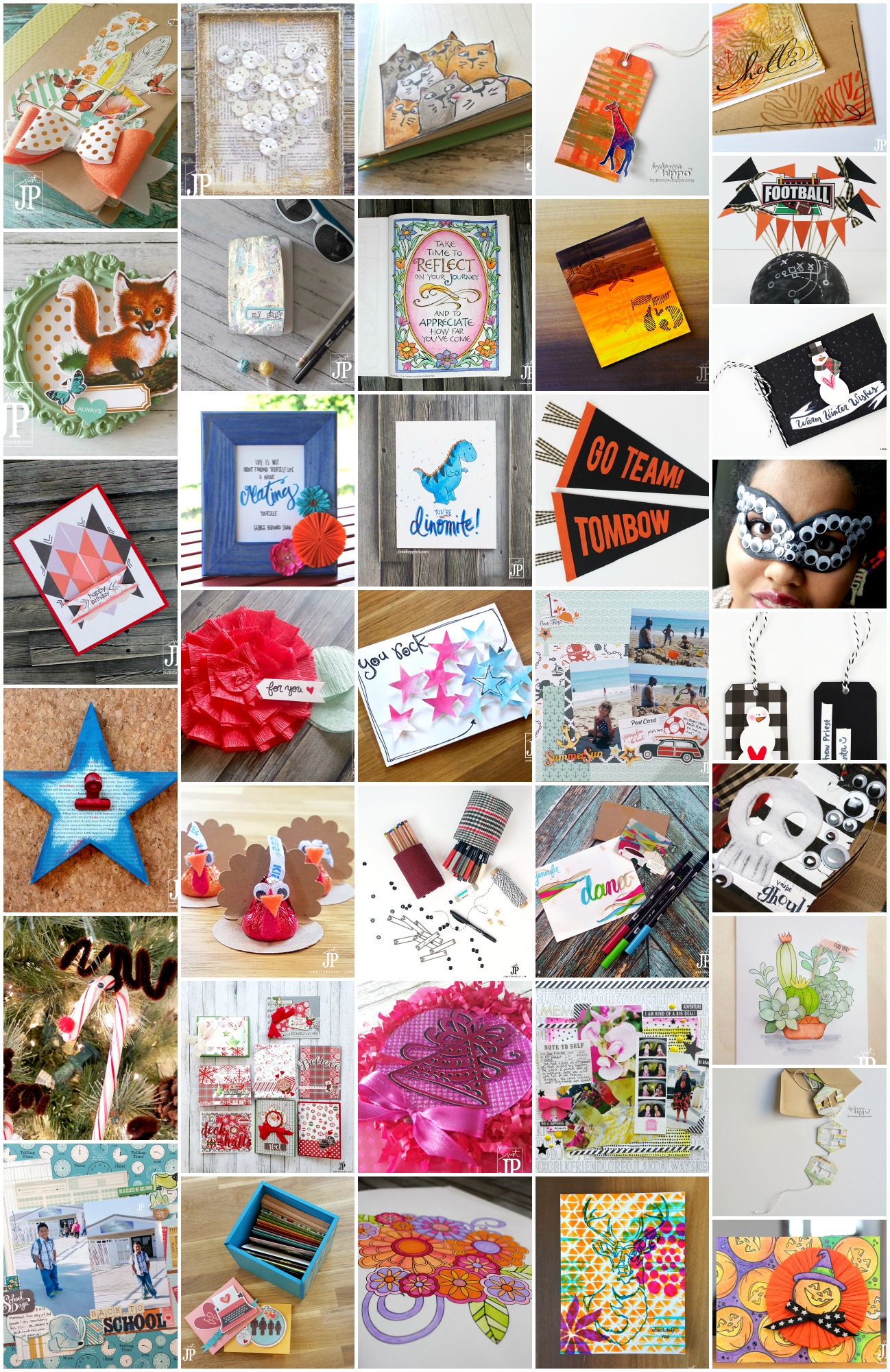 I hope you enjoyed this fun project. This is my last post of the year for Tombow USA and it has been a fun time. I have really enjoyed sharing nearly 50 projects with you this year and working with Tombow USA products. Cheers to wishing you a crafty and splendid holiday season and 2016! Click on the playlist below to watch all the videos I created this year for the Tombow USA blog.

To see more projects like this, visit my blog at Just JP.