DIY: Decorative Tags
Hello Lovelies! Serena here and today I want to share a DIY tutorial on how to make Decorative Tags. I've been inspired by tags I've seen in different shops and decided to make some of my own. My video tutorial will be posted at the end of this post so make sure you scroll down to the end to see how you can recreate these fun DIY tags!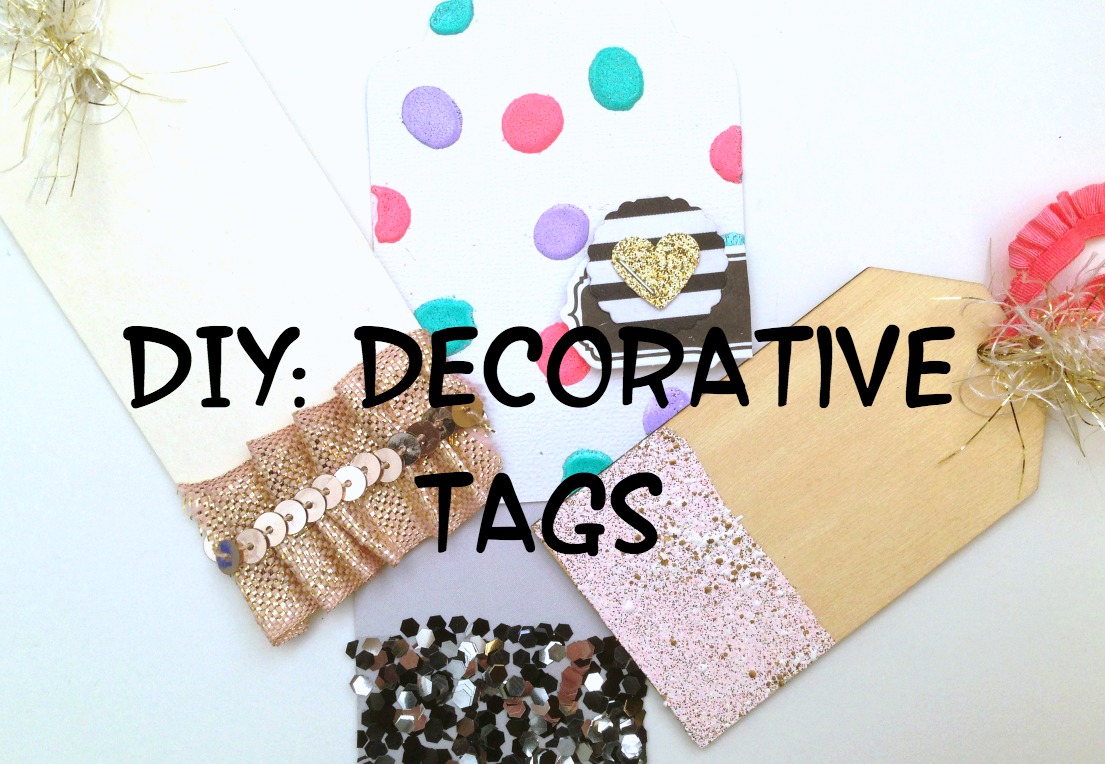 Tag #1: Color Blocked Tag:
Am I the only one still in love with color blocking? I don't think so! I created this tag using the Tombow MONO Permanent Adhesive and embossing powder.

Tag #2: Embossed Polka Dot Tag:
This tag was made using the Tombow Adhesive Dots, embossing powder and die cuts. This technique creates a raised faux enamel dot look on your tag.  Can also be made using a wide variety of different colors!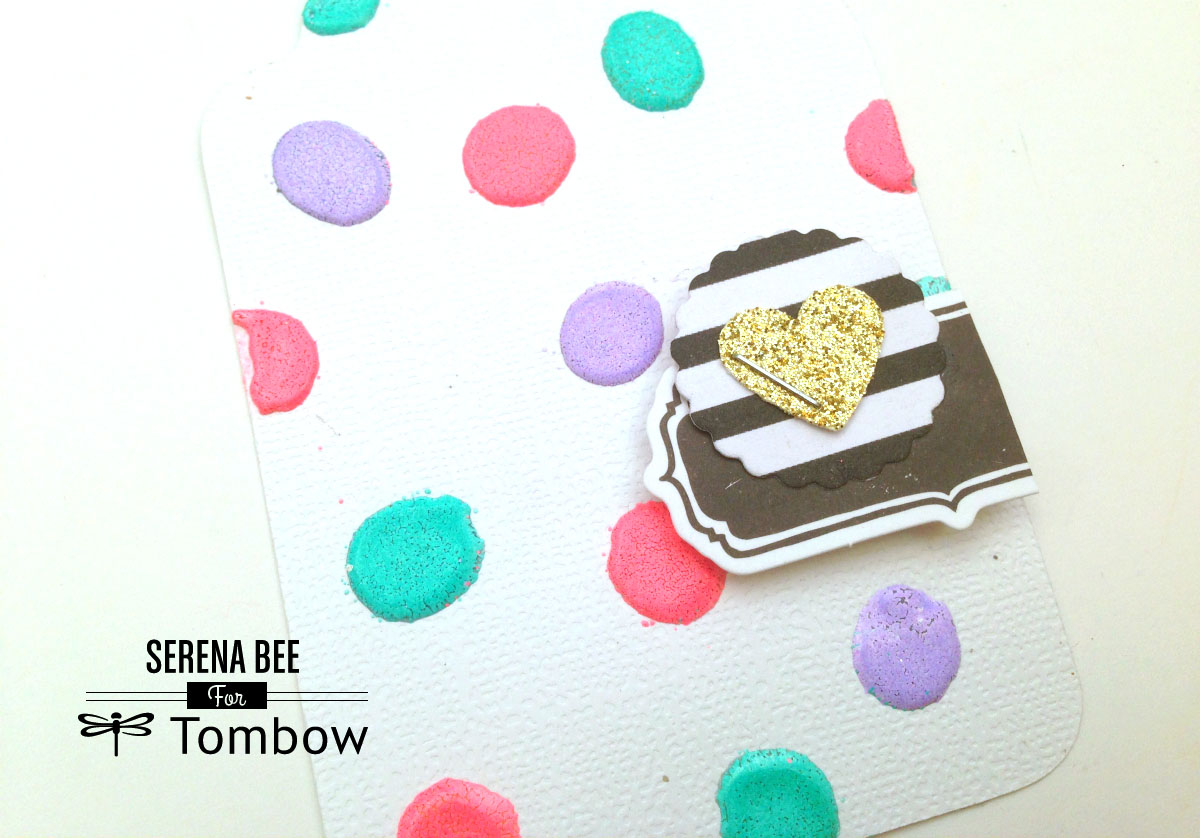 Tag #3: Glitter Dipped Tag:
Glitter tags are super trendy right now and you can make you own using the Tombow Xtreme Adhesive and glitter. Super quick and easy to make, you can using different types of glitter and sequins to make your own unique glittered tags.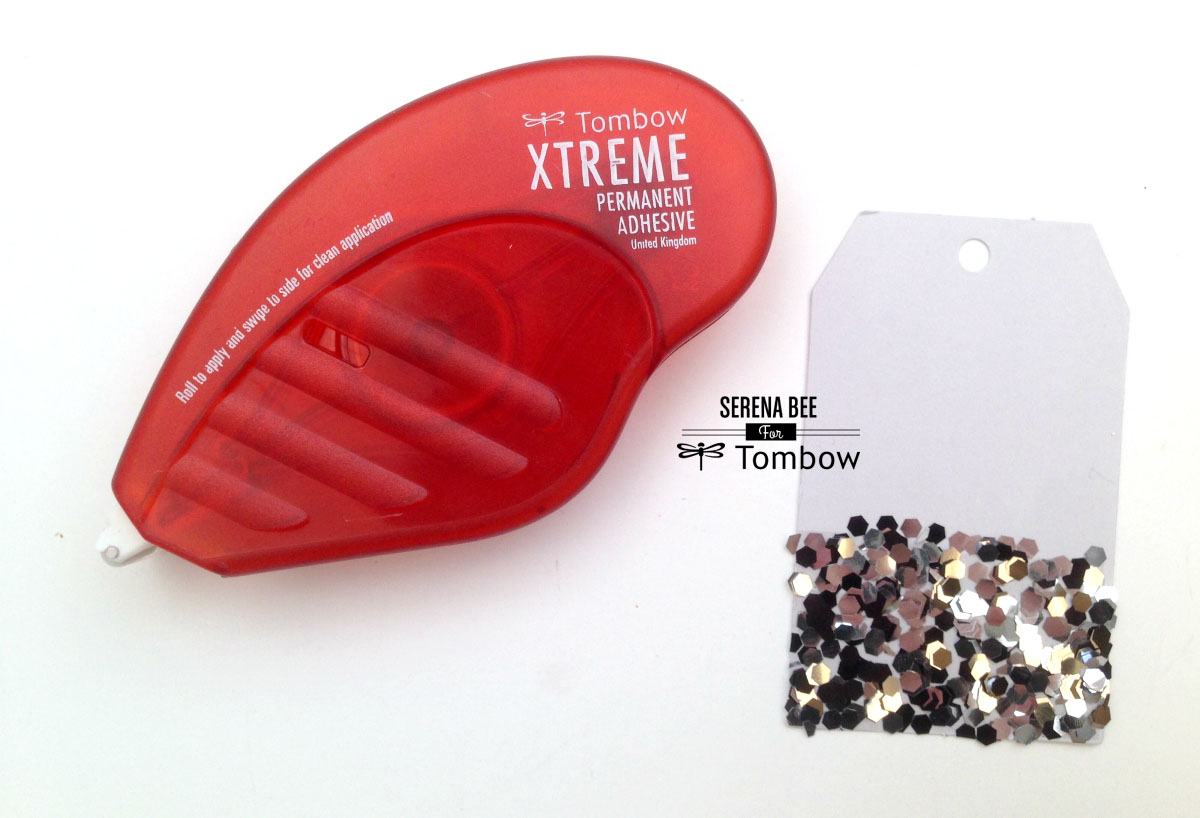 Tag #4: Ruffled Tag:
This tag was made using the Tombow Xtreme Adhesive, Tombow MONO Aqua Liquid Glue, and different trims. This technique is perfect for a quick and easy decorative tag. You can create a ruffled look without using a sewing machine.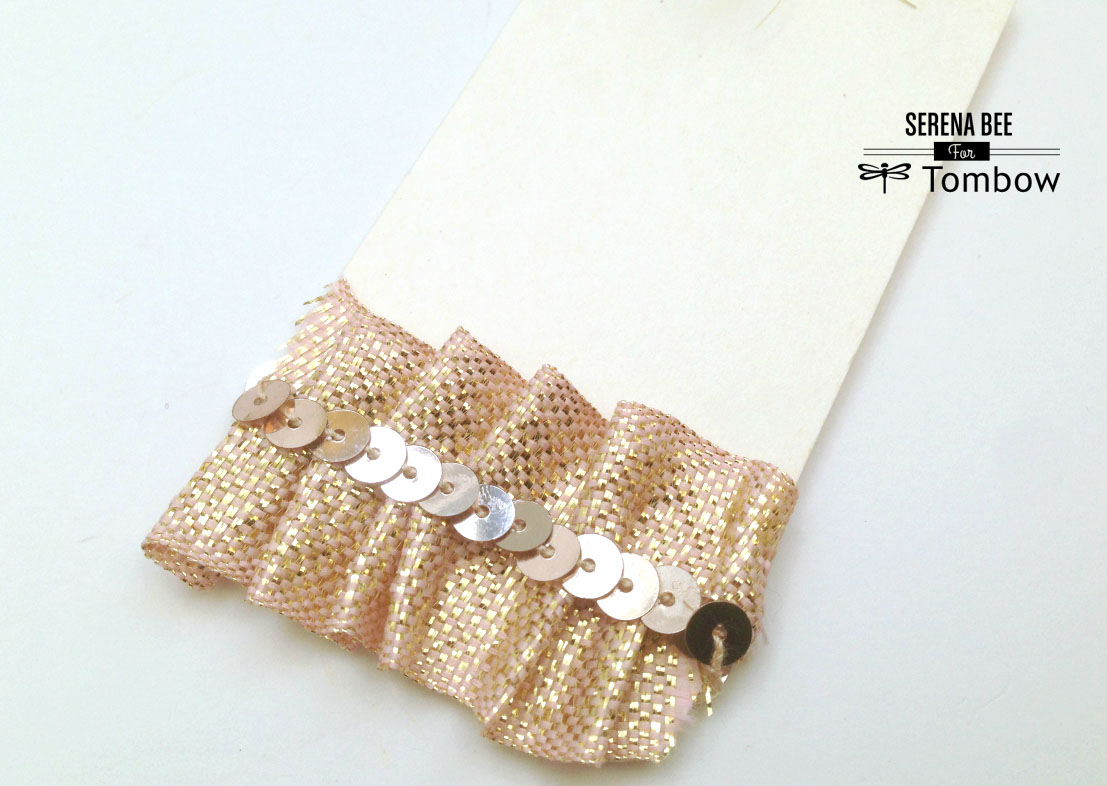 Make sure to watch the tutorial posted below to see how these 4 tags were created!
Which technique and tag is your favorite? I'd love to hear from you!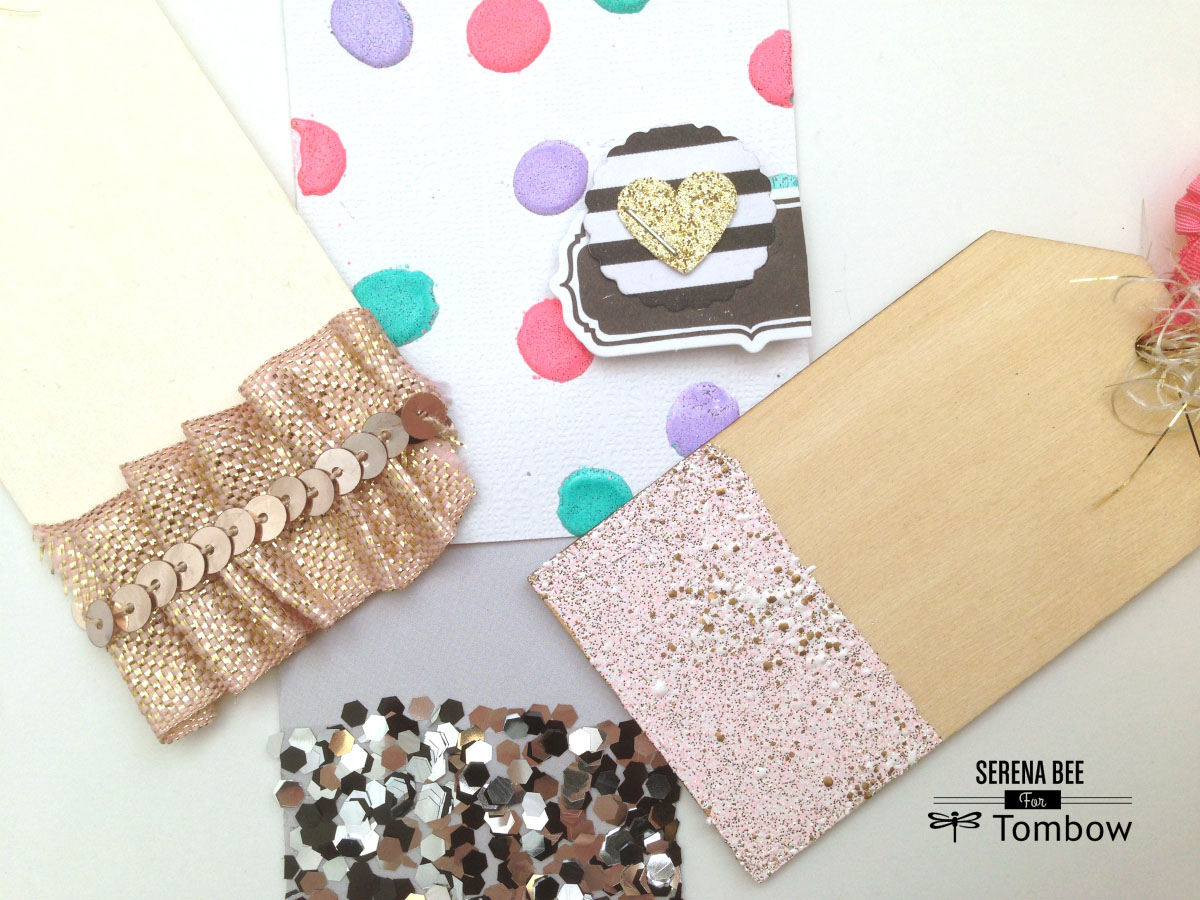 Please tag me on Instagram @seresbee if you recreate one of these tags! I would love to see.
I hope you enjoyed this tutorial. Have fun and let your creativity shine!
Serena Bee
https://www.youtube.com/serenabee