Adhesives 101: Ways to use Tombow Mono Multi Liquid glue on handmade cards or in any papercrafting!
Hello There! I'm Smitha from Smiling Colors and in the video below I will show you 8 ways to use glue on handmade cards- some are obvious ways but I am sure there will be something in this list that might surprise you!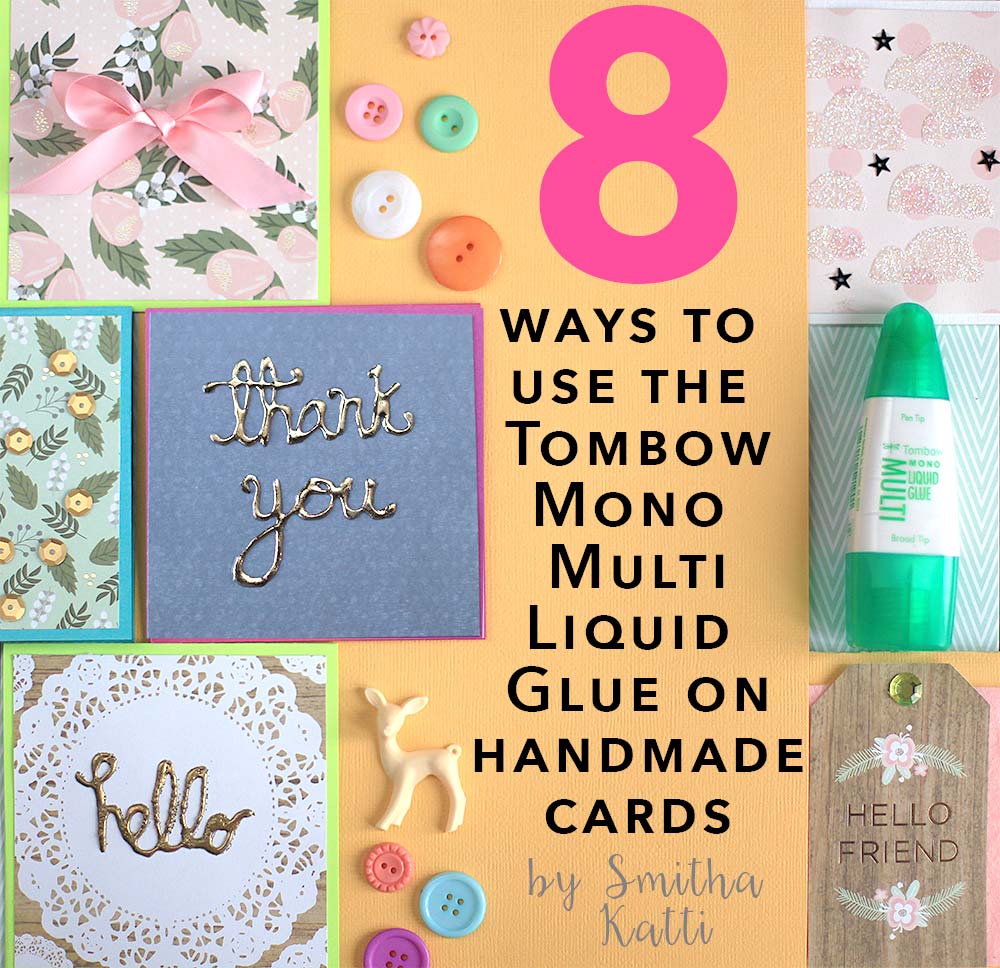 Enjoy this tutorial by clicking the video box below or to watch the video in HD on YouTube, click HERE
The Tombow Mono Multi Liquid glue is not called a multi glue for nothing. There are SO many ways you can use it! I demonstrate each of these bullets in the video above, but I am adding it here too because a list always makes me happy.
Use it to glue tiny sequins – or wood veneers, pearls and buttons too!

Use it to glue ribbon to paper

Use it to add gold foil

Use it to heat emboss

Use it to glue felt to paper

Use it to glue paper – cardstock, patterned papers and even photos!

Use it to glue gems – or enamel dots or tiny stickers. 

Use it to glue glitter
I love that the Tombow Mono Multi Liquid glue is so tiny and compact that you can carry it around in your handbag easily. You never know when a glue emergency might strike!
This glue has been around for years now, as a scrapbooker it is my favorite glue to add all those tiny embellishments.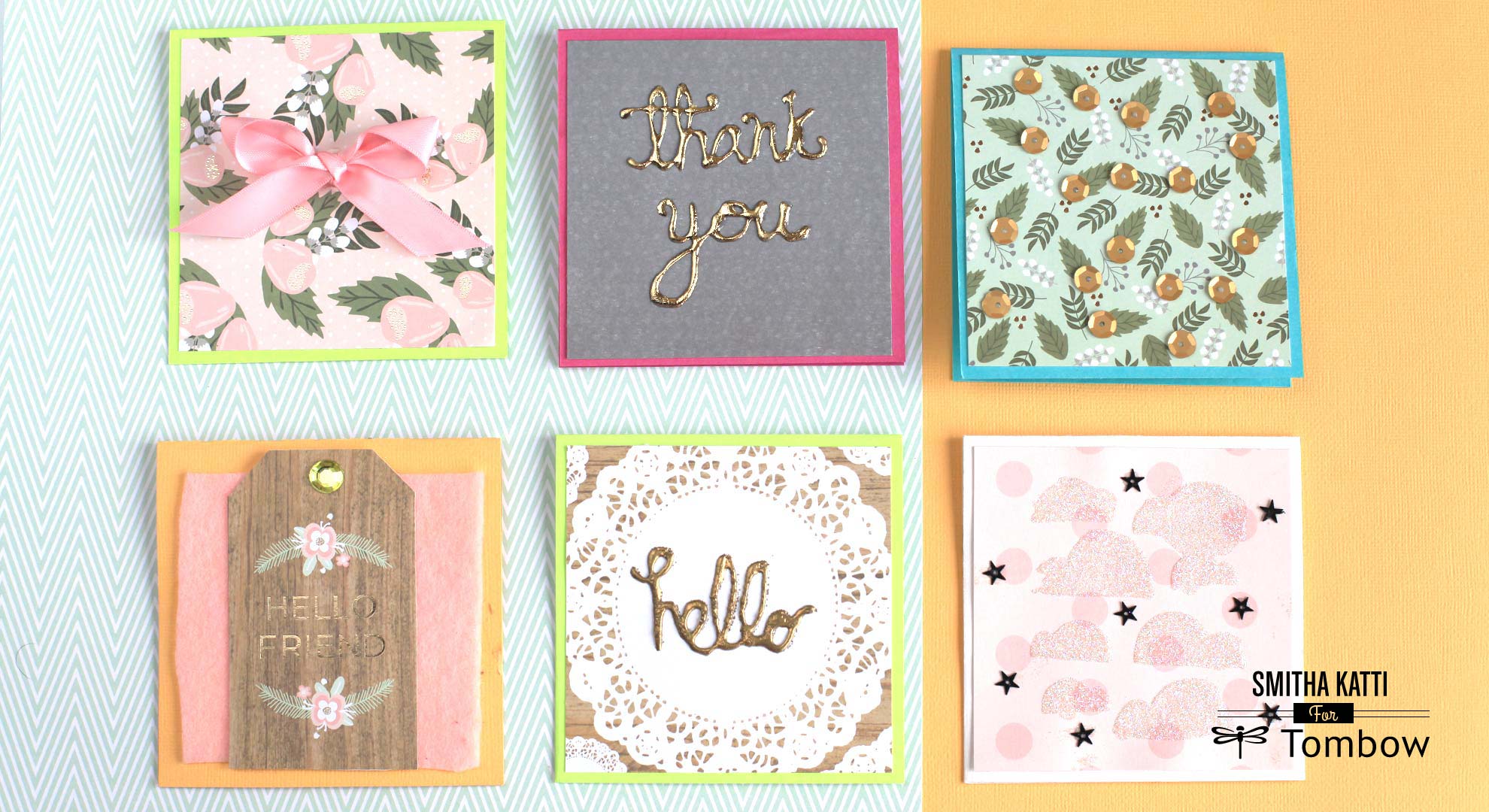 For more papercrafting ideas, stop by my blog www.smilingcolors.com or follow me on instagram @theshinynest, where I share hand drawn illustrations, coloring pages and other pops of color. Don't forget to follow @tombowusa while you are there!
Other than these 8 ways, have you used the Tombow Mono Multi Liquid glue in an unique innovative way? Do share how you used it in the comments below. I would love to hear all about it and learn from you!