Why I love the Tombow MONO Aqua Liquid Glue: My Story.
The story reads much like many others, I tried and tried various other glues until one day I stumbled across the Tombow MONO Aqua Liquid Glue and my gluing days changed forever. I was in search for the perfect clear glue that would dry matte and that I could use to glue all of my most used embellishments on cards: sequins, enamel dots, rhinestones, flowers, wood veneers, and paper. Today I want to share my top 3 reasons why you will fall in love with the Tombow MONO Aqua Liquid Glue.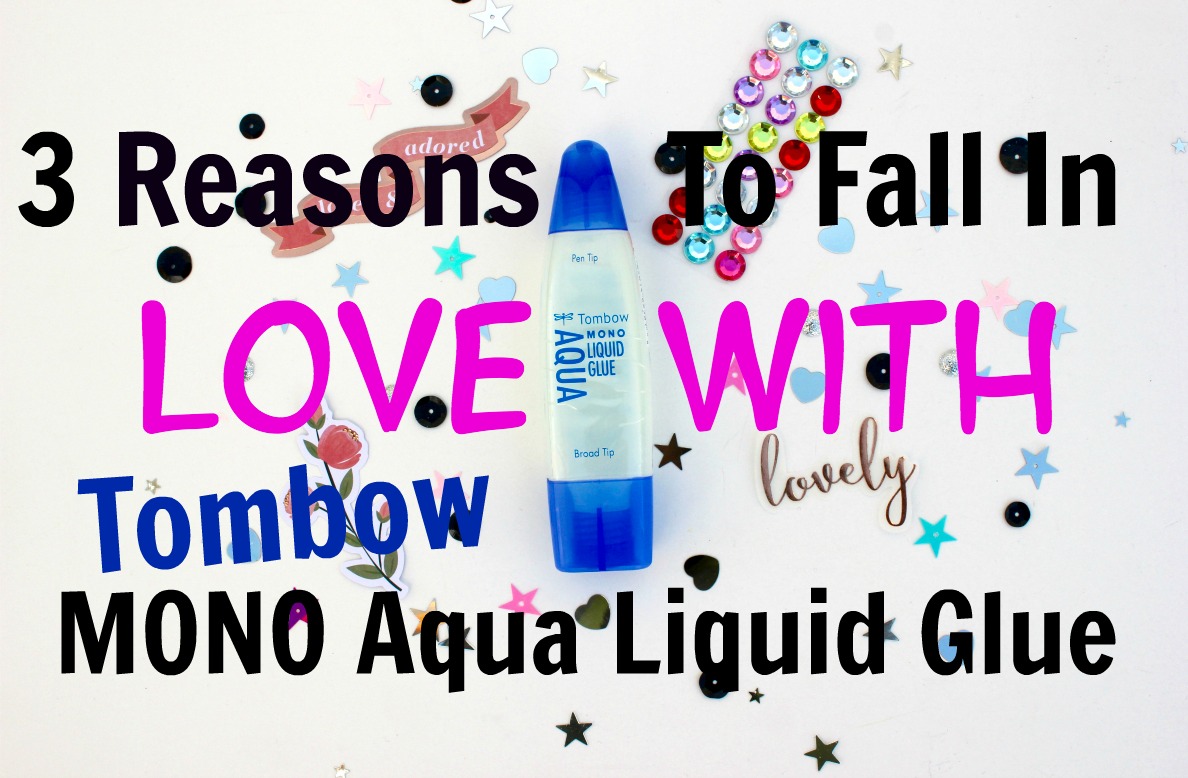 Reason #1 Easy Clean Up
Like I previously mentioned I first started using MONO Aqua to glue down embellishments. But one of the best features I soon discovered was that because it is water based and washable, I was able to easily wipe up the glue on my project with a damp baby wipe and NOT damage my paper!! Let's take a moment to really take this in… have you ever placed a rhinestone down or a sequin and quickly regretted the placement and decided to remove it and place it somewhere else? But once you do you are left with a residue on the old spot that just does not want to come off? Or maybe this sounds familiar:  you glued down a chipboard piece, sticker, or sequin, and there's some overspill peeking through the sides that is just not attractive. Yup, these common annoyances happen to all of us! Now, some people might not recommend using a wet baby wipe directly on your project because they know that you'll need to add some elbow grease to fully remove the glue and the water will just buckle your paper and either remove the color or leave those paper fuzzies behind. This is where the MONO Aqua differs from the rest. I can directly go in seconds after I see an overspill and wipe it up using a baby wipe with NO damage to my project!! Keep in mind all you need is a light pressure to gently wipe away the excess glue, if you do this you can easily remove the extra glue without damaging you paper or project. The MONO aqua can easily be wiped clean and there will be no glue residue in that spot once it dries! Here is a little demo video to show you what I mean:
How amazing is that?! I'm one of those "indecisive placement crafters" AKA I'll try everything until I find the right placement for my sticker, embellishment or photo!! This is why the MONO Aqua is perfect for said crafters!
Reason #2 Mixed Media, Art Journaling
The Tombow MONO Aqua Liquid Glue is perfect for art journaling and mixed media projects as well. You can use the MONO Aqua for decoupaging paper to your art journal pages or onto hard surfaces like wood and metal. You can even use it as a top coat to seal in your paper and it will dry clear.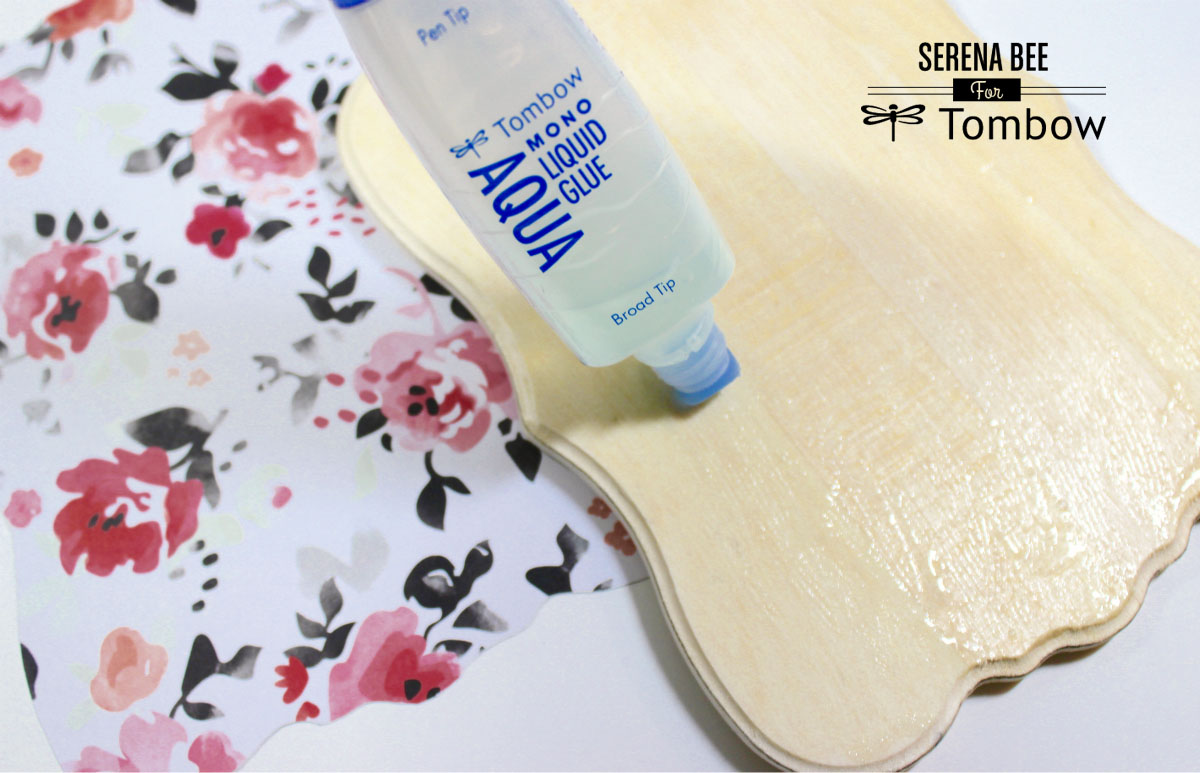 Reason #3 Glitter *gasp*
I think glitter gets a bad rap! Sure it can get messy at times but when used carefully, you can create some amazing sparkly fun!
The Tombow MONO Aqua Liquid Glue is perfect for all kinds of glitter, from chunky to ultra fine! Begin by applying the MONO Aqua with the broad tip if you want to apply glitter to a larger surface or the pen tip to apply glitter to certain spots, sprinkle your glitter and let dry!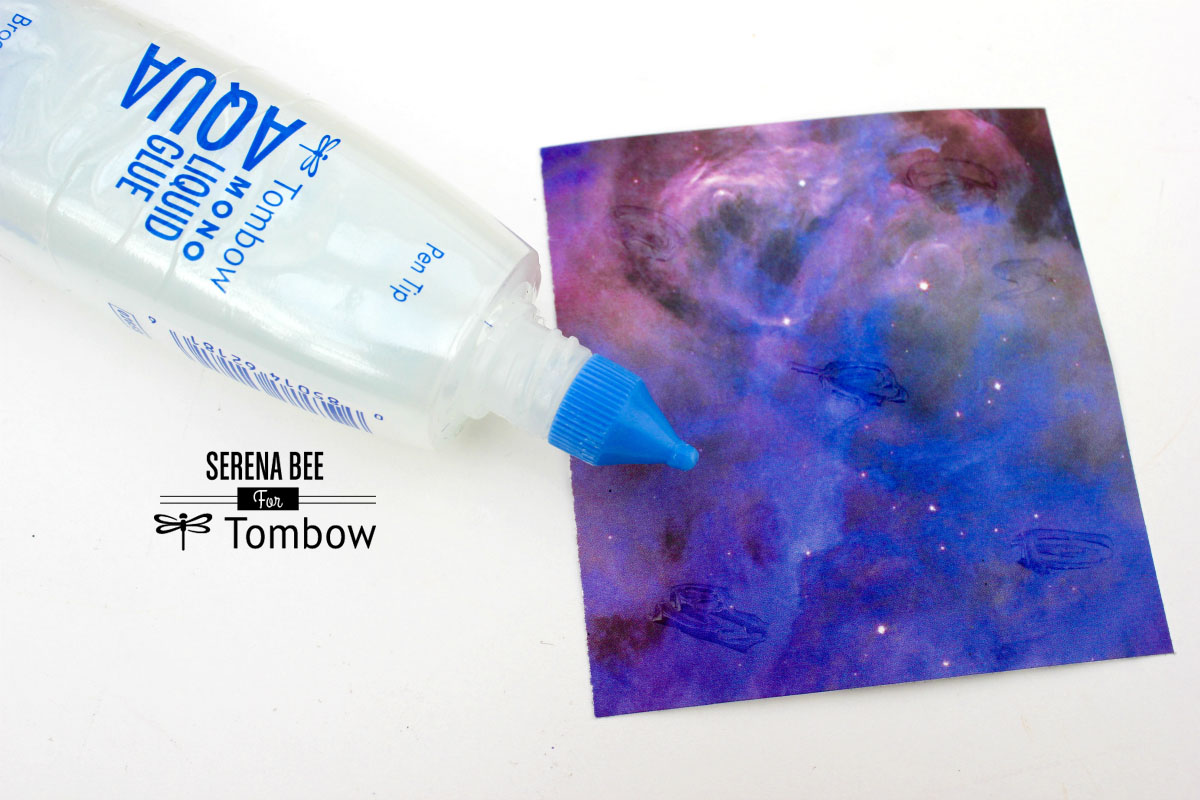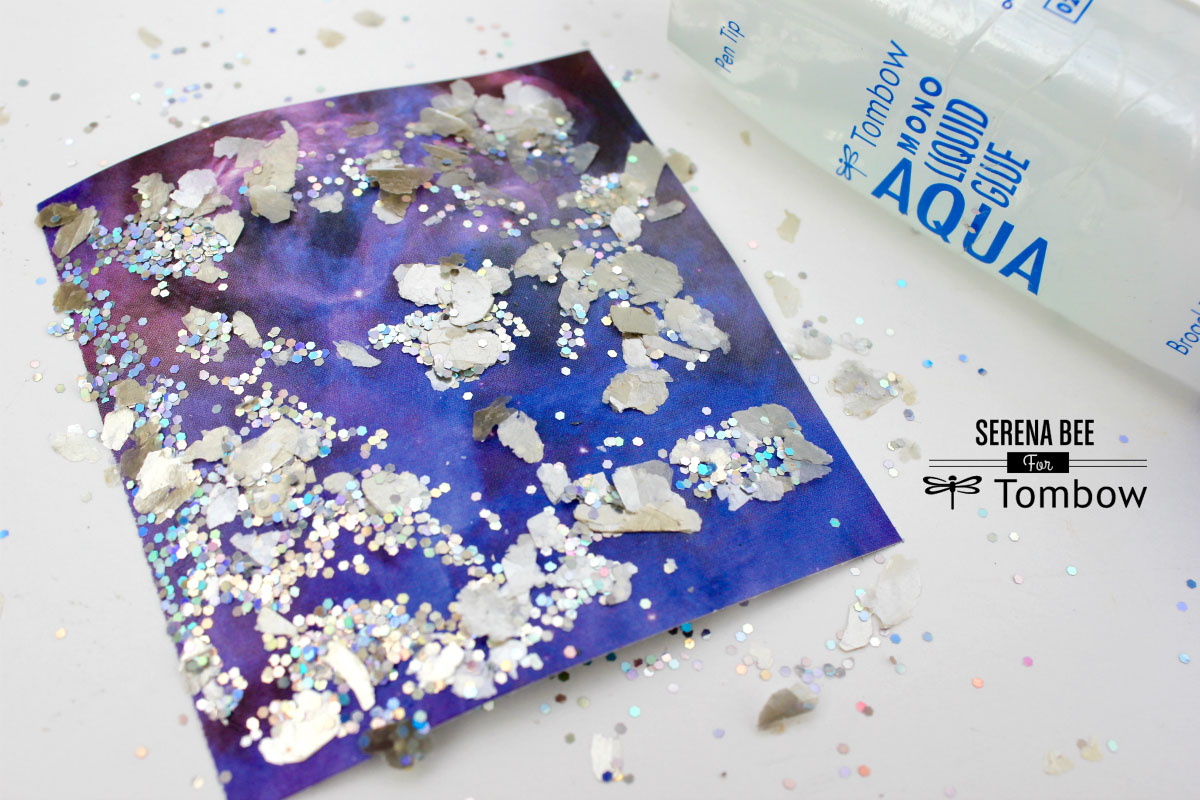 Another fun technique is using the pen tip to doodle and letter on your projects!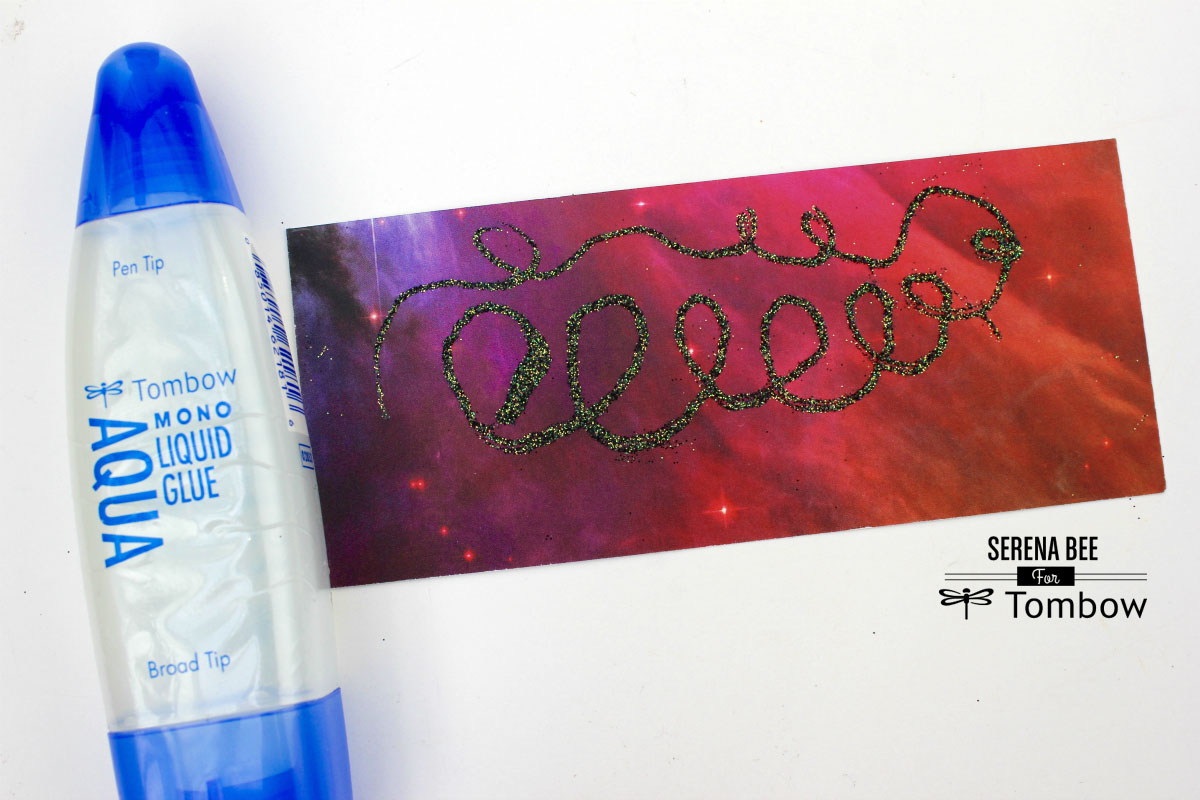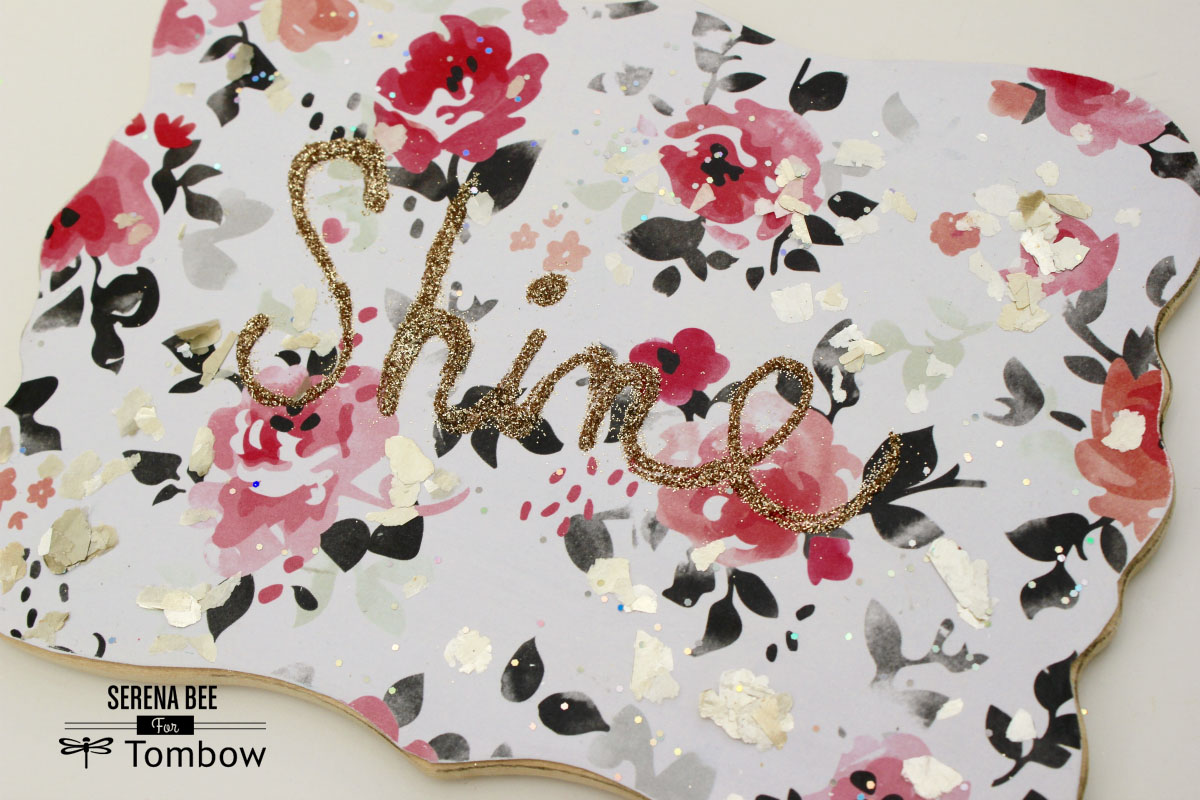 So are you in love yet?! Here is a recap photo: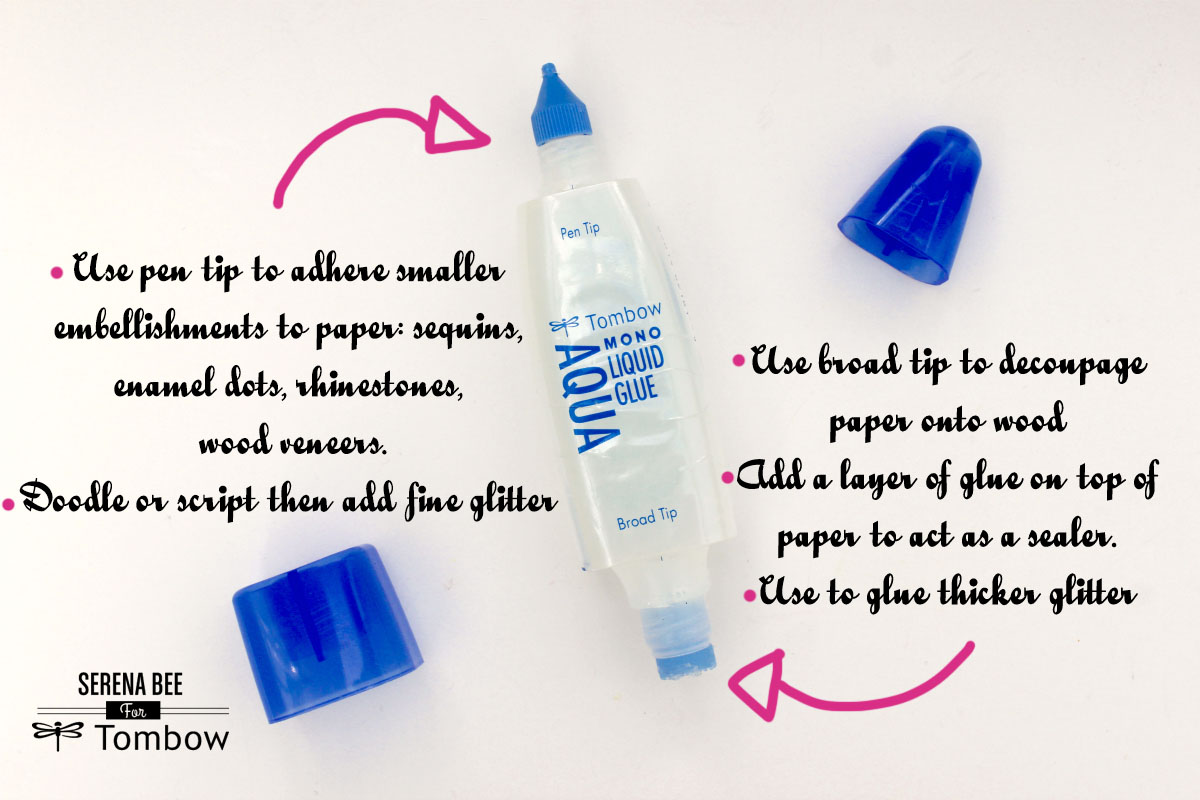 I'd love to hear your love story; do you have any tips or reasons why you love the Tombow MONO Aqua Liquid Glue that I did not mention? Or are you in love with another Tombow adhesive? Please leave a comment below 🙂
Thanks for stopping by and listening to my love story with MONO aqua,
Muah!
Serena Bee
https://www.youtube.com/serenabee
https://www.instagram.com/seresbee/