Happy Monday! This is Jennie and this week the Tombow Design Team will be sharing projects using recycled items. I made a Recycled Phone Charging Station using a shower gel bottle.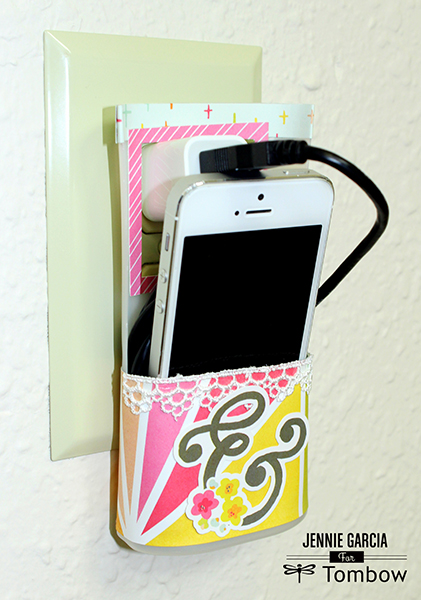 Use the Tombow Mono Drawing Pencil to draw lines where you need cut with the craft knife. The measurements will depend on the kind of bottle you have and/or your phone or item you want to charge. The lines on the front part will be lower than the back. The good thing about the bottle I used is that it had vertical lines on the sides so I knew where the front and back started.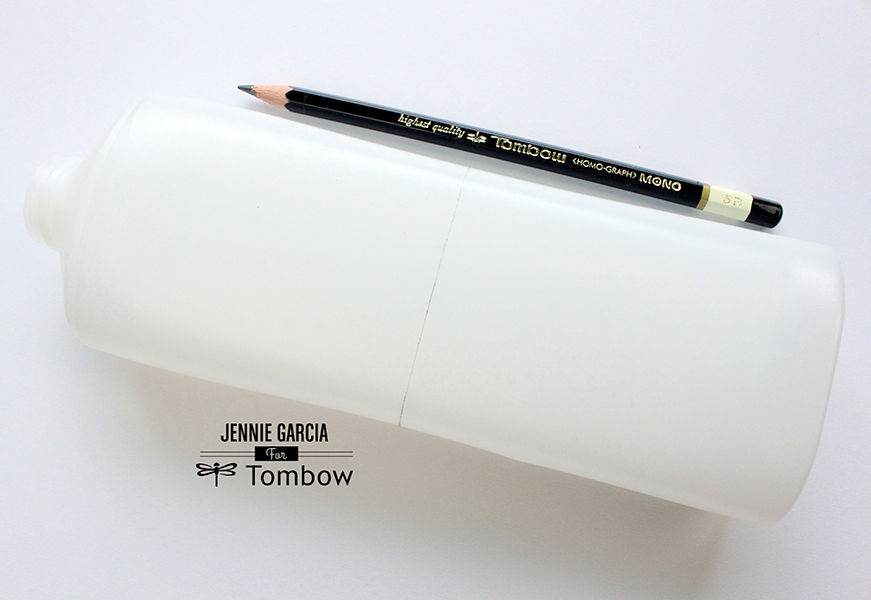 Using a scrap of paper I made a 2 3/4 square template for the charger hole. Using the template is better when you want to place right at the center. To glue it temporarily on the bottle I used the Tombow Mono Removable Adhesive. I traced a line around the square with the Mono Drawing Pencil. VERY CAREFULLY use a craft knife to cut the bottle where you drew the lines.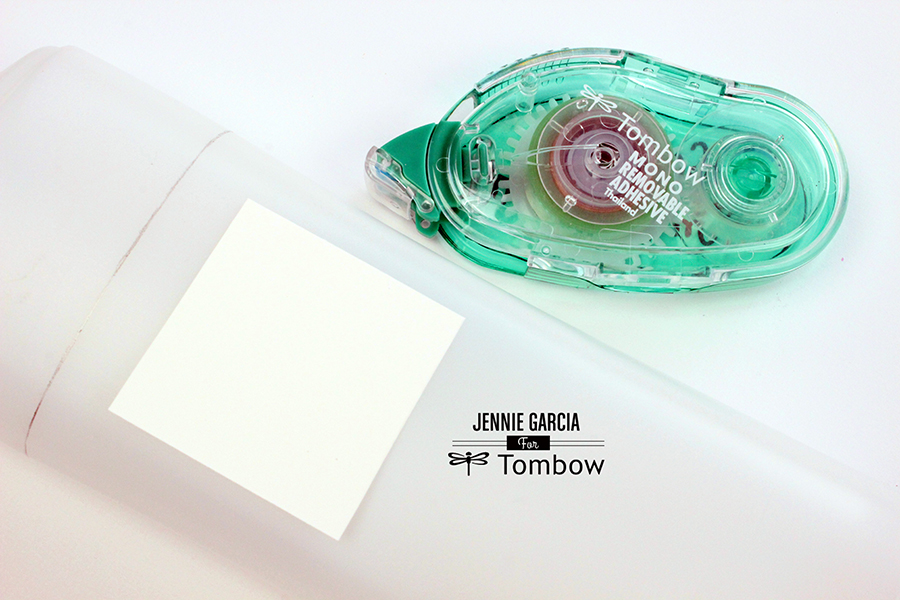 Since I can't stop embellishing things I added patterned paper, trim and a die cut. I used the Tombow Xtreme Adhesive because it's the best adhesive to use when you want to glue on plastic. I used the same square template to make the square for the phone charger but I made another around it that measures 3 1/4 x 3 1/4.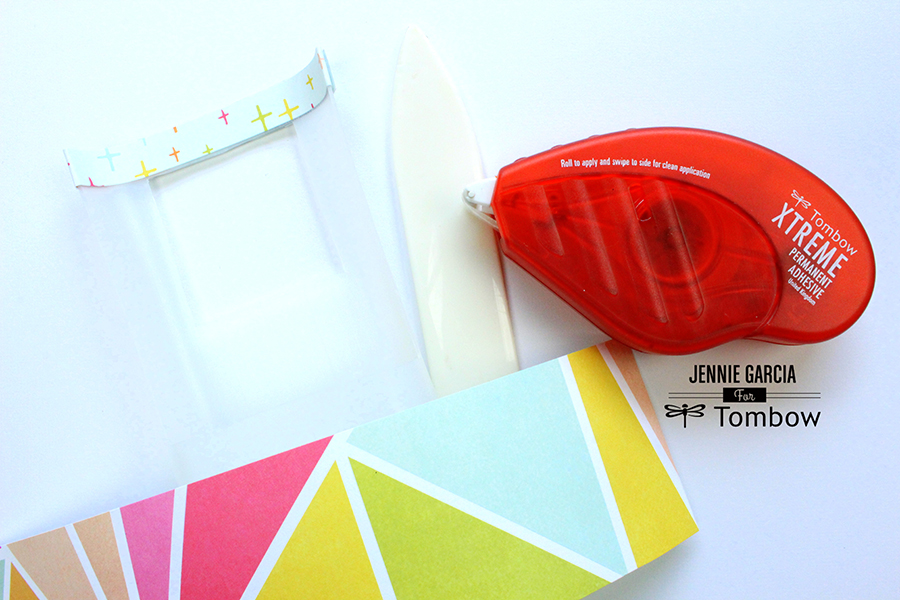 I also use this charging station for my Fitbit. You can also use this kind of project to put other items like art supplies and you could hang them on the wall in the kids' room. Another good idea is to make one of these with a hole in the bottom so you can pull out plastic bags. You can use a bigger bottle and use it for gardening items. I'm sure you can come up with many ideas!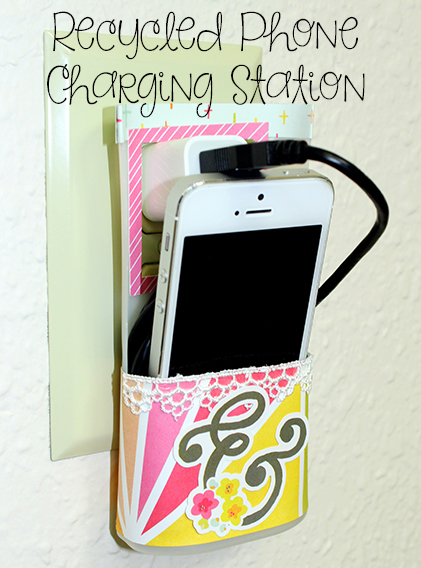 I hope you enjoyed this quick and green DIY. If you make your own recycled phone charging station share it with us on social media by tagging @tombowusa or me @jenniegarcian.
Come back tomorrow for Beth's green project!