Let's create this DIY Jewelry Organizer featuring Felicity Jane along with Tombow USA adhesive products. The September Felicity Jane kit has so many great embellishments. Beautiful double-sided paper.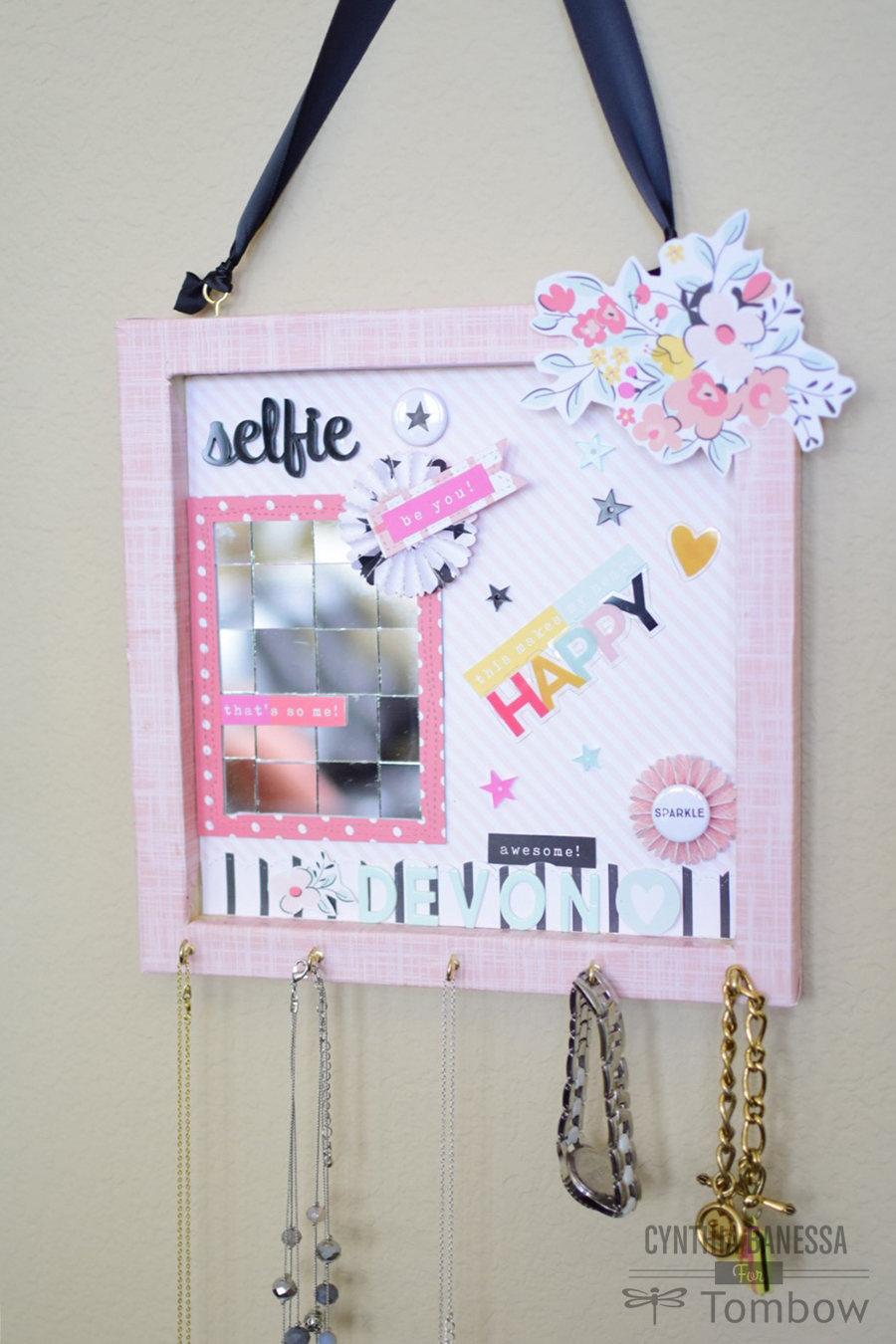 The embellishments in the kit include:
 4×6 stamp set [packaged in a clear plastic stamp pocket for convenient storage]
 chipboard alphabet
 acrylic shapes
 printed acetate shapes
 6 x 12 cut apart sheet [on sticker stock]
 star sequins
 spool of white pom trim
So many embellishments to craft!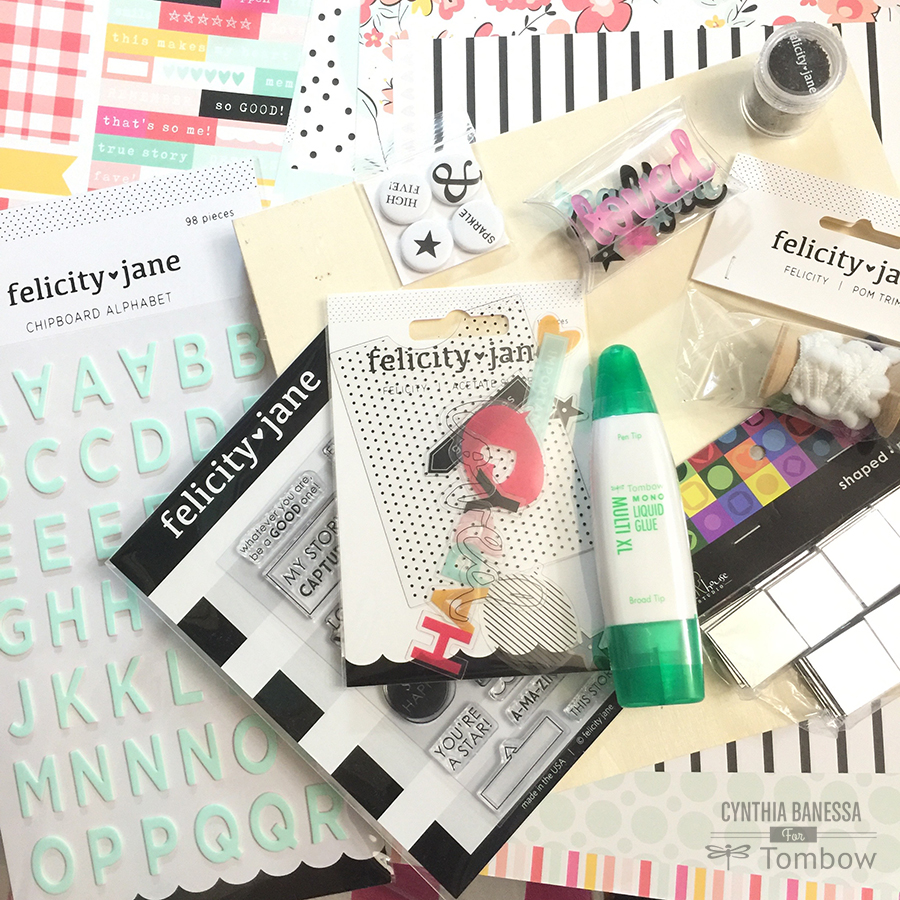 Preparing Wood for DIY Jewelry Organizer
I overlayed the frame with craft paper and glued it on using Tombow Mono Multi XL Liquid Glue; The Multi XL is the same as the Tombow Mono Liquid Glue, but it's twice as much. The larger size is perfect for this project; it's cost effective, and I will be using quite a bit!
I used a paintbrush to paint the Multi XL glue around and inside the wood frame. Next, I applied the Felicity Jane craft paper.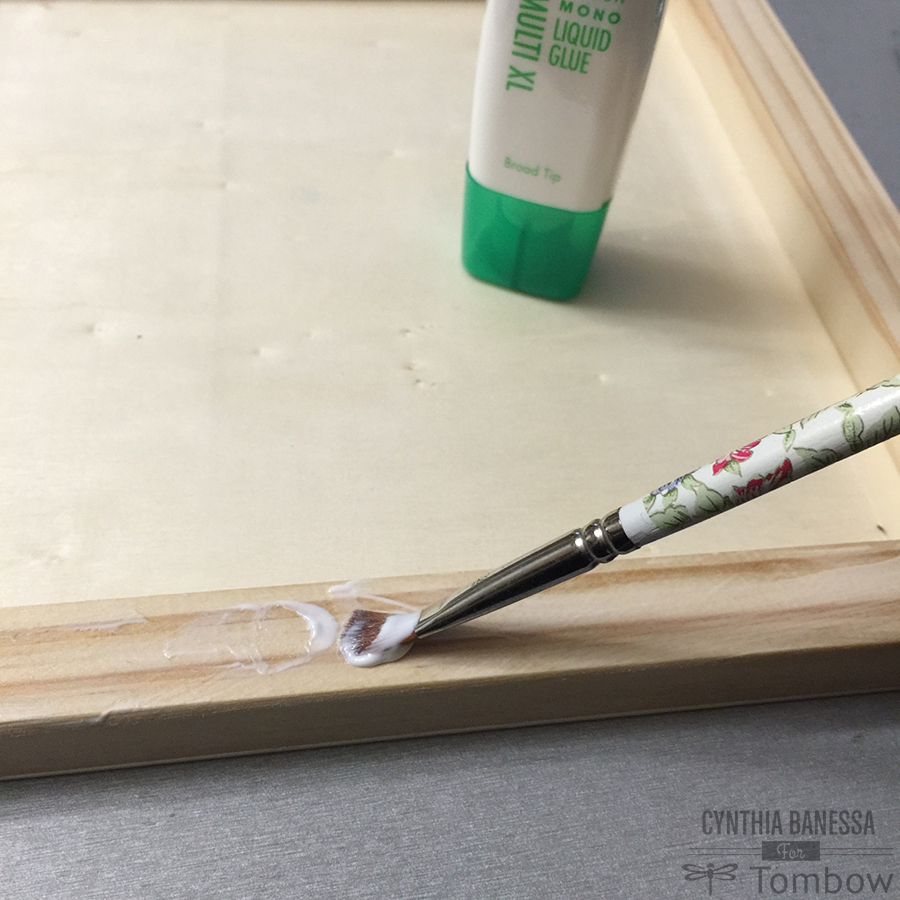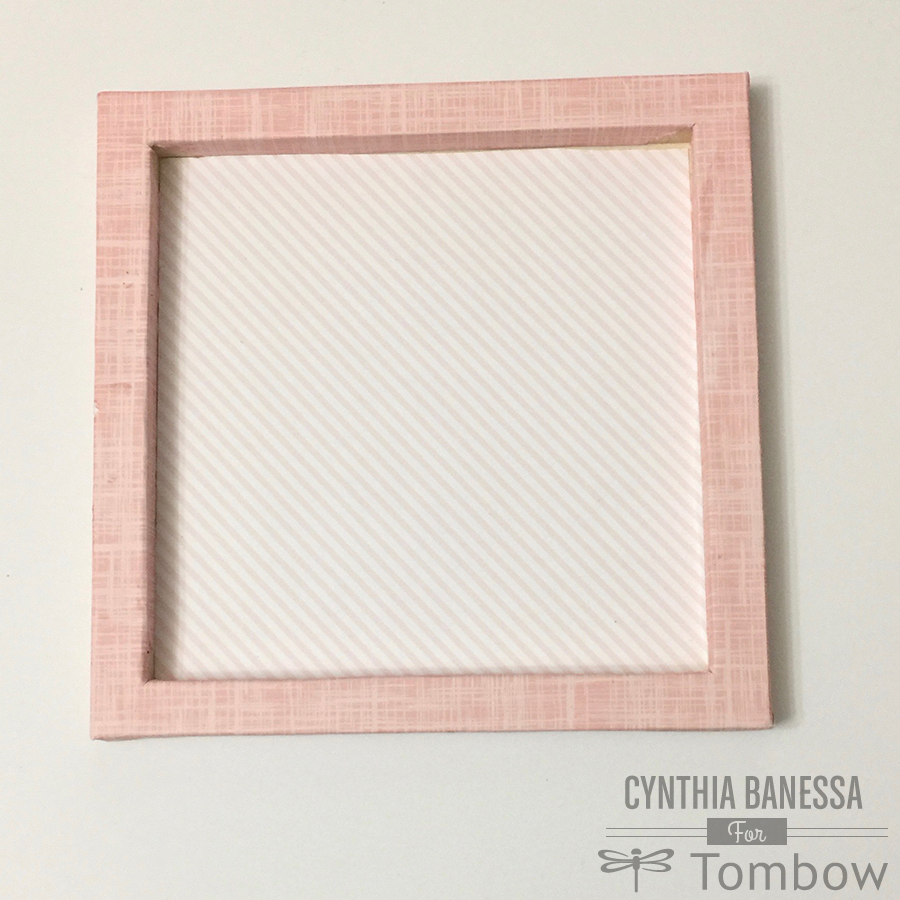 Decorating the DIY Jewelry Organizer featuring Felicity Jane
I applied mirrors that I had and used the embellishments in the Felicity Jane Kit to decorate the Jewelry Organizer. I screwed hooks into the wood to hang the jewelry and added the black ribbon from the fabulous packaging that the kit was mailed in for the hanger.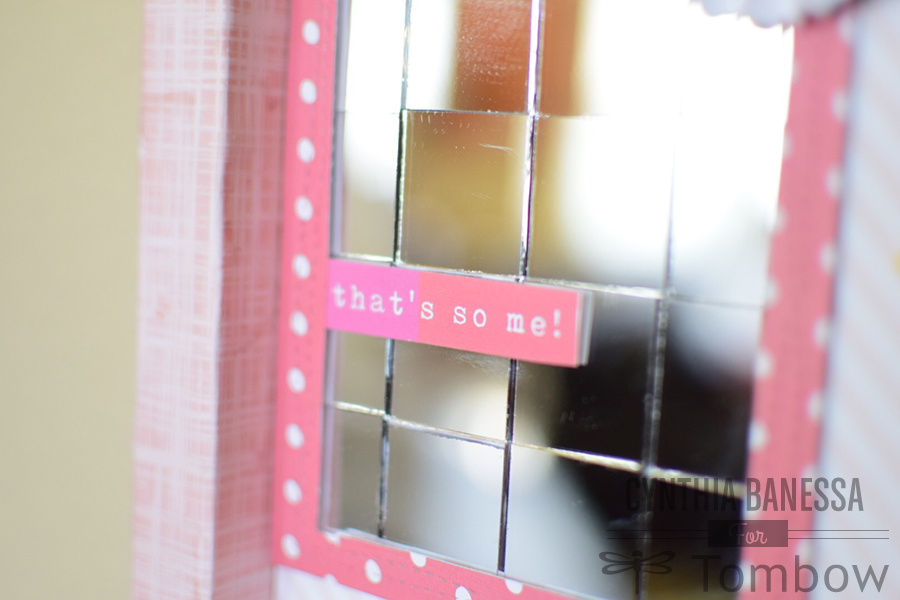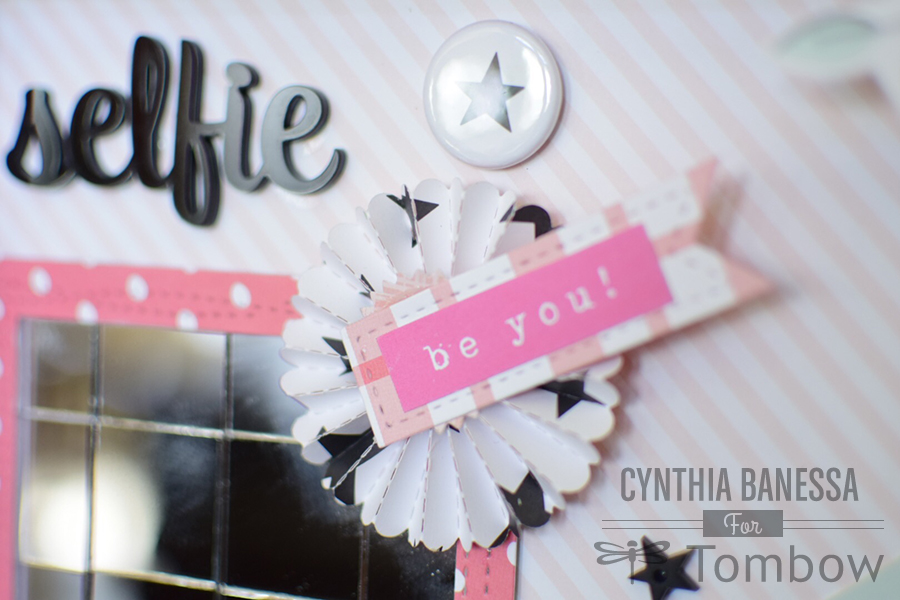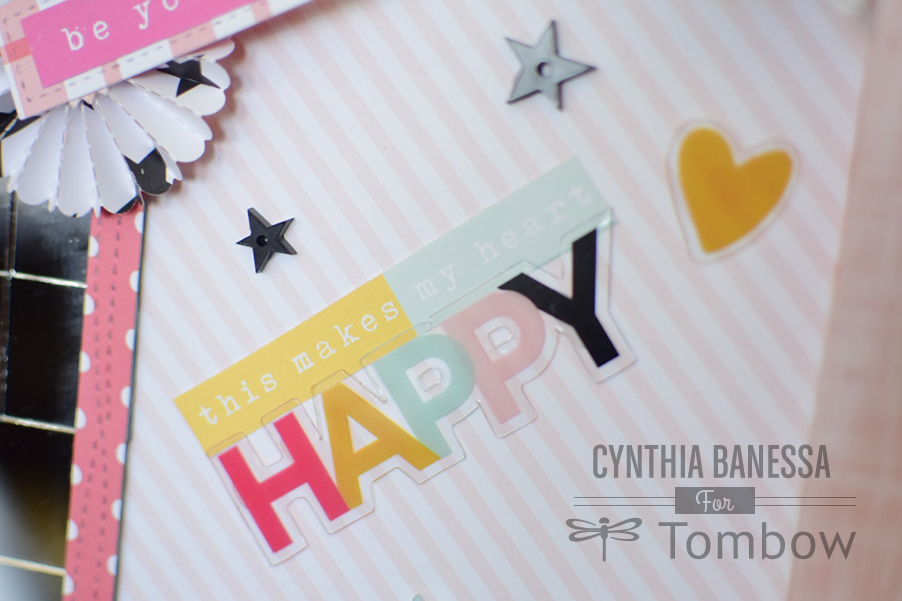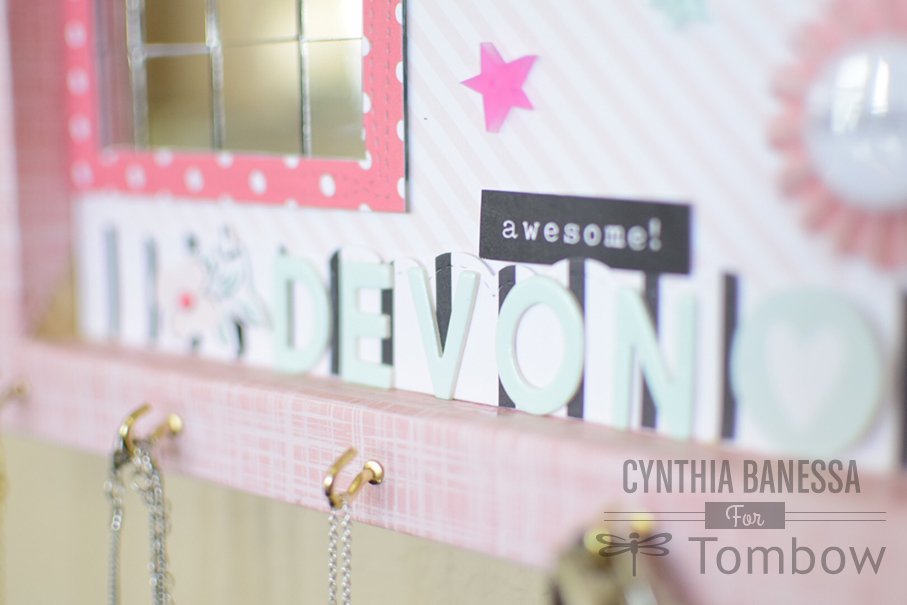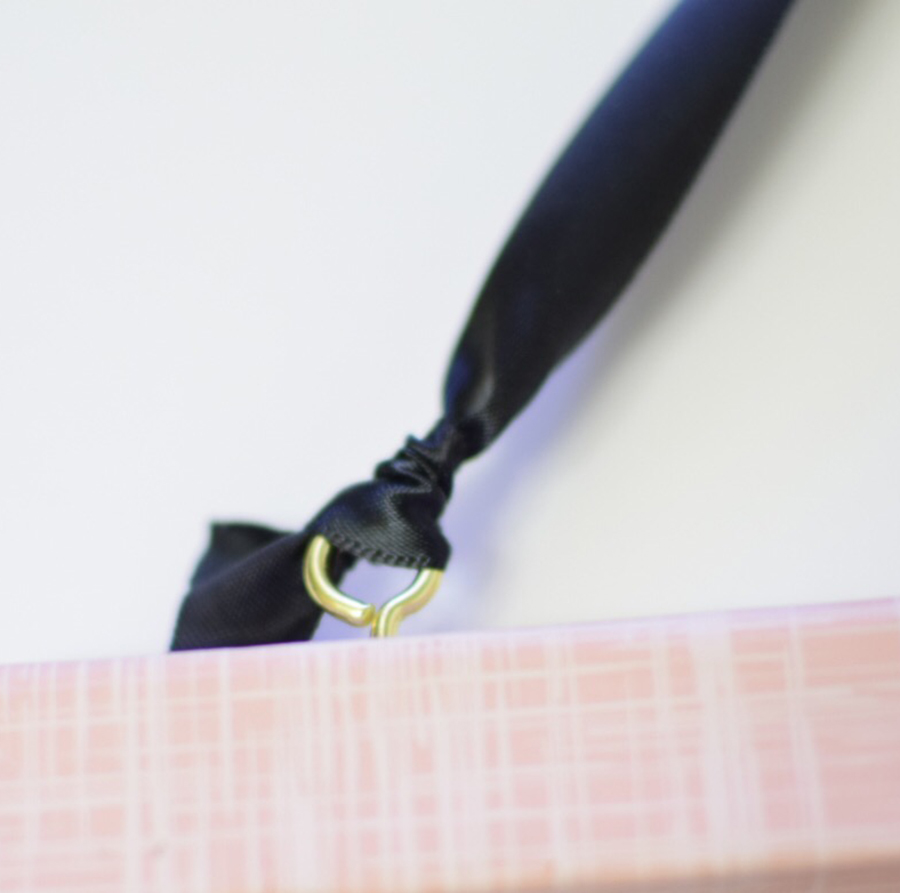 Go to Felicity Jane Blog to see all the amazing projects! Make sure you check back on Monday, October 3,  for a chance to win some of the products I used to make this craft! I would love to see you on Instagram!