Happy Tuesday! Beth here and all this week the Design Team Members will be using products designed by Team Member Serena Bee. She has a new company called Paper Cakes and she designed two gorgeous Halloween Lines. I created this Paper Cakes Halloween Quilt with October Nights collection. You can use the code tombow10 to receive 10% off these digital downloads through Sunday October 30th.
Now, on to my project!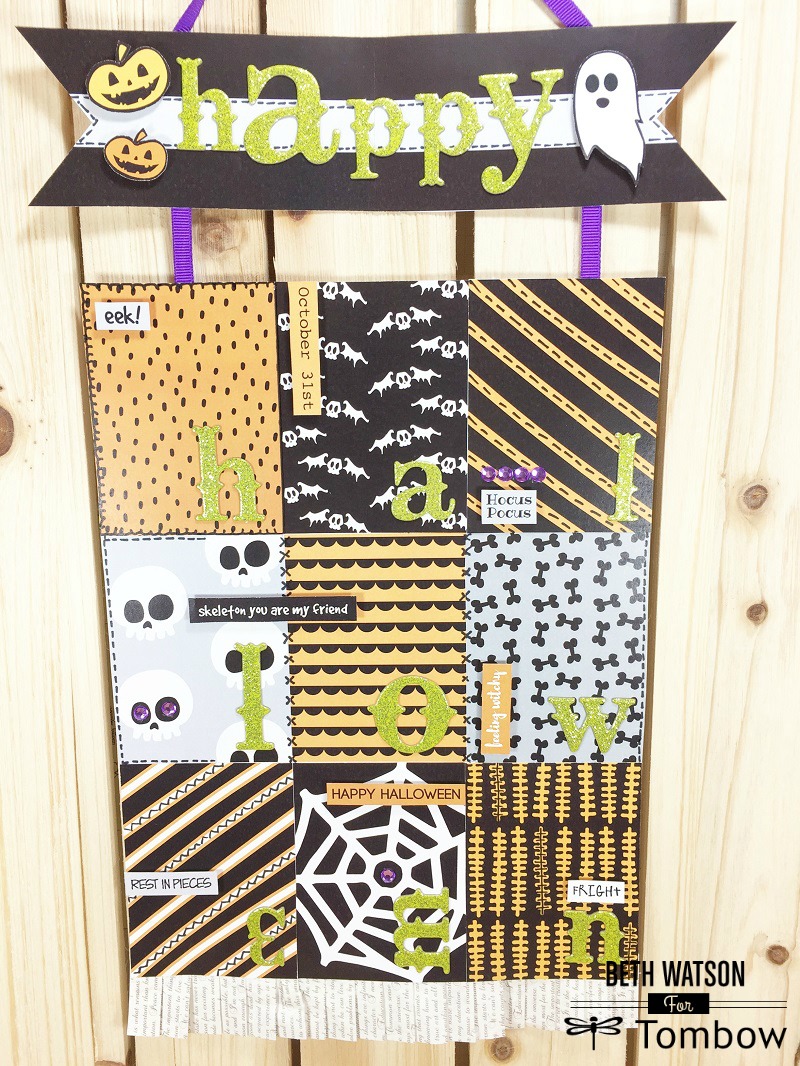 Step One:
I printed all of the pages from the October Nights line on 65 lb. cardstock, using a laser printer.  Cut nine of the 3×4 Cards October Nights collection, it's easy because everything is already coordinated. Leave rough edges on certain cards, as pictured below, so they can be attached.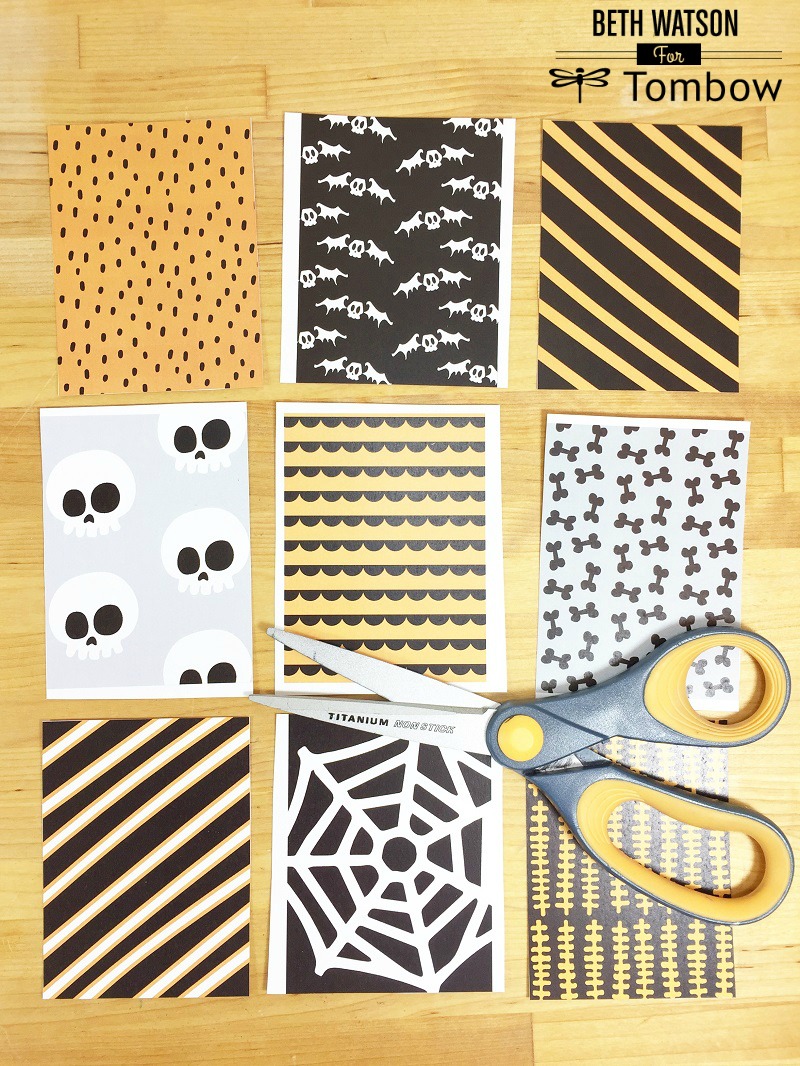 Step Two:
Attach all nine 3×4 cards with Tombow MONO Adhesive + Permanent.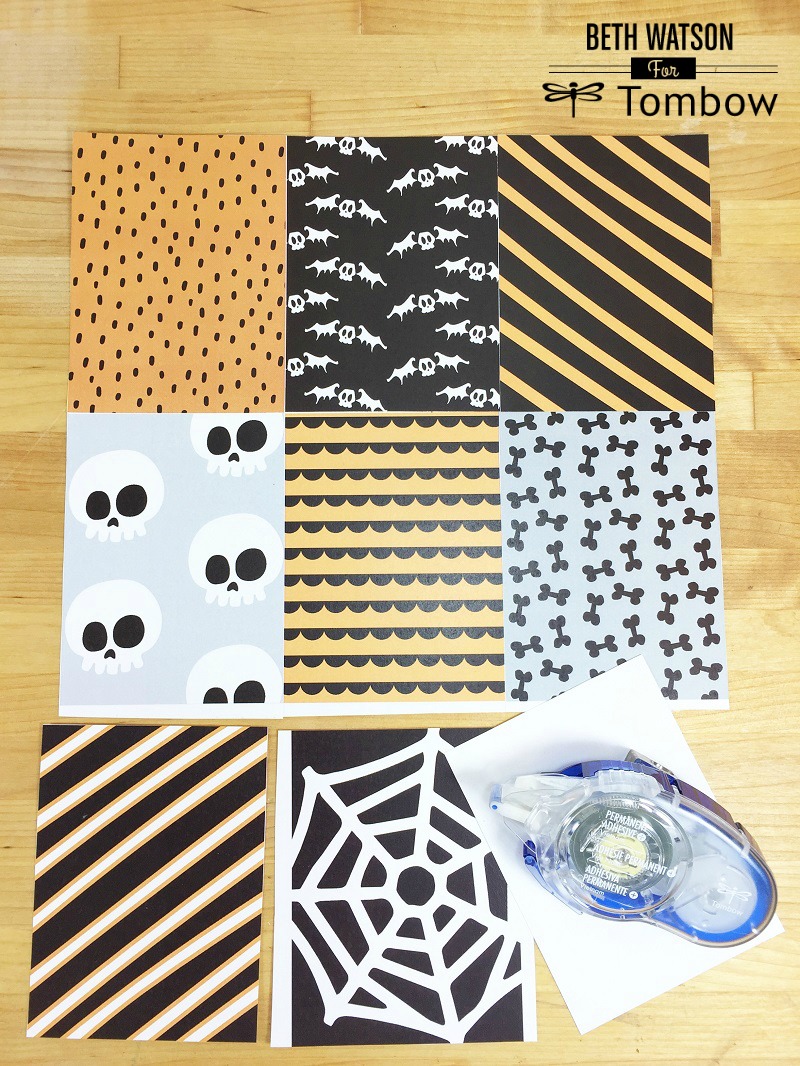 Step Three:
Cut two 4×6 cards, attach with Tombow MONO Adhesive + Permanent and fishtail cut both ends.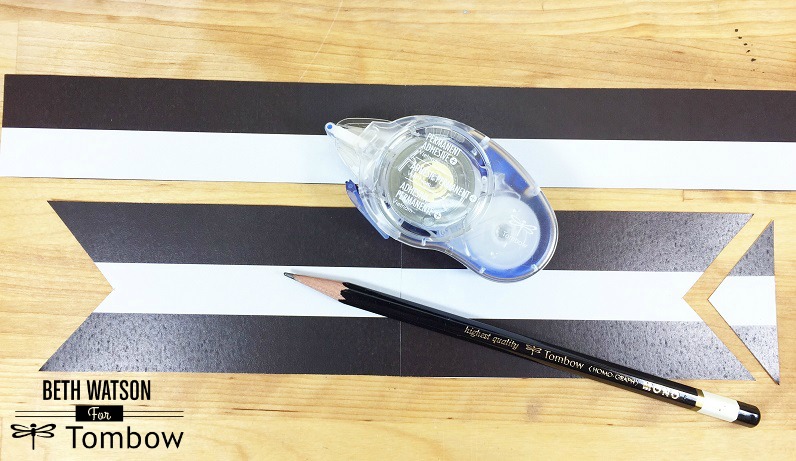 Step Four:
Apply green glitter letters HAPPY to the banner and HALLOWEEN, one to each of the nine 3×4 card blocks.  Apply ruffled paper trim to bottom of quilt with Tombow MONO Adhesive + Permanent.  I ran out of the letter "e" so I used a number 3 and a lowercase "m" to finish the word HALLOWEEN.  I love challenging myself to use what I have and be creative!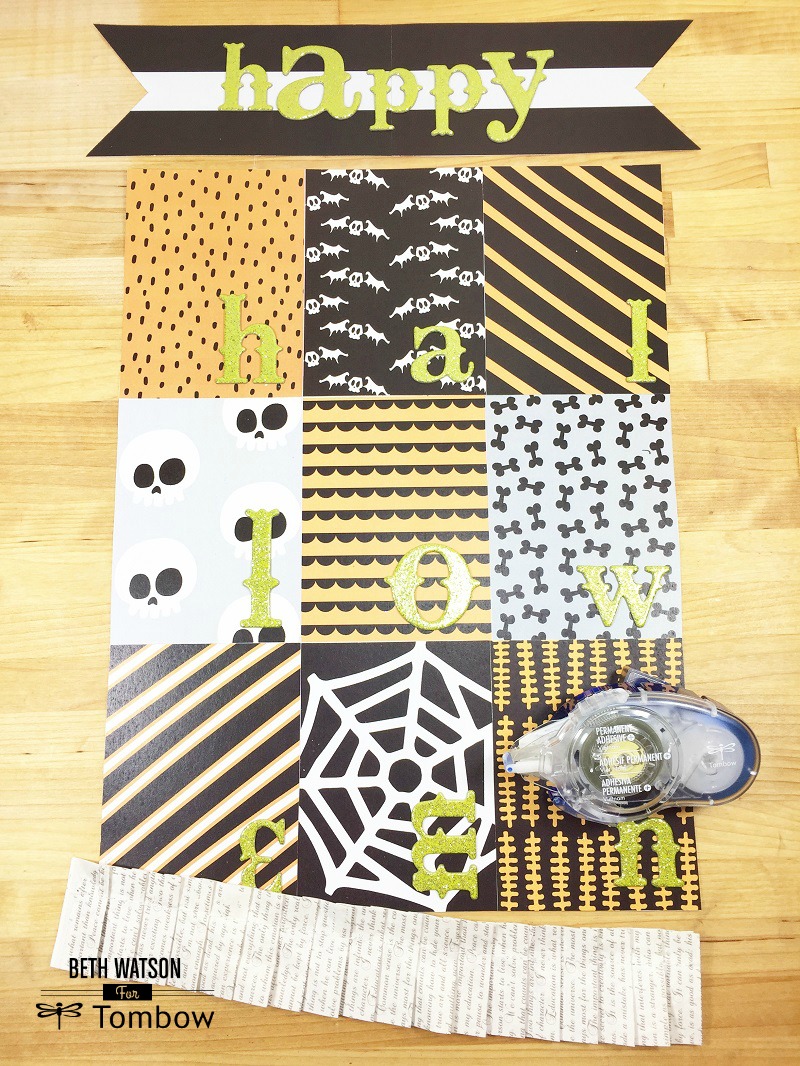 Step Five:
Draw on "stitches" with Tombow MONO Twin Permanent Marker.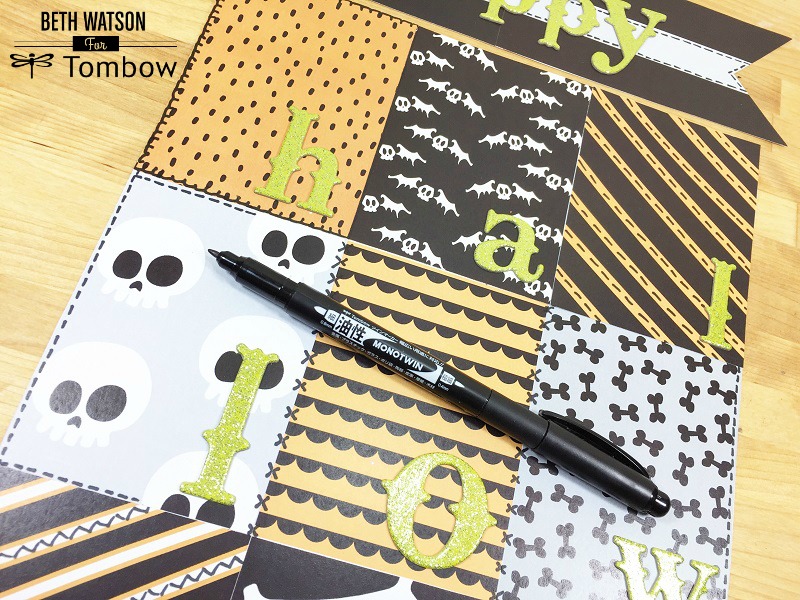 Step Six:
Cut words and icons from the October Nights collection Stickers and apply to quilt with Tombow Foam Tape.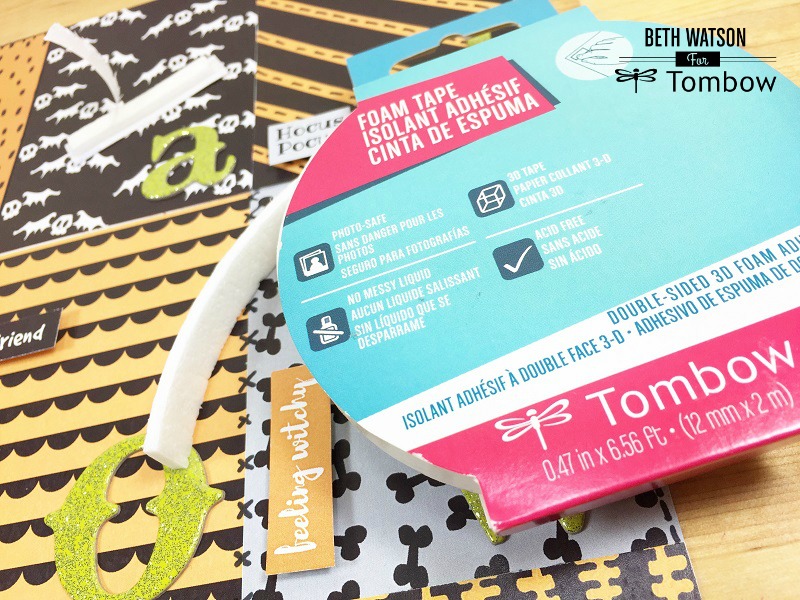 Step Seven:
Attach banner to quilt with purple ribbon secured to back with Tombow MONO Adhesive + Permanent.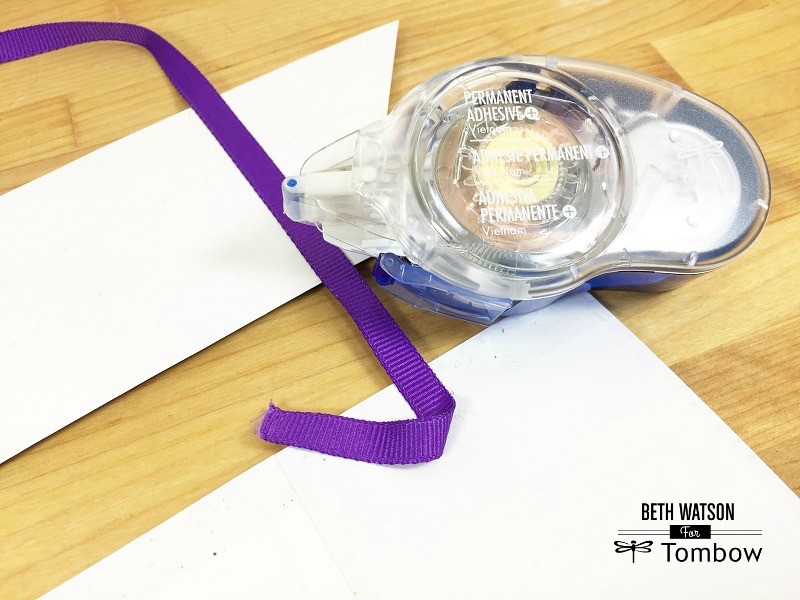 Step Eight:
Finish with purple rhinestones.