October Memories Album by Serena Bee
Hello, Serena here and today I want to share some pages from my October memories album. This week the lovely design team ladies are making projects with my new Halloween collections Spooky Pastel and October Nights for my online shop Papercakes!
Papercakes By Serena Bee is my online shop for printable paper goods such as journaling cards, stickers, elements, and scrapbook paper. As well as photopolymer stamps and accessories like washi tape and more! By providing my designs and collections as digital printable files you can purchase and start playing with the collections instantly no matter where you live in the world and you don't have to wait or pay for shipping!
And this week enjoy 10% off all digital collections in the shop with code "tombow10".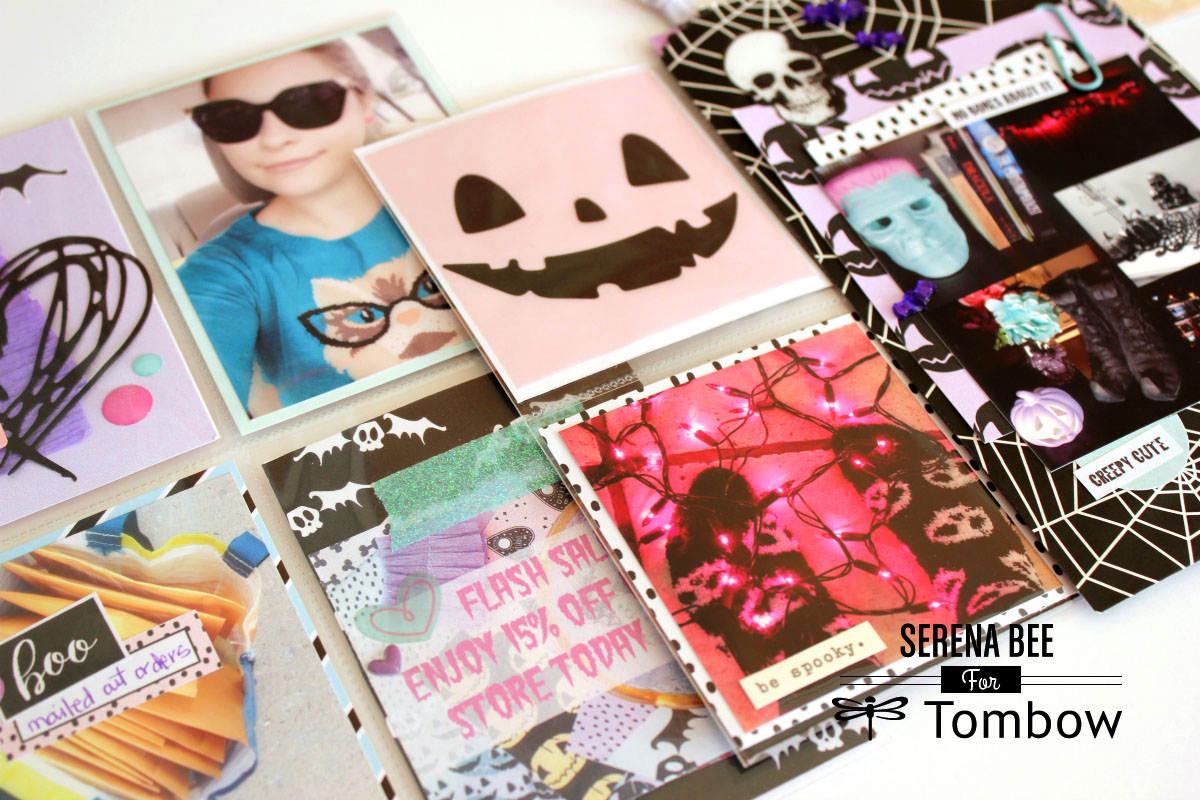 Adhesives
My favorite adhesives to use on mini albums are:
Tombow Mono Multi XL Liquid Glue for paper, rhinestones, sequins acetate, and intricate die cuts
Tombow Mono Adhesive + Permanent for layering papers and cards together
Tombow Xtreme Adhesive for adhering photos and paper to glitter paper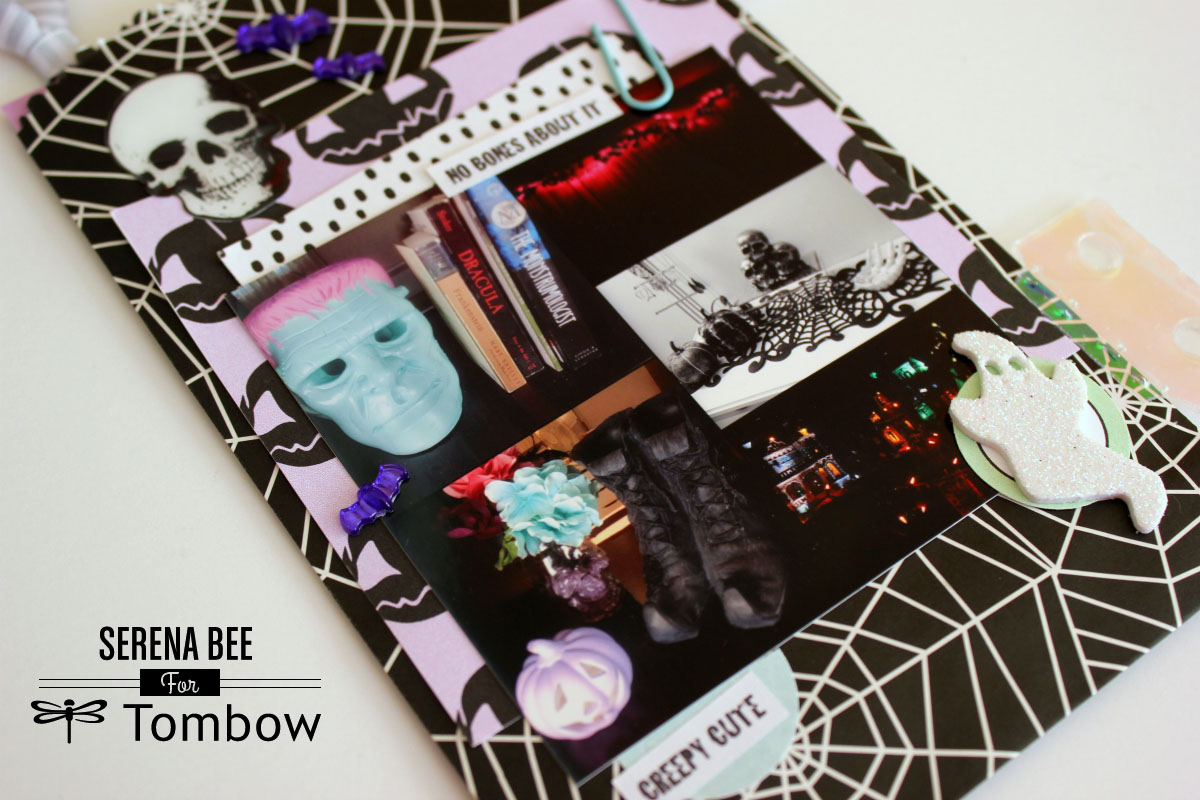 This month was filled with designing new products for Papercakes! My 3 new collections will be coming in late November. early December and I can't wait to share them with you! Sign up to my newsletter on my shop to be the first to know when they are available!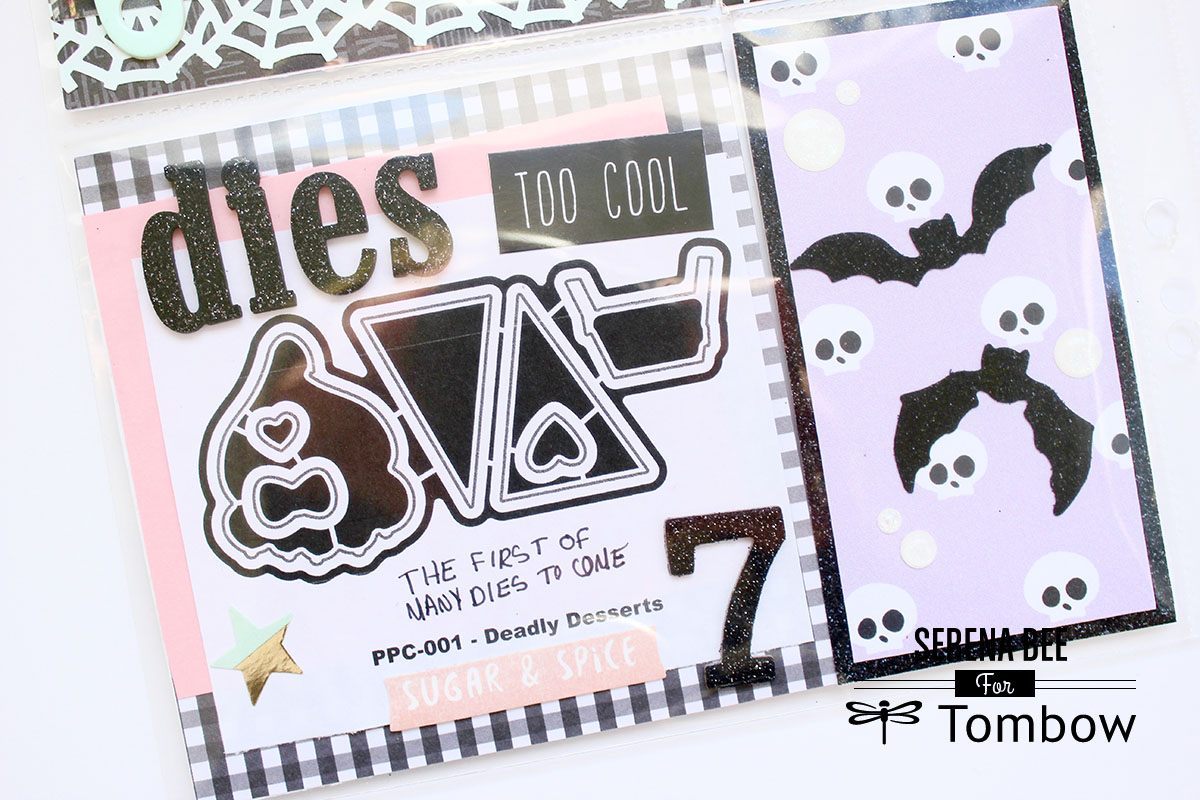 I love printing my cards on vellum! You can even print them on sticker paper, acetate, colored cardstock and shimmer paper for fun different effects!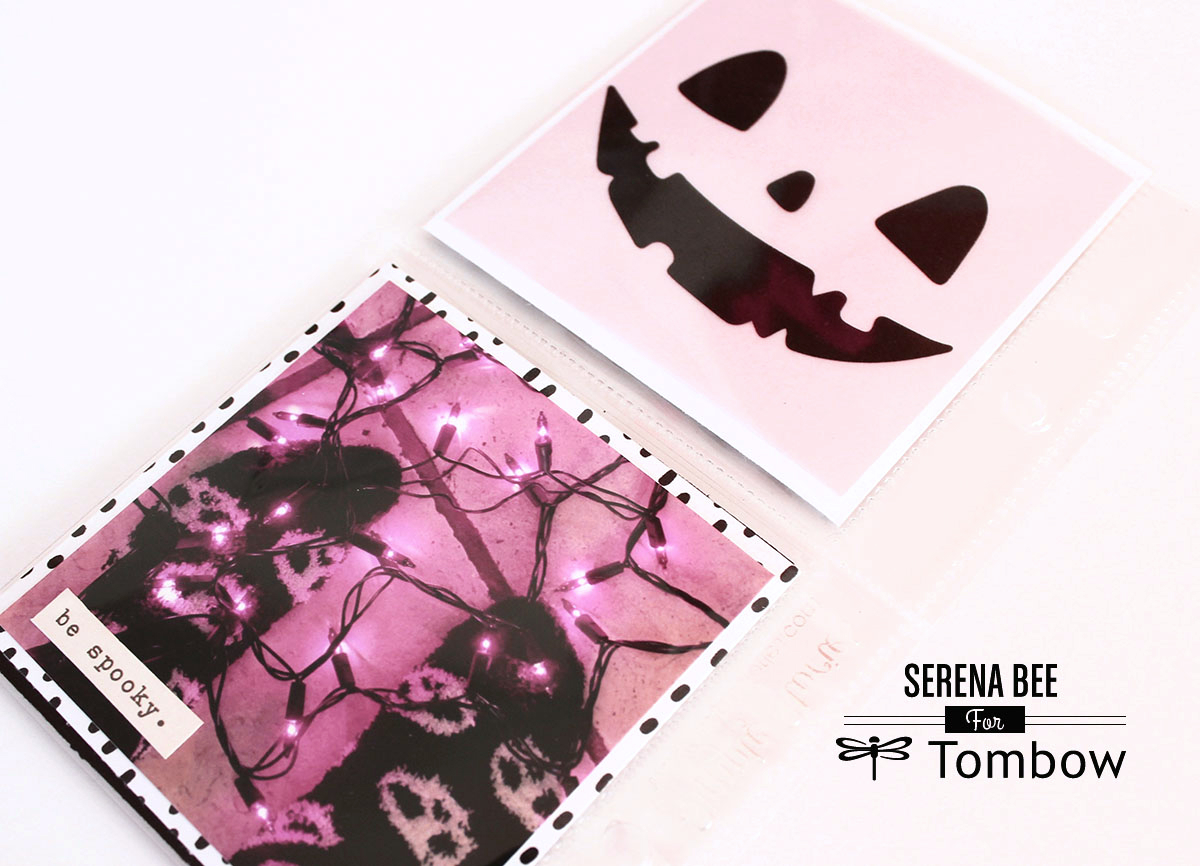 For a closer look at the pages and more, watch the tutorial below!
Don't forget to check out the Papercakes Instagram, Facebook page, and blog! And sign up to the newsletter to be the first to know when my holiday collections are released!
Thanks for stopping  by!
Stay Spooky and Happy Halloweeeeeen!!!