Hey Everyone! This is Jennie and love is in the air – or at least all over my desk while I made this little Valentine's Day Mail Art project!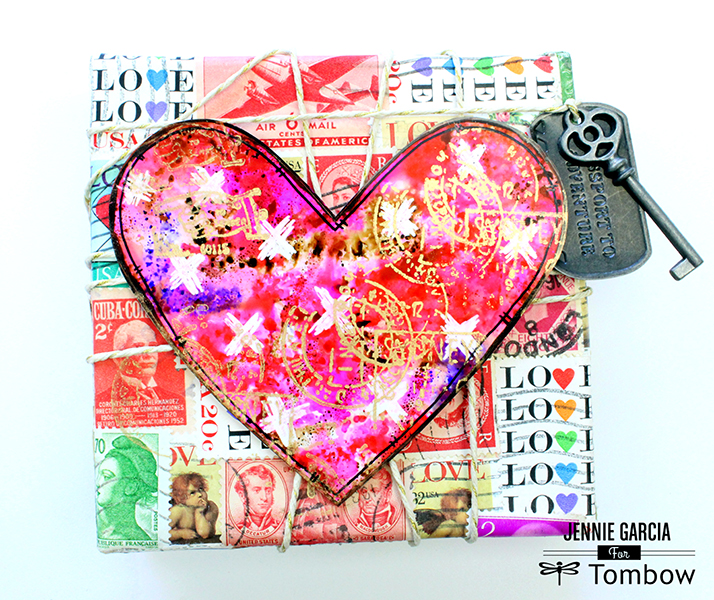 I have a bunch of these canceled stamps that I got from the National Postal Museum and from friends. You can also find them on Etsy. The Tombow MONO Aqua Liquid Glue works great as a decoupage glue and sealer. My plan was to glue the stamps with the Tombow MONO Multi XL Liquid Glue and seal them with the MONO Aqua Liquid Glue. I liked the texture of the stamps so I didn't used a sealer over them.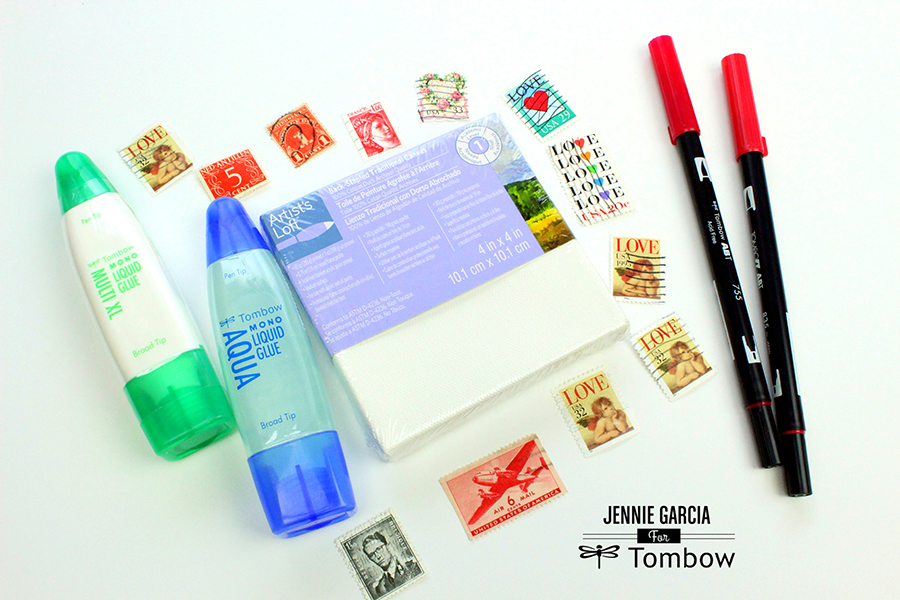 I used the broad tip of the MONO Multi XL to apply the glue on the back. That way I make sure that I have enough glue covering the stamp and I don't ruin my brushes.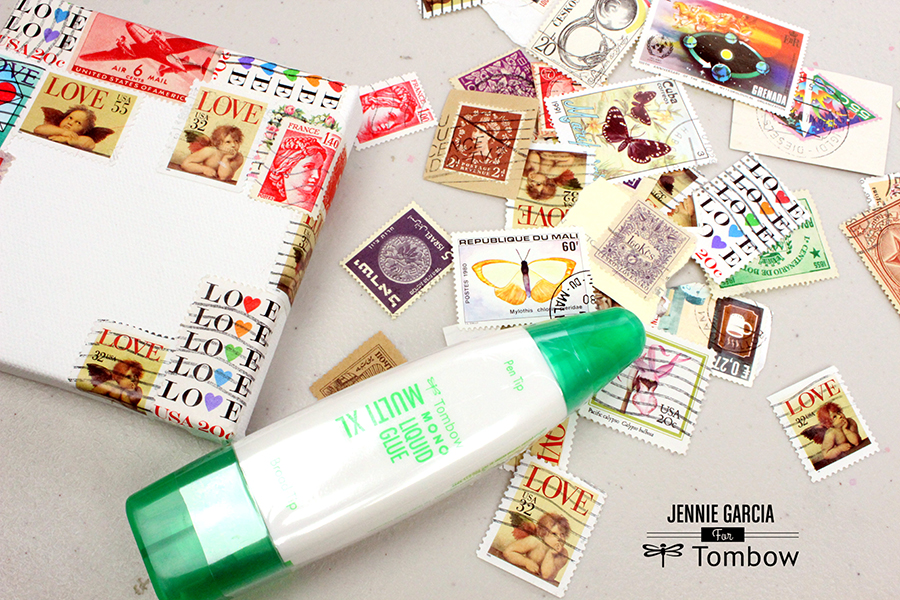 The stamps that I used the most in this 4×4 canvas were the LOVE with color hearts and the LOVE cherubs. I tried to used them in the whole canvas alternating them with other stamps. This is a chunky canvas so I also covered the sides.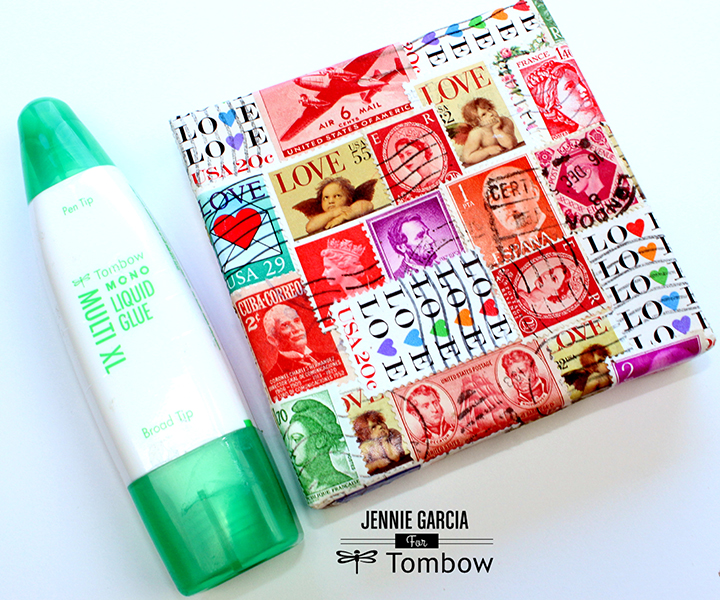 You can't see it in this photo but I made some doodles on photo paper using the Tombow Mono Glue Pen. On the Tombow Blending Palette, I scribbled using Tombow Dual Brush Pens with similar colors to the ones on the stamps. I used the Tombow Spray Mister, which comes in the Tombow Blending Kit, to add water drops to the Blending Palette.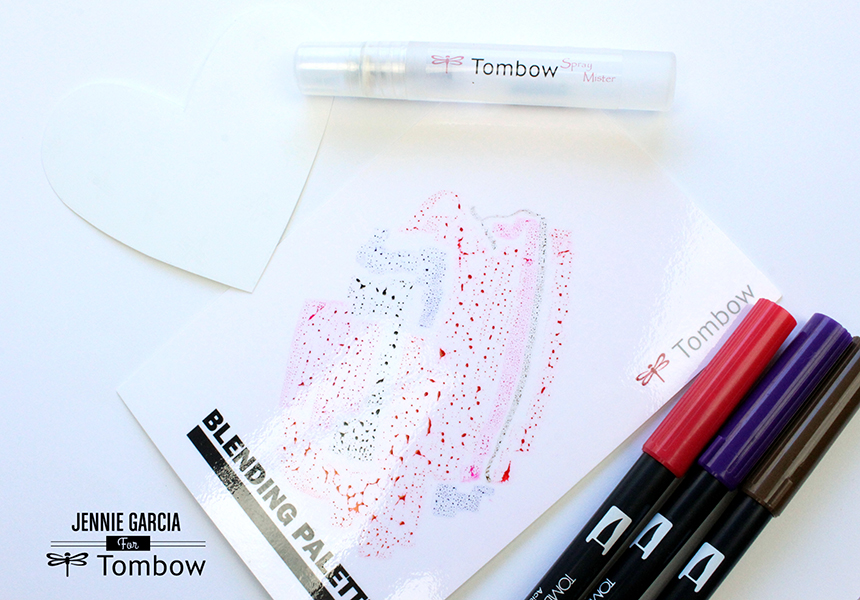 Place the photo paper on the Blending Palette and voilá! Now you can see the scratchy doodle crosses I made on the heart. You can add colors as many times as you want.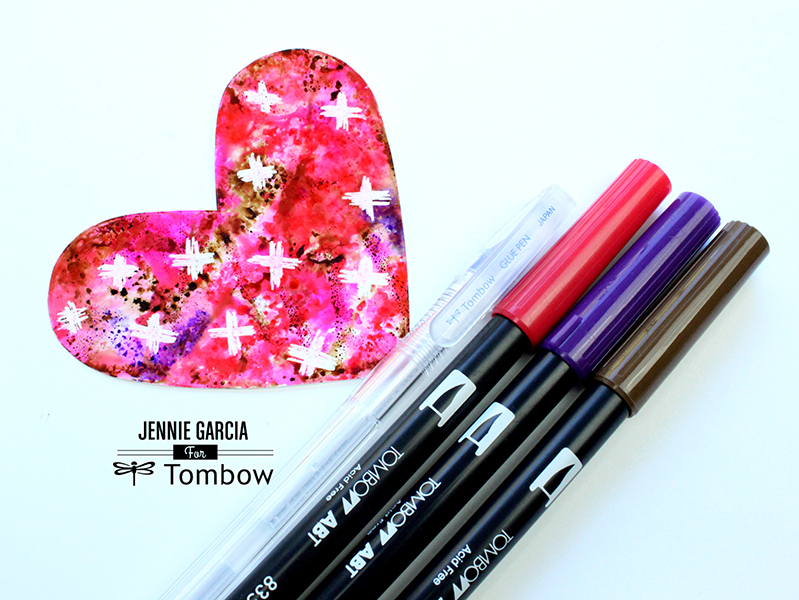 I stamped on the heart with gold ink and outlined the heart with a brown Dual Brush Pen. Using the  Tombow MONO Twin Permanent Marker I doodled around the heart. I wrapped twine around the canvas and tied a key and a metal tag.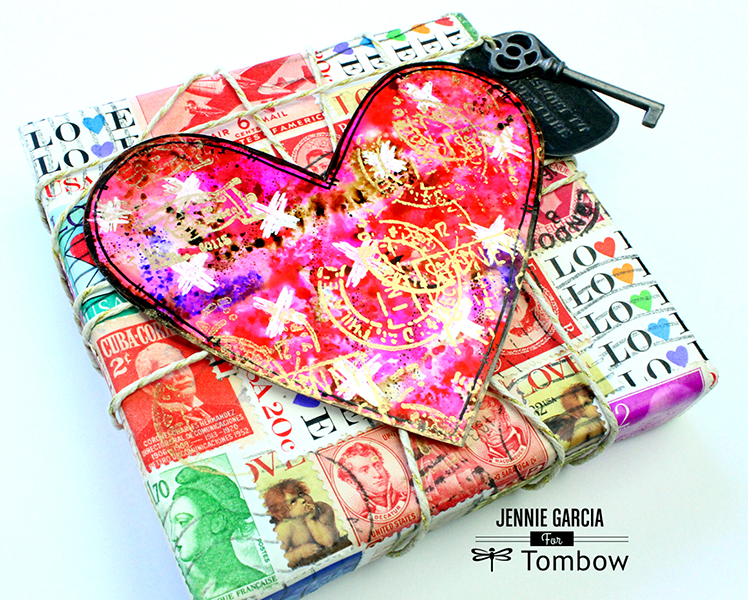 To glue the heart and keep the metal items in their place I used the Tombow  Xtreme Mounting Putty. You can also use the mounting putty to put this canvas on your wall.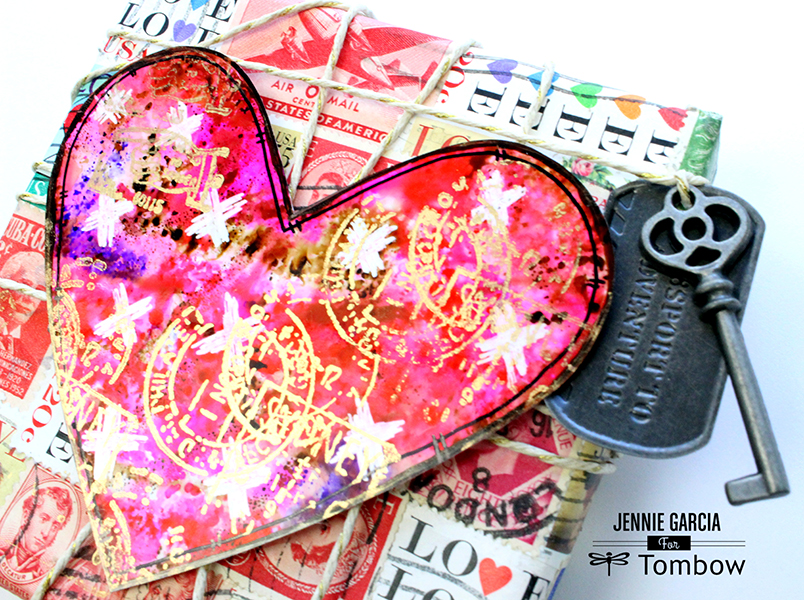 I hope you enjoyed this Valentine's Day Mail Art project! Do you think you will give it a try?