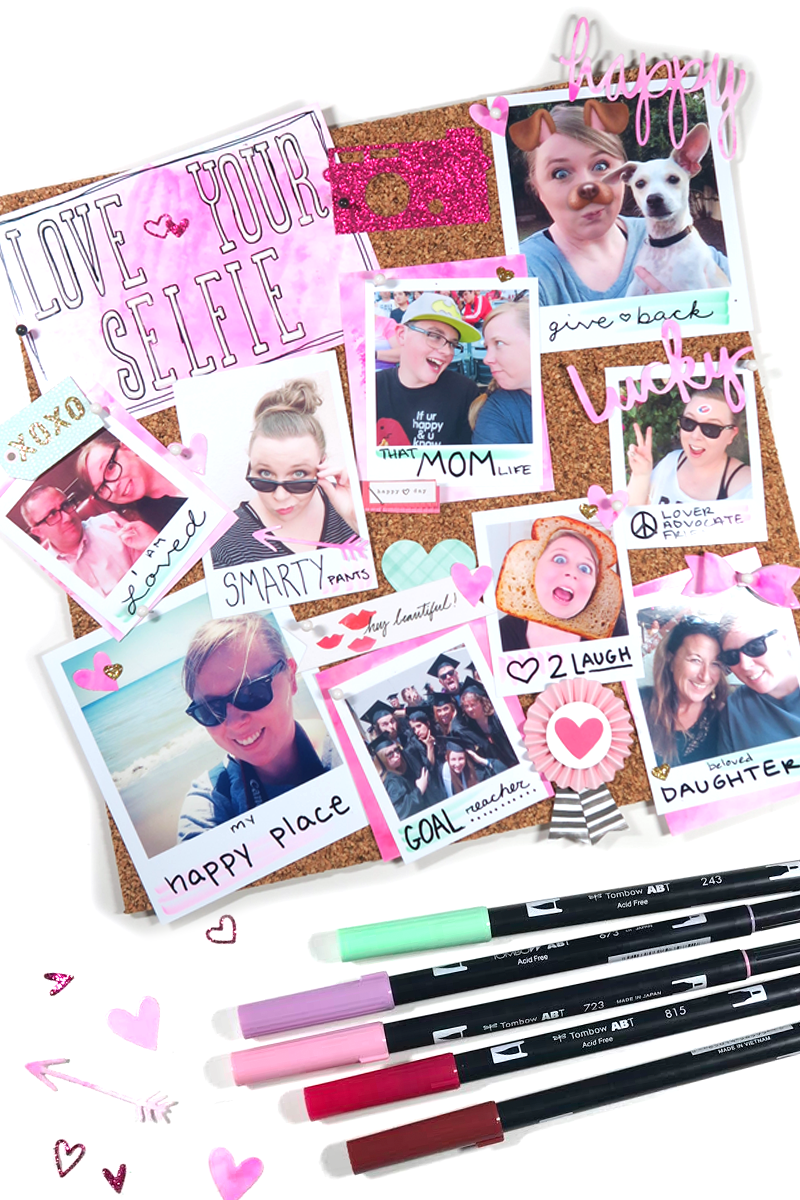 Hi friends! Dani here and today I'm sharing a fun mixed media project with you! In honor of Valentine's Day, I created a Love Your Selfie vision board because the most important person you can love is YOURSELF. Sometimes when I'm having a bad day or feeling down, it helps to remember the reasons why I love the person I am. This cute vision board is perfect to remind myself that I'm awesome and can do amazing things. I've included a process video tutorial below for you to follow along with!
SUPPLIES:
Tombow Dual Brush Pens (723, 815, 837, 673, 243)
4×6 photo paper
Mat to protect your workspace
Alphabet stickers
Push pins
Cork board
Scissors
OPTIONAL:
For this project, I used the pink Dual Brush Pens, Blending Palette, and Spray Bottle to create a multi-layered effect on the blank photo papers. Once the blended papers were dry, I mounted a few of my photos onto them to add fun pops of color. I also used the mint and purple Dual Brush Pens to add accents directly on the white portions of my photos. I love color, y'all!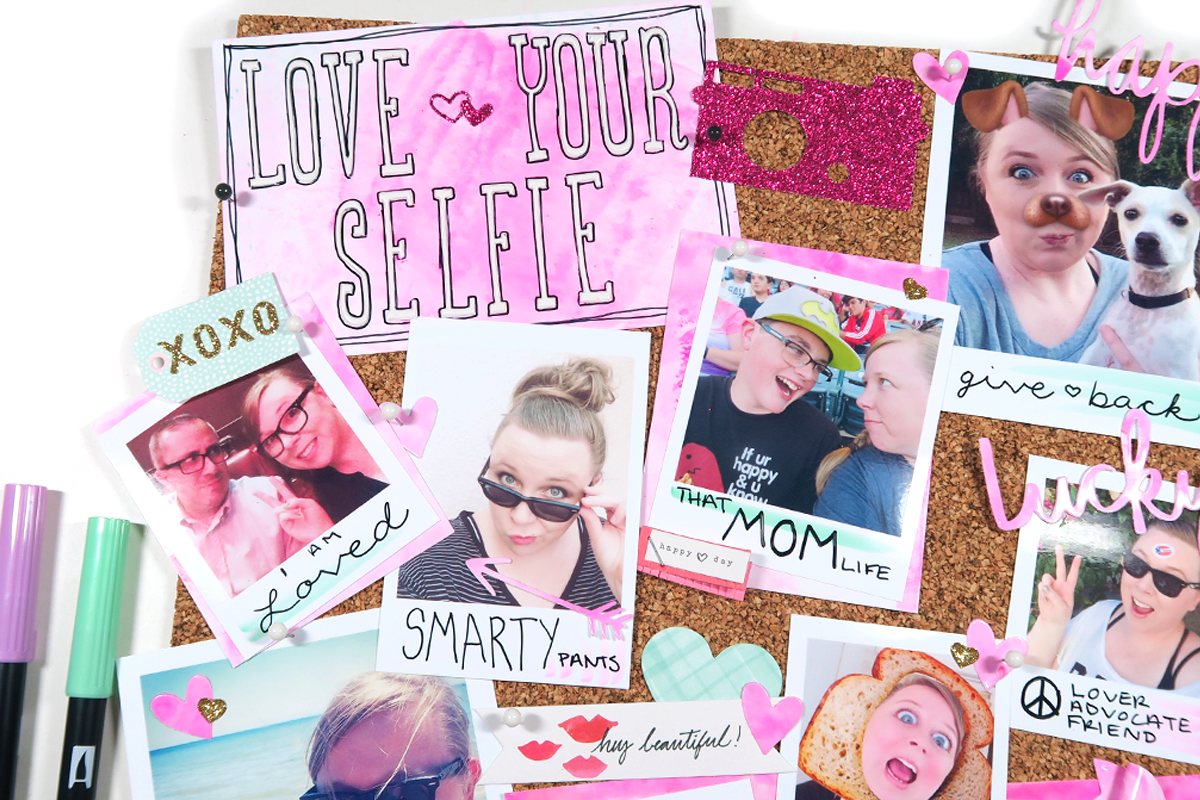 To create a title card for my board, I used alphabet stickers and drew a cute border with the MONO Twin Permanent Marker. I also die cut some words and shapes with the papers for extra interest on the project. At the bottom of each photo, I wrote something I like about myself that corresponds with that particular photo.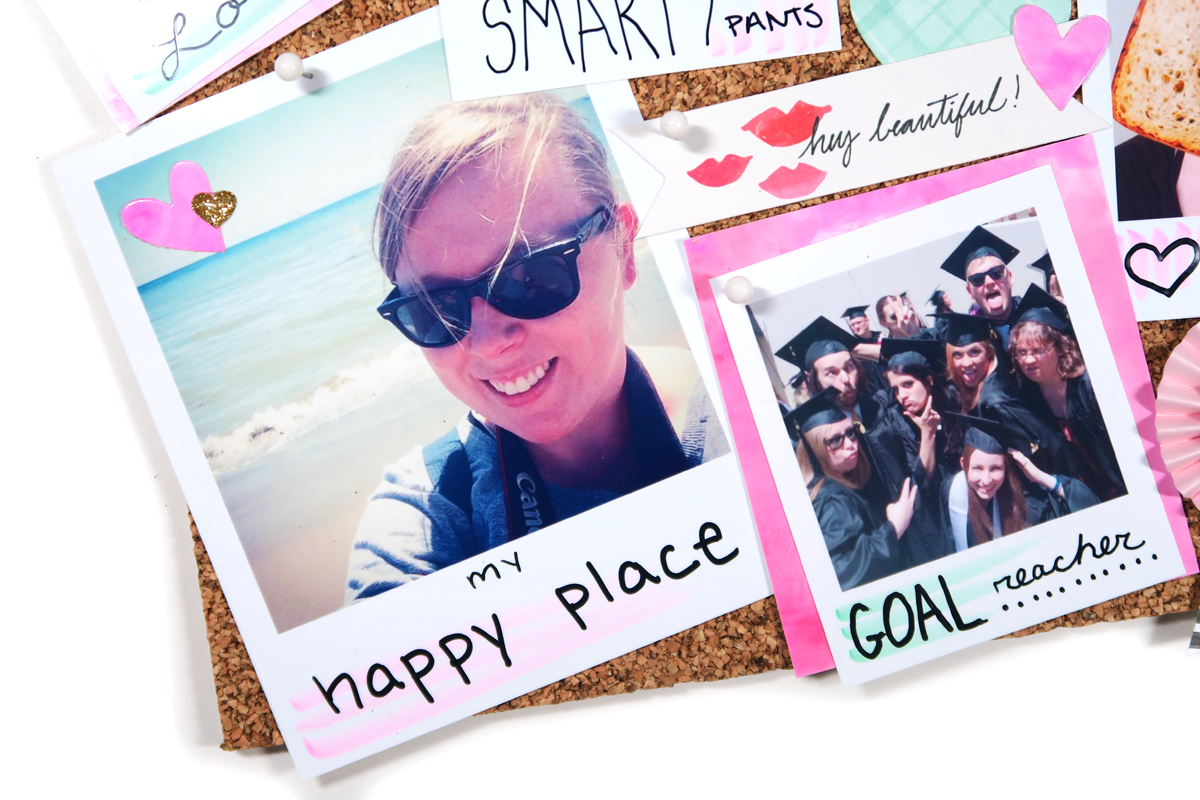 Once I had my photos arranged, I used the push pins to secure them. I layered the die cuts I created along with some extra ephemera pieces from my stash to add extra dimension, then mounted my board up on my wall with the Tombow Xtreme Adhesive Tabs so I can see it every day. It turned out so fun and cheerful!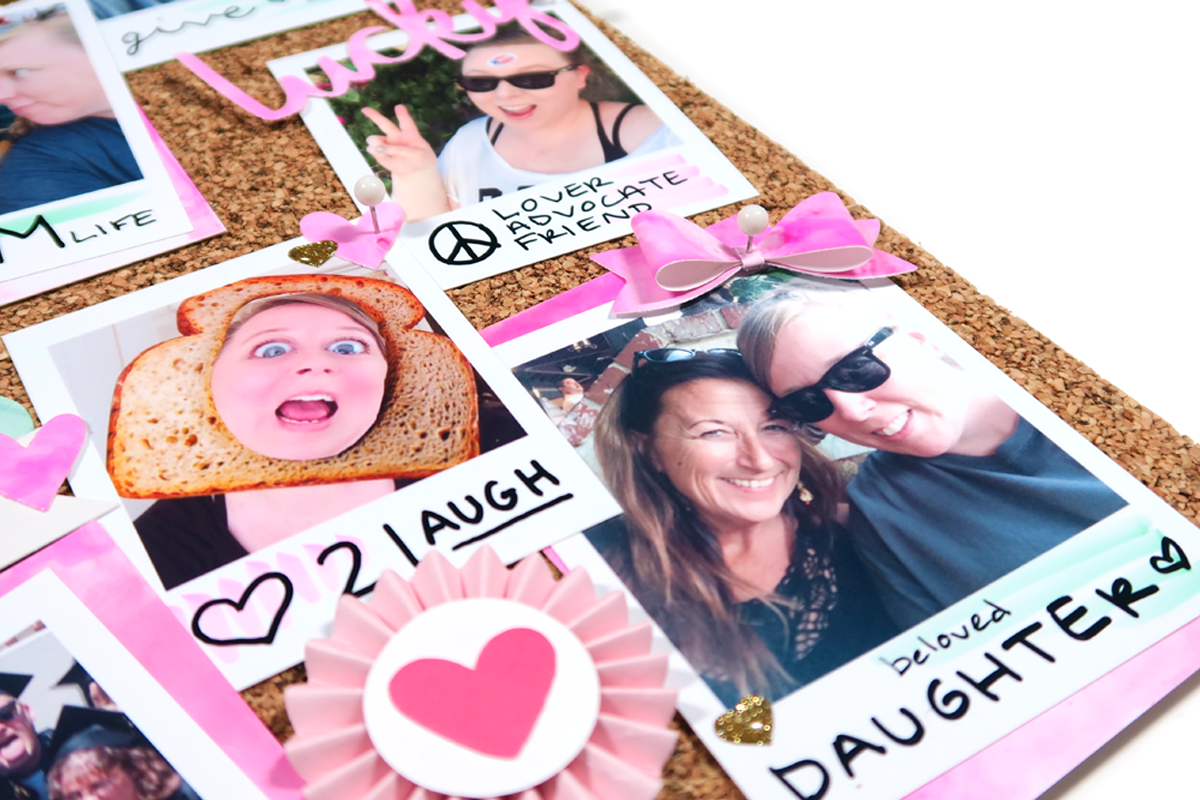 And that's it! A cute vision board to make sure I remember all the things I love about myself. Make sure to tag me on
INSTAGRAM
 or
YOUTUBE
if you create your own fabulous Love Your Selfie board! Until next time friends!
Dani