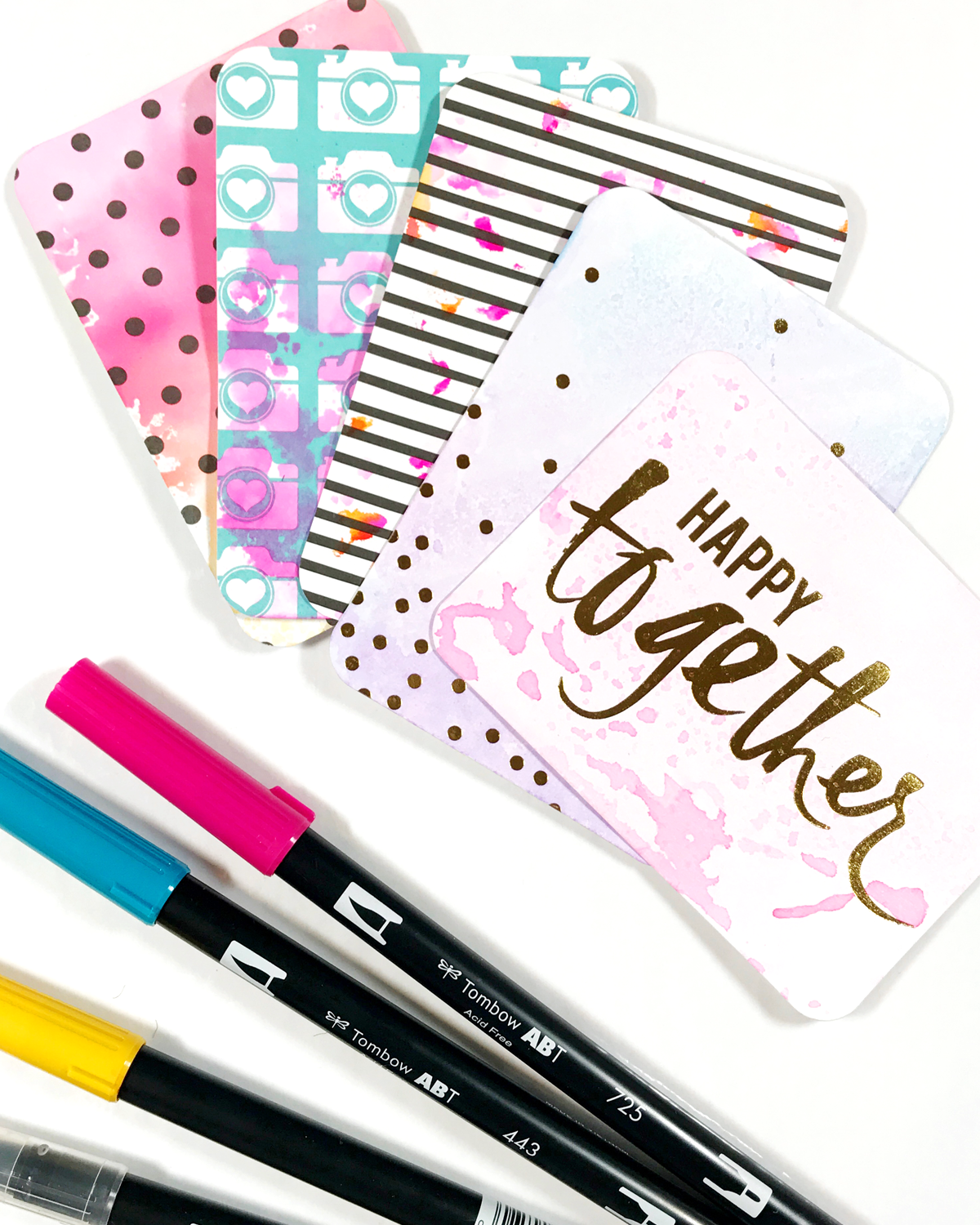 Hi everyone! Dani from @popfizzpaper here with a tutorial showing you how to add splashes of color to your journal cards using the Tombow Blending Kit. I love taking crafty supplies that I already own and putting my own spin on them, and this is a super fun and easy way to do just that. Even if you don't do pocket scrapbooking, these techniques are still handy for any kind of papercrafting! Let's get started!
Supplies:
Note:
If you plan on writing or journaling on these cards, make sure to use a non-water based pen like the Tombow MONO Twin Permanent Marker or the Tombow Zoom L105. These pen choices will avoid re-activating the water based ink in the Dual Brush Pens.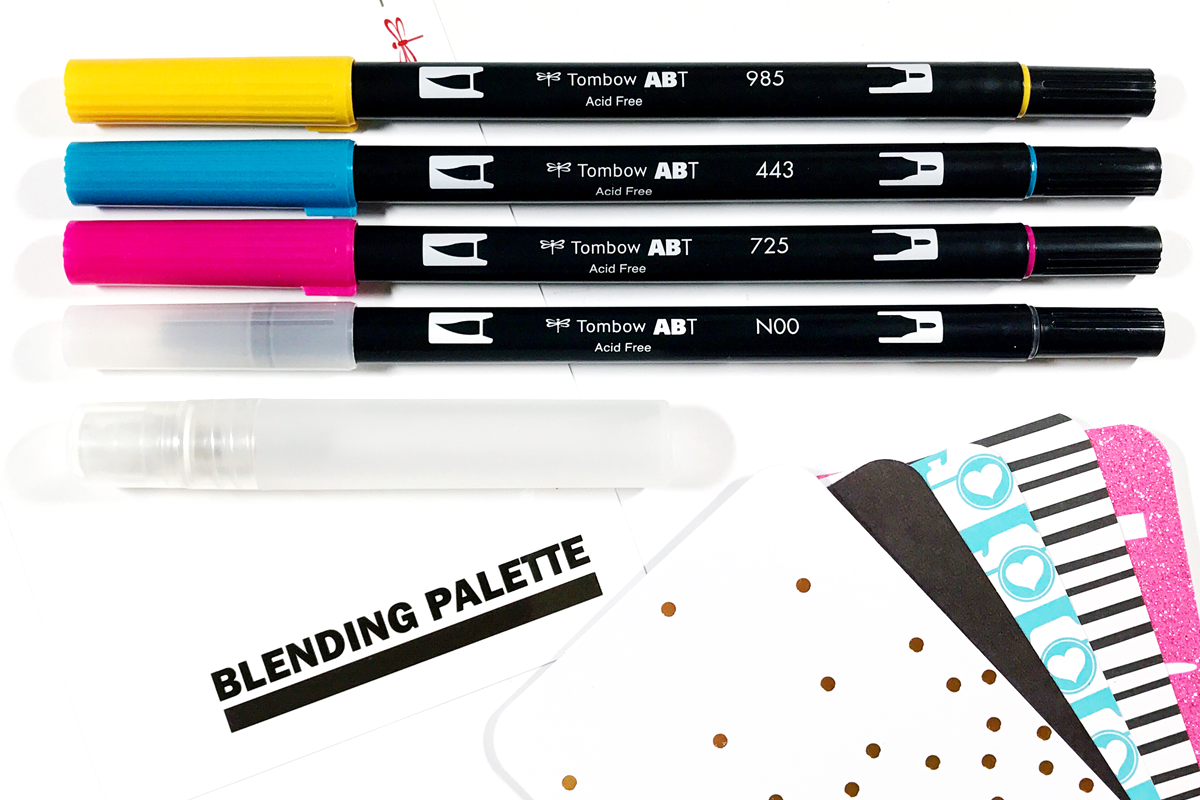 Technique #1
Color on the blending palette with a Dual Brush Pen of your choice. Here I am using the pink 725 color. Use the spray bottle included with the kit to spritz a bit of water onto the Dual Brush ink.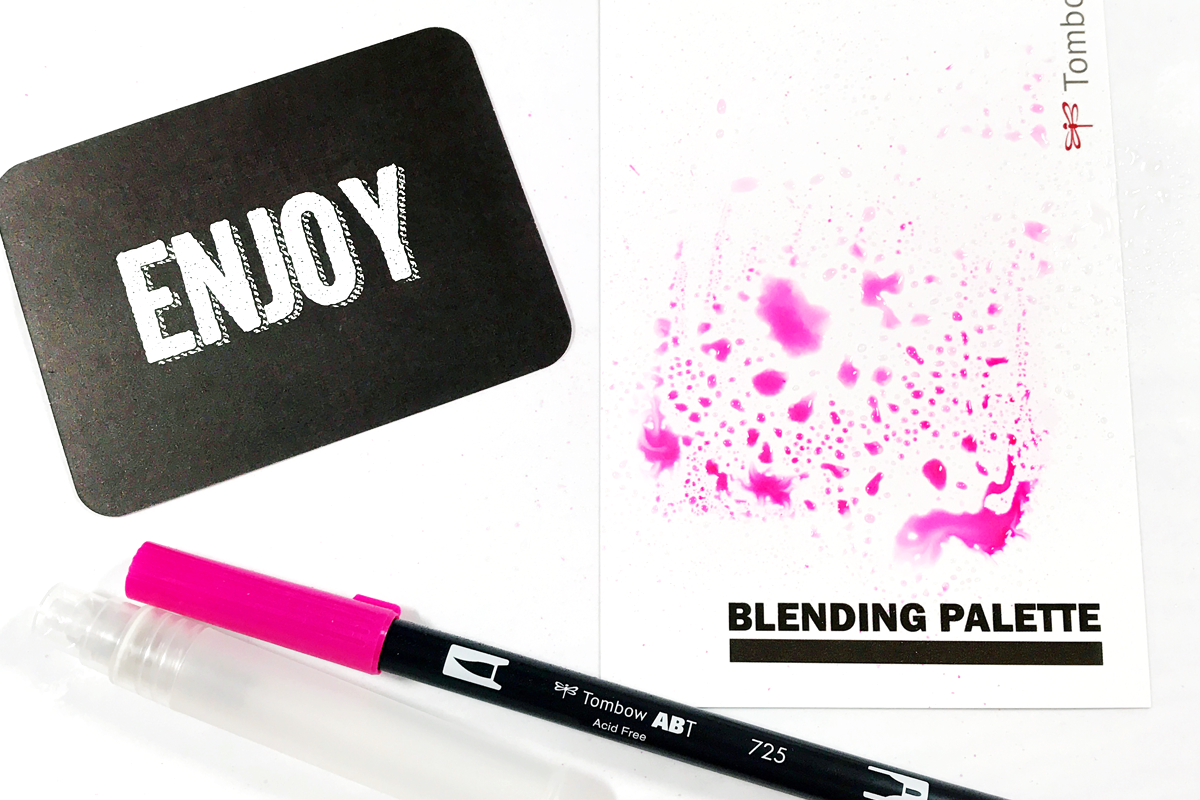 Press your card face down into the droplets of color.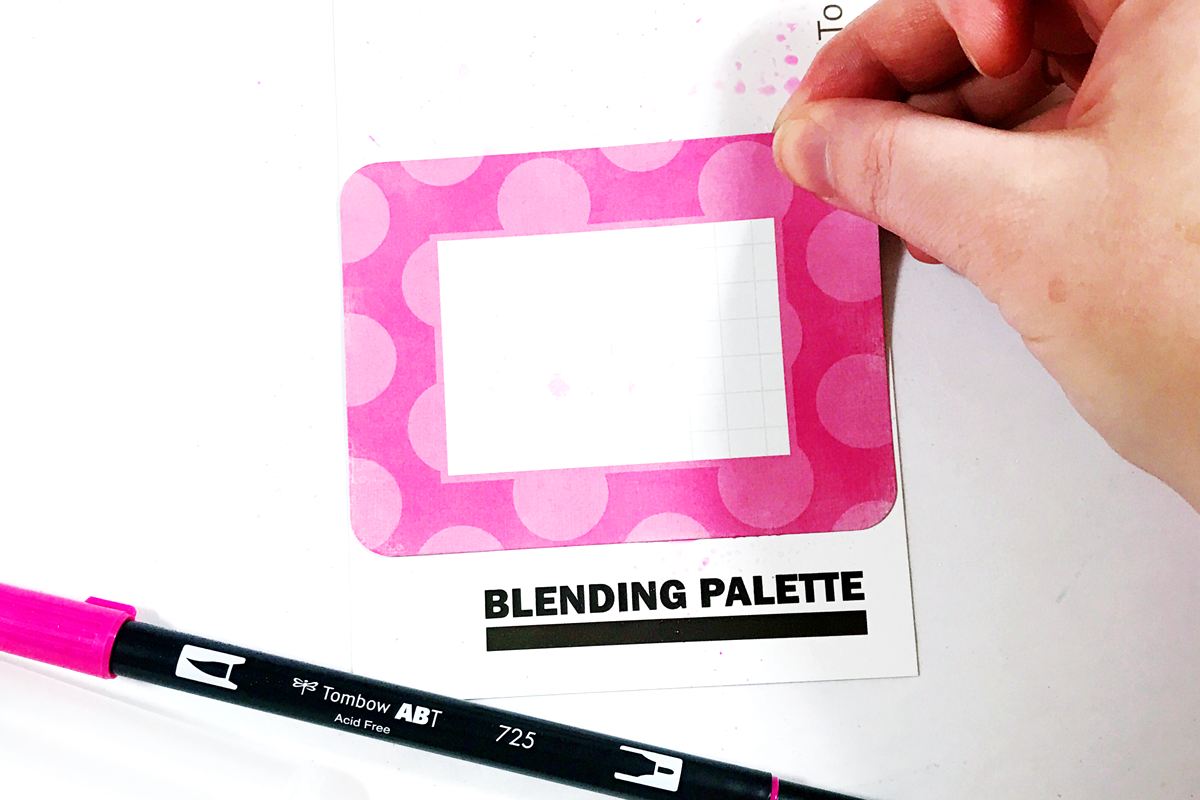 Peel up, let dry, and there ya go! Here I used a black background card so the color would really pop inside the white lettering. This would be a great title card!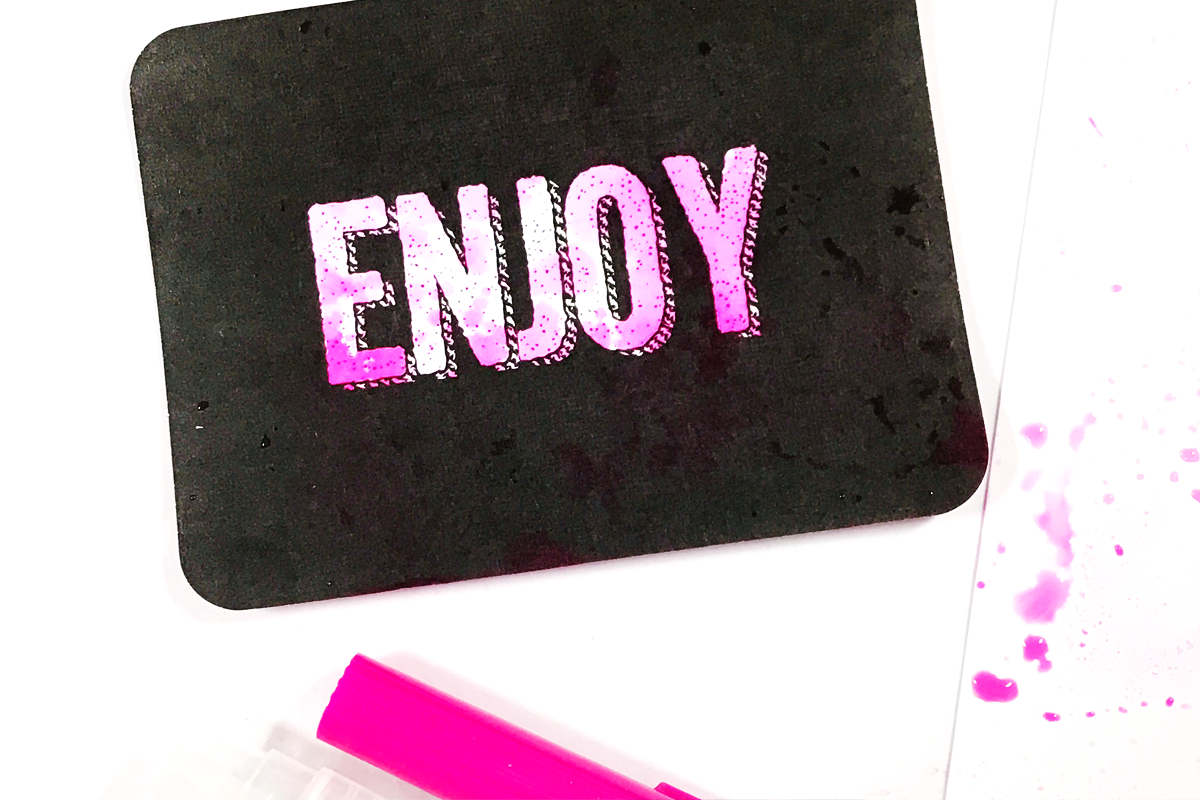 Technique #2
For this technique, you will need to work quickly, so get ready! I drew quick flicks of color on the blending palette in the pink 725 and yellow 985. Don't worry about spritzing the palette this time with water (it's ok if there's a little bit leftover from previous cards). Just make sure to quickly lay your card face down onto the palette before the ink dries. Press down with a good amount of pressure so the color transfers well.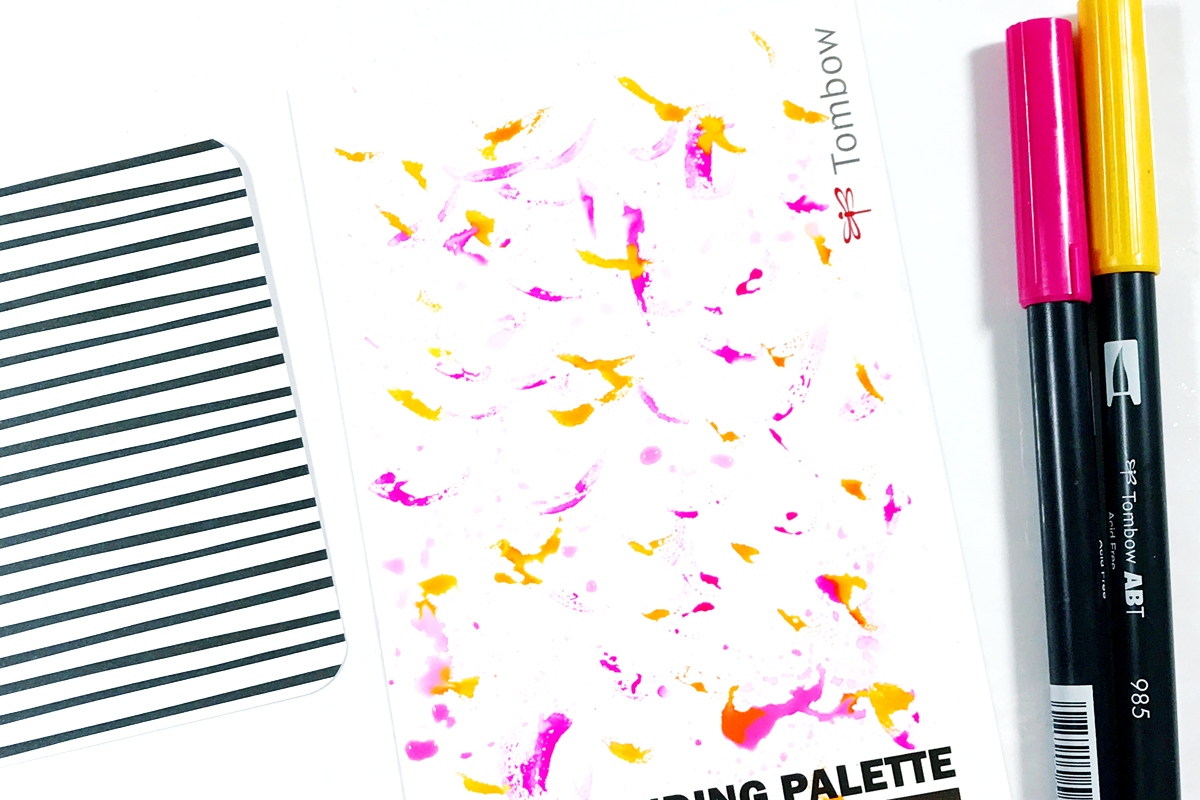 Pull your card off the palette, and let dry face up. I like how this method gives more concentrated patches of color, but still feels organic. This technique would be great for photo backgrounds, or even layering on alpha stickers.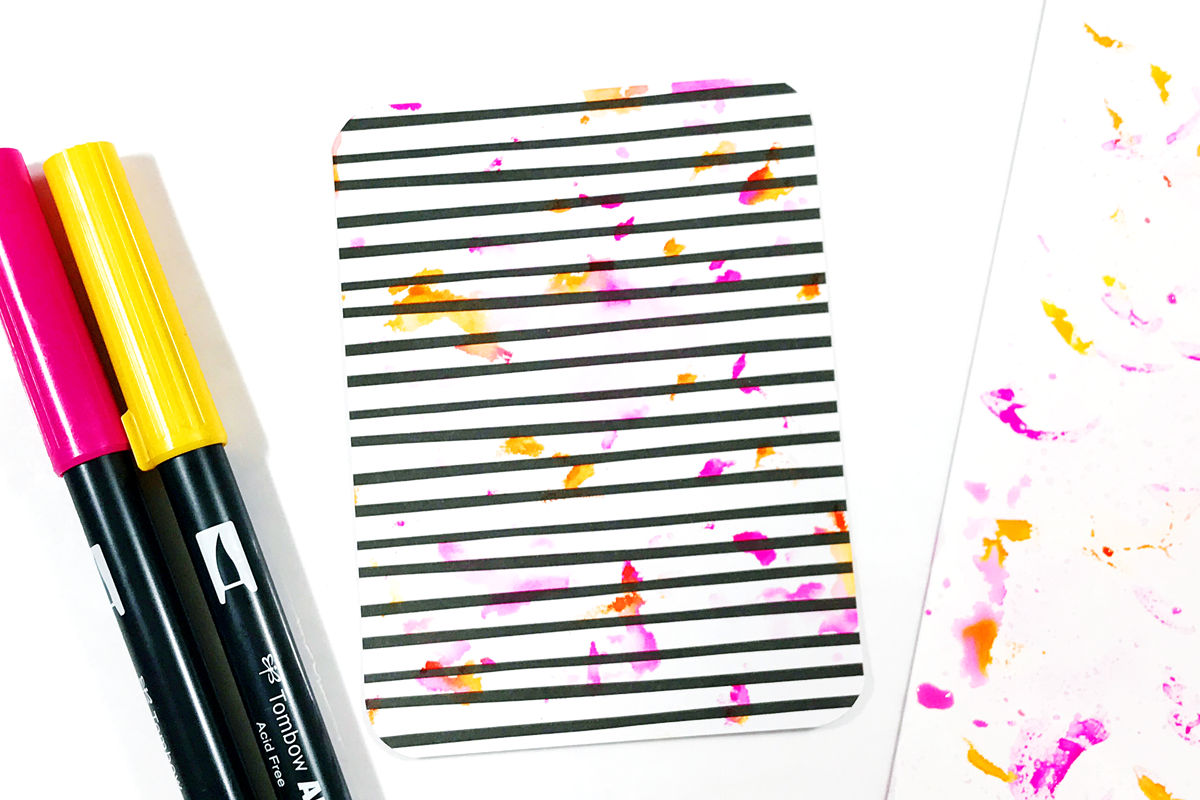 Technique #3
For a more watercolored effect, draw on the blending palette with two colors that will mix well, spray liberally with water, and blend them up a bit with the colorless blender.
TIP: Colors that are close to each other on the color wheel, with only a space or two between them, tend to work best and produce beautiful color splashes. My favorite color combos are pink and blue (what I used below) and yellow and pink (what I used in the photo above). If the colors you choose are more opposite of each other on the color wheel (red and green, purple and yellow, etc), your results may turn out more muddy than mindblowing!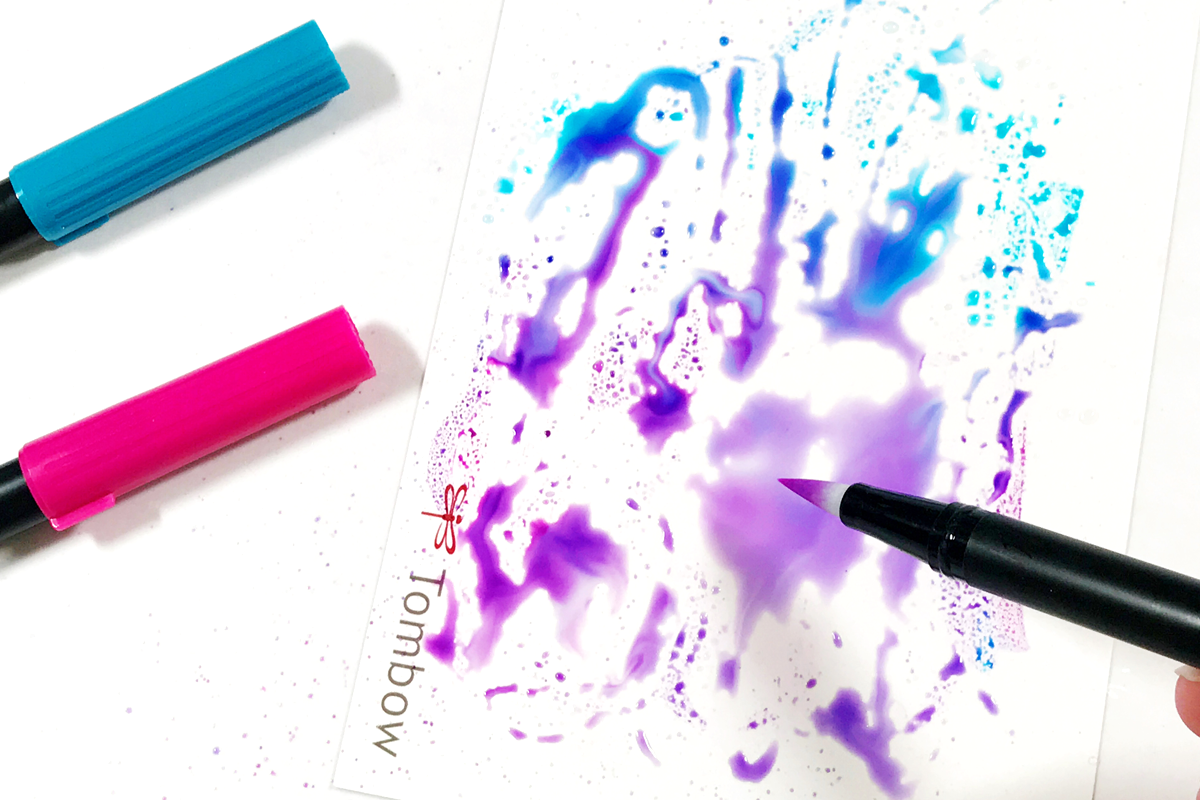 Like in previous techniques, press the front of your card onto the watercolored blending palette. You should get a nice gradient wash of color on your card. If there are any inky runs or puddles of color that you don't like, use the colorless blender to blend them out. You can also add more color to the card using the colorless blender. Since the color washes are less intense, these cards would be great to journal on!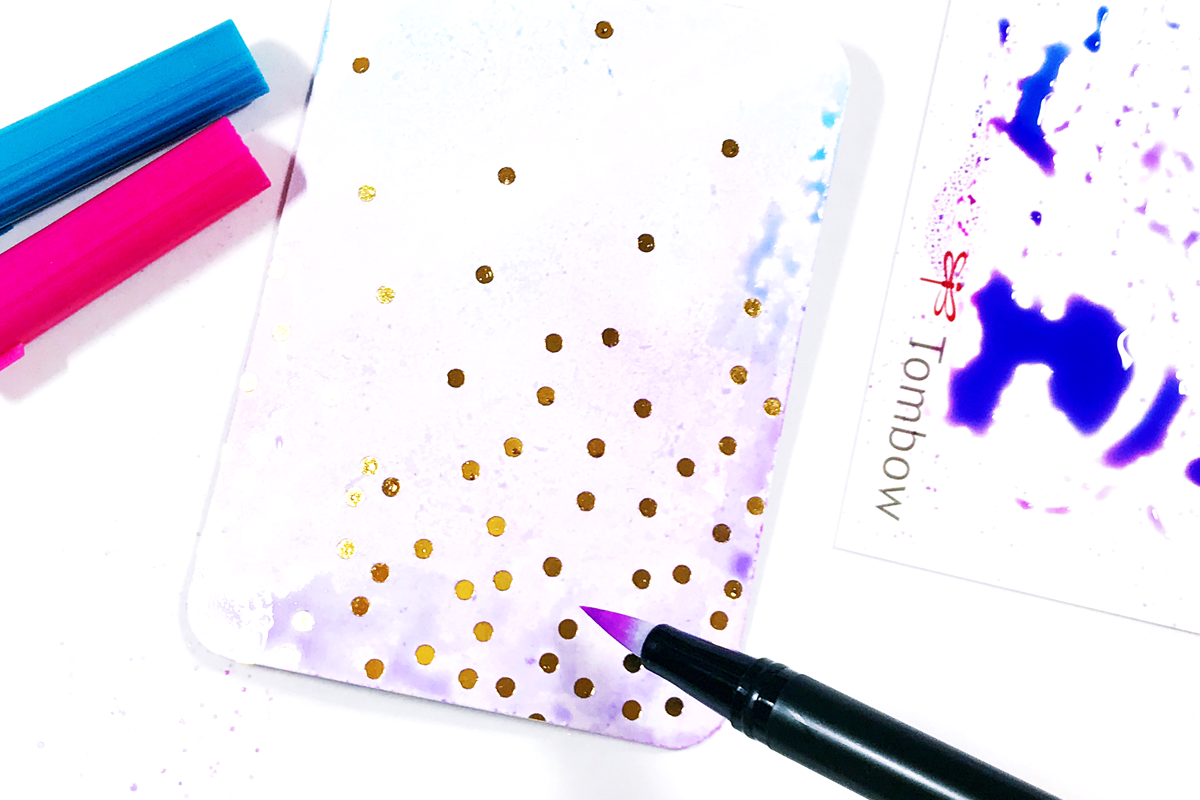 And that is it! I added splashes of color to the examples below so you can see the amount of variety you can create. Experiment with the cards you choose, too! I used cards with glitter, foiling, white backgrounds, colored backgrounds, etc. The only caveat I found is that the thicker the paper your card is made from, the easier it is to keep them from warping when drying. You can press any dried, warped cards in between pages of a heavy book to help flatten them out if needed, so no worries! Remember to just have fun with it. If you're anything like me, you have tons of journal cards to practice on!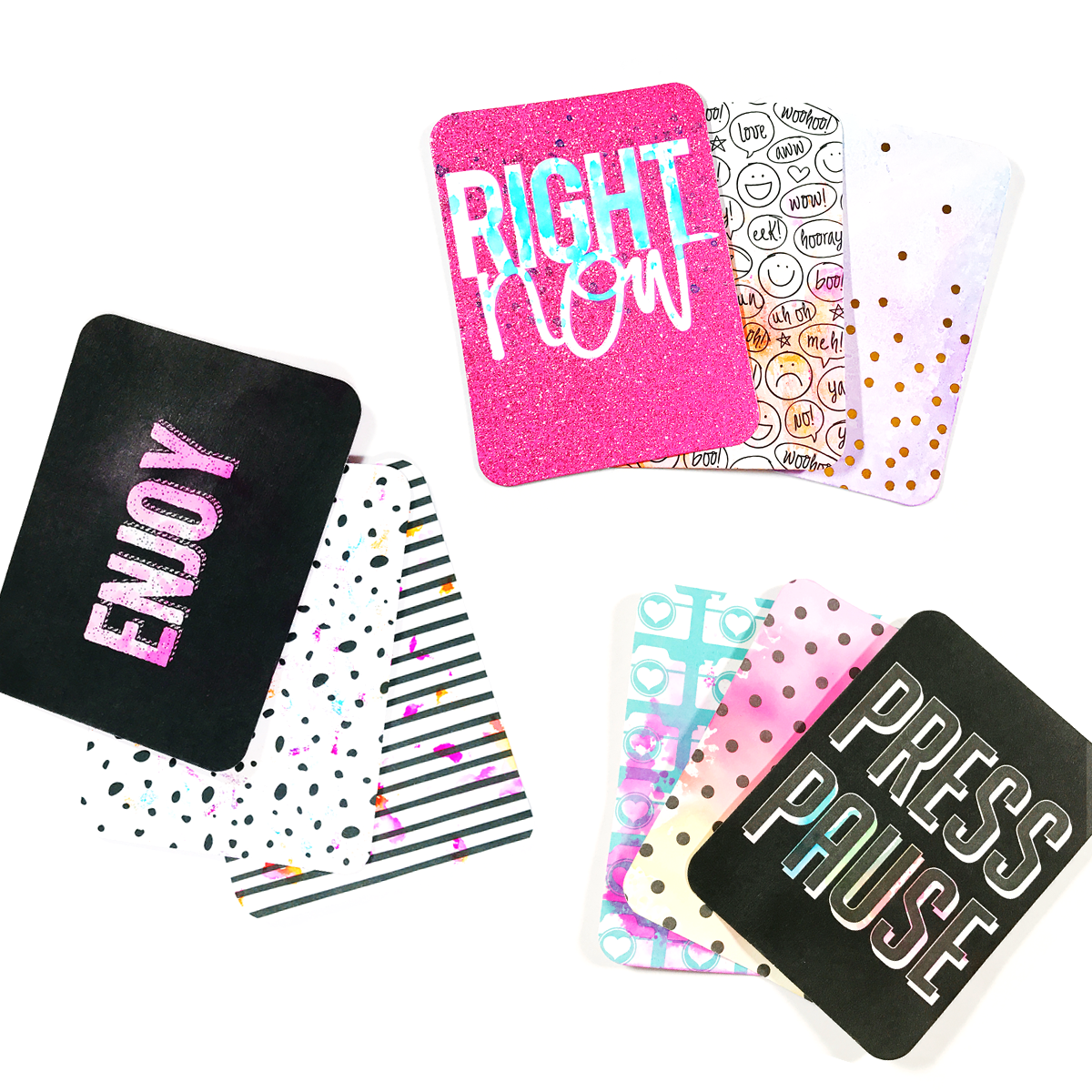 If you don't do pocket scrapbooking, you can also use these cards in happy mail, papercrafting, planners and more. Make sure to tag me on INSTAGRAM or YOUTUBE if you create your own splashes of color cards  – I would love to see!
Happy crafting and I'll see you next time, friends!
Dani