Hi everyone! This is Smitha and today I am walking you through my mixed media coloring process.
This is an easy technique and a great way to use your Dual Brush Pen Bright Set to create a unique mixed media look and feel.
I have a video tutorial demonstrating this mixed media coloring technique that you can watch by clicking the video box below:
You will want to choose an adult coloring design that has open spaces – nothing too detailed for this technique. The Tombow Design Team members are creating projects that are dragonfly themed this week. The word Tombow actually means dragonfly in Japanese and it has been their trademark since 1927! So, I chose and printed this coloring page with a dragonfly in it to color in today. This is actually a free download available here and you can print and color this in too!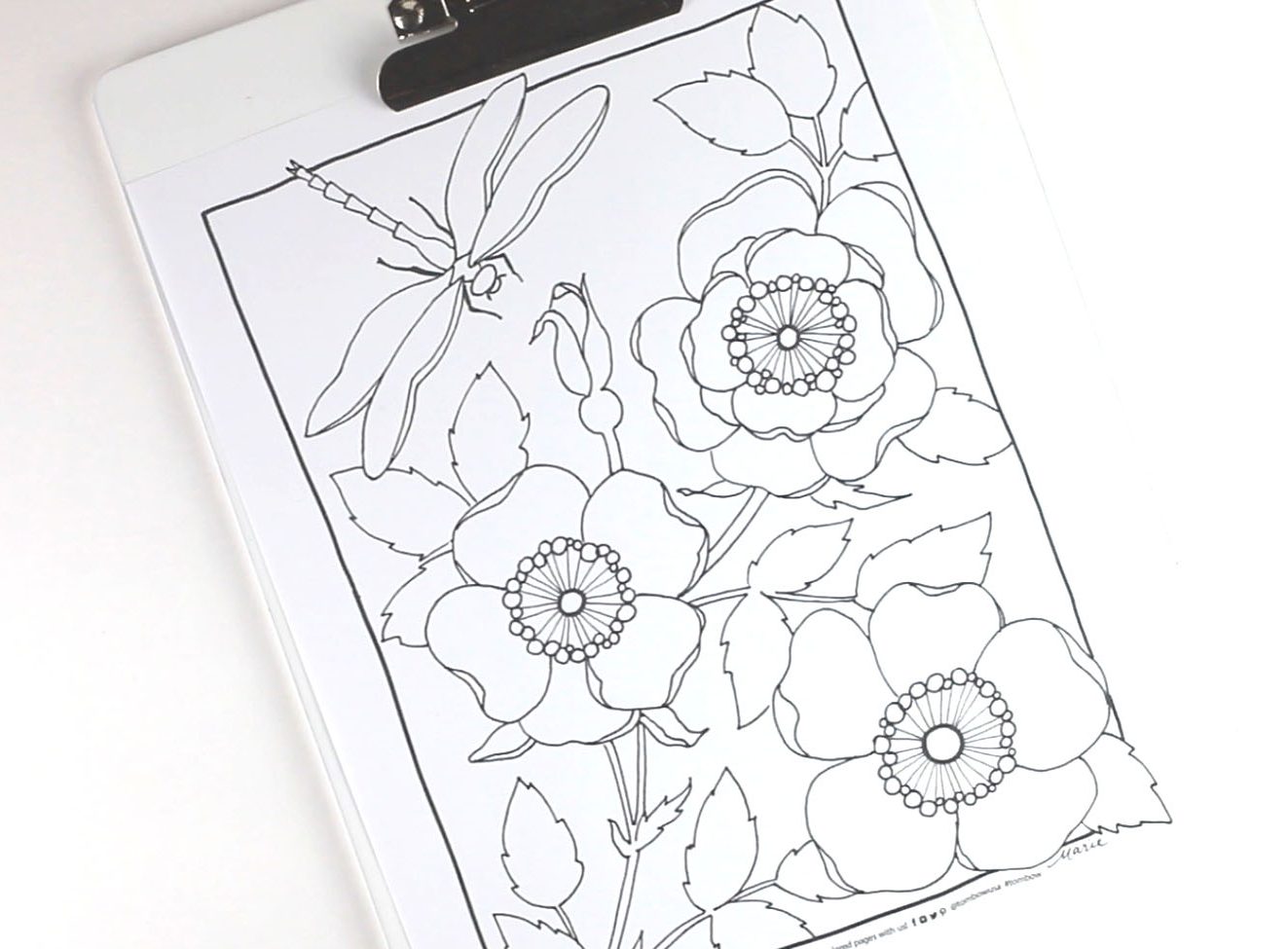 I added a mixed media touch to my coloring today with old dictionary pages. Cut small leaf shapes and adhere them using the Tombow MONO Aqua Liquid Glue. Apply a thin layer of glue so that the glue doesn't ooze out from beneath.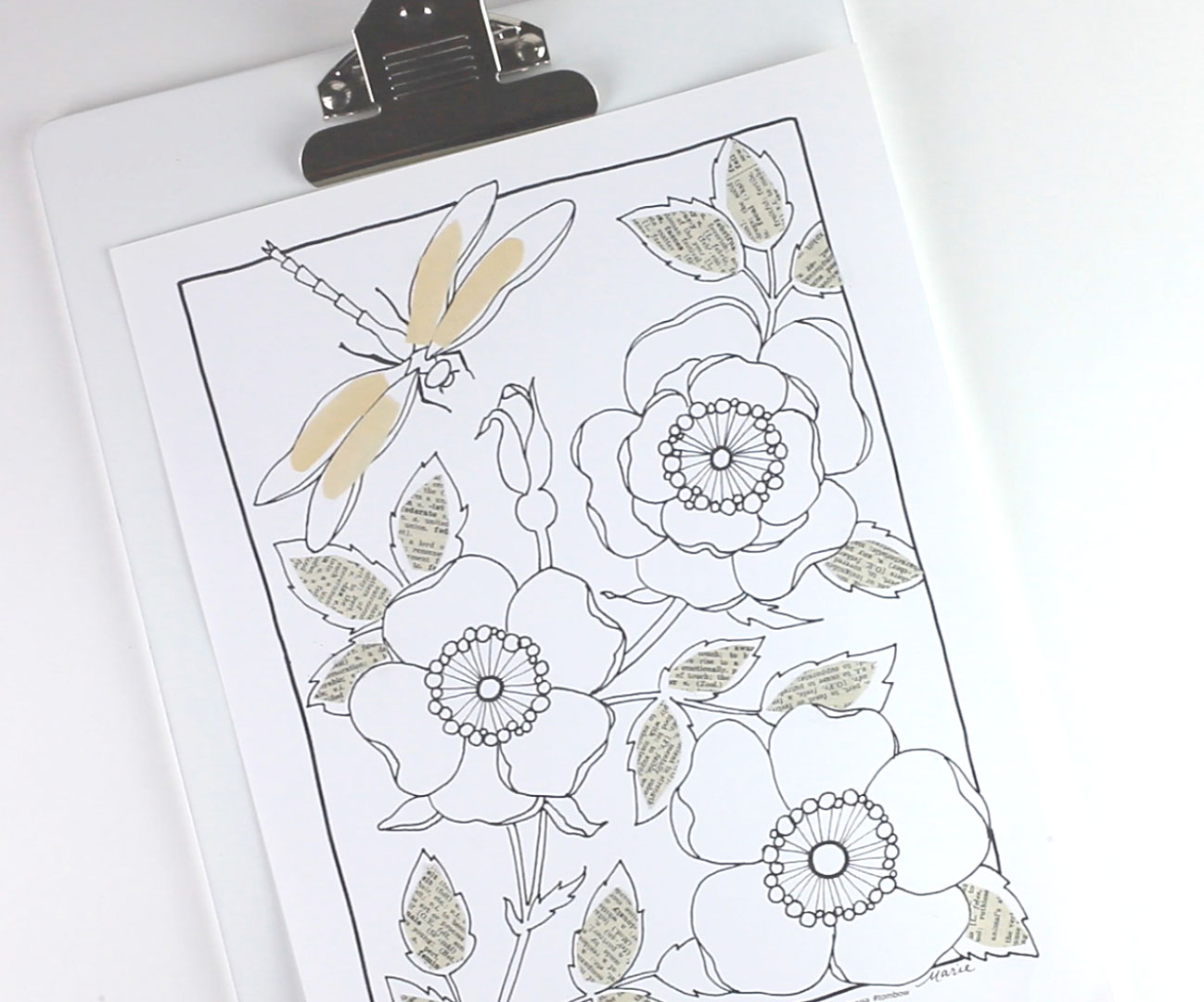 For this technique, I first start by scribbling color from my Tombow Dual Brush Pens onto the Blending Palette. This is an indirect coloring method where you scribble color onto the Blending Palette and then using a damp brush I paint the color onto the design. In the video you can see the painting in action and I have a few tips on using photo paper for your coloring.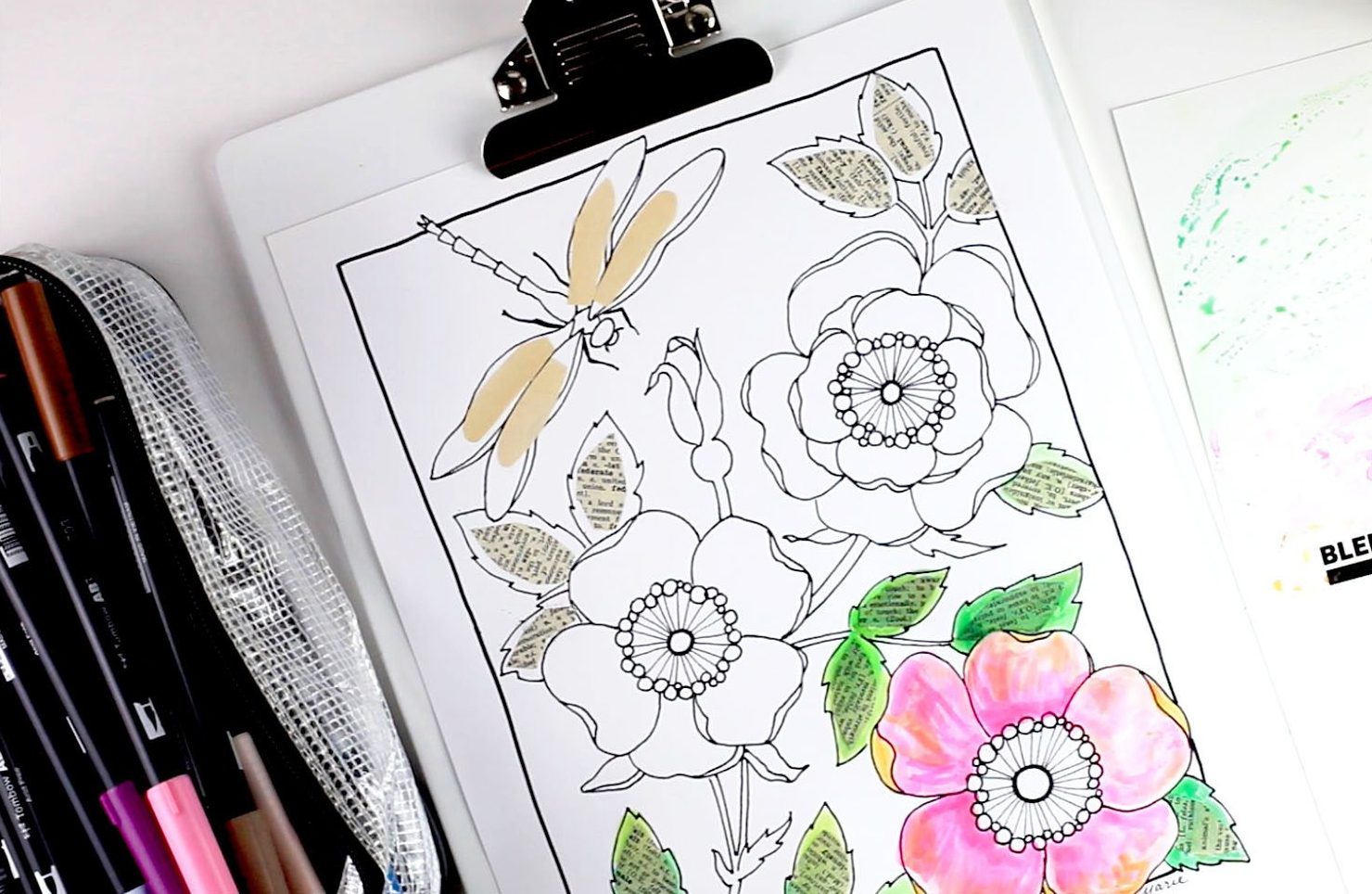 And here is a close up of the finished page. Coloring for me is such a fun way to relax and make time for myself. I hope you get some coloring time today too!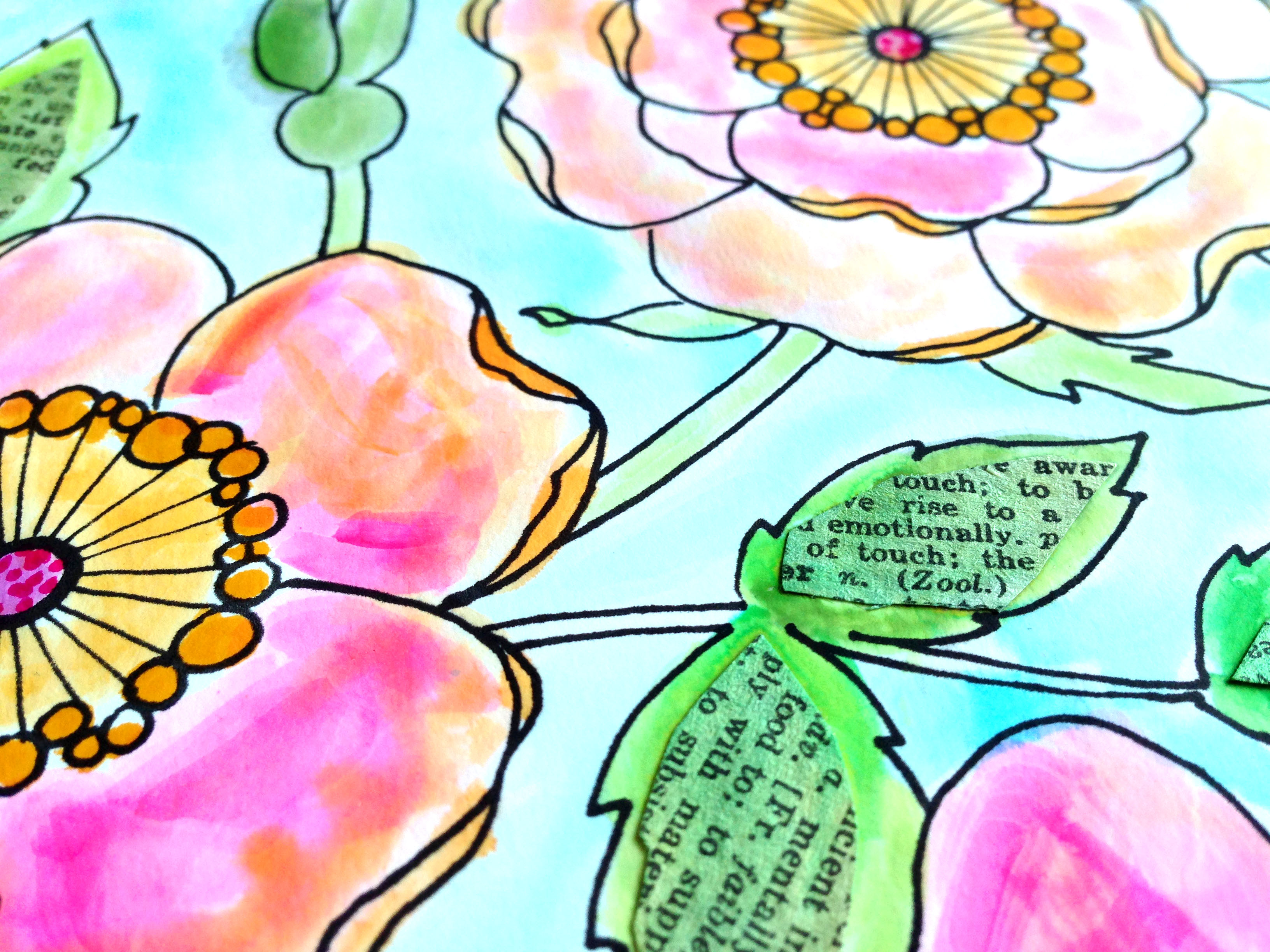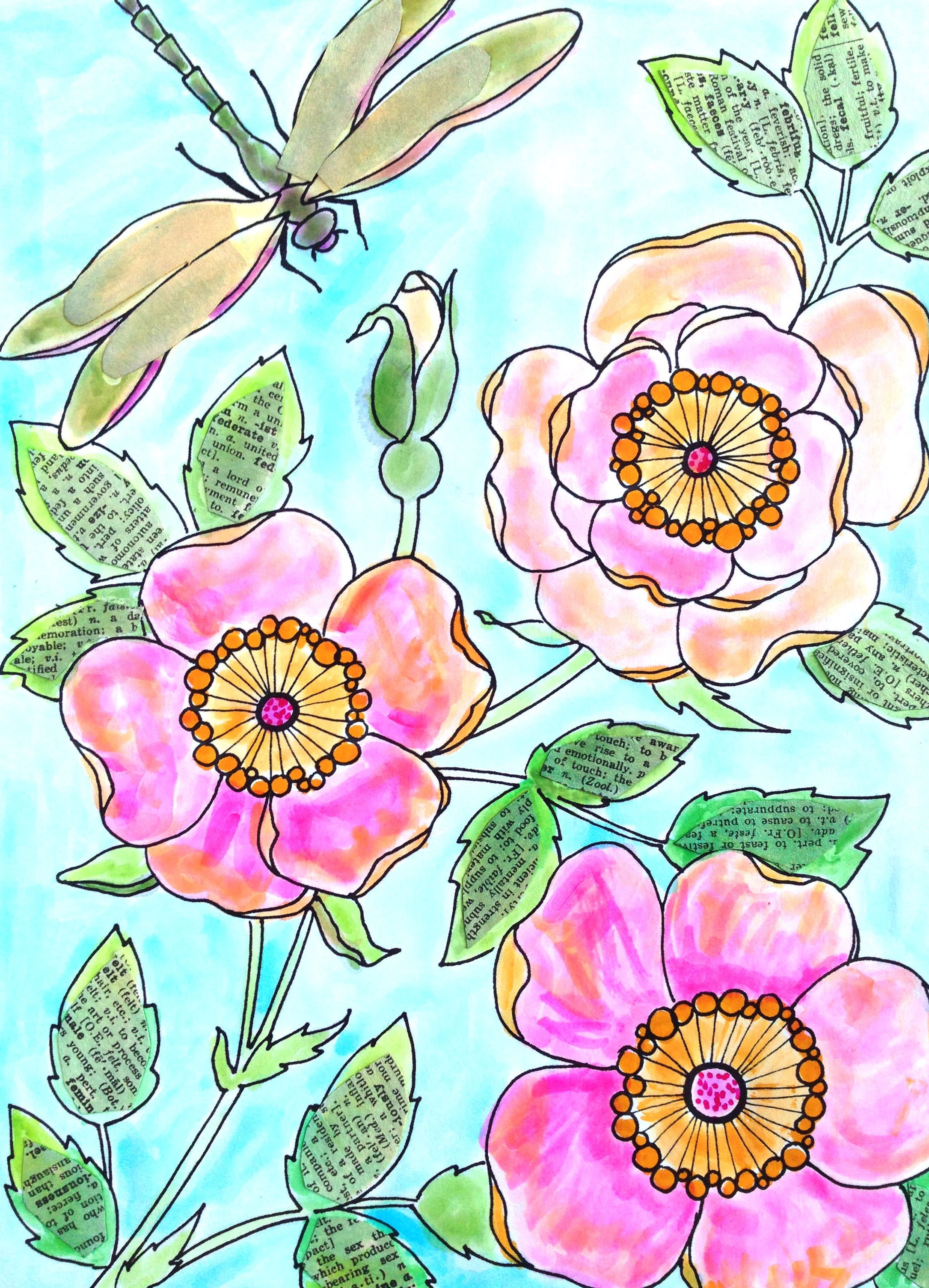 This particular coloring page was designed by Marie Browning, Tombow Signature Designer, and she actually has a video of coloring this exact page in and shares a really fun Glue Pen resist technique that you must check out!
Thank you so much for coloring with me today! I hope you learned some fun techniques to try mixed media coloring and will stop by again soon.