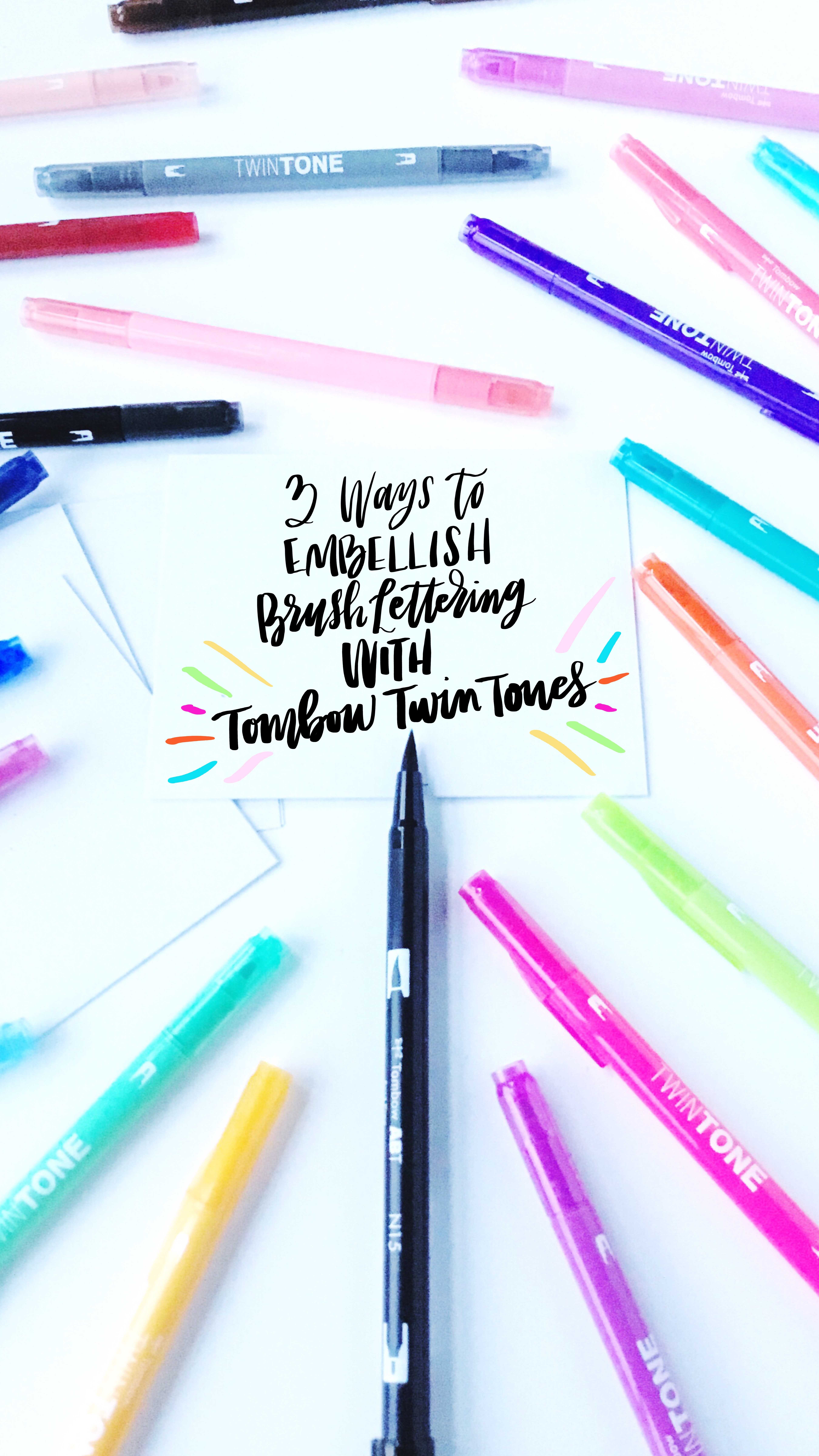 Embellishing brush lettering just got even more fun with Tombow's new marker sets: the TwinTone Dual Tip Markers in Bright and Pastel.  Hi lovelies! It's Lauren again and in this post I'm going to show you three different ways to take some simple brush lettering and make it exceptional by creating embellishments with the new TwinTone Markers.
The Tombow TwinTones come in sets of 12 with the option of either bright or pastel colors.  These vibrant markers are extremely versatile with an extra-fine tip, great for precise details, and a bullet tip that's great for adding color or creating bold lines. I am already in LOVE with these markers as they dry quickly and don't bleed.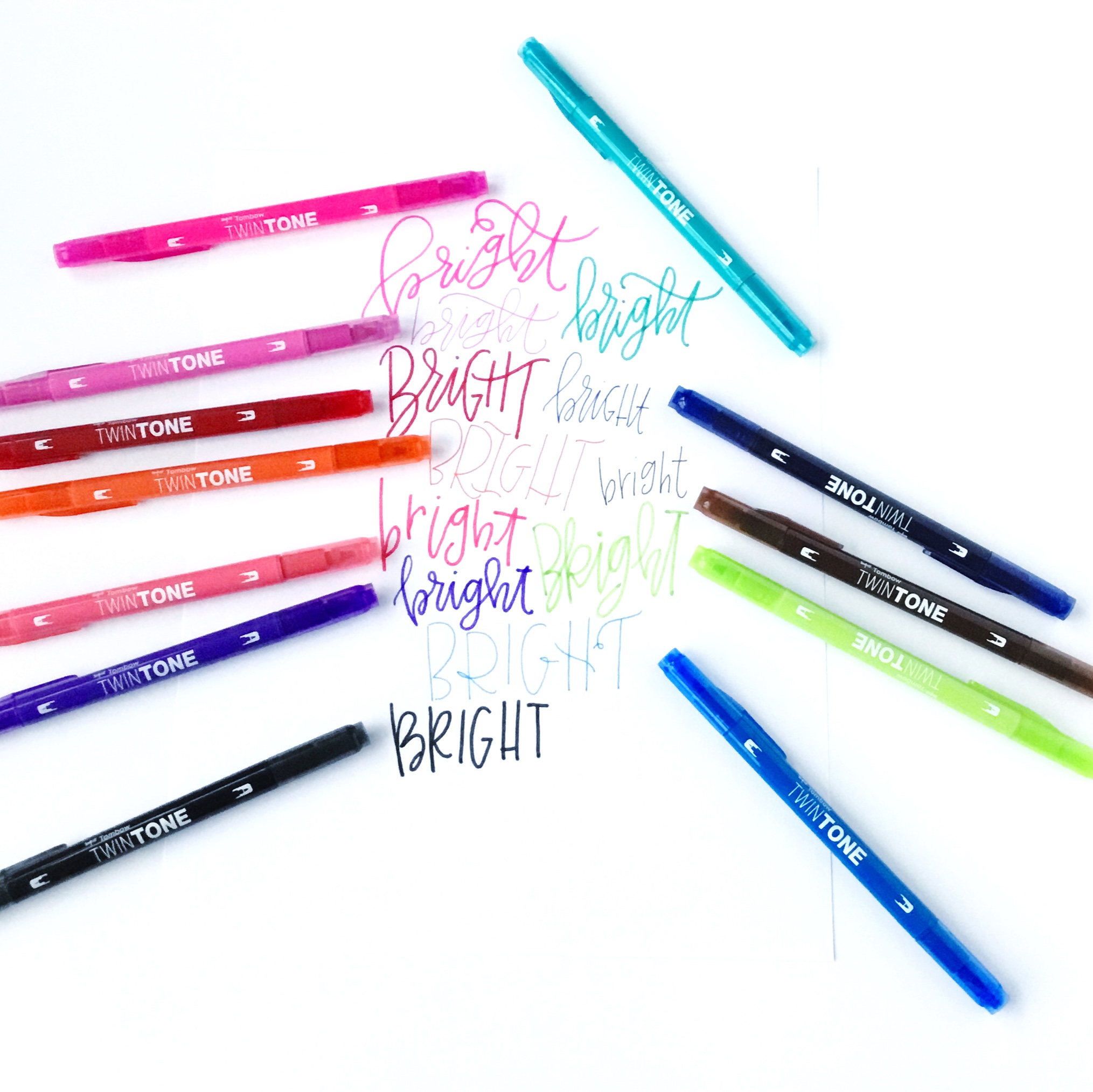 The bright set  of Tombow TwinTone Markers has 12 bold colors that create a lively and exciting effect.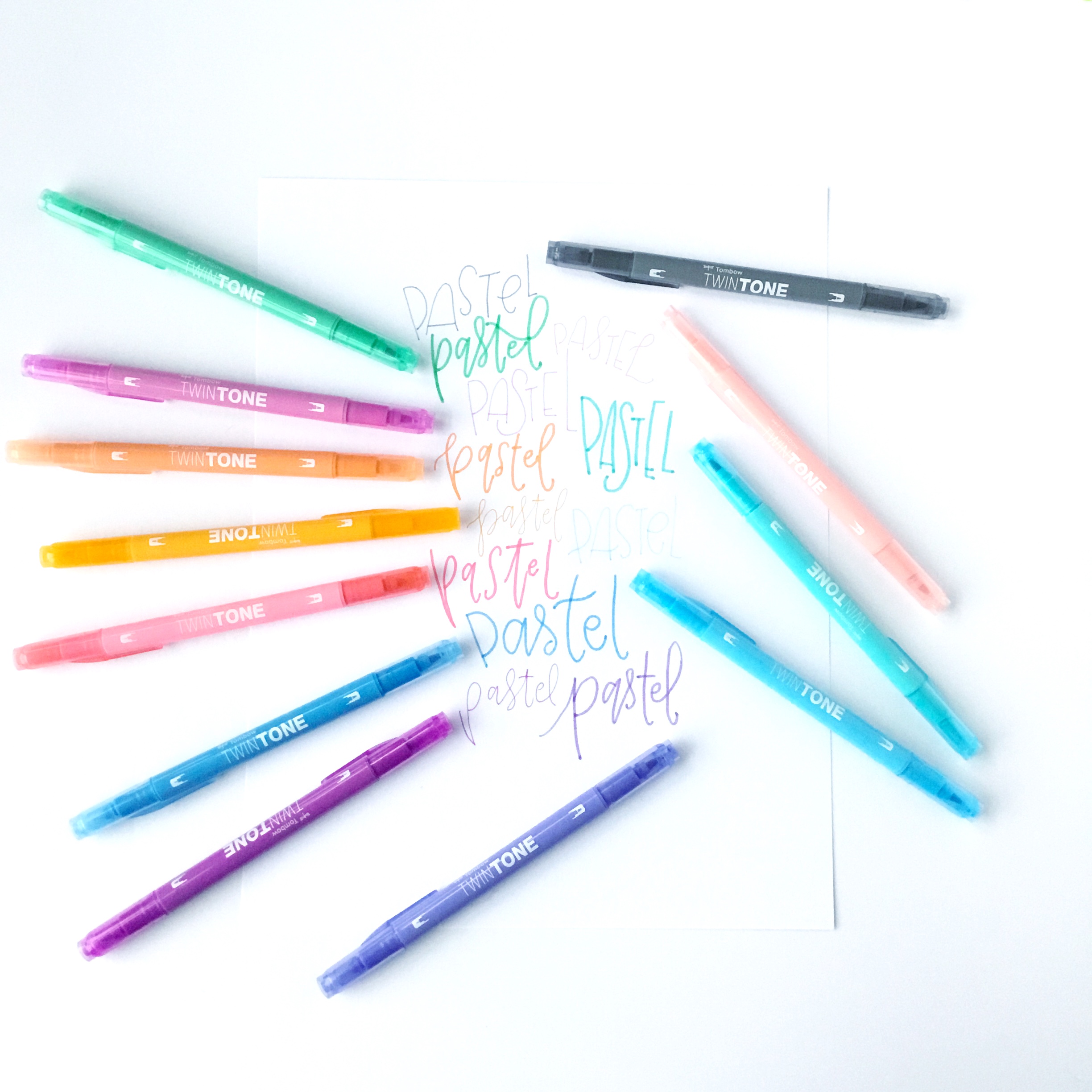 The 12 colors in the pastel set of Tombow TwinTones are calming and soft.  You can't go wrong by choosing either set – they both have the perfect colors to add personality to any art or lettering piece.
Recently brush lettering has become extremely popular, but sometimes you need more than just pretty lettering to make a piece unique and special. I have 3 unique ways to transform some simple black brush lettered cards using fun embellishments: flourishes, florals, and shadowing.  All you'll need to experiment with these techniques is some paper or cards (as pictured), a black Tombow Dual Brush Pen, and the Tombow TwinTones in bright or pastel (or both!).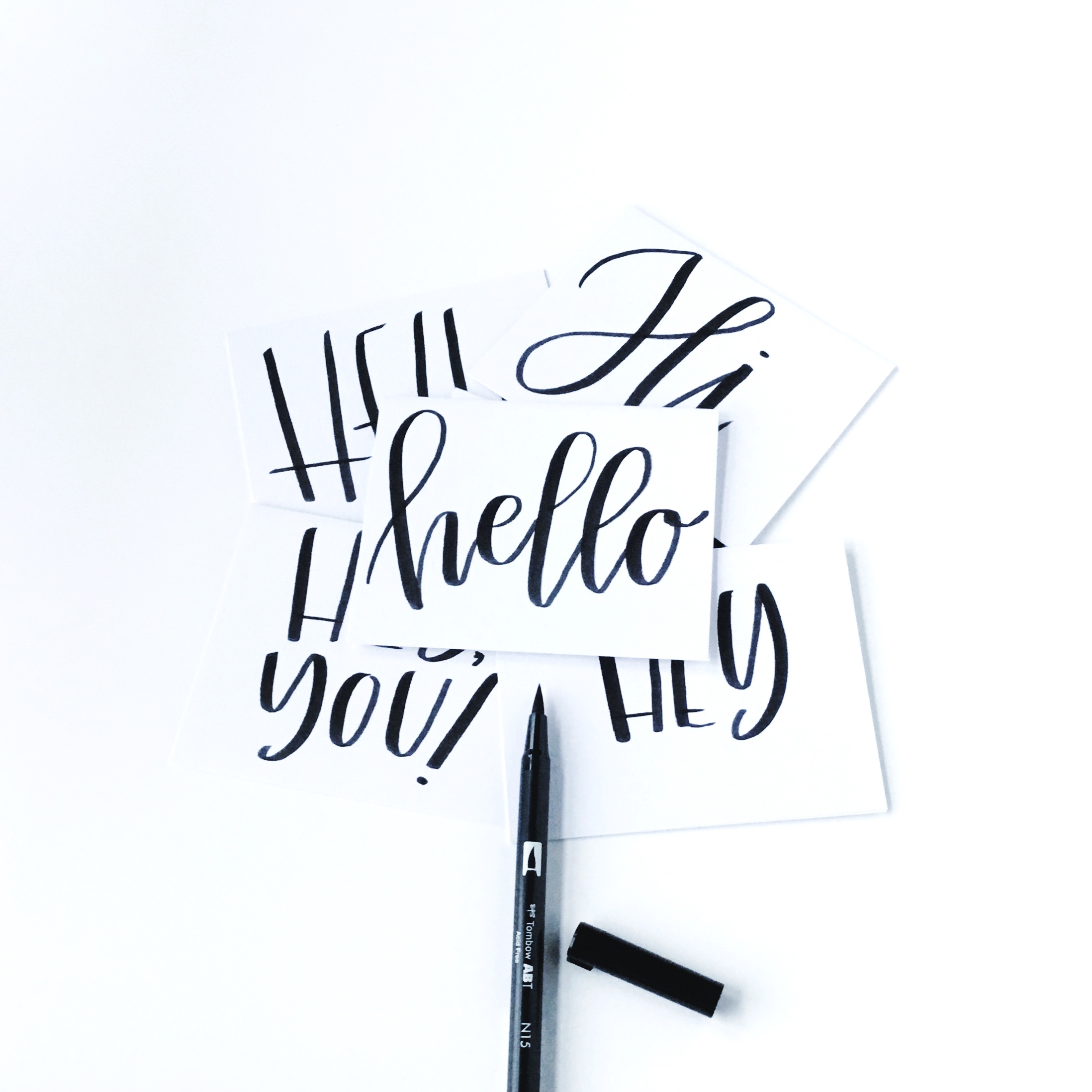 Start by lettering some fun phrases or words with a black Tombow Dual Brush Pen. Then add embellishments using Tombow TwinTone Markers.
1. FLOURISHES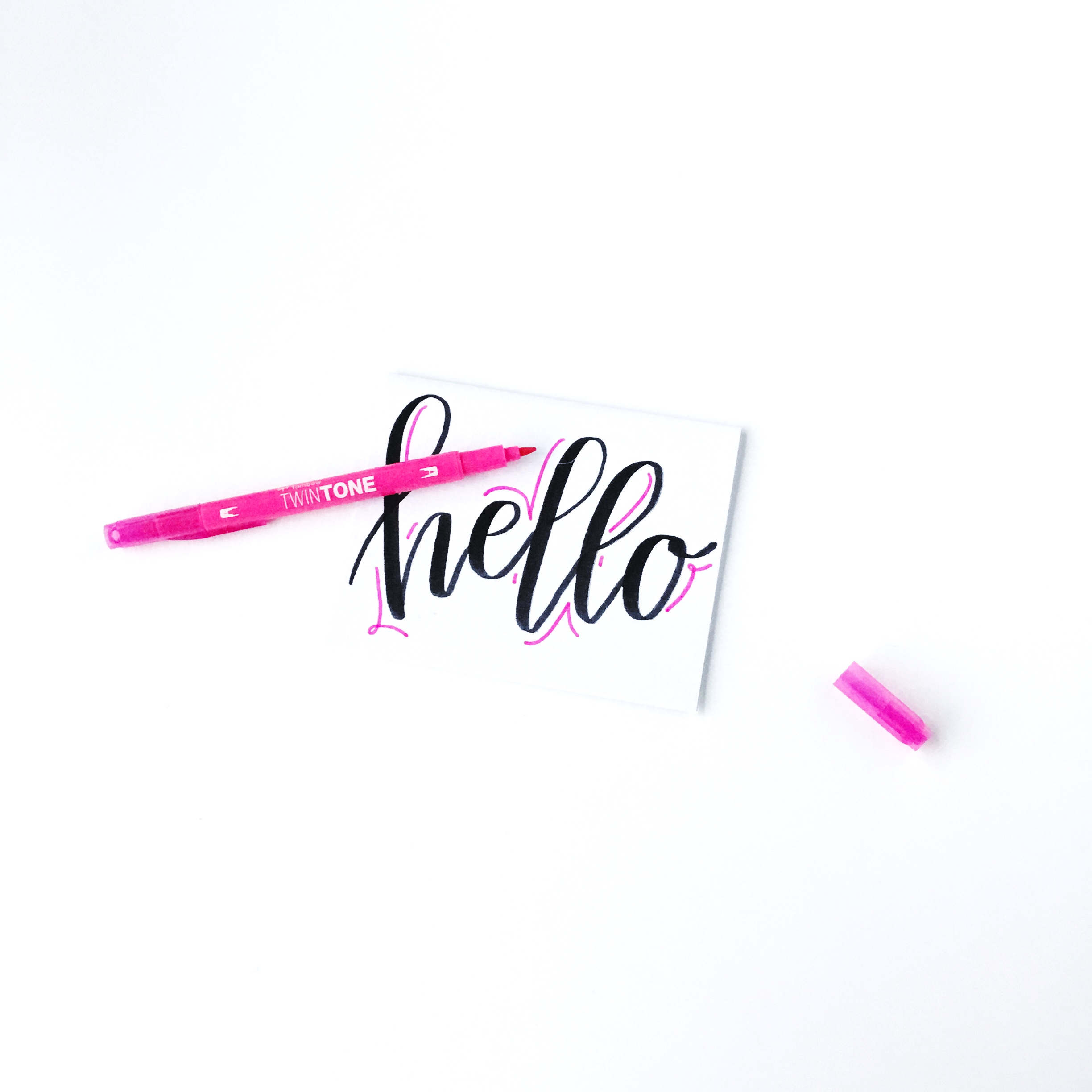 Adding flourishes doesn't have to be difficult.  Start by using the broad tip of your Tombow TwinTone and drawing in fun lines around the word or phrase on your card.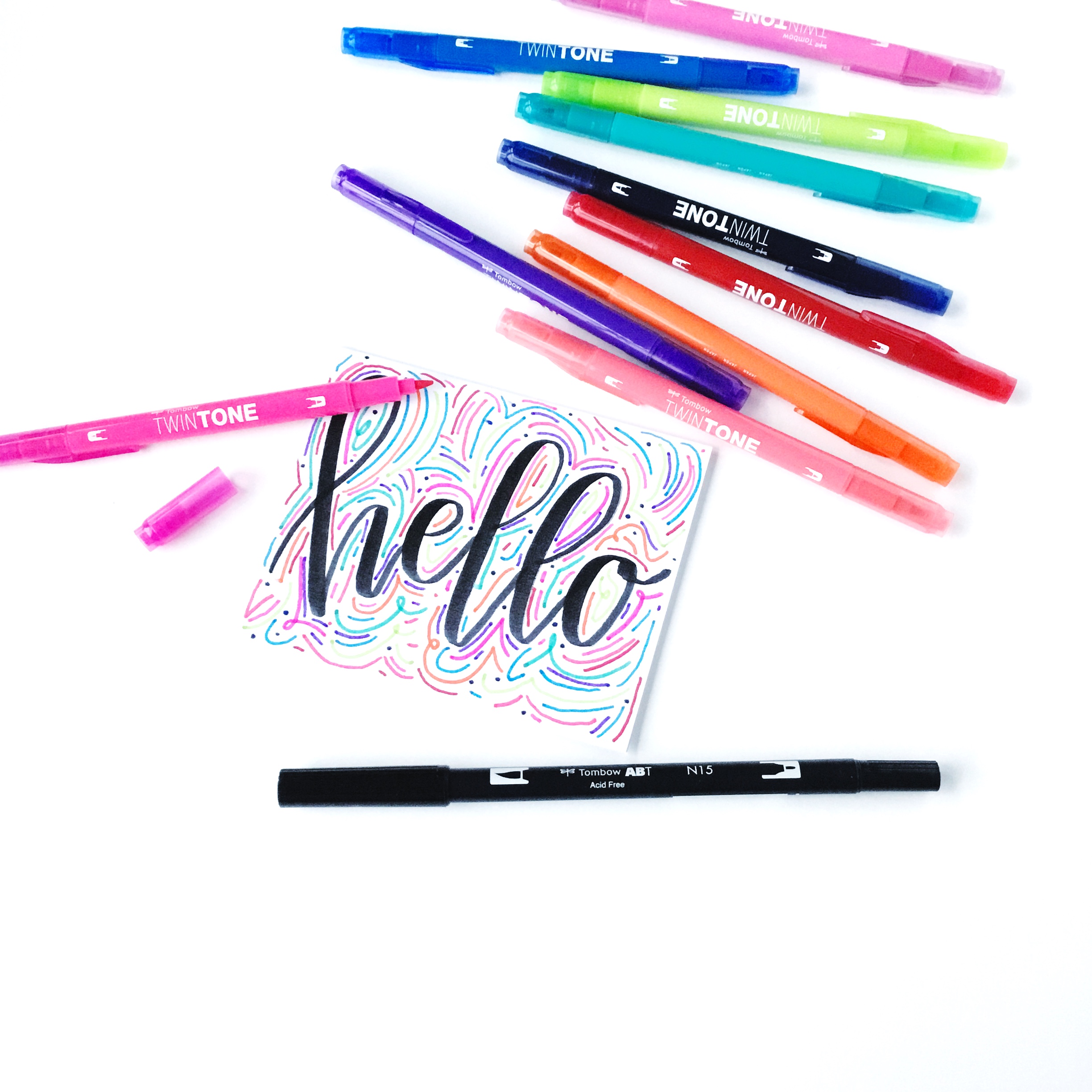 Add in a variety of dots and lines around the word and you have a bright work of art.  The bright palette of TwinTones really make this whimsical "hello" pop off of the page.  The curvy flourishes look great with the bouncy lettering style.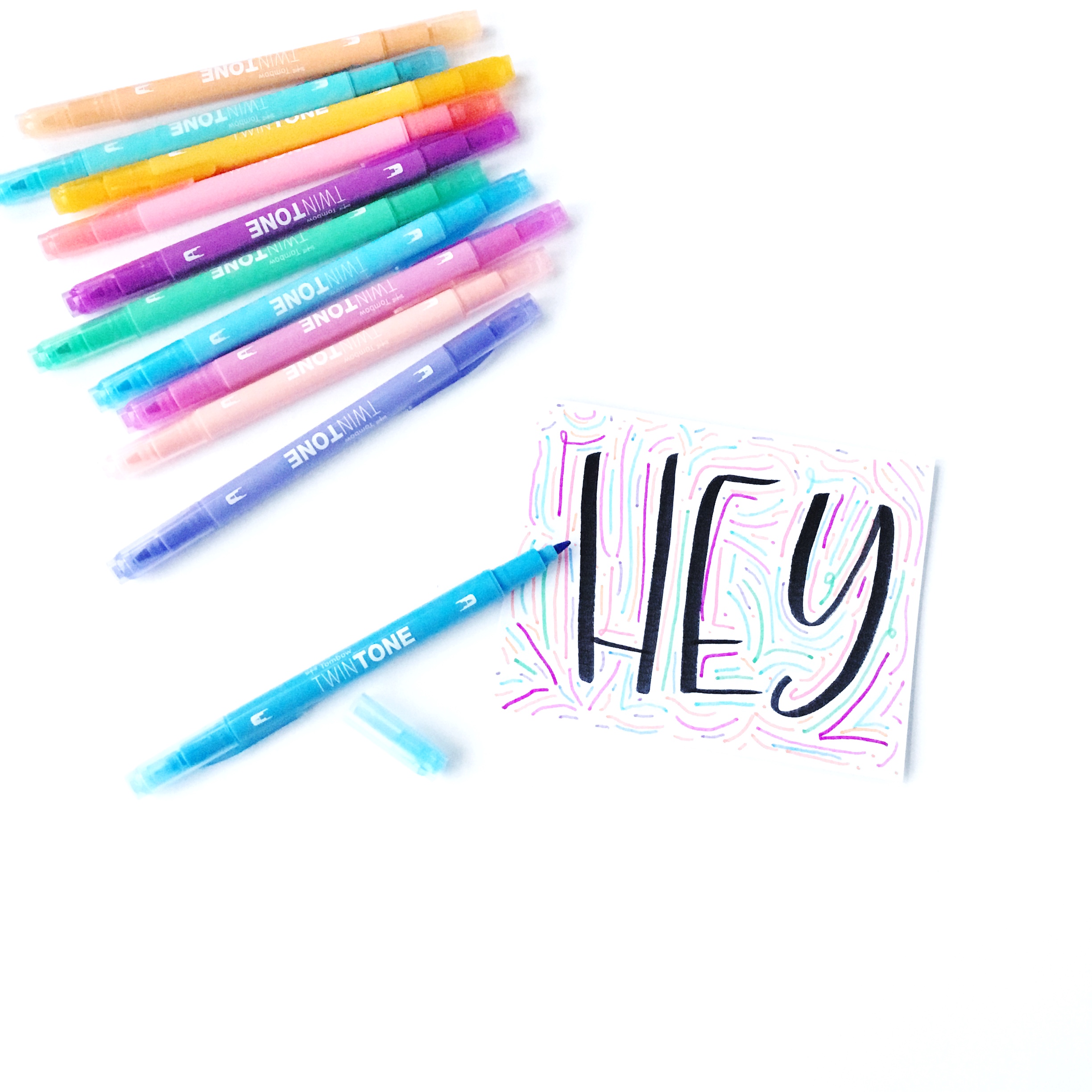 Block lettering also looks fabulous with this same design, but has more straight lines.  The pastel colors add interest but also allow the word to be the focus.
2. FLORALS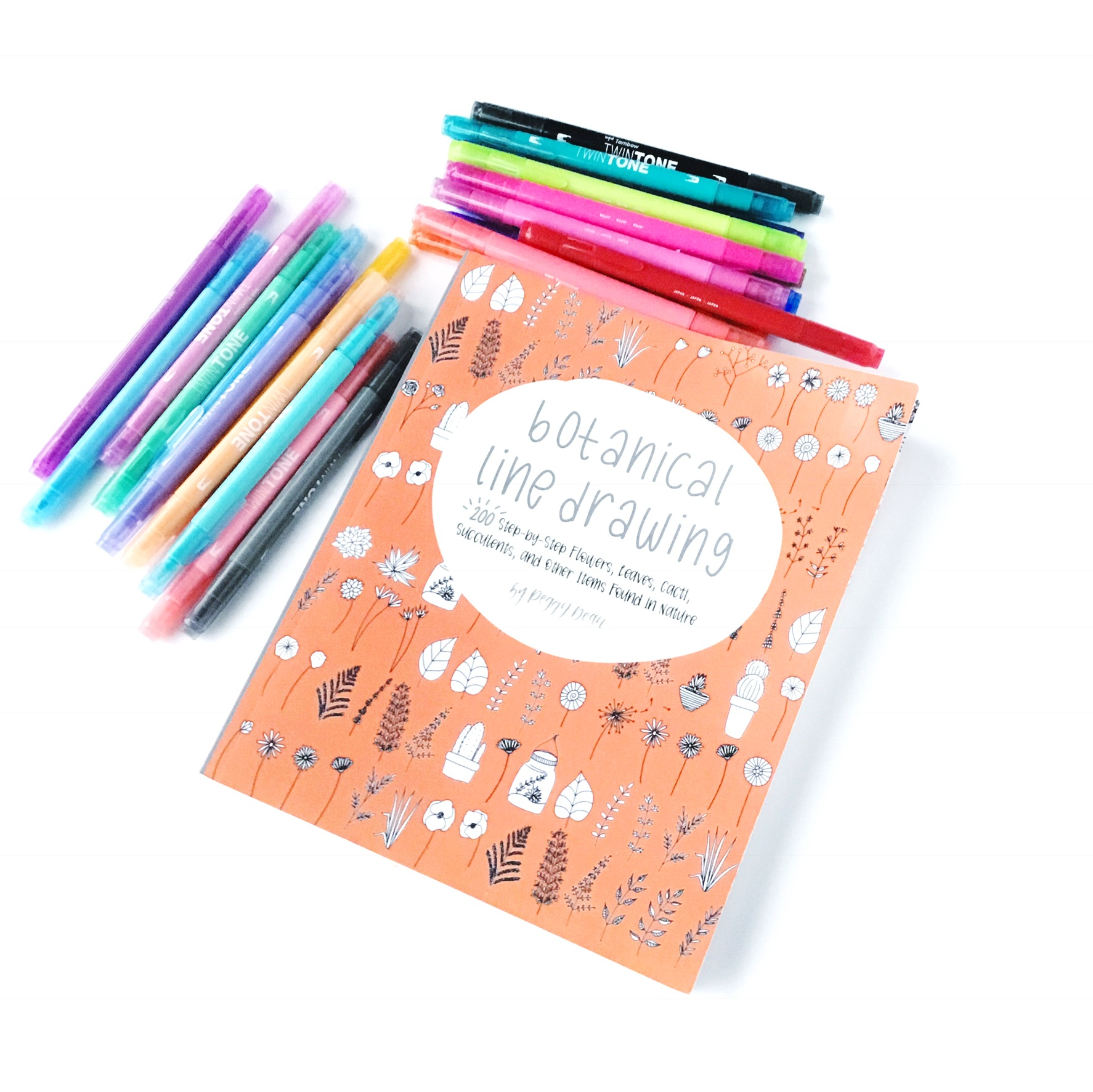 I've always been obsessed with drawing flowers, so I was really excited when my friend, Peggy Dean, sent me her new book Botanical Line Drawing.  It's amazing and perfect for use with the TwinTones.  You can learn step by step directions for drawing 200 different flowers and plants.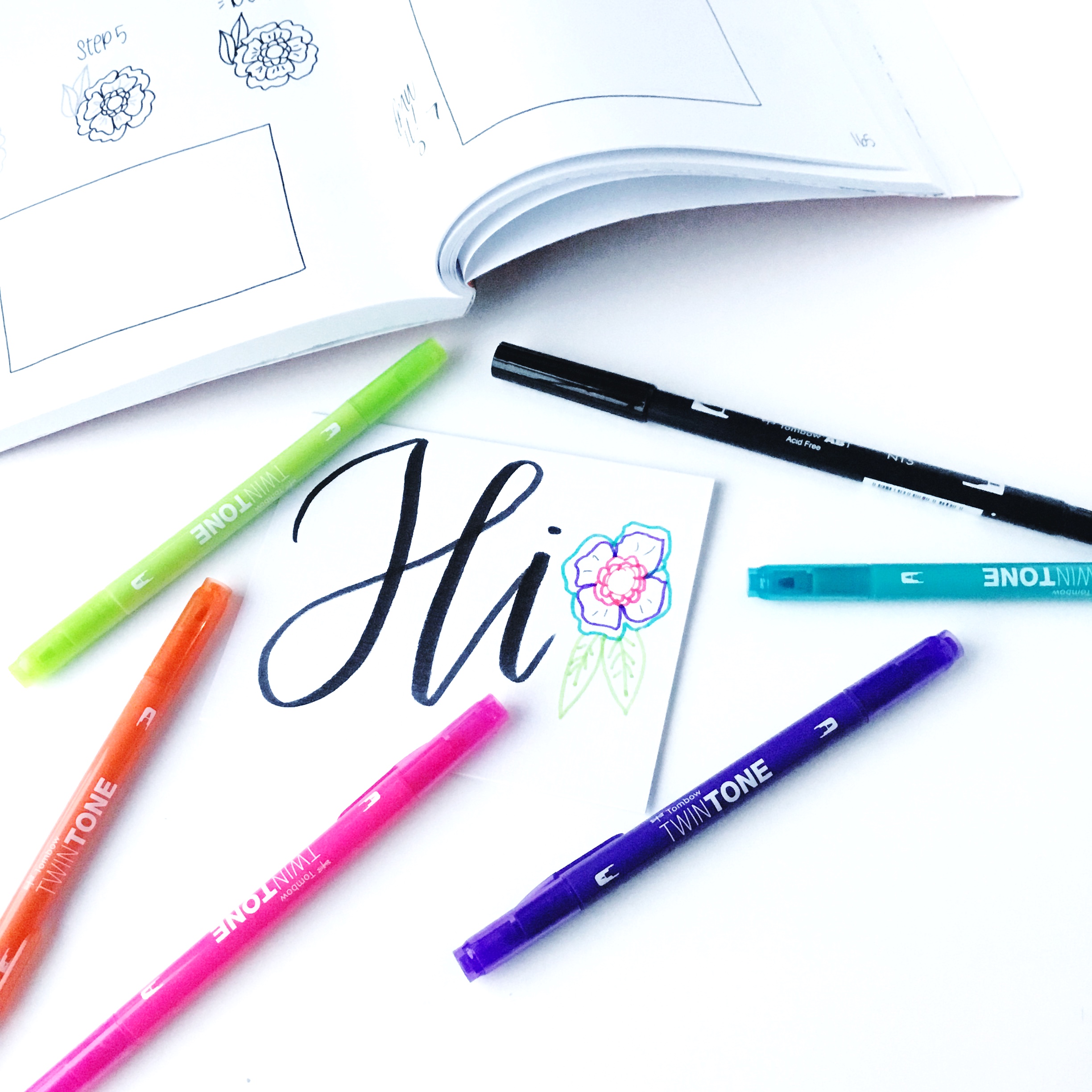 The bright Tombow TwinTones are absolutely perfect for drawing vibrant flower designs.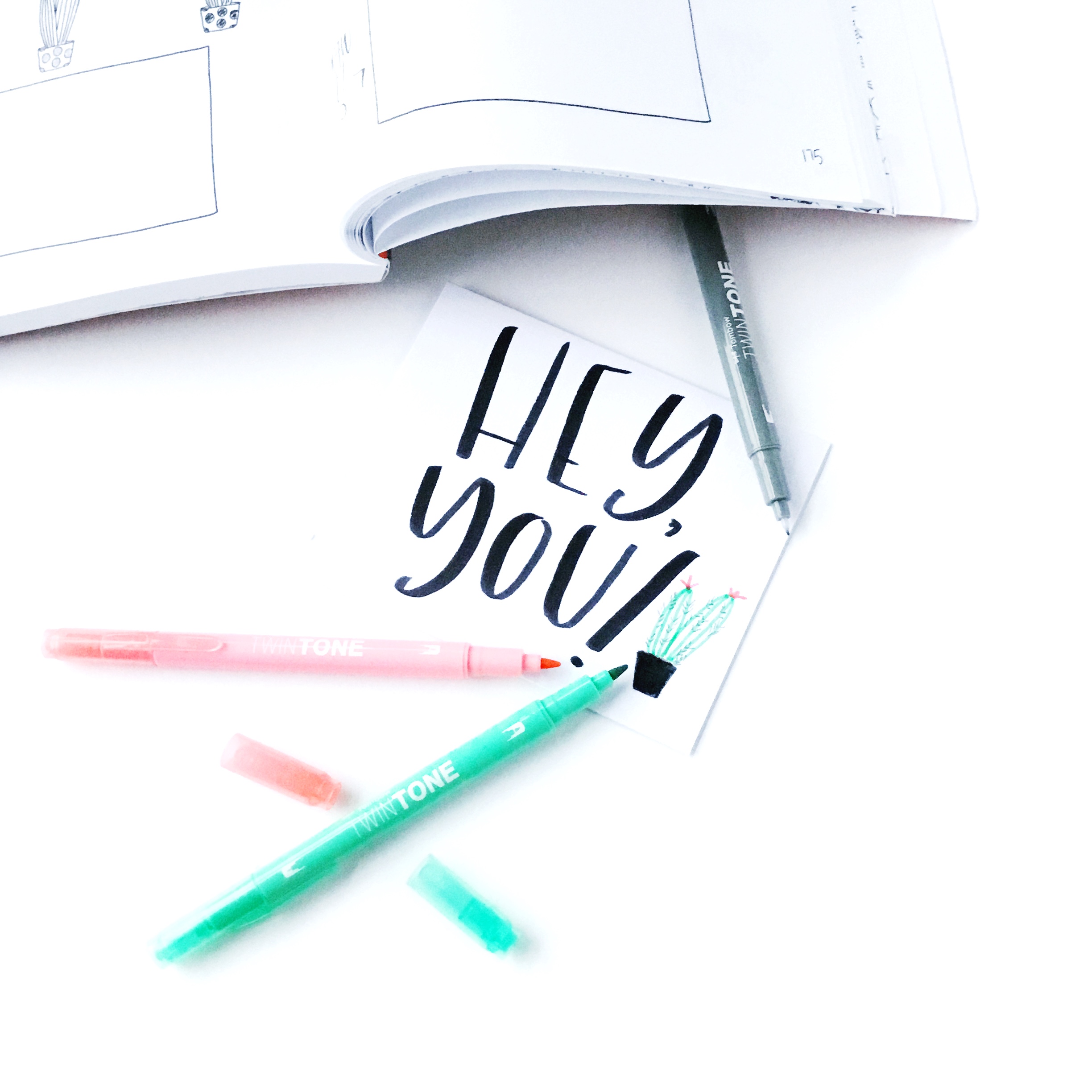 The pastel palette of the TwinTones is great for illustrating cooler doodles, such as succulents or cacti. Peggy's book is full of fun botanical illustrations that pair perfectly with both sets of the TwinTone markers.
3. COLORFUL SHADOWING
Shadowing is always an easy way to add interest to a word, but colorful shadowing adds a little extra pop.  Take a bold tip and add shadowing to one side of the lettering.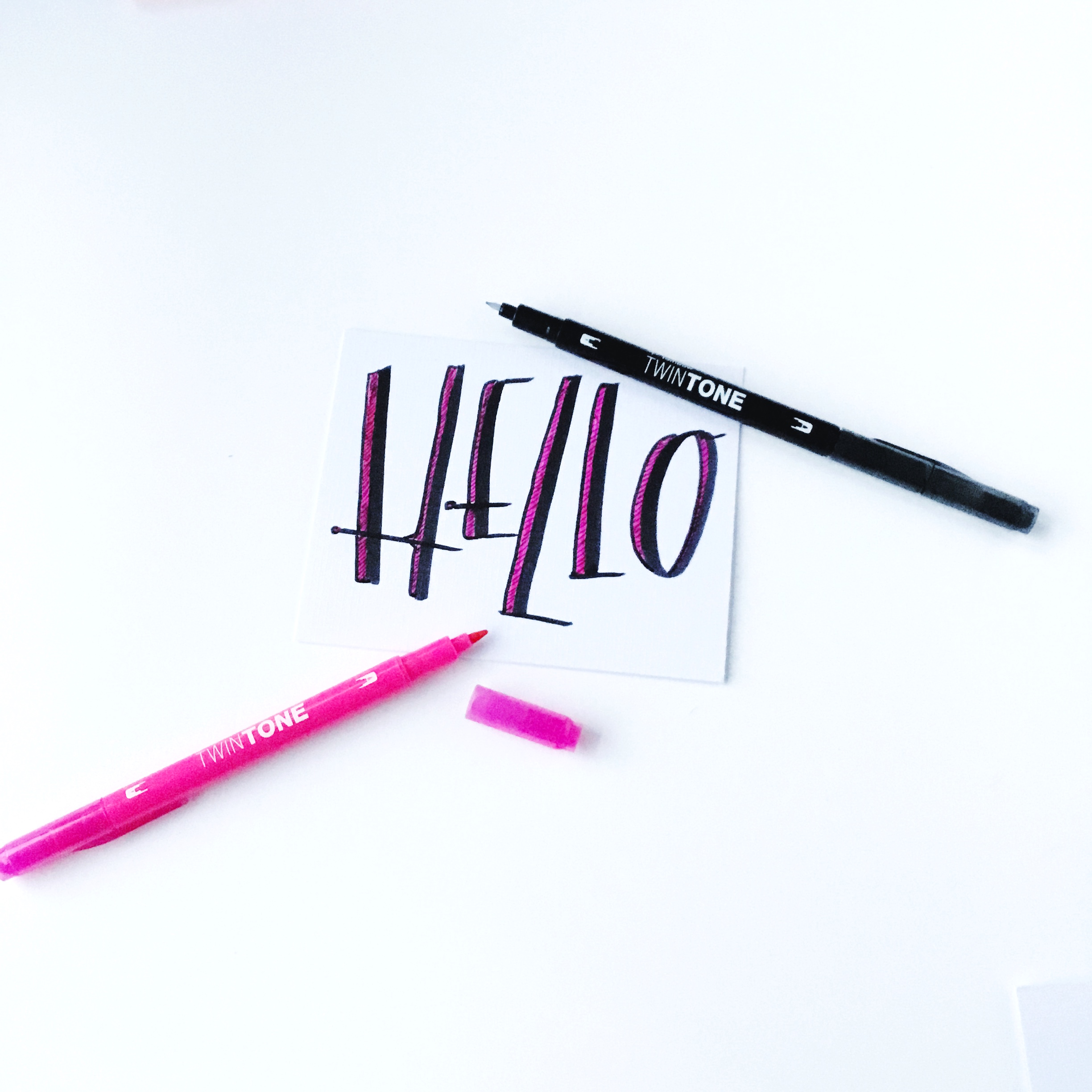 Using the extra-fine tip to the TwinTone marker in black or gray, trace around the color and add little lines inside of the color to create a colorful shadow effect.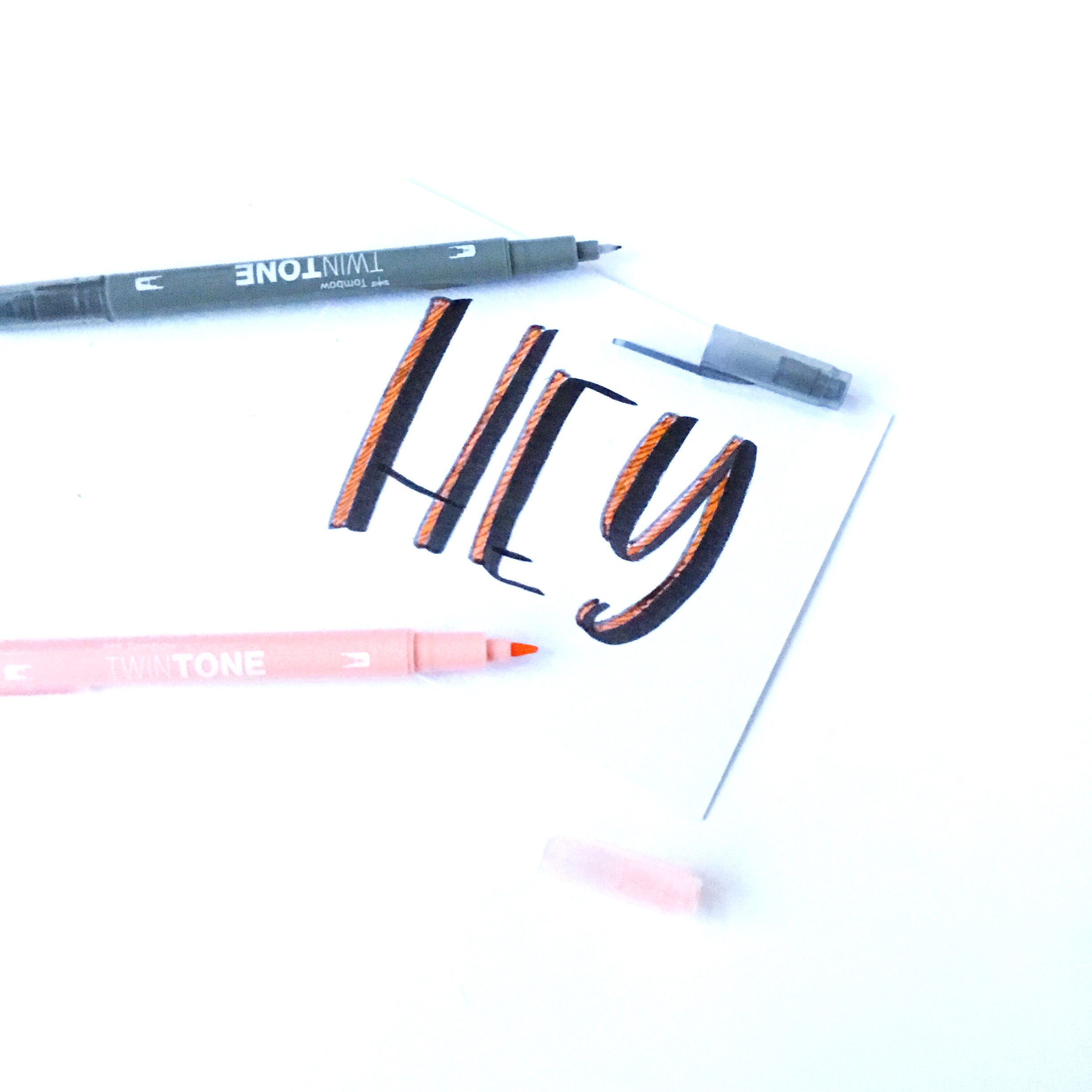 All 24 colors are perfect for this kind of lettering.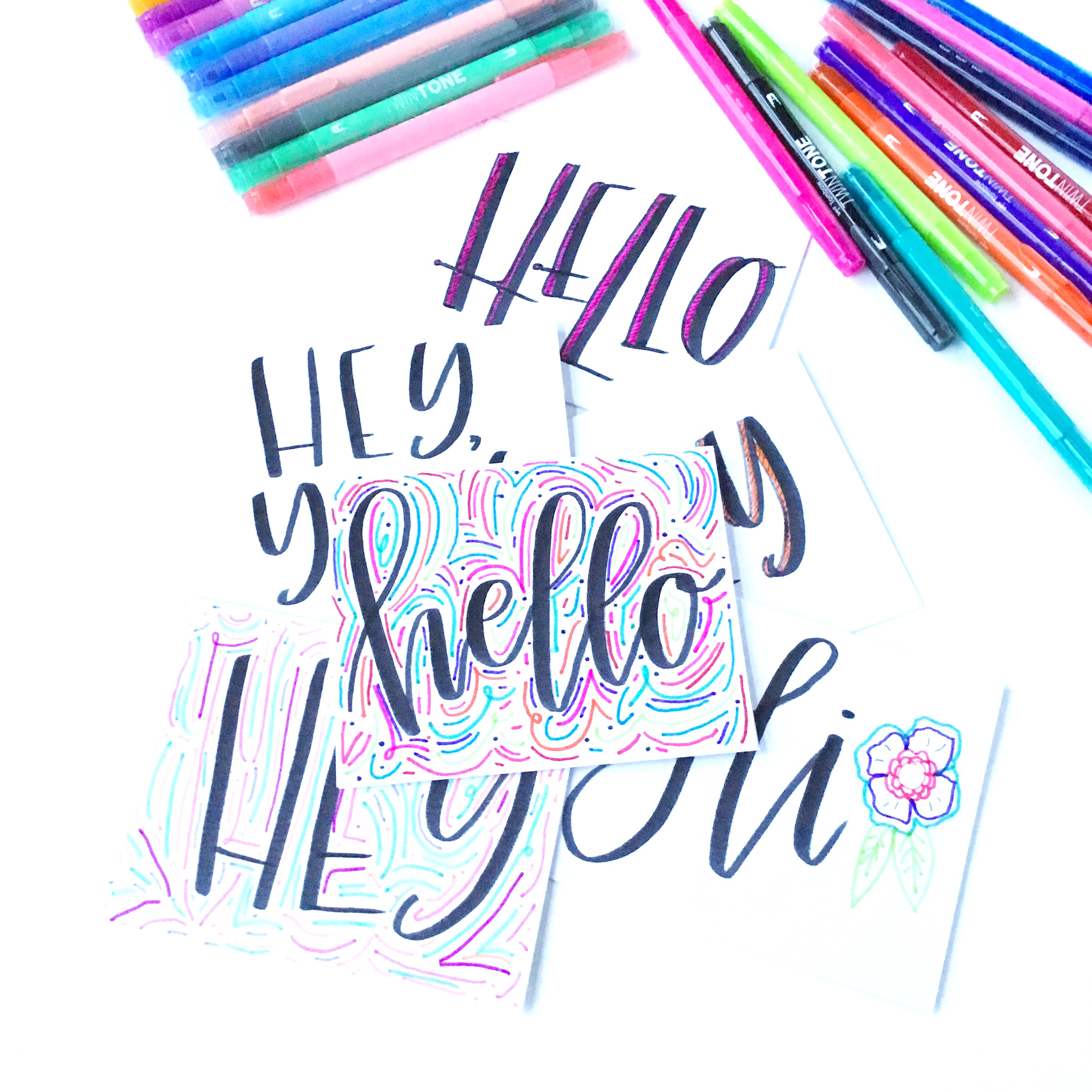 And there you have it! Take your lettering to new heights and create cards and artwork that are different and unique.  Say hello to the new Tombow TwinTone Dual Tip Markers and add a little bit of color to your lettering!  For more tips and tricks about Tombow products follow me on Instagram (@renmadecalligraphy) and check out my website at renmadecalligraphy.com.
Happy Lettering!
Lauren