Hi, Marie Browning here to step you through this fun and colorful project – some beautiful watercolor feather gift toppers made with products from Tombow and Waffle Flower. They can be made in a jiffy and used to adorn gift bags, jar gifts and gift boxes.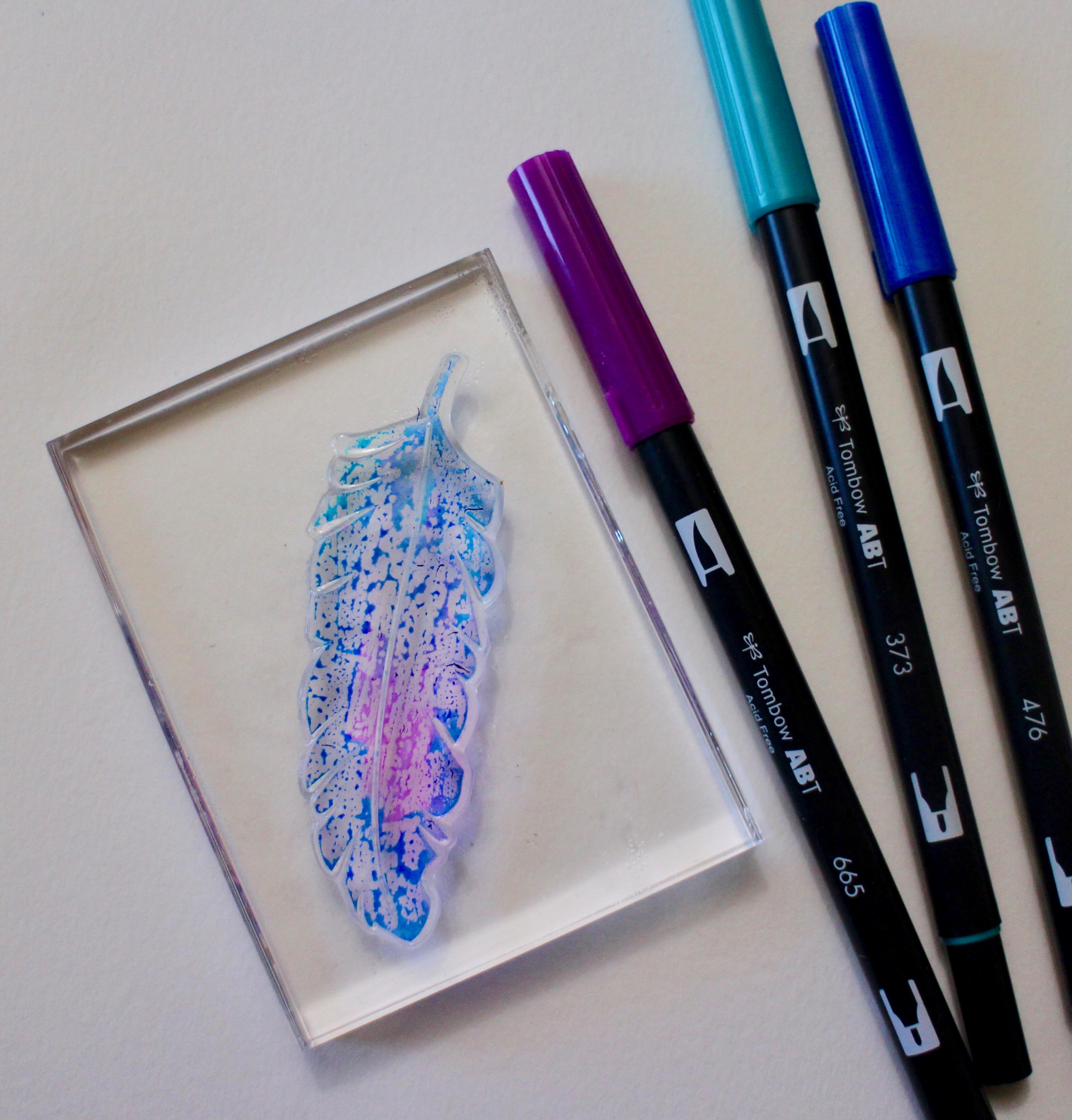 Step 1: Ink the Stamp with the Dual Brush Pens
I choose a Dual Brush Pen color palette of greens, blues and purples. The colors numbers are: 451 sky blue, 443 turquoise, 555 ultramarine, 673 orchid, 665 purple, 636 imperial purple, 243 mint, 296 green, and 346 sea green. The trendy Feather More stamps are from Waffle Flower . I love the solid surface areas for laying down lots of bright colors. Using the brush tip, lay down some color onto the stamps. Use two or three colors on each feather. Spritz the colored stamp with a fine mist of water using the mister from the Blending Kit and stamp onto watercolor paper. I'm using 200 series Watercolor Paper from Strathmore.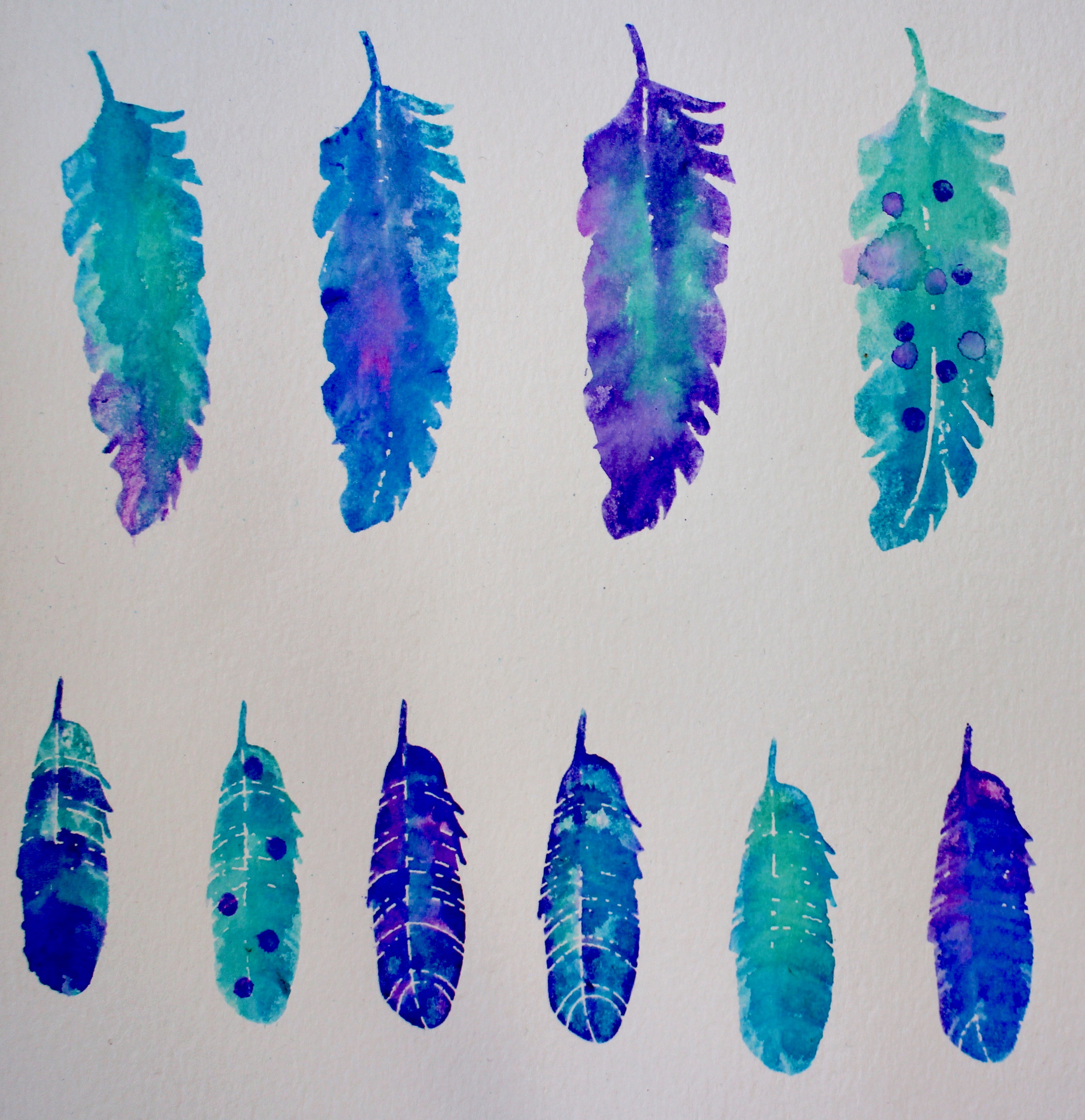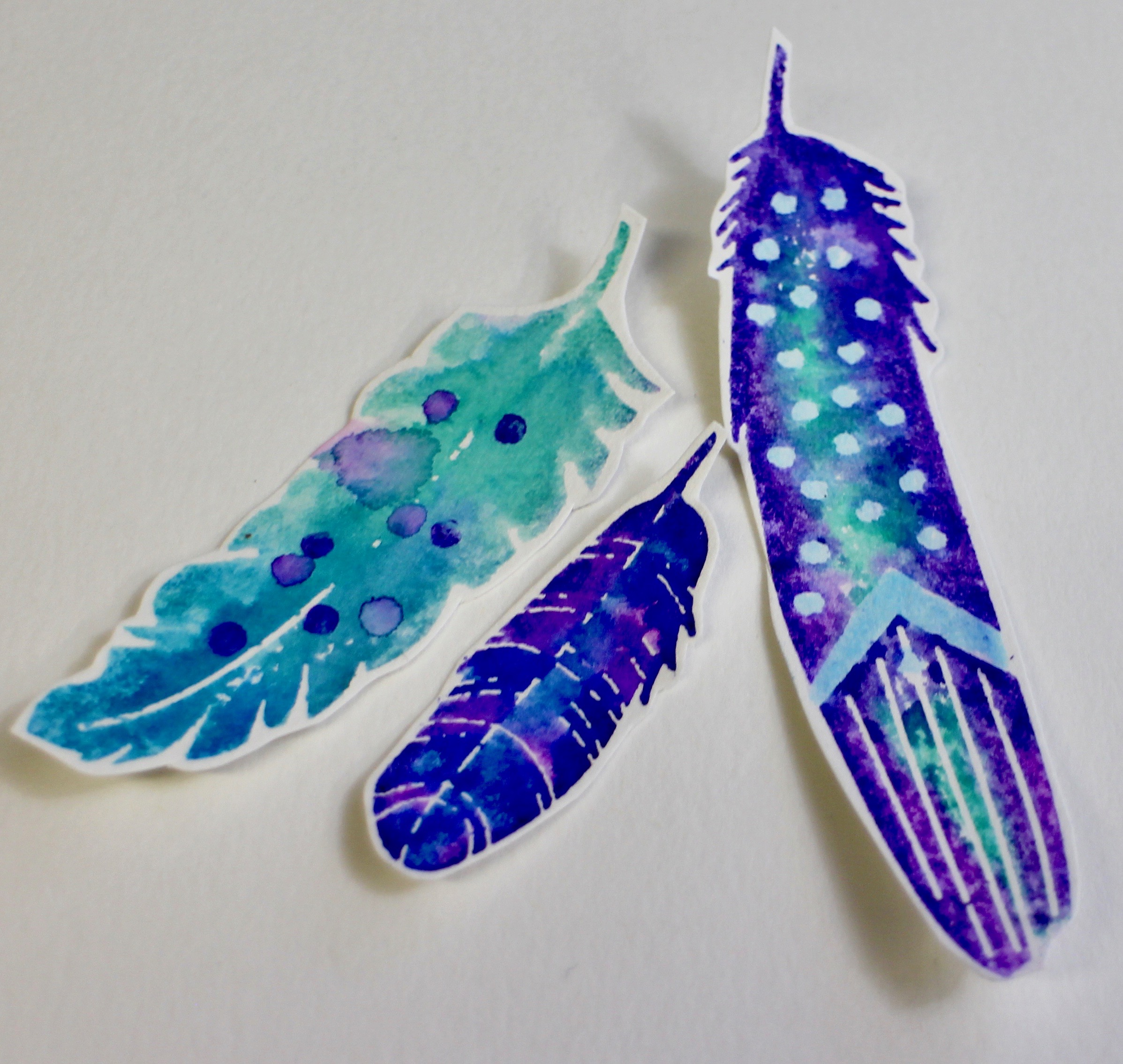 Step 2: Cut out the feathers
Let the stamped feathers dry. I love how each feather turns out so differently. Water drips, dot overlays and blended colors all add to the watercolor effect. Trim each feather leaving a slight edge. Waffle Flower also has a Feather Die set that coordinates with the Feather More Stamps.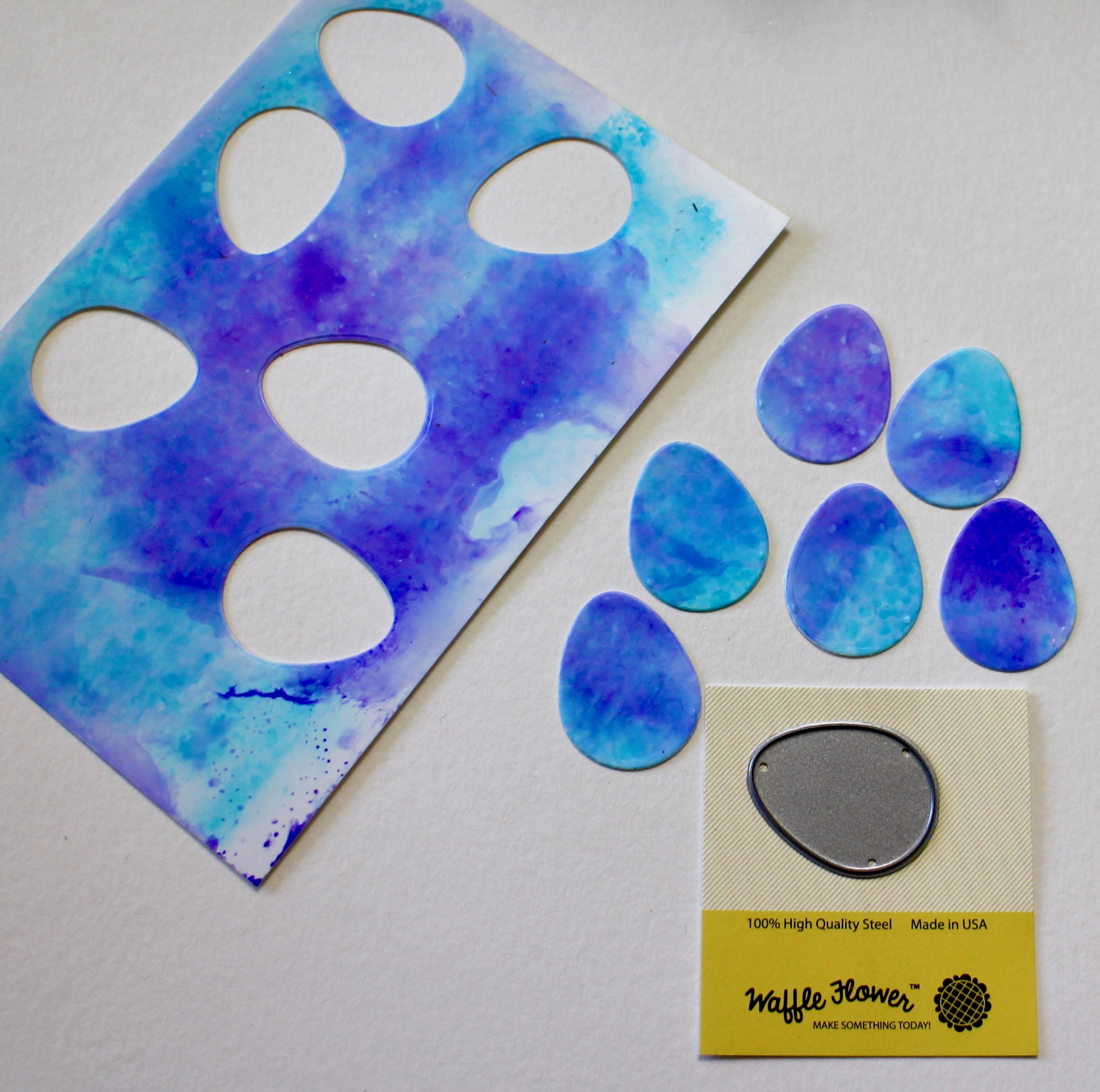 Step 3: Create the eggs
I did a layered splash on photo paper to create the eggs. With the Blending Palette, cover with the 443 turquoise Dual Brush Pen using the brush tip. Spritz with water. Lay, glossy side down, a 4 x 6 piece of glossy photo paper (the type you use in your inkjet printer). Dry off the palette and photo paper by wiping with a paper towel. Repeat with the 636 imperial purple Dual Brush Pen. When dry, die cut out the eggs using the Mini Egg Die cut from Waffle Flower.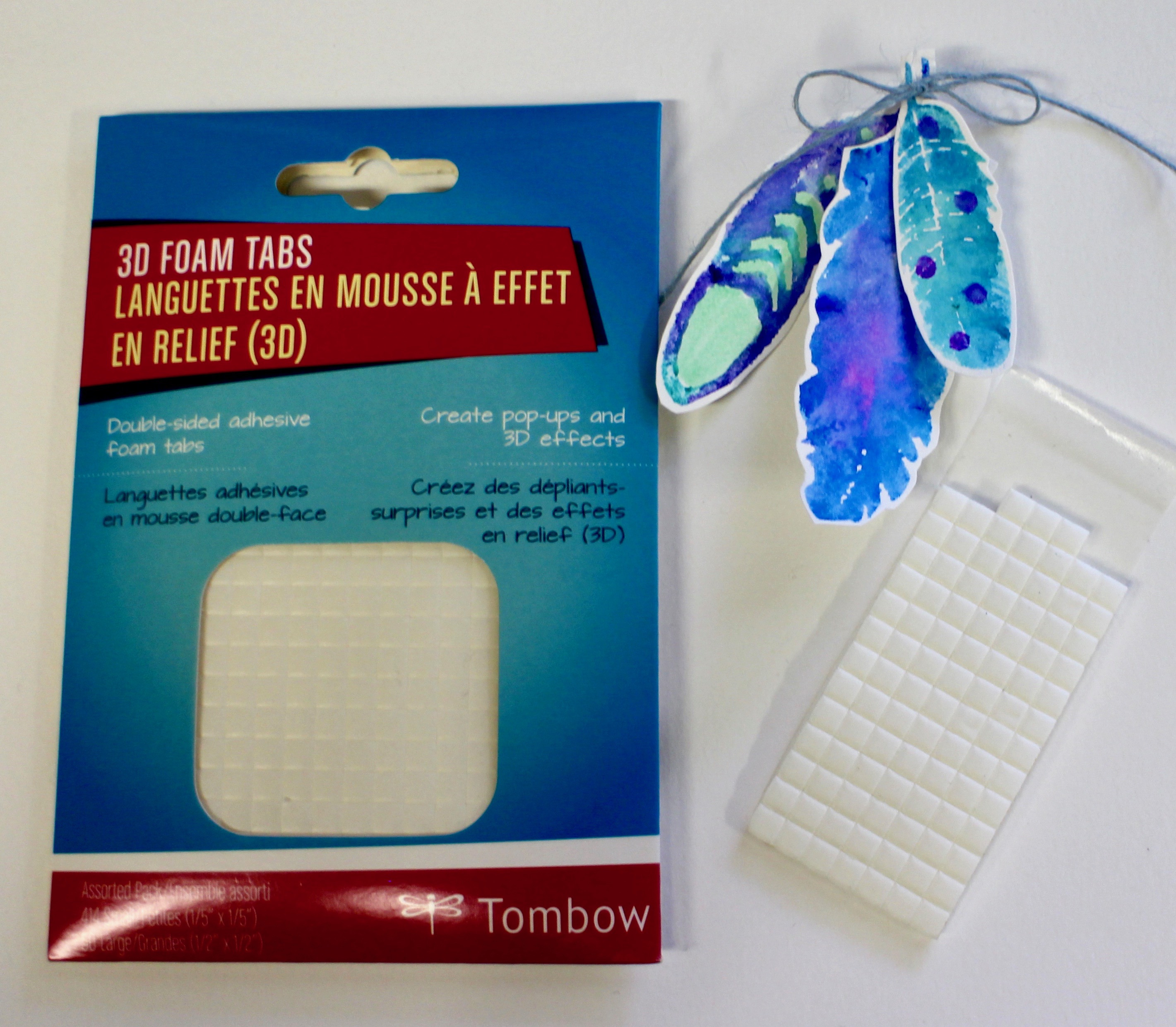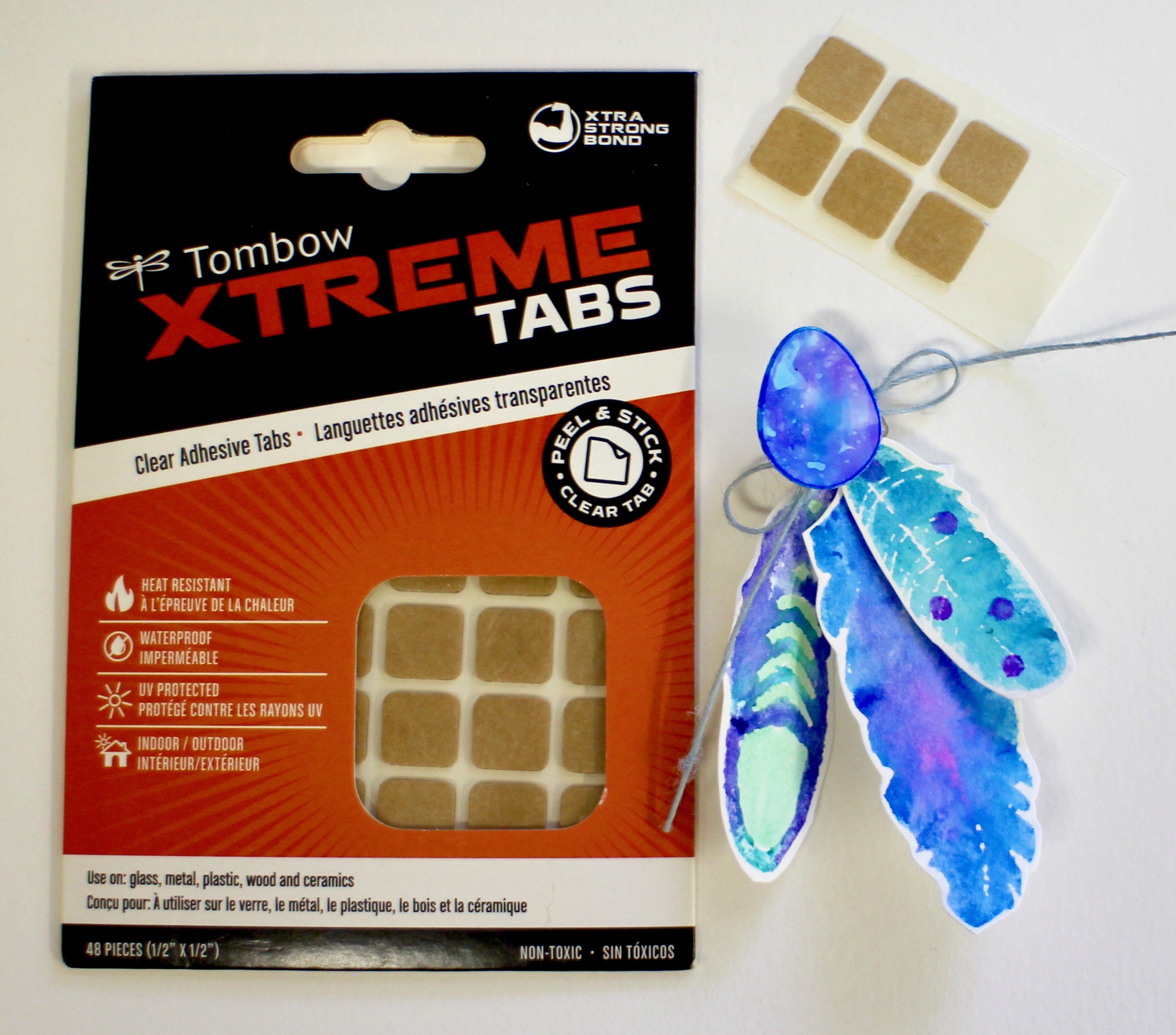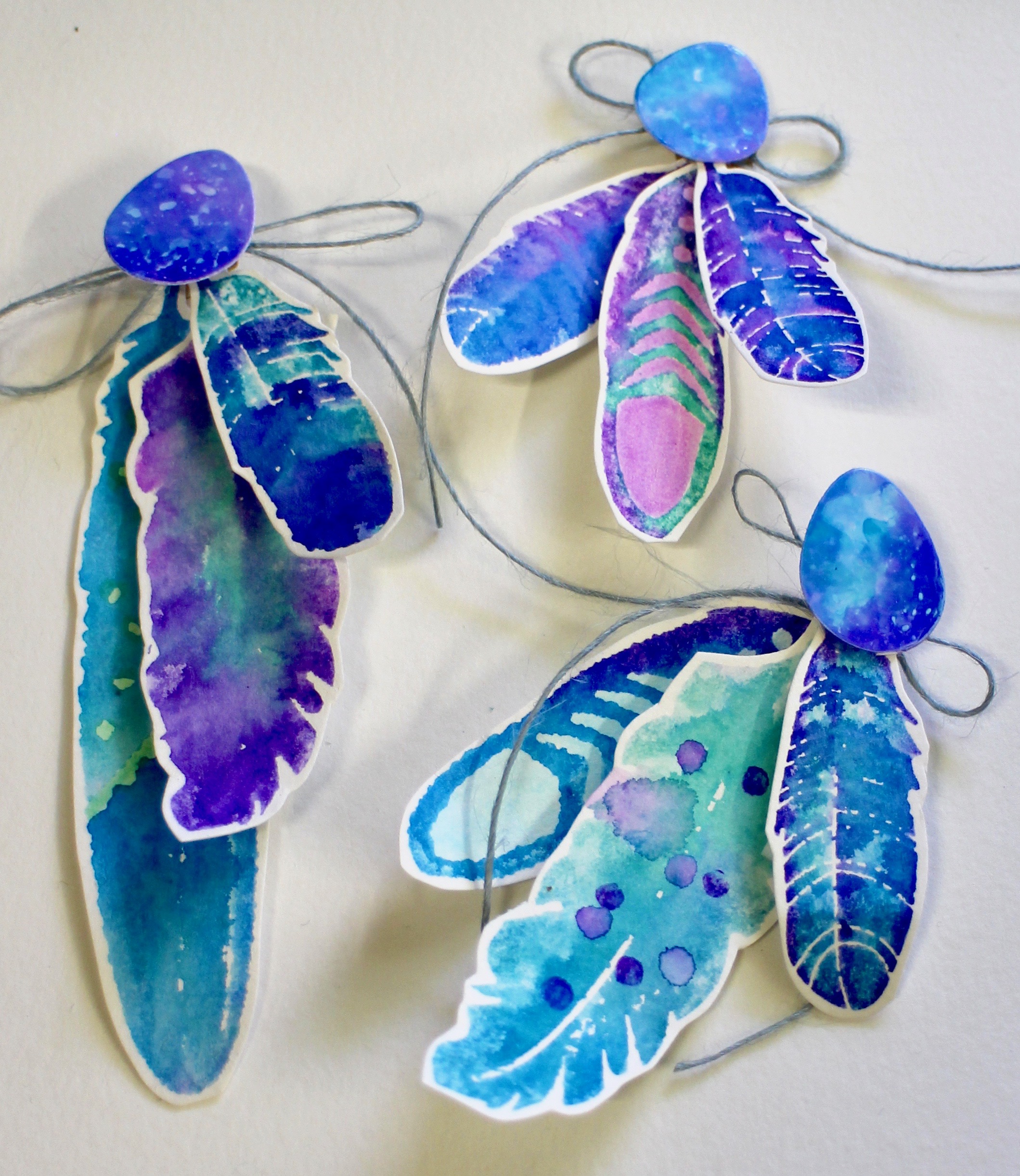 Step 4: Arrange the feather clusters
I created the feather clusters by layering the feathers together with the Foam Tabs. At this time you can gently bend the feathers for more dimension. I also tied a length string burlap from May Arts around the top of the feathers. For the next step, sandwich the top of the cluster between two Tombow Xtreme Tabs. Remove the top backing paper and add the egg. Leave the bottom backing paper on until you are ready to add to your gift.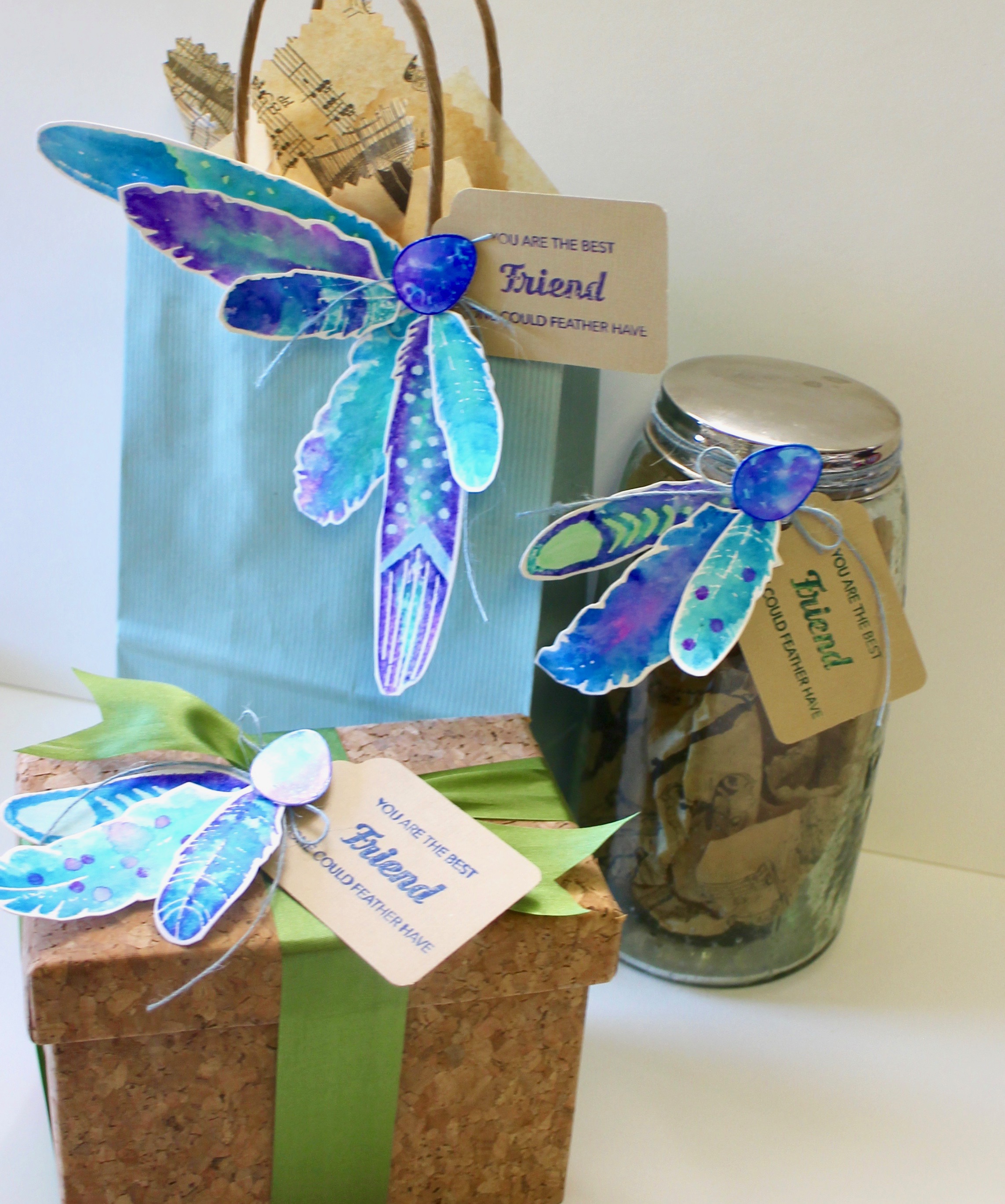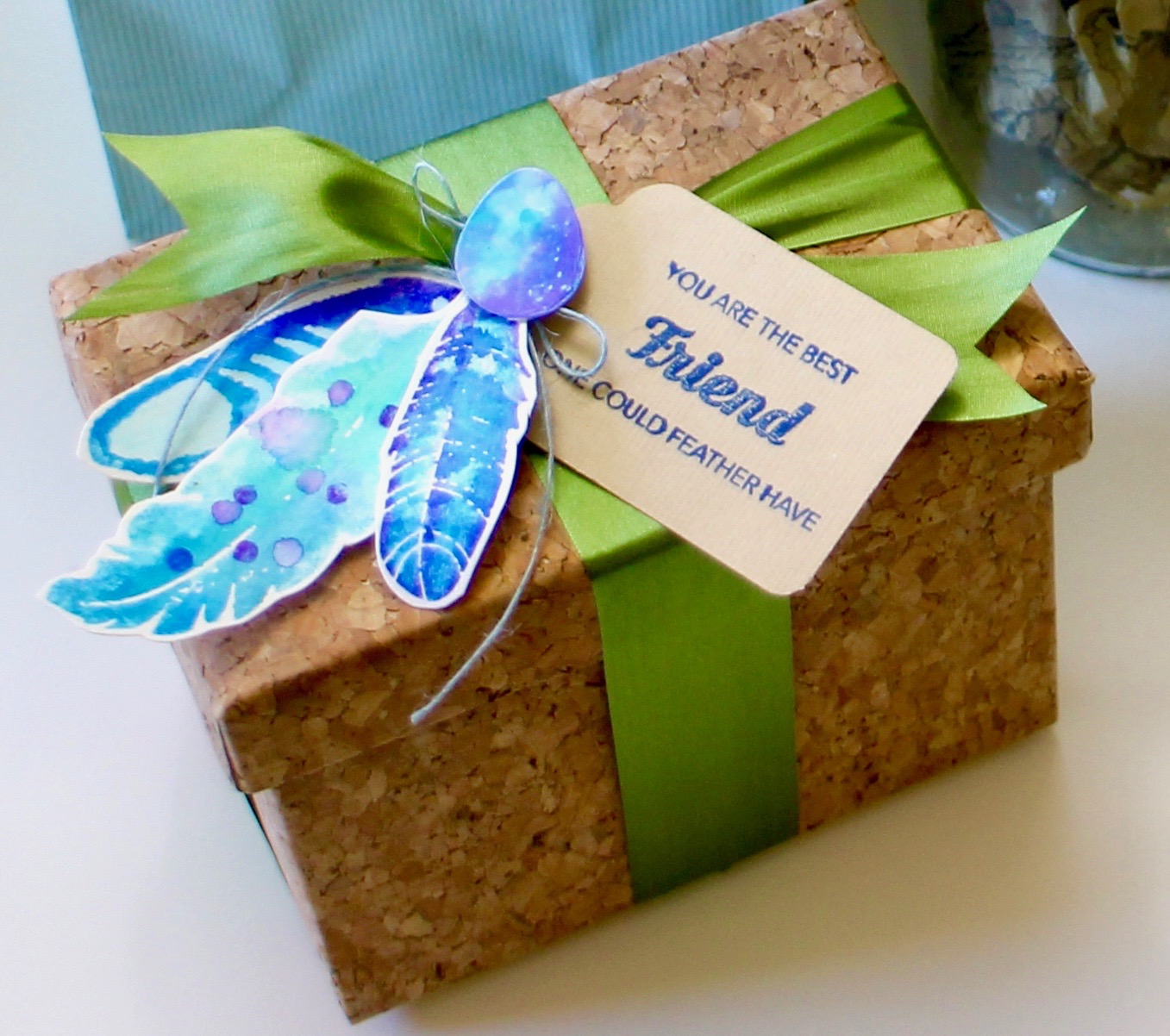 Add a tag, stamped with your greeting from the Feather More Stamp Set. Use a dark colored Dual Brush Pen to ink the stamp. These Watercolor Feather Toppers are sure to dress up your gifts and delight the recipient! Thank you Waffle Flower for your gorgeous Feather More Stamps!