Hello Friends! It's Smitha here with some watercoloring today. Birthday cards are the cards I find myself needing the most so today I am making a quick and cute one in a few easy steps.
I'm using one of my favorite techniques today, that is to use my Tombow Dual Brush pens to create soft watercolor effects. I'll share a few tips along the way that will ensure you have a great watercoloring experience!
For this technique you will need your Tombow Dual Brush Pens, a good watercolor paper, a paint brush, some water, a water resistant black ink pad and some cute stamps. I am using this adorable Birthday Wishes Stamp by Waffle Flower for my card today!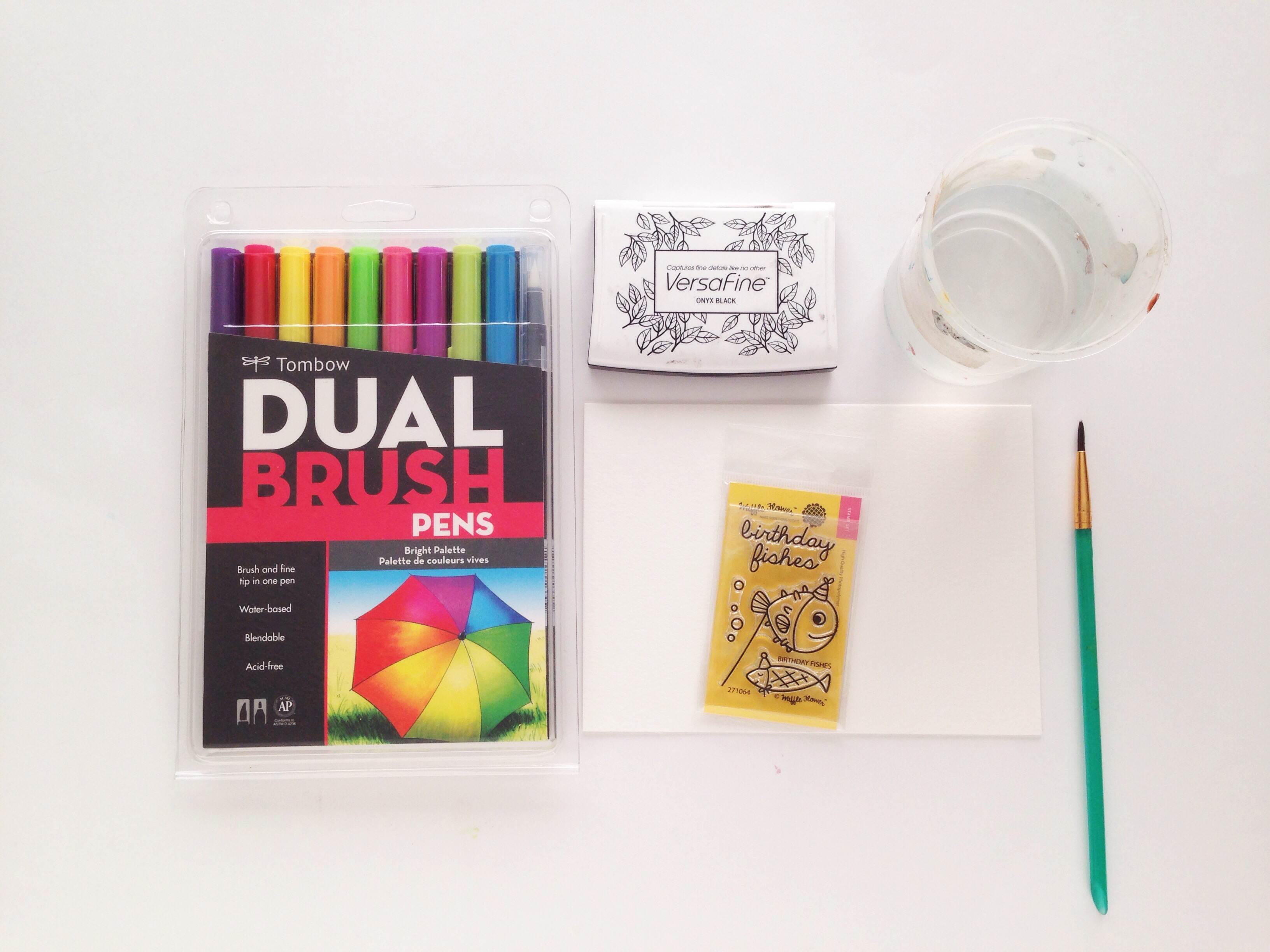 Onto my watercolor card front, I stamped a few fish images repeatedly and then added a sentiment below. When you plan to watercolor you images, a black pigment ink that is water resistant is necessary. If not, the black stamped lines could smudge when you paint over it.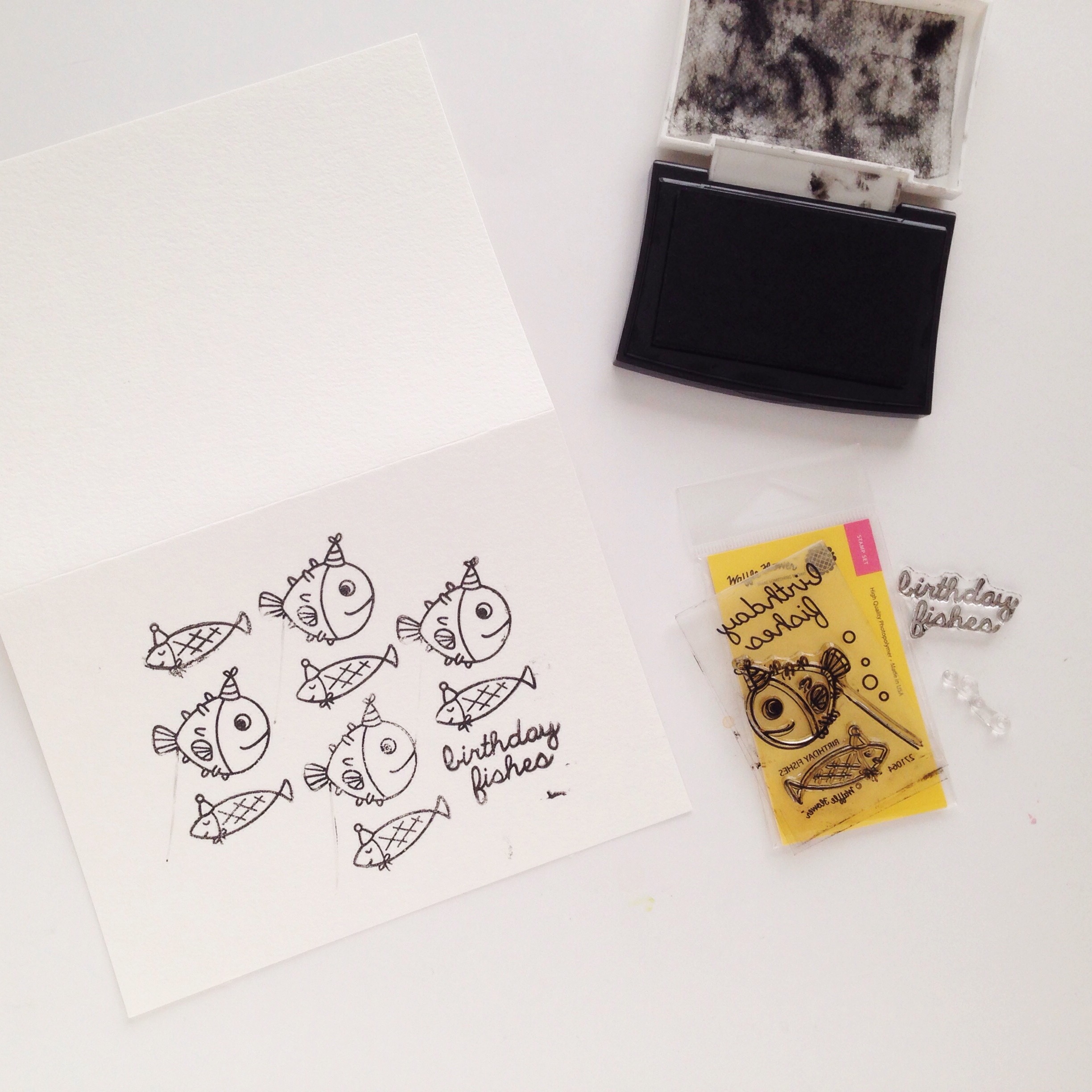 Next, I begin adding color to the fishes. I first add color by directly bringing the Tombow Dual Brush Pen to paper.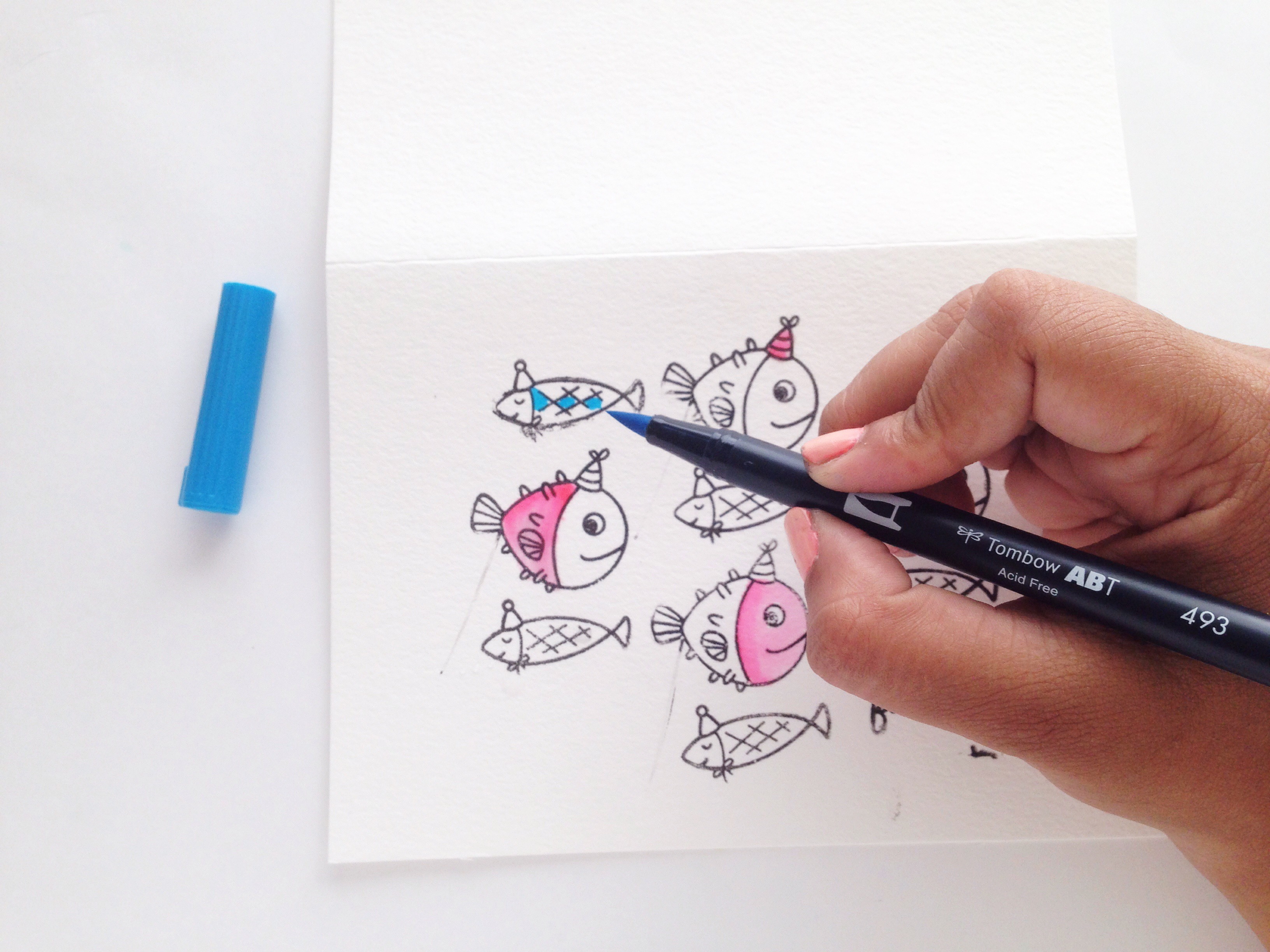 Next, with just water on my paintbrush I move the color around. You can add as little or as much water as you like, depending on the paper you have used. A good thick quality watercolor paper can handle more water than others.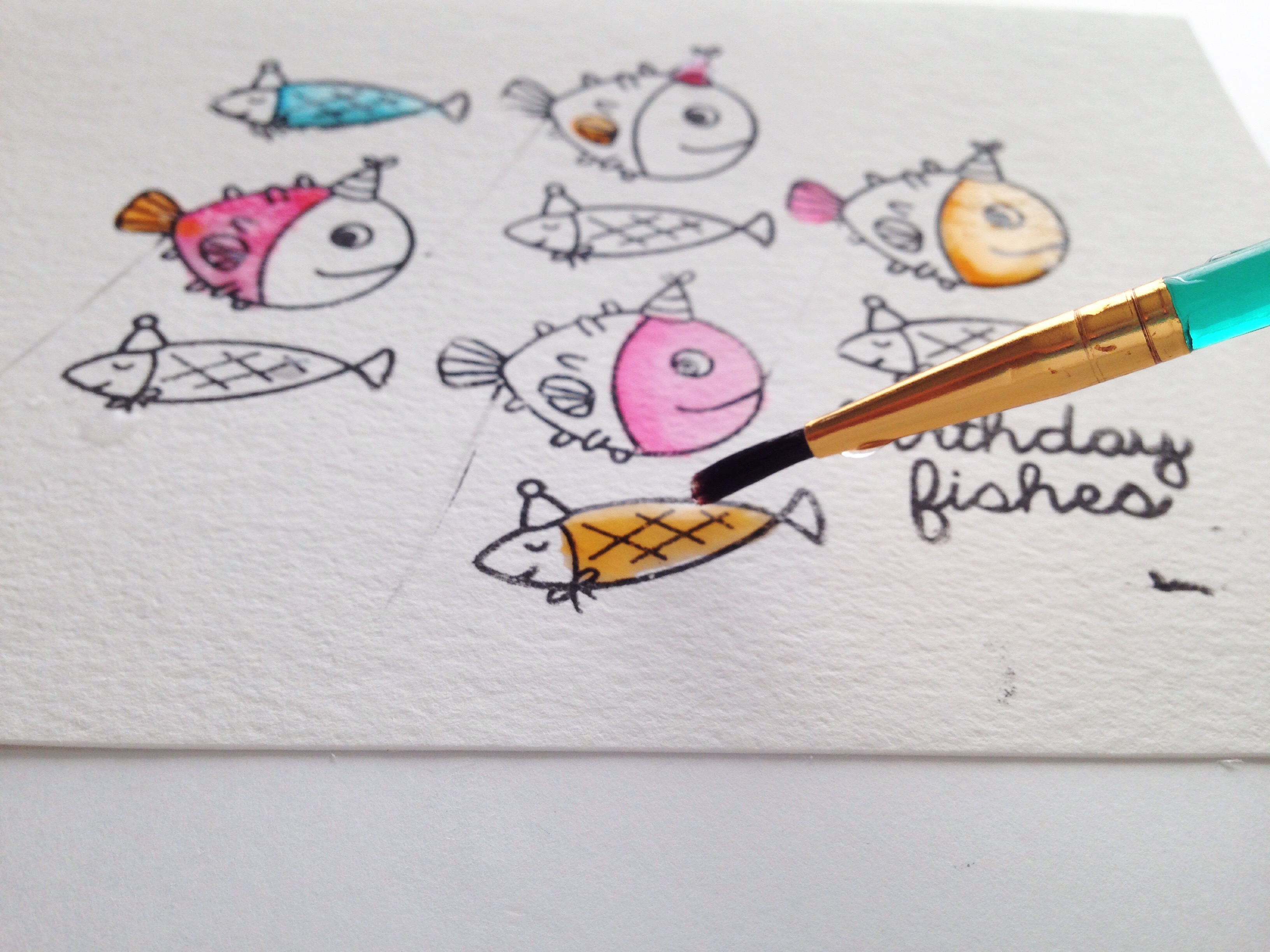 I continued in this manner and colored in all of the various fishes. I used bright whimsical colors and lots of water.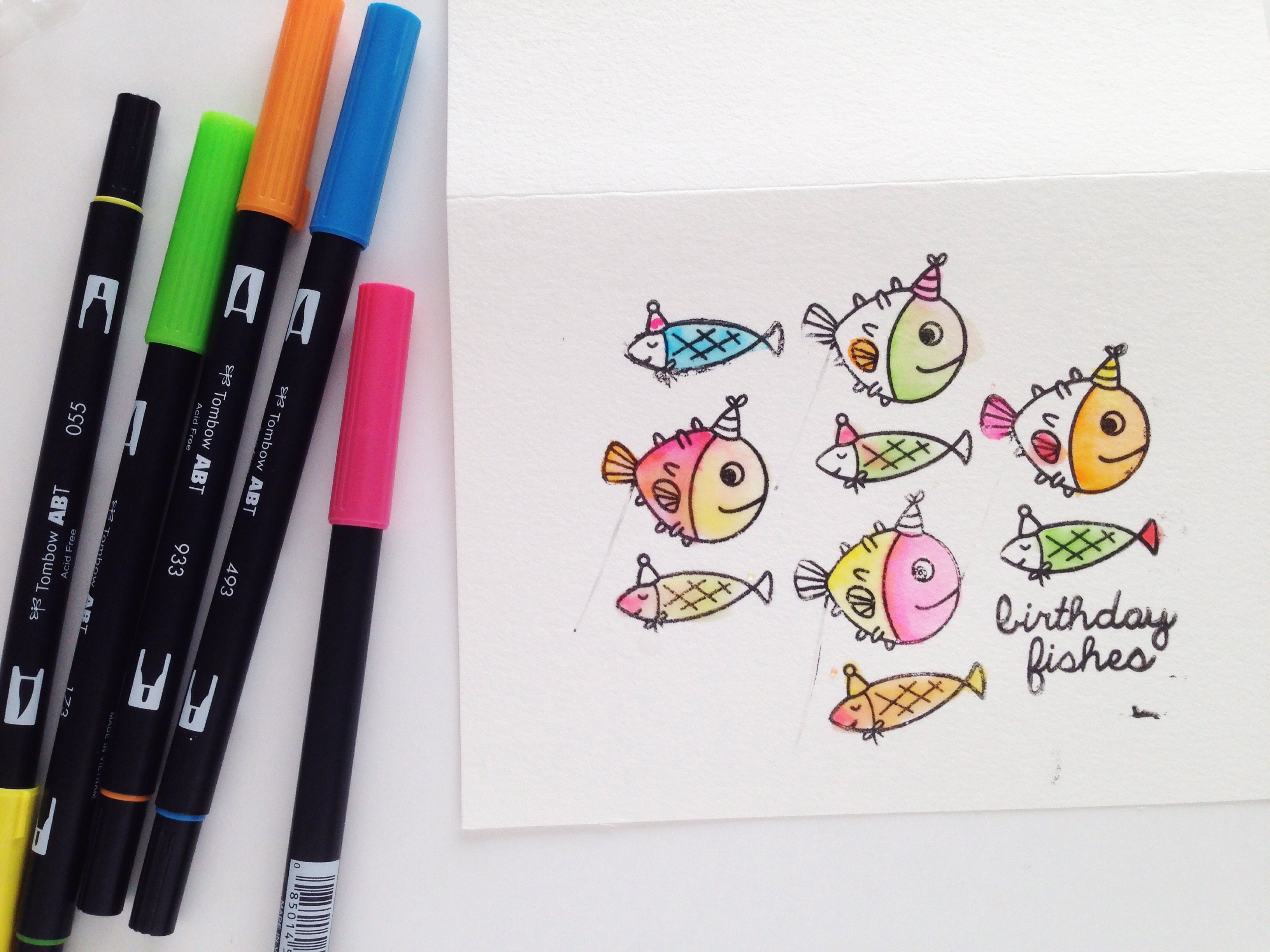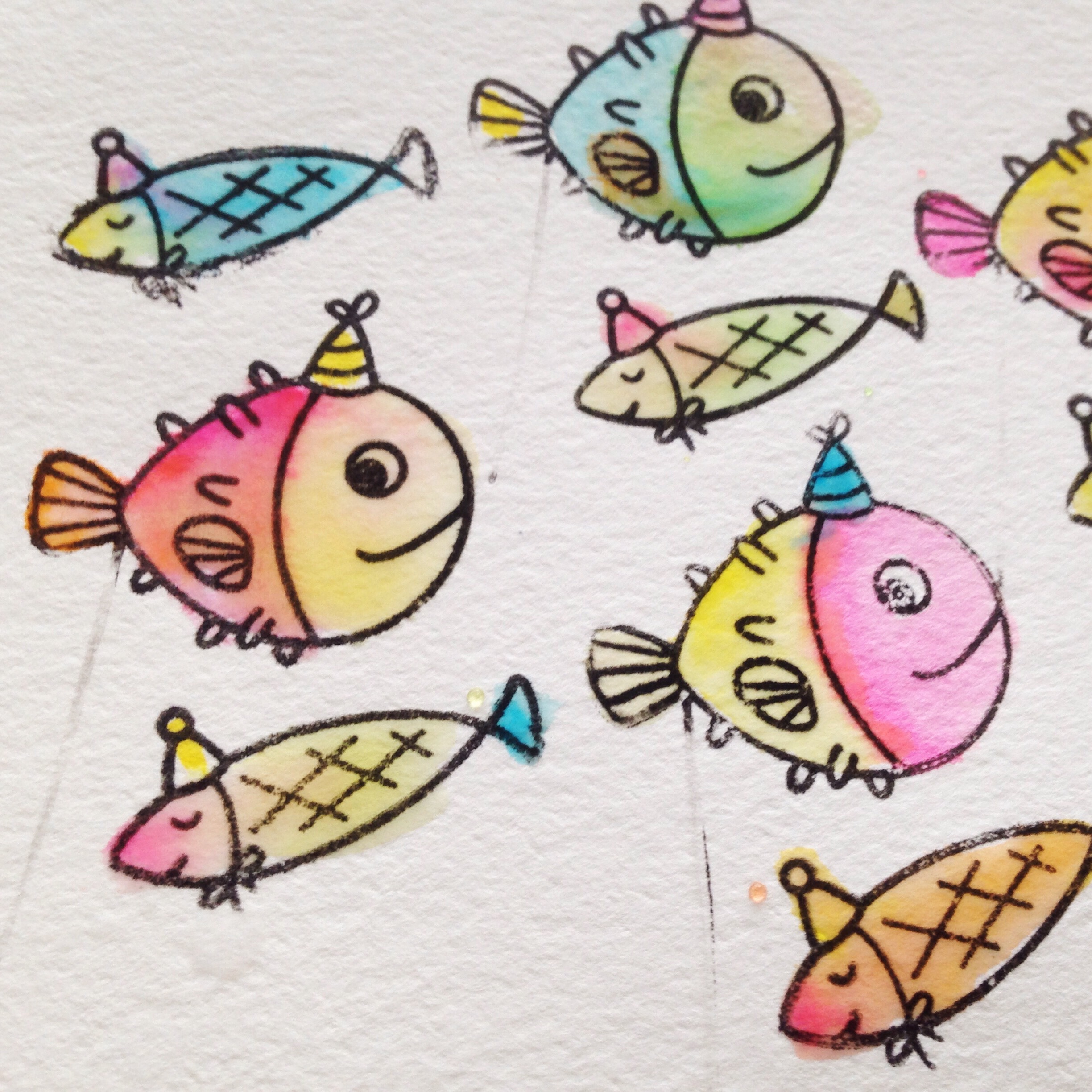 For the background, I added blue onto the paper and then used the water again to create the soft water look and feel.
Finally I used the blue Dual Brush Pen to color the bubble stamp and stamped many bubbles all around the card.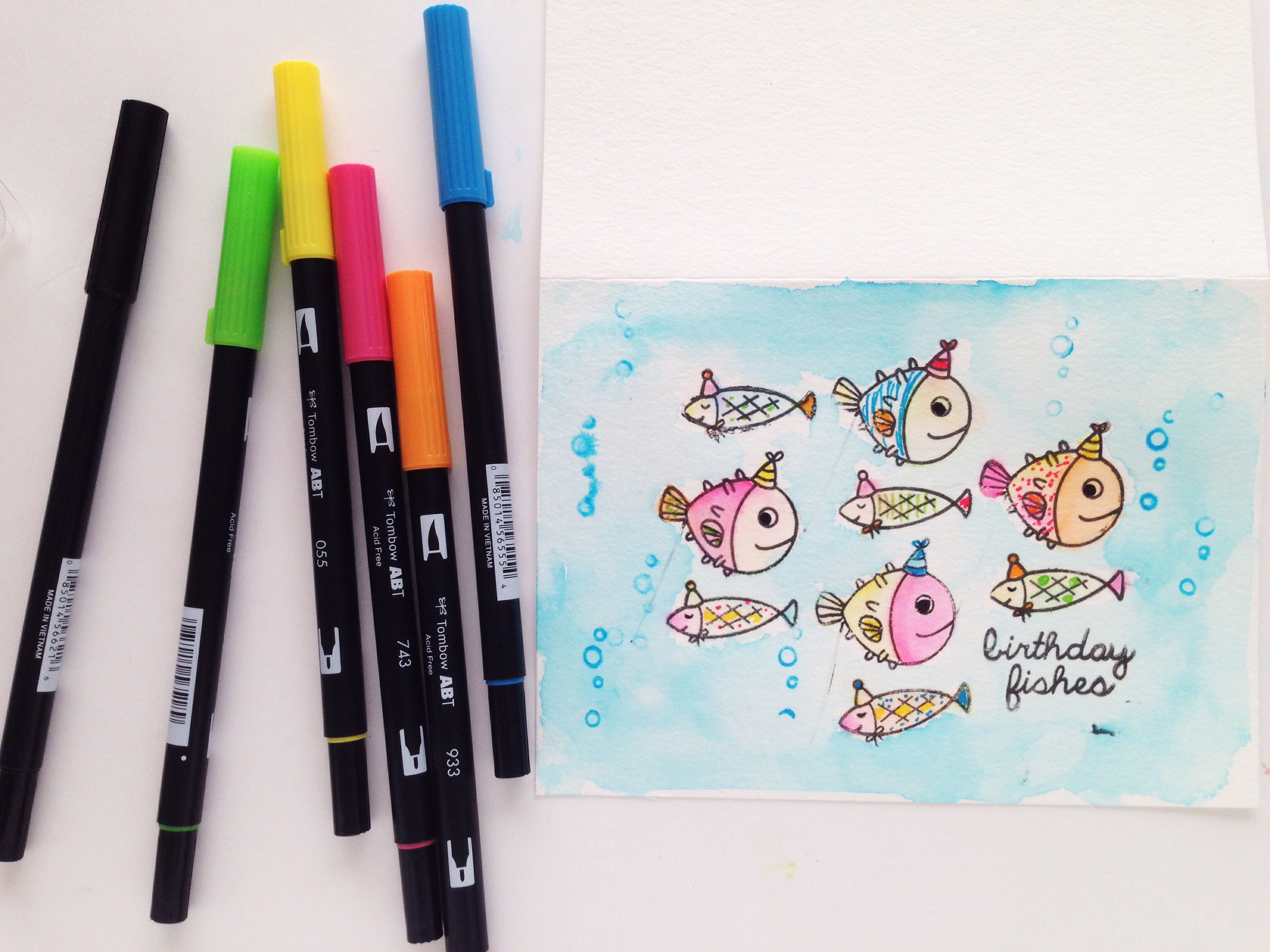 I love how the card turned out! It's simple but super cute! Thanks for following along with my watercoloring today!
Happy Crafting!