Hello friends! It's Smitha here bringing you a papercrafting tutorial that is all floral and colroful. It's back to school time and I thought I would make a simple quote art as a teacher's gift idea today.
I started by gathering various colors of cardstocks, Tombow MONO Multi XL liquid glue and some Adhesive Dots.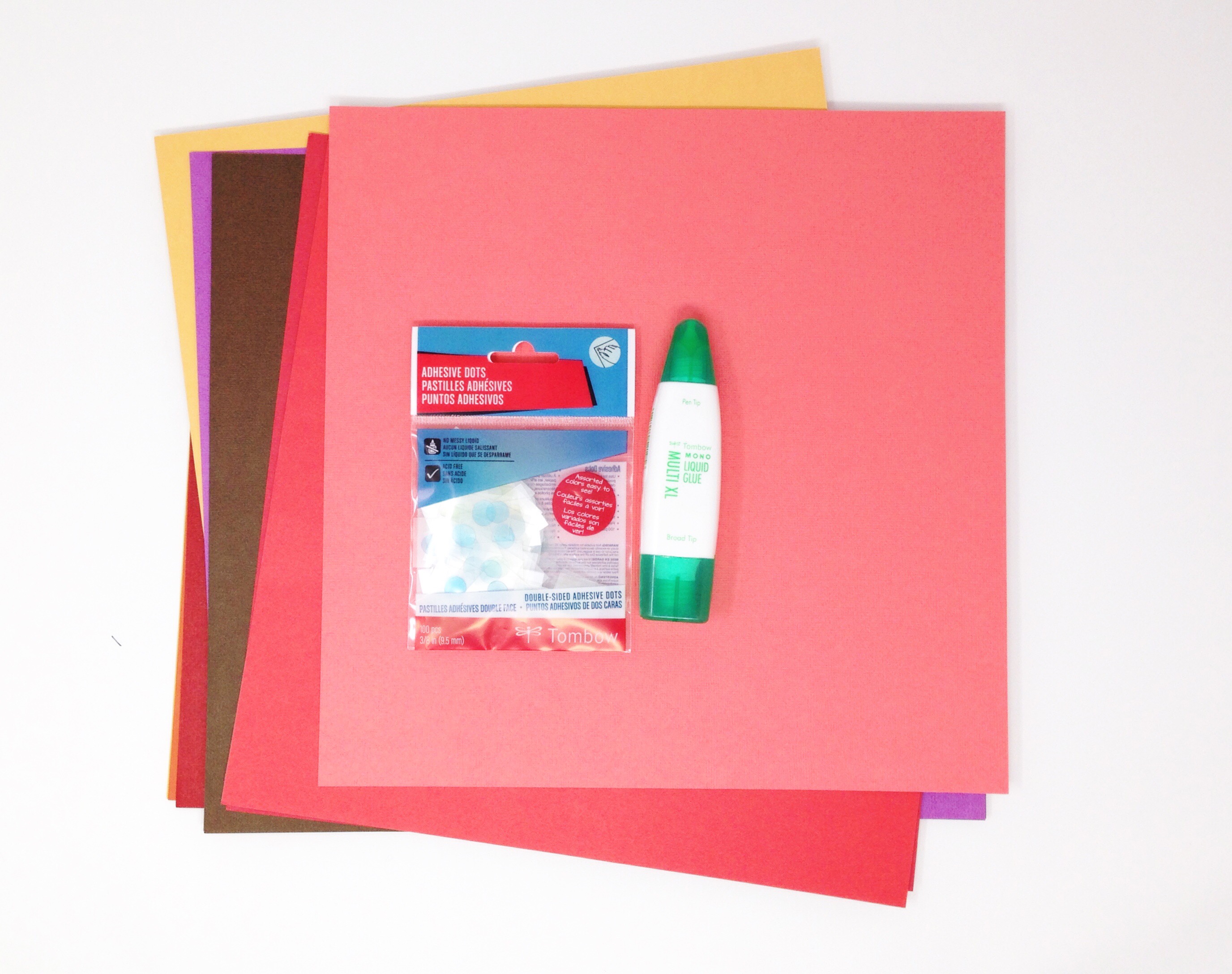 I used my Cricut Explore Air 2 do cut out my quote and all the layers of my flower wreath. I used multiple different colored cardstocks for the wreath but for the quote I used a basic black colored cardstock in contrast.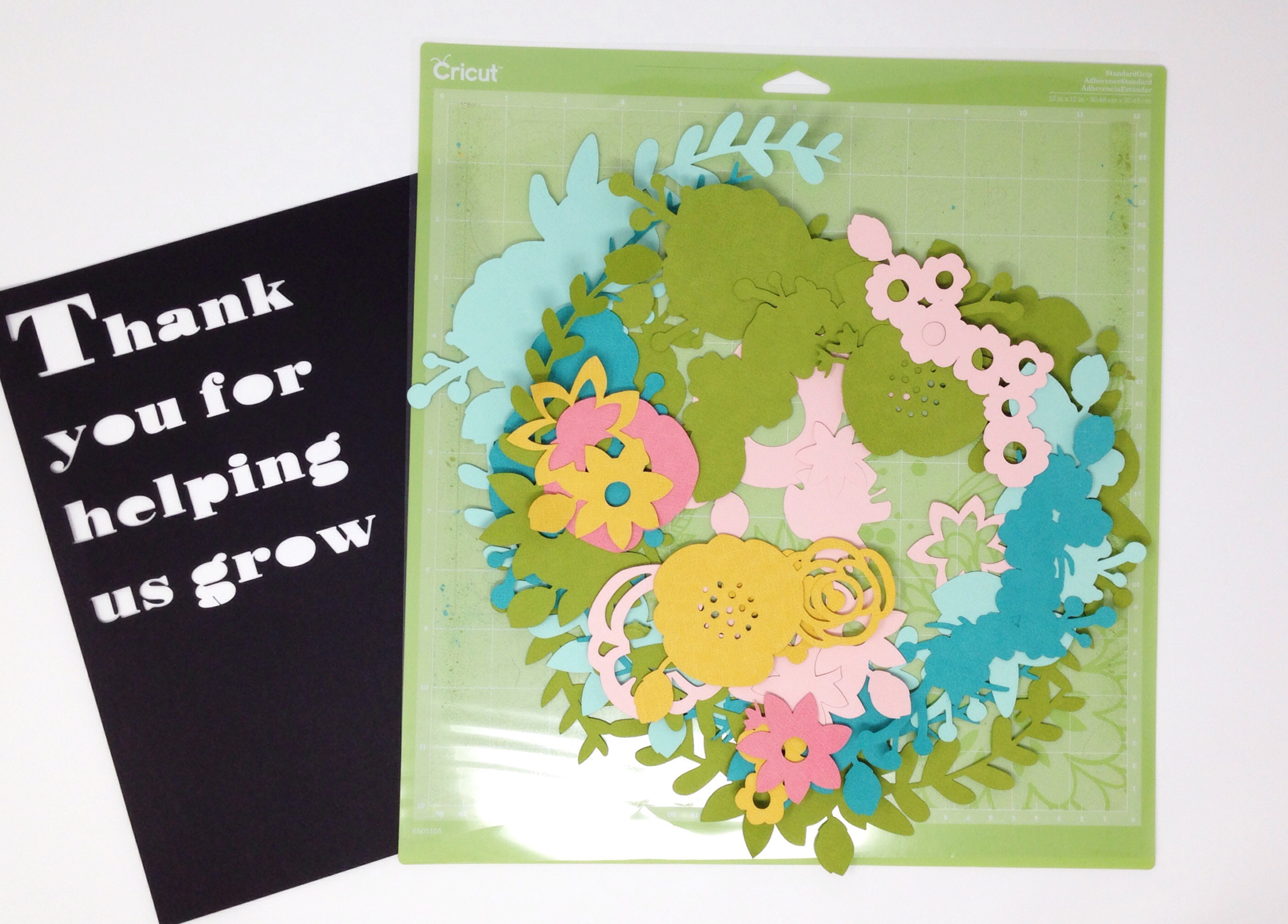 I chose a 12 by 12 inch patterned paper as the base and started adhering my floral wreath layers together. I dotted Tombow MONO Multi XL liquid glue all over the cardstock to adhere the paper to paper. I like to add lots of dots of the glue quickly, let it dry for a minute and then place the next paper on top. This way I avoid any glue leaking out from between the paper sandwich.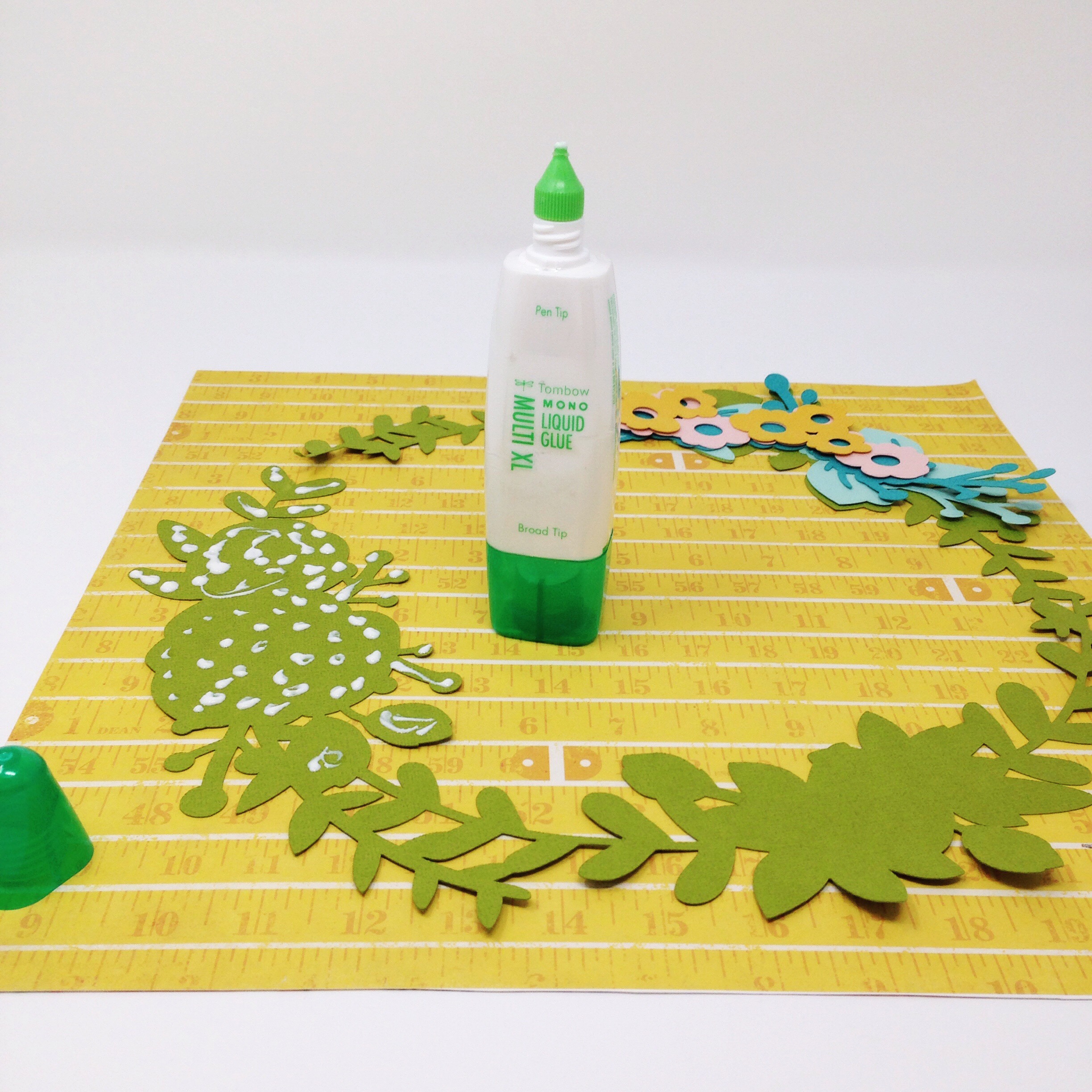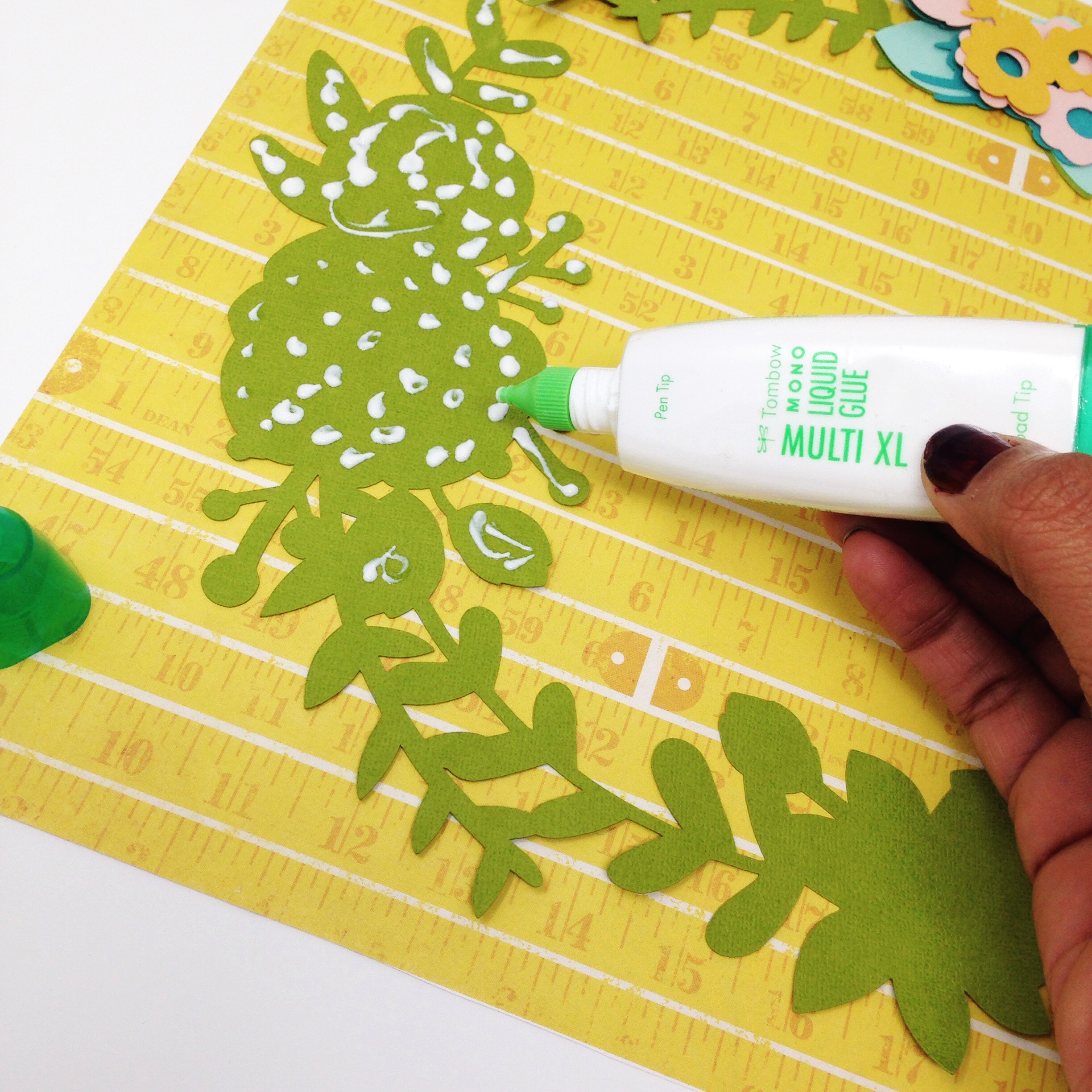 I used the Adhesive Dots to adhere the top layer of flowers instead of the glue. The adhesive dots add a small amount of dimension that adds charm to the flowers.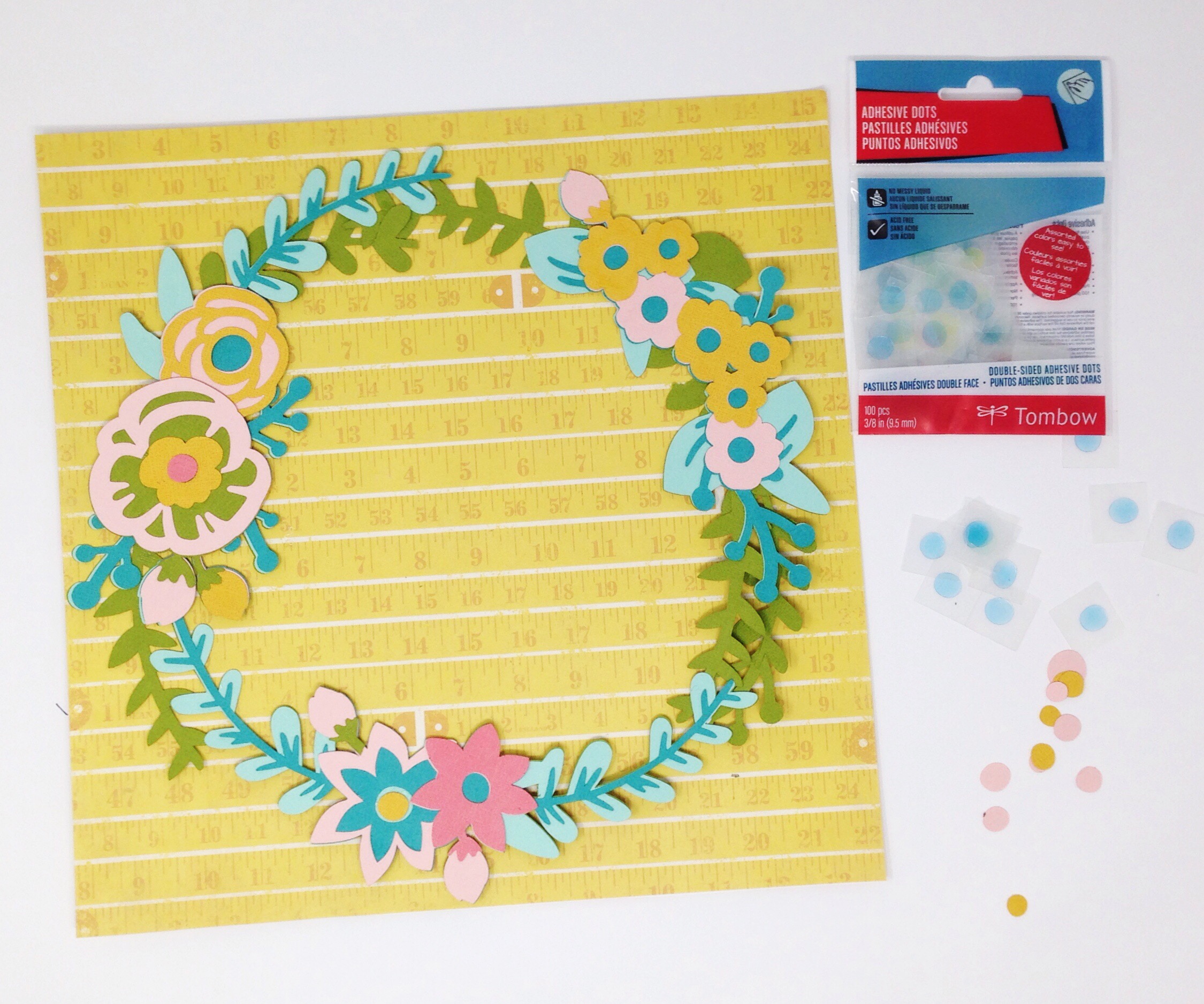 Before adhering the finished wreath to the base paper, I need to add the quote "Thank you for helping us grow" in the center first. To ensure that I get all the letters spaced evenly and correctly, I place the negative die cut down and add dots of the Tombow MONO Multi XL liquid glue where the alphabets go. Then it becomes very easy to place the alphabets onto the glue.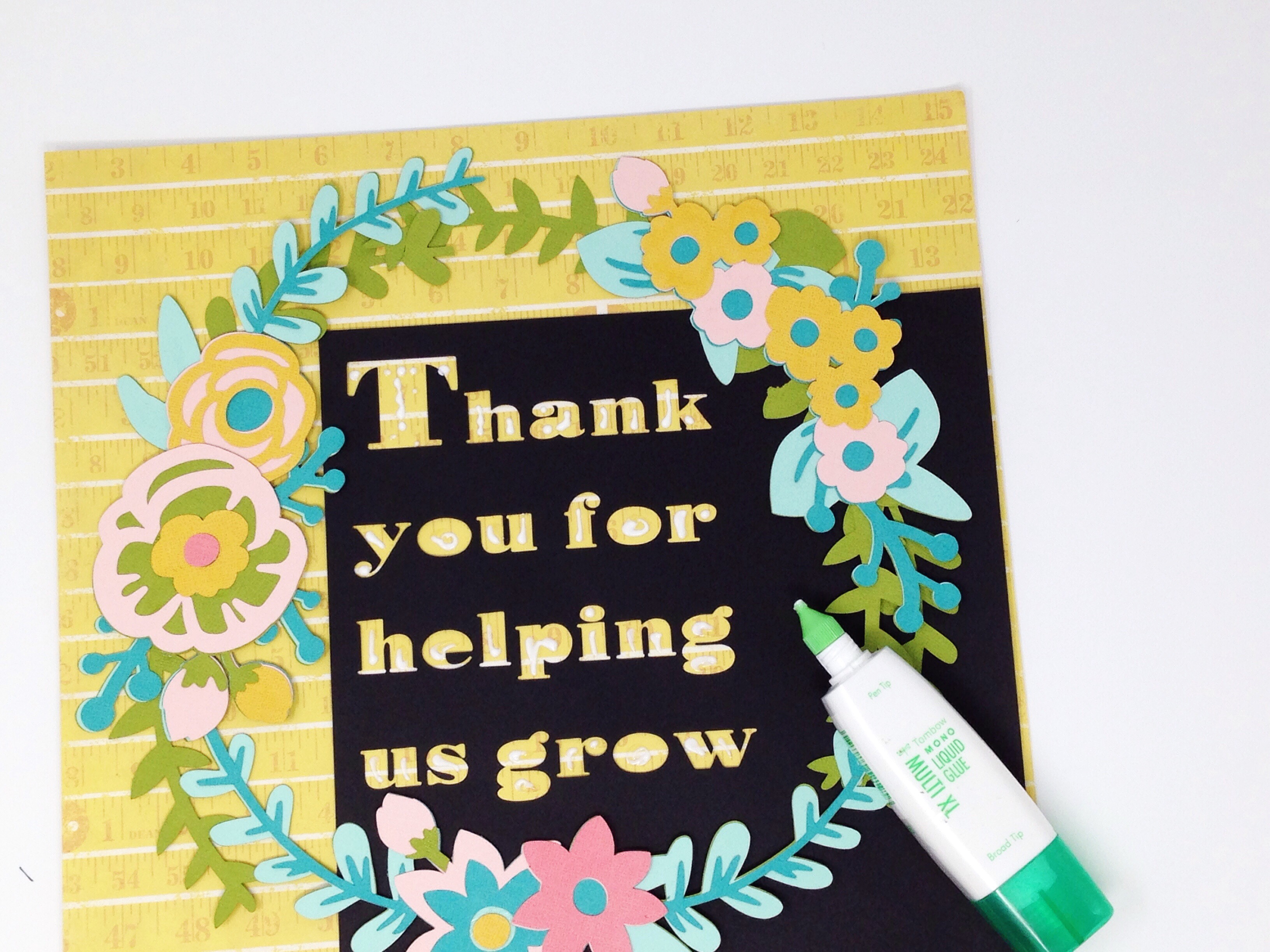 I give the glue a few minutes to dry and then carefully peel off the negative die cut!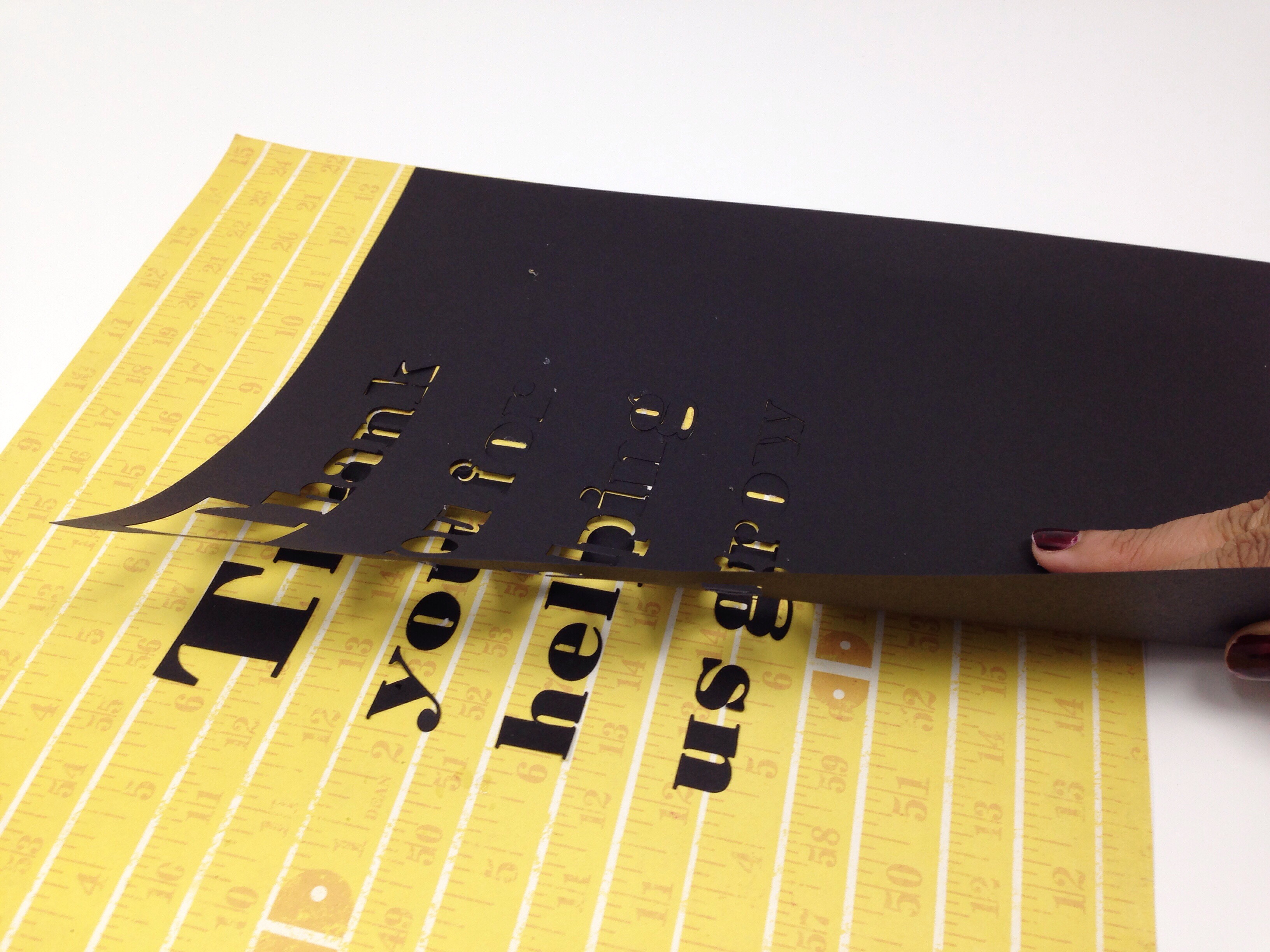 I love using that simple trick to easily adhere letters in place. Works like a charm every time 🙂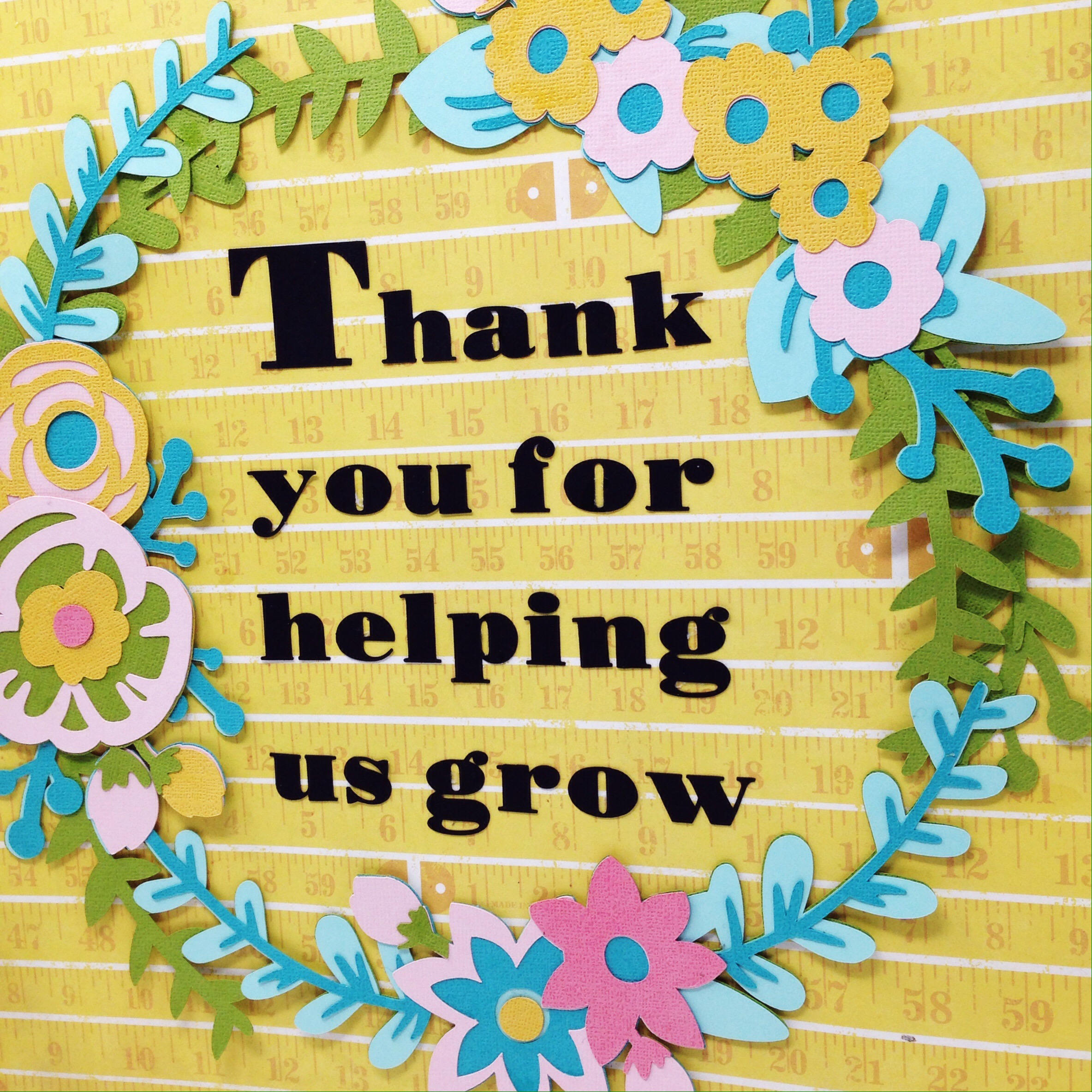 I finally adhered the wreath into place with more glue and let everything dry in place overnight just to make sure the multiple layers on the wreath were all dried.
And now my quote art is ready to be gifted! I will add this to a 12 by 12 inch frame and hopefully my daughter's teacher will like this!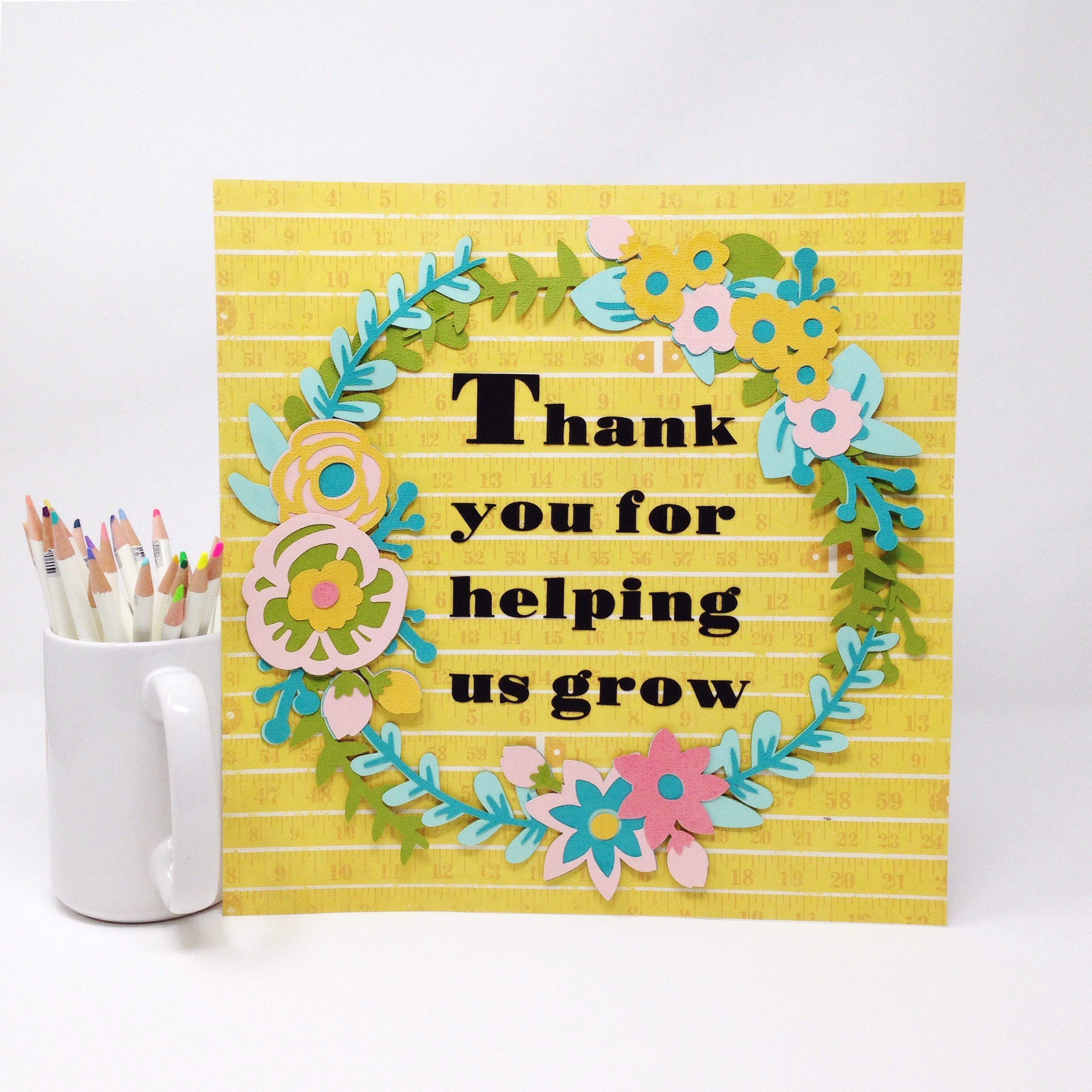 I hope this tutorial inspired you to do some papercrafting of your own on.
Happy Crafting!