Good morning Tombow fans!  Beth here on the blog today to share some quick and easy no carve monster pumpkins featuring Dual Brush Pens and one of my favorites – Tombow Xtreme Permanent Adhesive!  This is a great project to complete with the kiddos in just an afternoon.  Let your creativity go to make the scariest, kookiest or pretties monsters!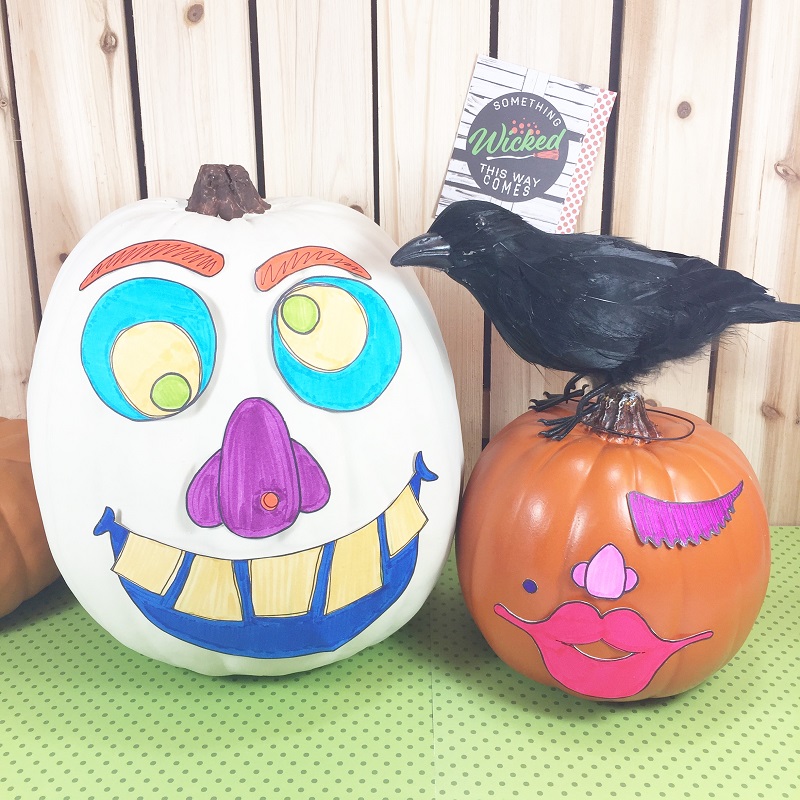 STEP ONE: Drawing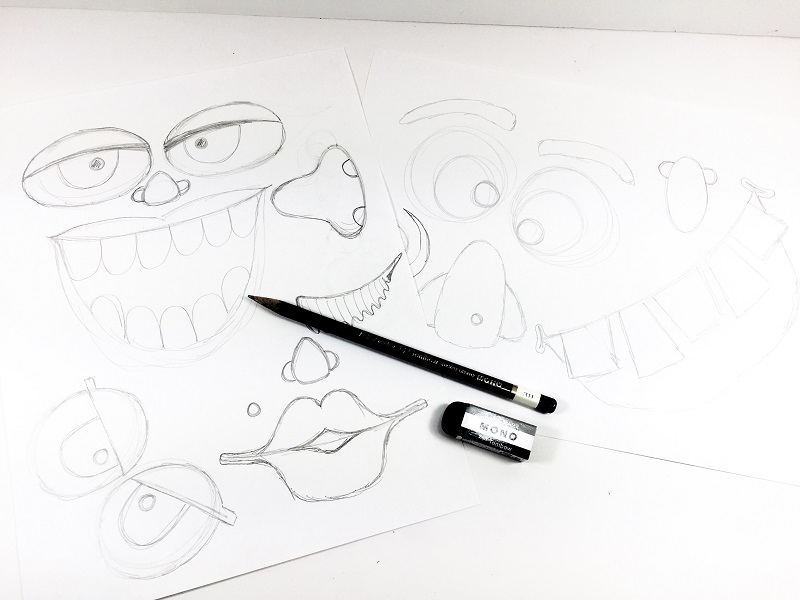 Sketch out some monstrous features on plain paper with MONO Drawing Pencil 3H grade.  This harder lead will allow you to sketch easily without a lot of erasing needed, since your lines will be lighter.  I love drawing all of the features independently and then mixing and matching later.
STEP TWO:  Tracing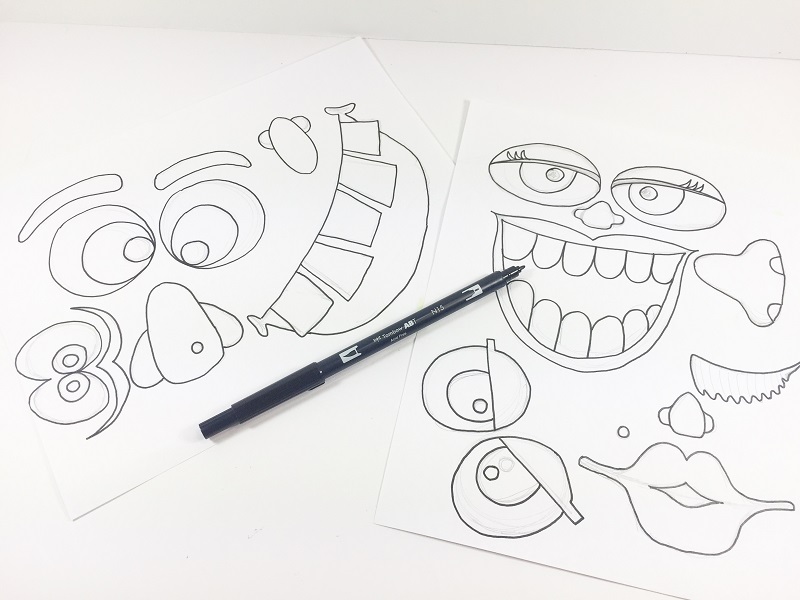 Ink in all of the sketches with the bullet tip of Dual Brush Pen N15.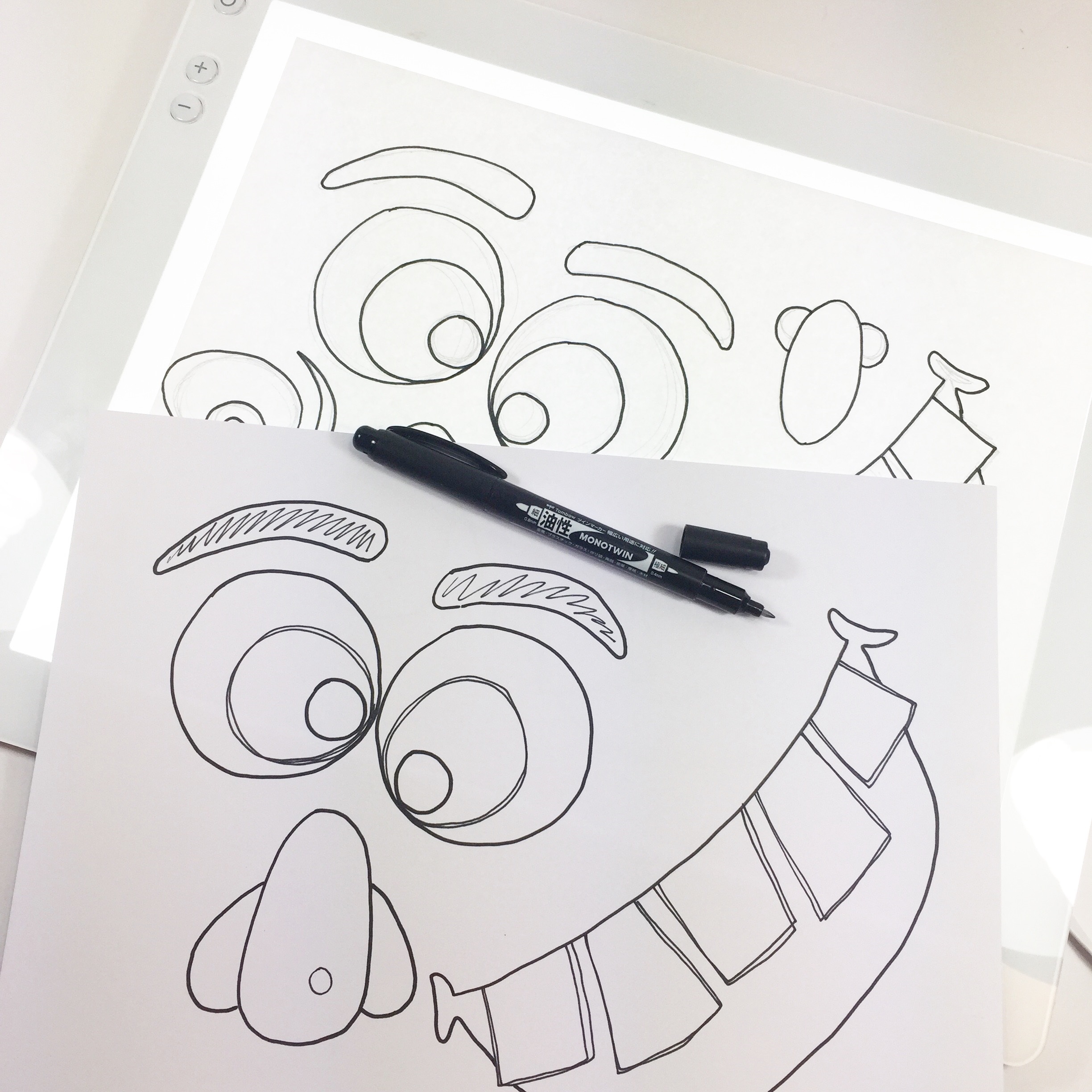 Next, I used my Cricut Bright Pad to trace all of my monster features onto heavy weight 110 lb. cardstock with the bullet and fine tip of the MONO Twin Permanent Marker.  I love to draw a double sketchy line when using extra fine tipped markers to create added interest.
STEP THREE:  Coloring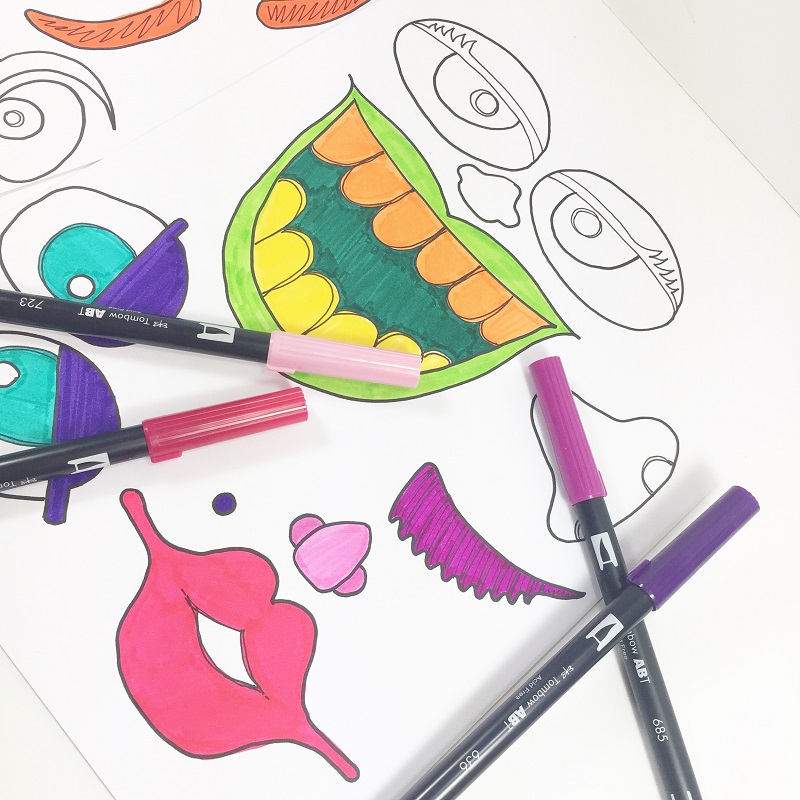 Pick your favorite colors and dig in!  I used the Dual Brush Pens to give my monster features the added POP of color that they needed!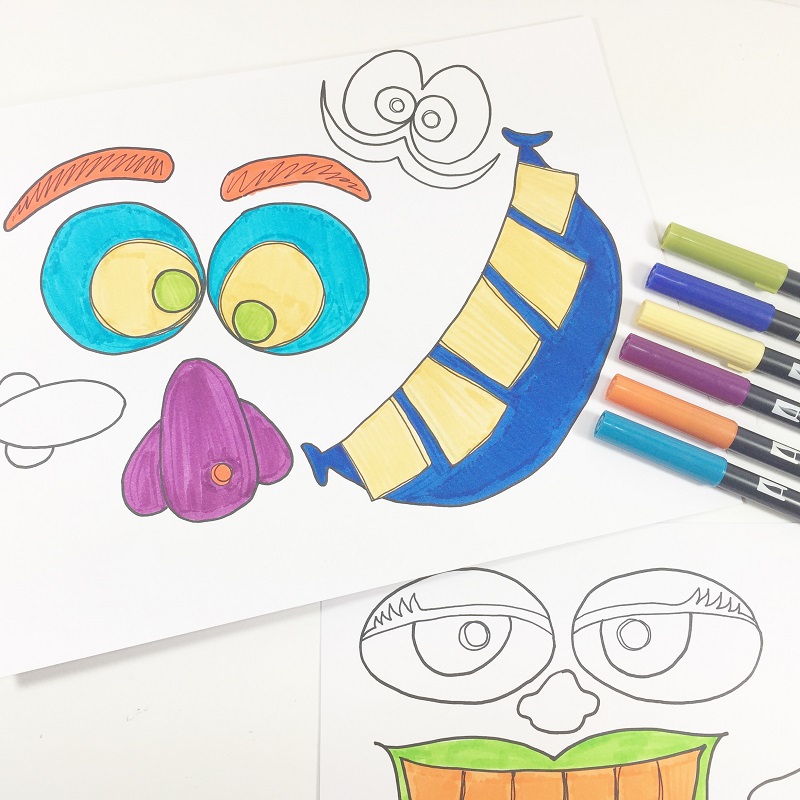 I used some unconventional color combinations for my quick and easy no carve monster pumpkins, which I just LOVE!
STEP FOUR:  Cutting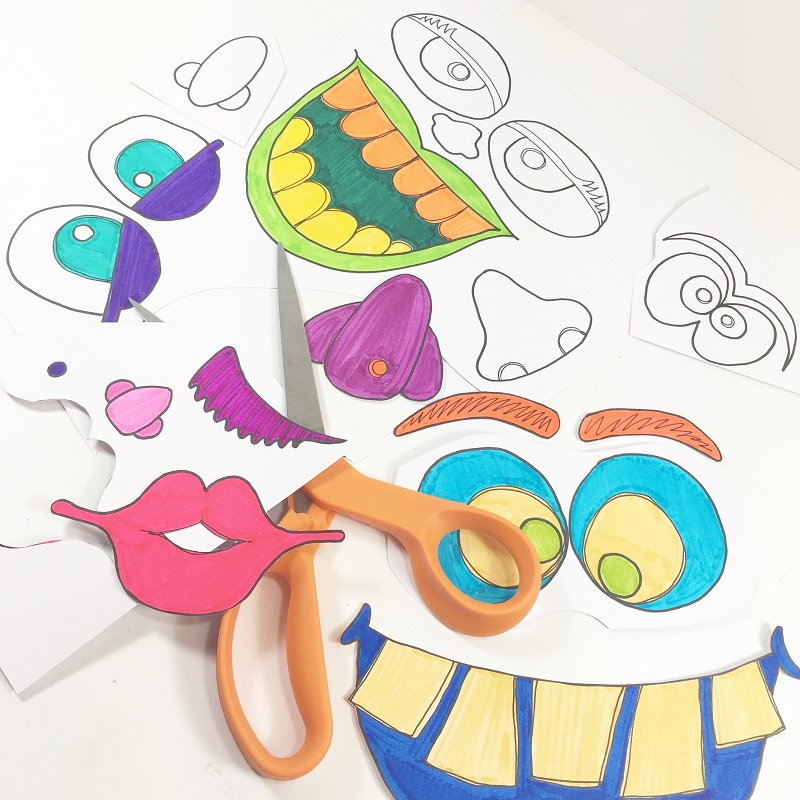 Next, cut out all monster features.  This is the FUN part – mix and match the features to create the perfectly creepy, cute or funny monster!
STEP FIVE:  Adhering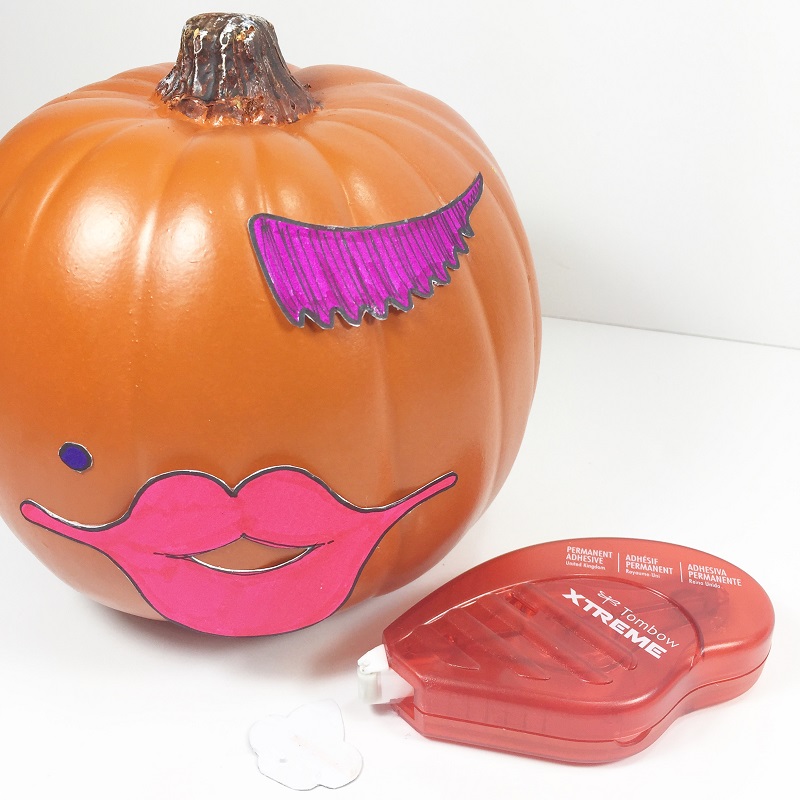 Using Tombow Xtreme Permanent Adhesive, roll to apply then swipe to the side for a clean application.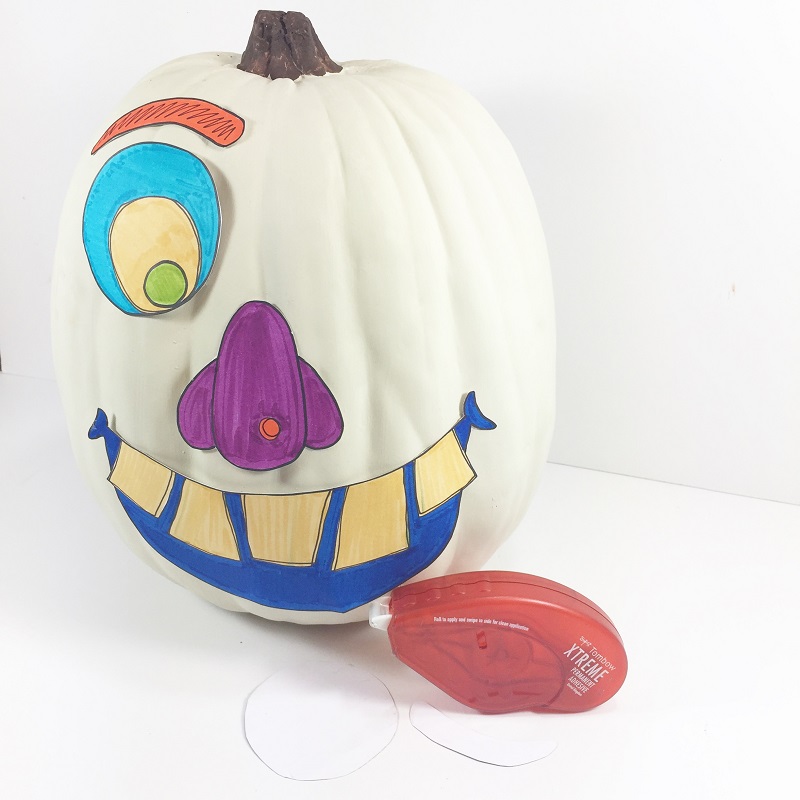 Here are the finished No Carve Monster Pumpkins!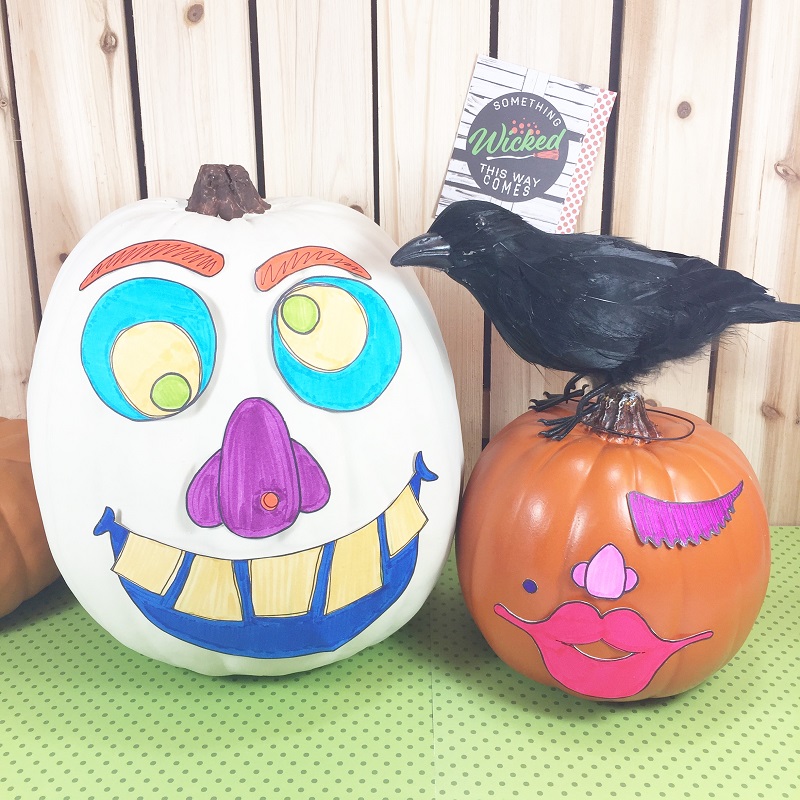 I really love the way that my Quick and Easy No Carve Monster Pumpkins turned out.  This would be a great project to complete in just about 30 minutes with the kiddos.  Use my project as a jumping off point to showcase your Tombow creativity and tag us with #Tombow or #TombowUSA.
If you enjoyed my Non Carve Monster Pumpkins check out these posts – Smitha working with Mixed Media Coloring or Katie making her own Coloring Pages with School Supplies.
There is also a TON of inspiration on the Tombow Instagram @tombowusa
Thanks for stopping by!
Creatively, Beth