We always have a big house party on December 31st with family, friends and tons of kids, so I thought that creating custom party hats for New Year's Eve would be the perfect project to get everyone to show their personality, and maybe share a resolution or two!  They are quick and easy to make with supplies you probably already have in your craft stash.  Then add all color with your favorite pens, markers and adhesives from Tombow. Enjoy! And HAPPY (almost) NEW YEAR!!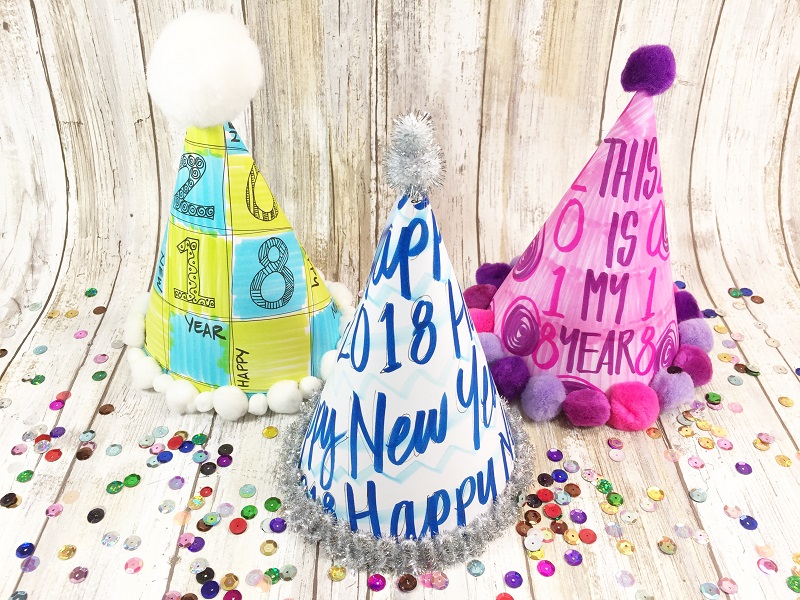 Here's What You Need:
New Year's Custom Party Hat Template — DOWNLOAD HERE
Cardstock – white 110 lb., Chipboard
Pipe Cleaners, Pom Poms, Rhinestones, Sequins, Tinsel, etc!
Scissors, Craft Knife, Mini Stapler
Ribbon, Twine, Yarn or Elastic
Here's How to Make It:
1. Print out the template, cut out, trace onto chipboard and cut out again. Trace template onto cardstock with MONO Drawing Pencils.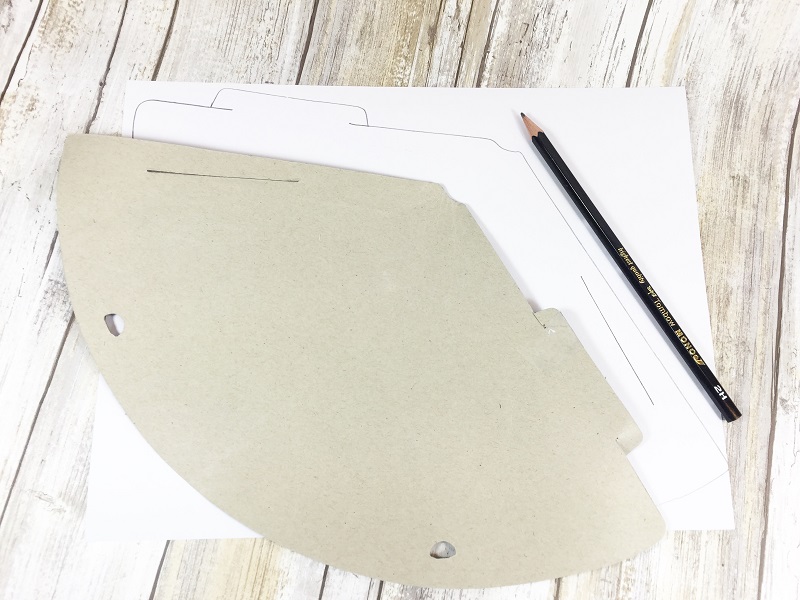 2. Cut out the party hats with scissors and, then create the slot with a craft knife (on a self healing mat with adult supervision).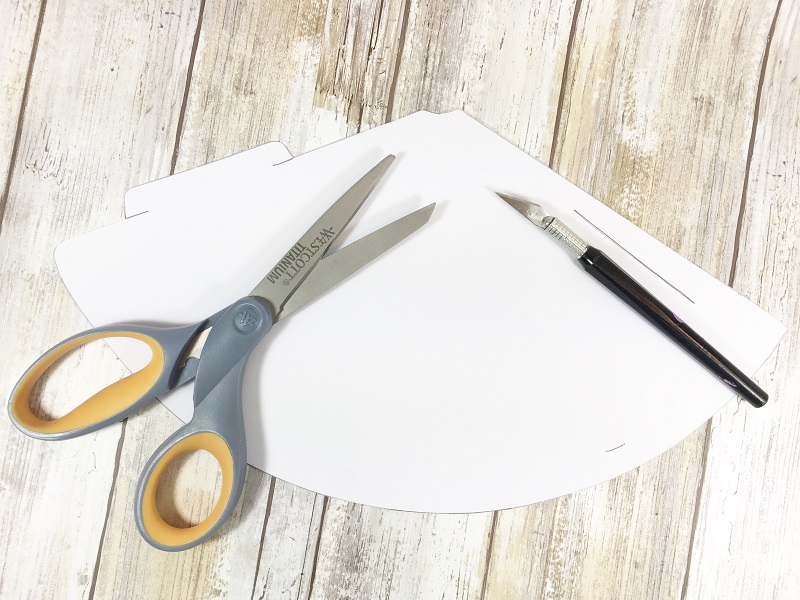 3. Now it is time to decorate and have fun!!  I started with Dual Brush Pen 555, creating a hand lettered Happy New Year 2018 all over background.  Then used 451 to add graphic lines and chevrons.  Trim with silver tinsel.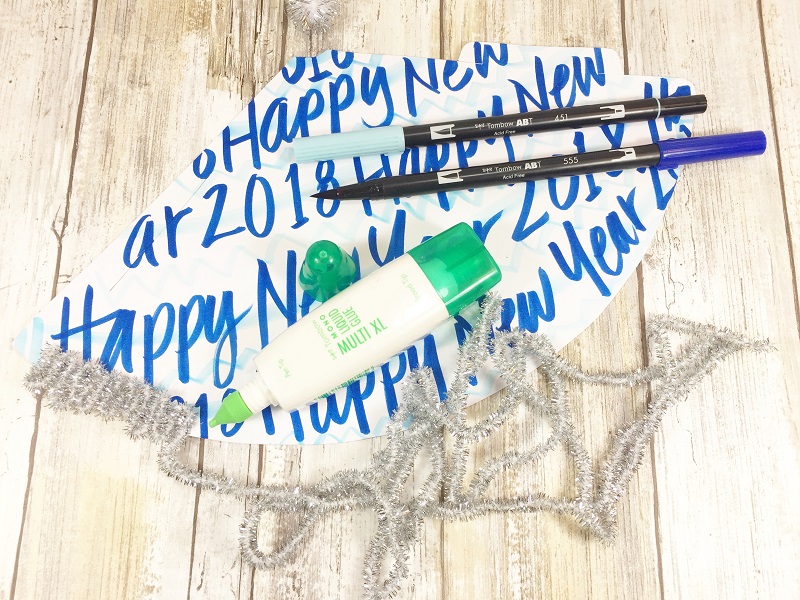 4.  Next is a simple checker board pattern featuring Dual Brush Pens 133 and 452 (one of MY favorite combos).  Outline then add a doodle 2018 with MONO Drawing Pen 05.  Randomly write HAPPY, NEW and YEAR all over.  Trim with various sizes of white pom poms.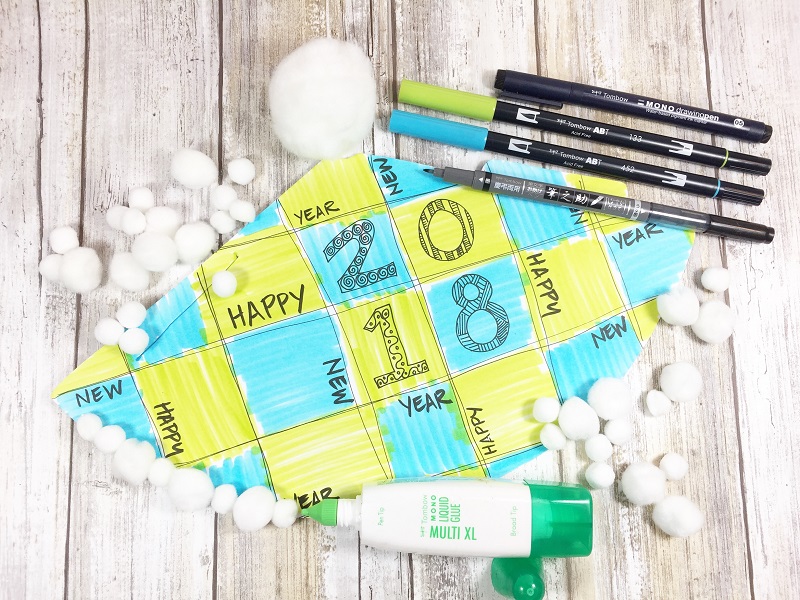 5.  Finally, I have a party hat colored with Dual Brush Pen 723.  Add the THIS IS MY YEAR 2018 quote plus swirls in Dual Brush Pens 725 and 676 for a whimsical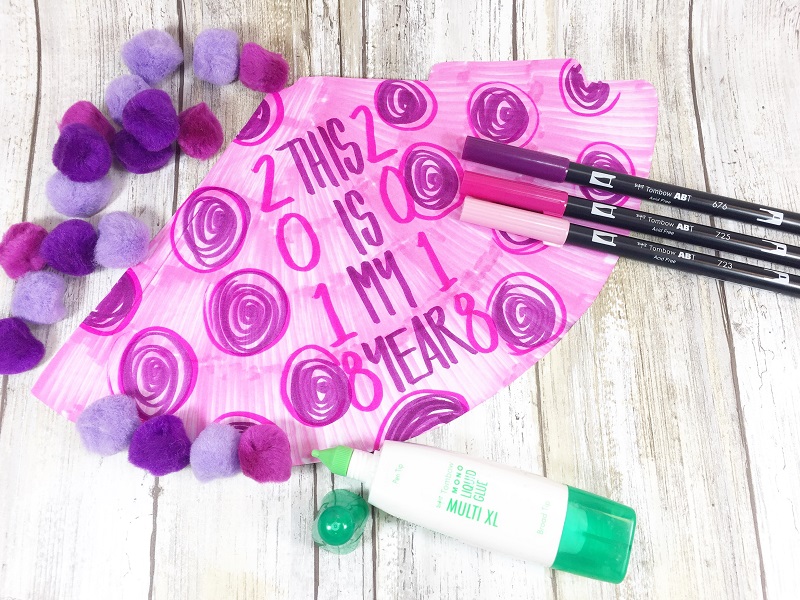 6.  Attach trim to edge of party hat with MONO Multi Liquid Glue.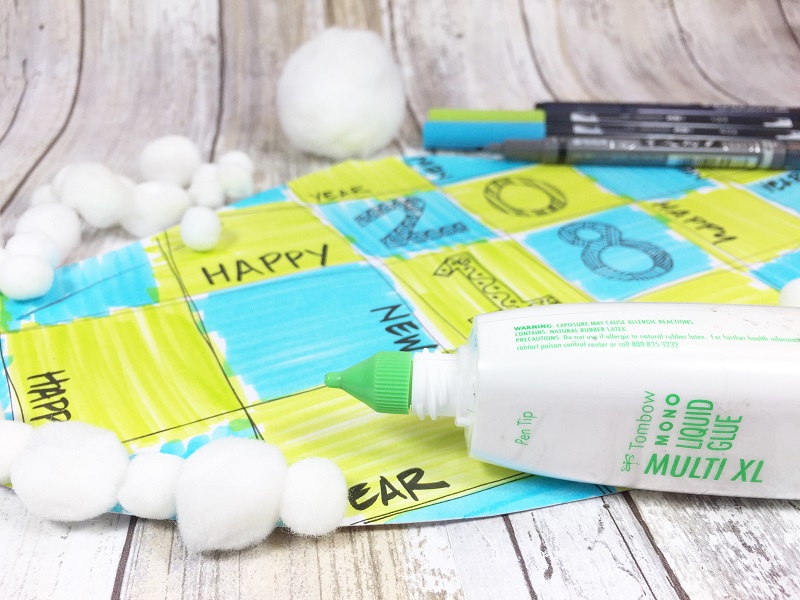 8.  Run a line of Tombow Xtreme Premanent Adhesive down the tab, insert the tab in the slot and secure.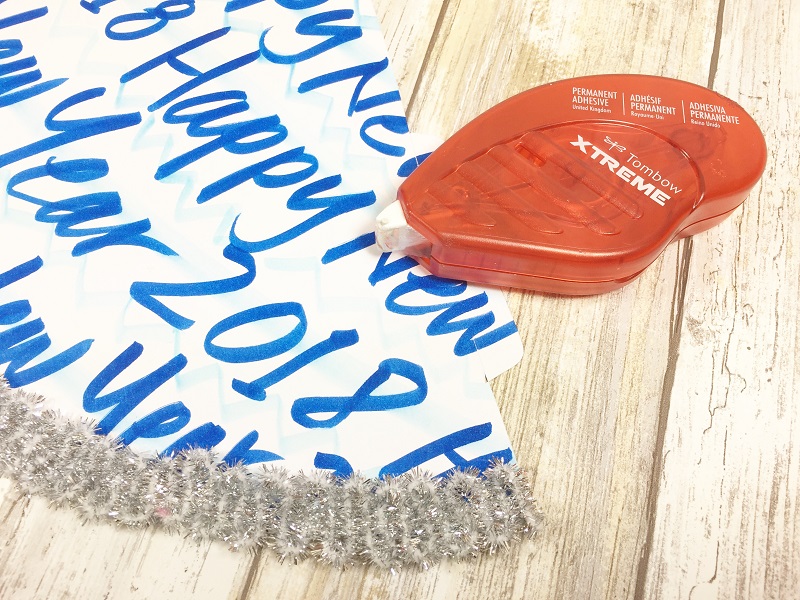 9.  Attach ribbon, twine, yarn or elastic with a mini stapler, in an "X" pattern.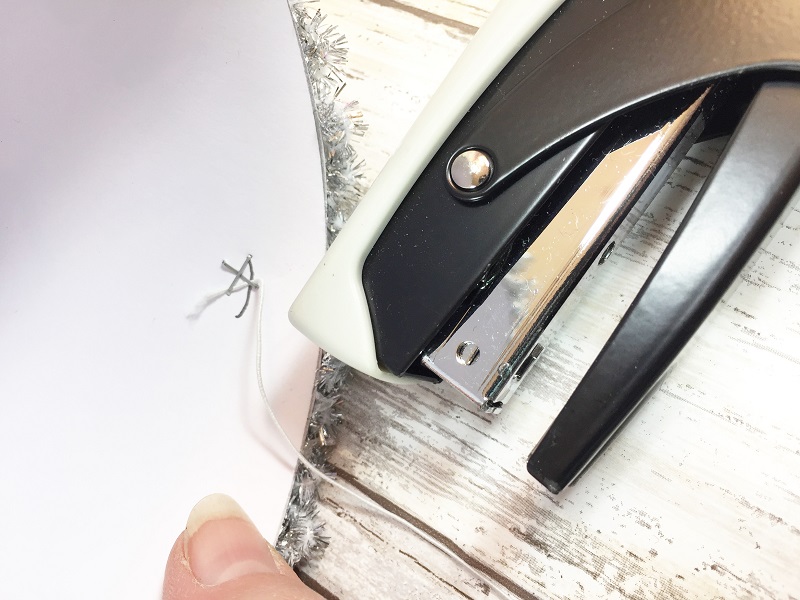 And then it is time to wear your custom party hat for New Year's Eve and PARTY!
Here are close ups of my three hats: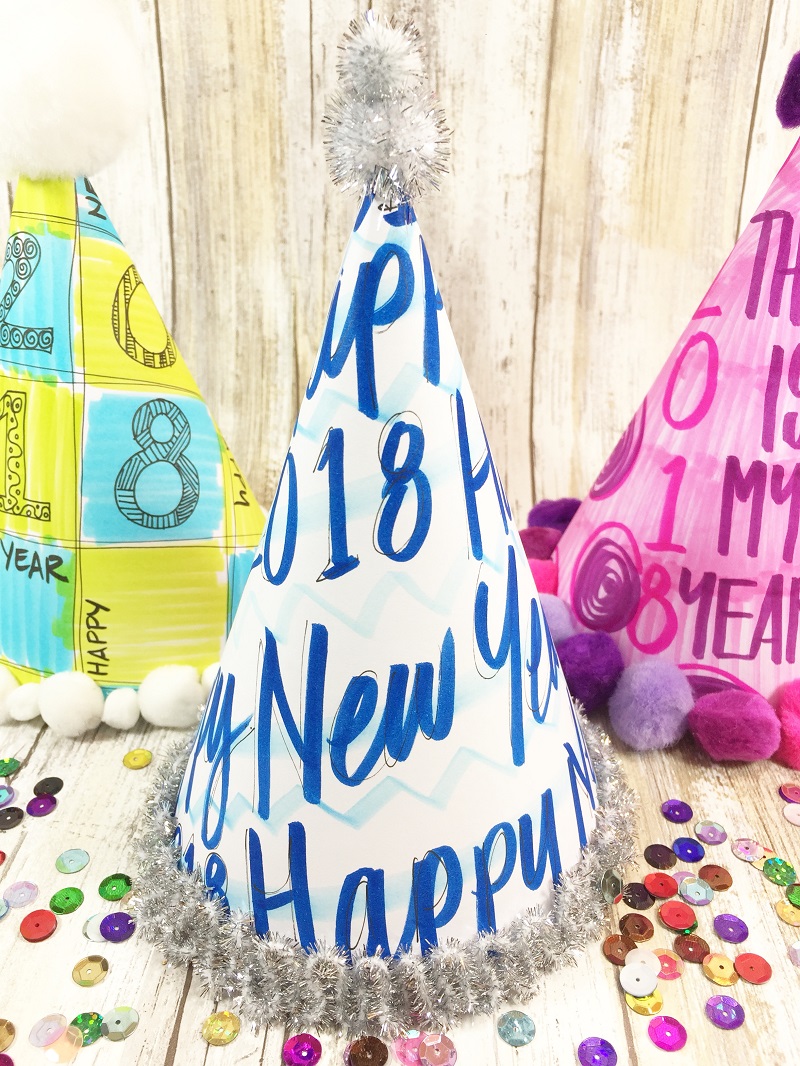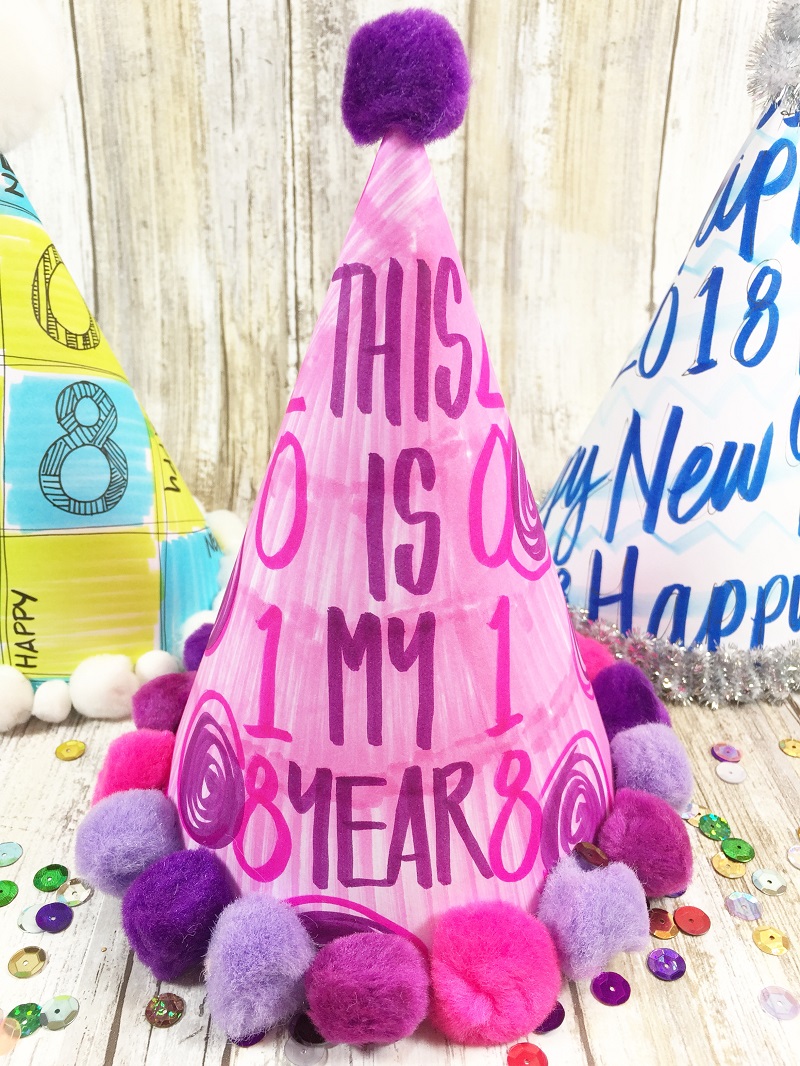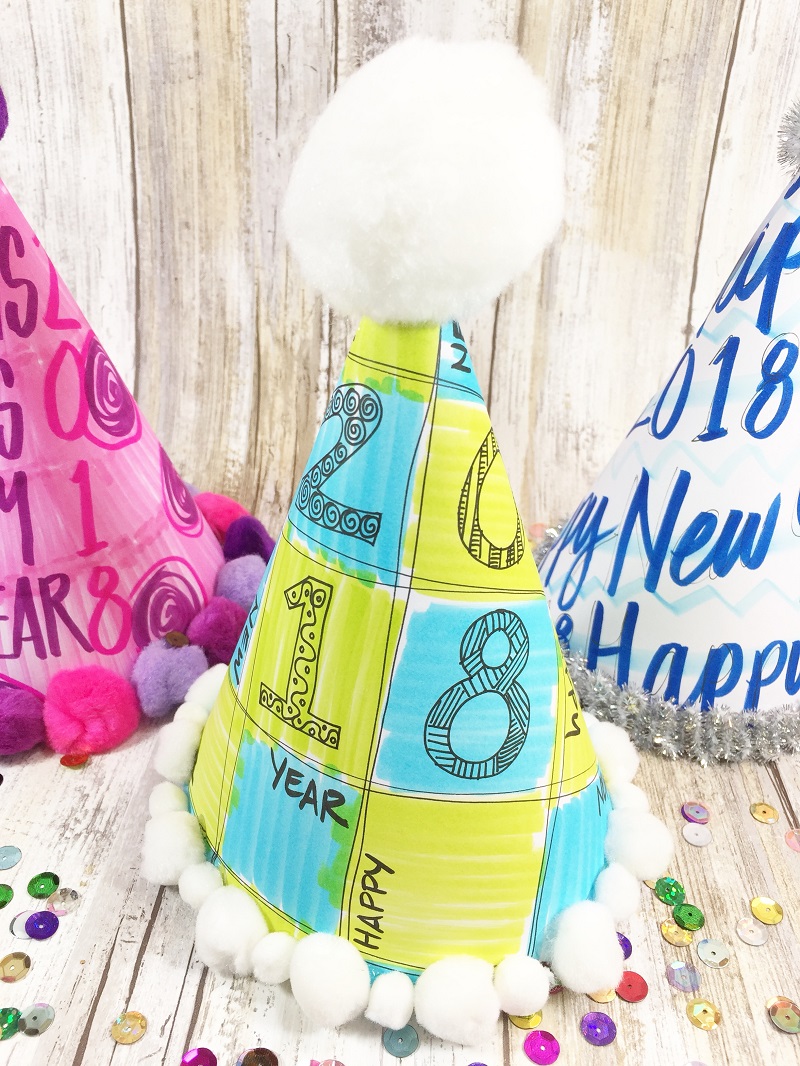 Now it's YOUR turn to create custom party hats for New Years Eve and showcase YOUR Tombow creativity!
Thanks for stopping by!  I hope everyone has a Happy and Healthy 2018!
Creatively, Beth