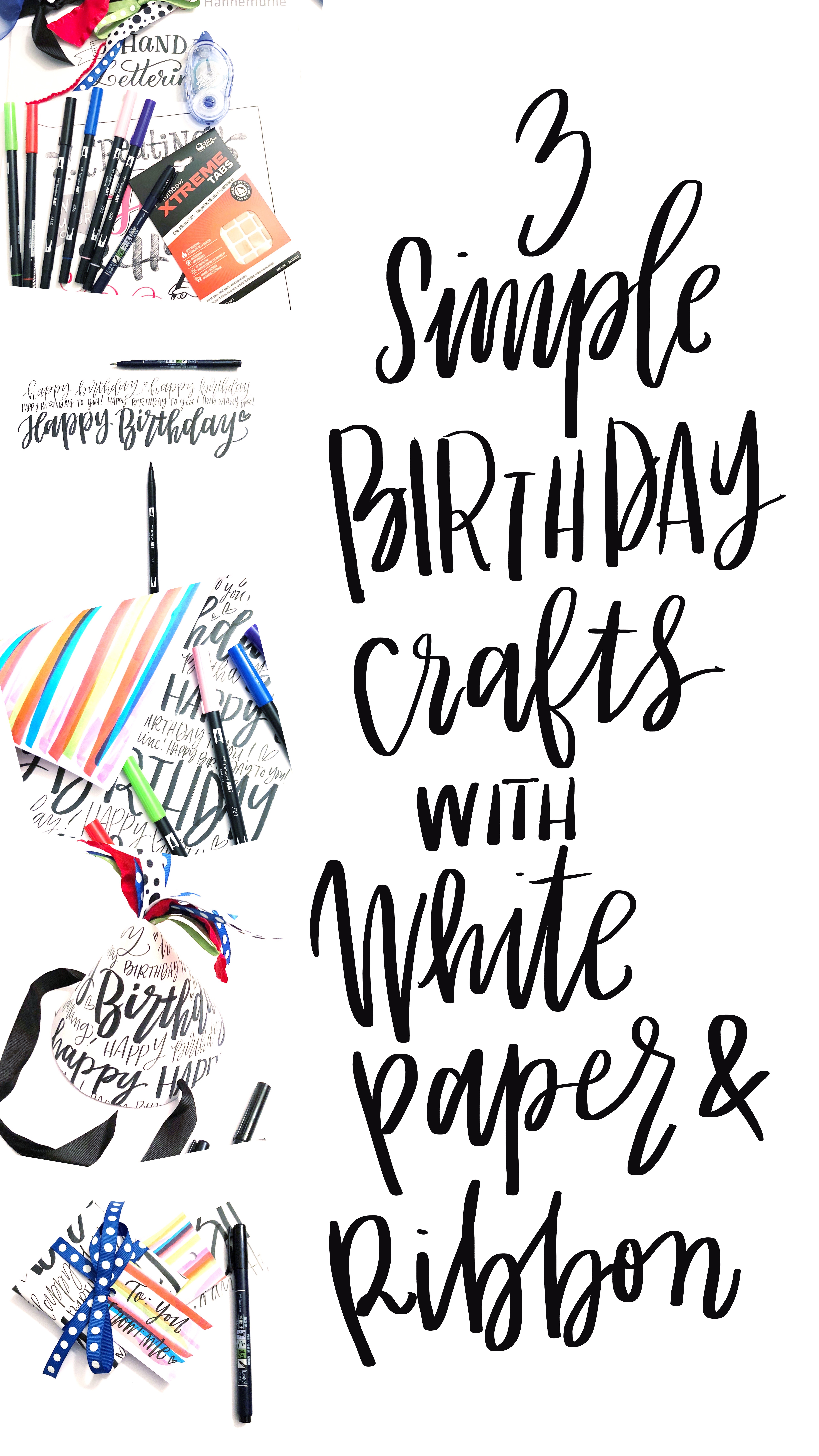 Everyone loves a good birthday party, so let's celebrate Tombow's birthday with 3 simple crafts to make with white paper and ribbon to add some handmade flair to your next celebration. This week Tombow turned 105, which is pretty amazing! Tombow products have proven to be so versatile and easy to create with.  I thought that creating three cute but simple crafts with the same materials would be amazing to showcase this versatility. I'll be using the same piece of paper to create all three of these projects. Let's get started!
WHAT YOU'LL NEED
Smooth white paper (I used Hahnemühle Lettering Block)
A variety of ribbon… I used scraps from my craft stash
Tombow Dual Brush Pens (in the color palette of your choice)
A hole punch and scissors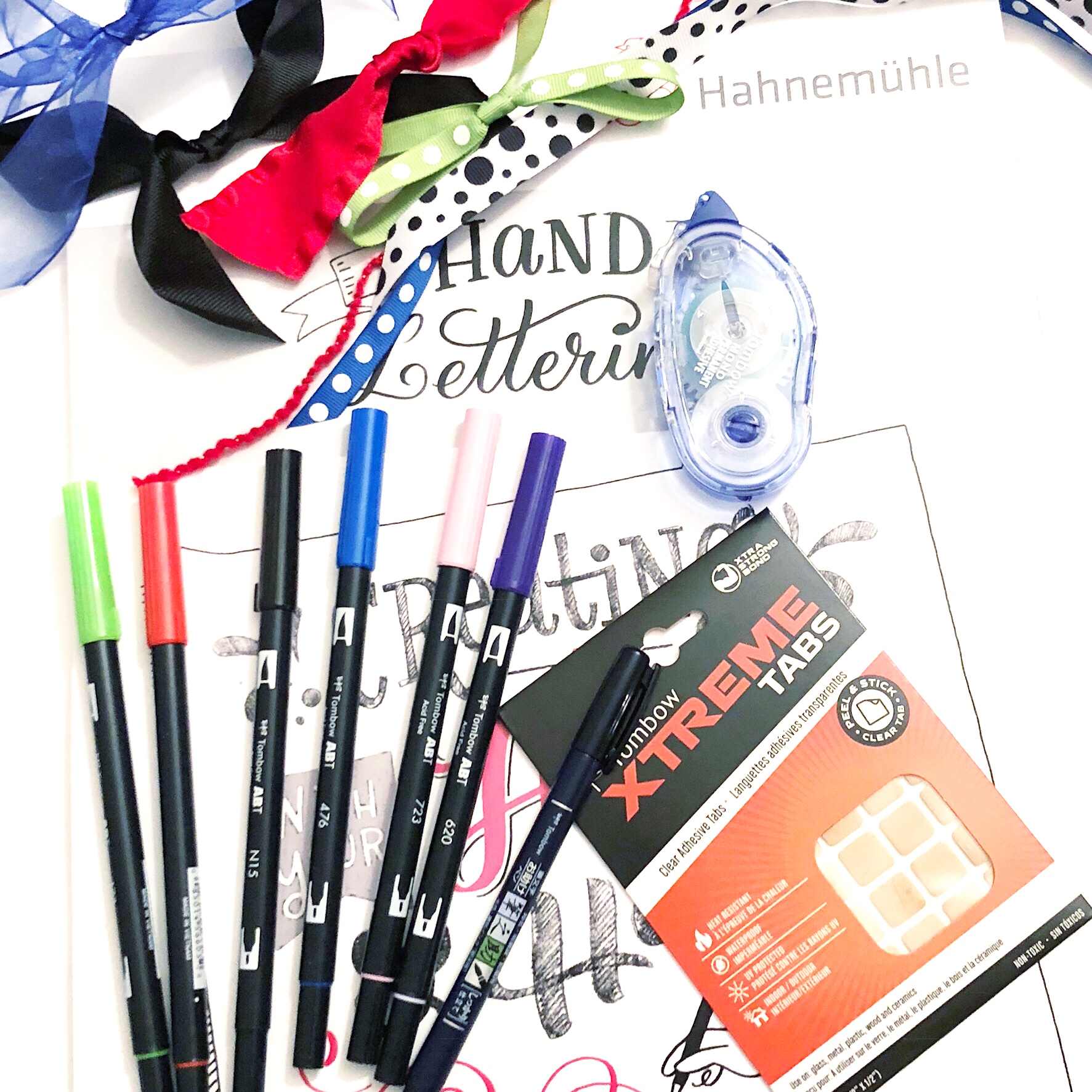 CREATE A DESIGN
Start by creating a patterned paper by adding color and lettering to some plain white paper.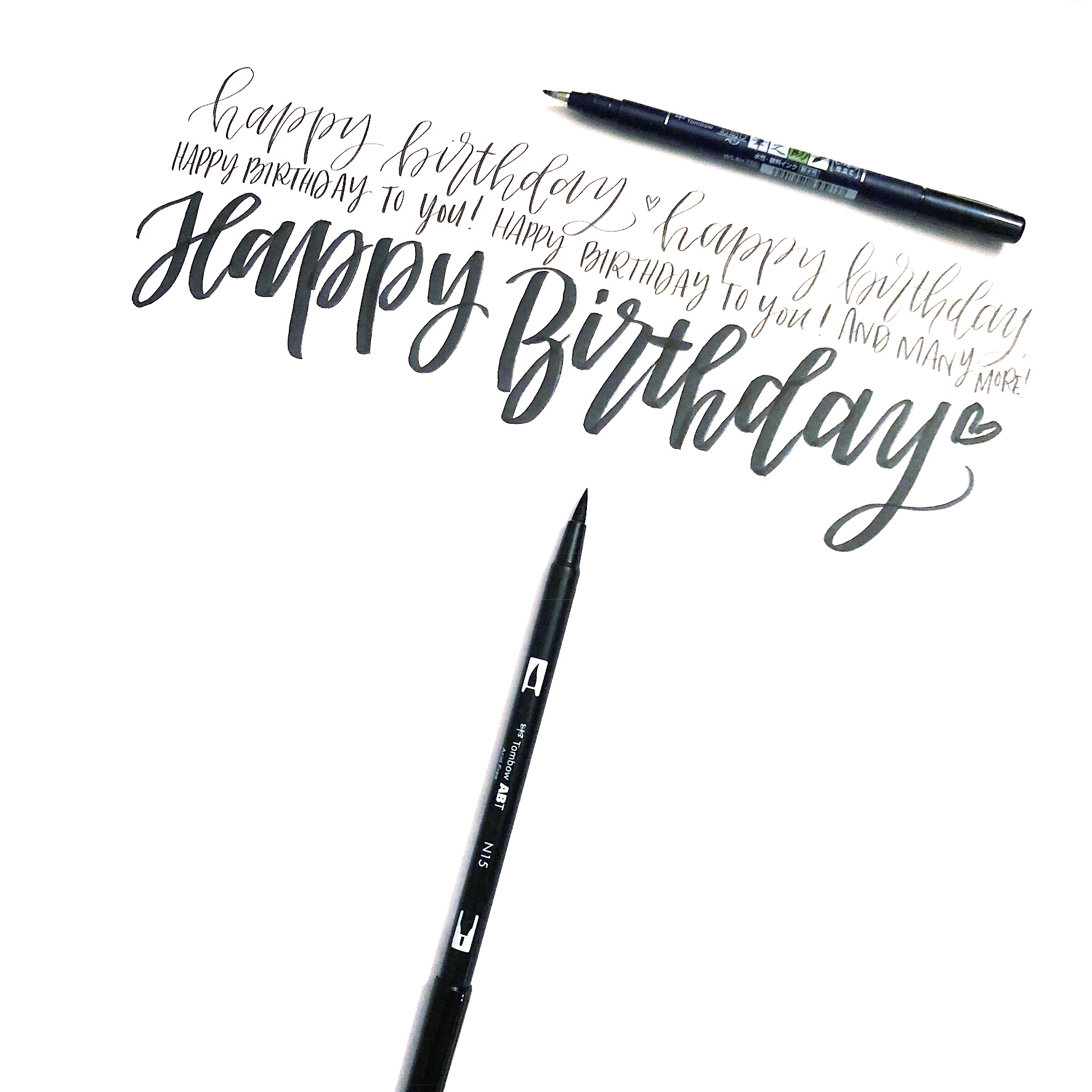 Add fun lettering on one side using a Tombow Fudenosuke Hard Tip Brush Pen or Tombow Dual Brush Pen.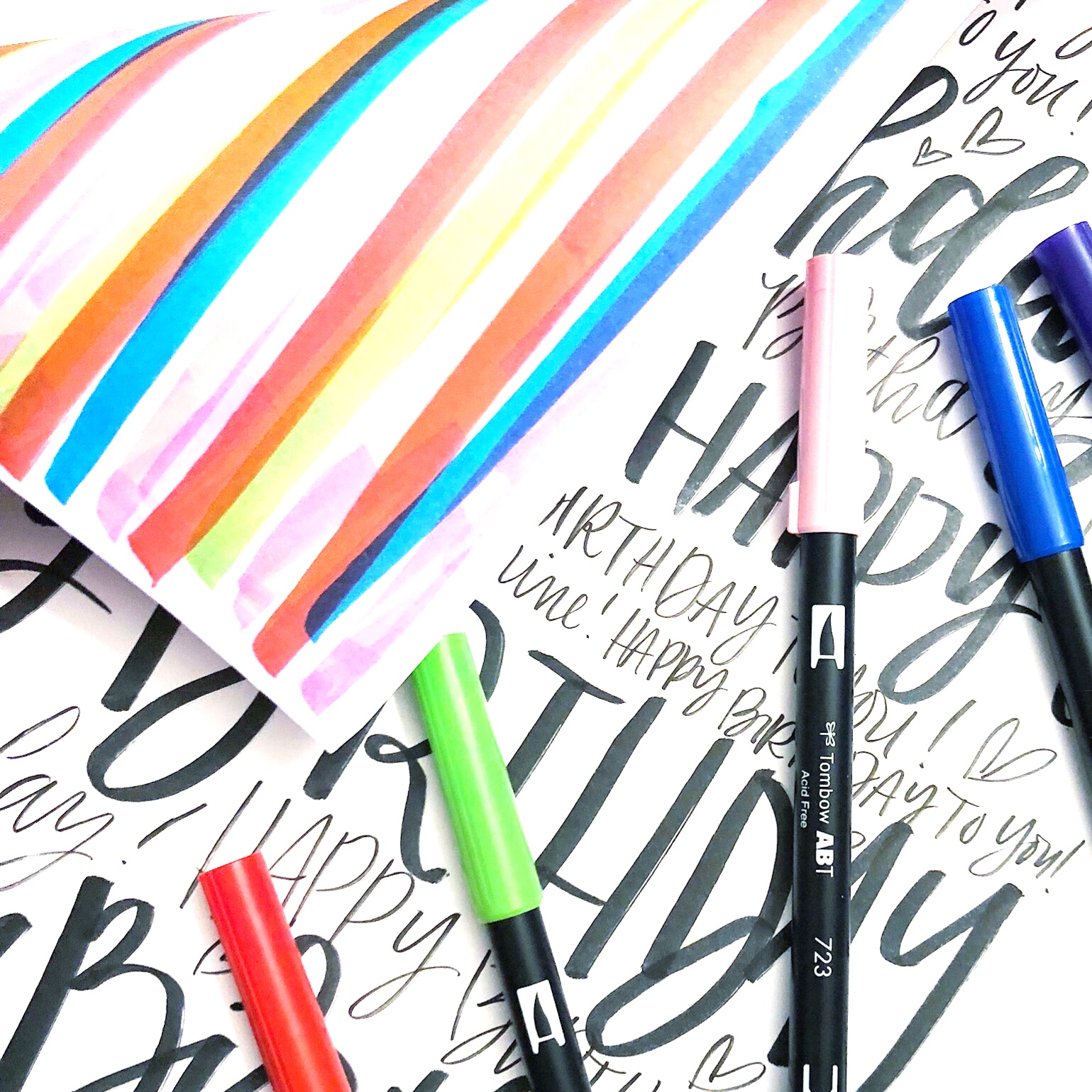 Create a pattern on the other side of the paper using a colorful variety of Tombow Dual Brush Pens.  The combination of these two created designs will be the perfect start for some pretty awesome birthday party supplies!
BIRTHDAY HAT
To create a birthday hat, take one corner of the paper, roll into a cone shape and trim the excess paper away.  Unroll the paper and reattach using the Tombow MONO Permanent Adhesive tape runner.  Attach a few Tombow Xtreme Adhesive Tabs to the end of the paper to ensure that the hat stays in place.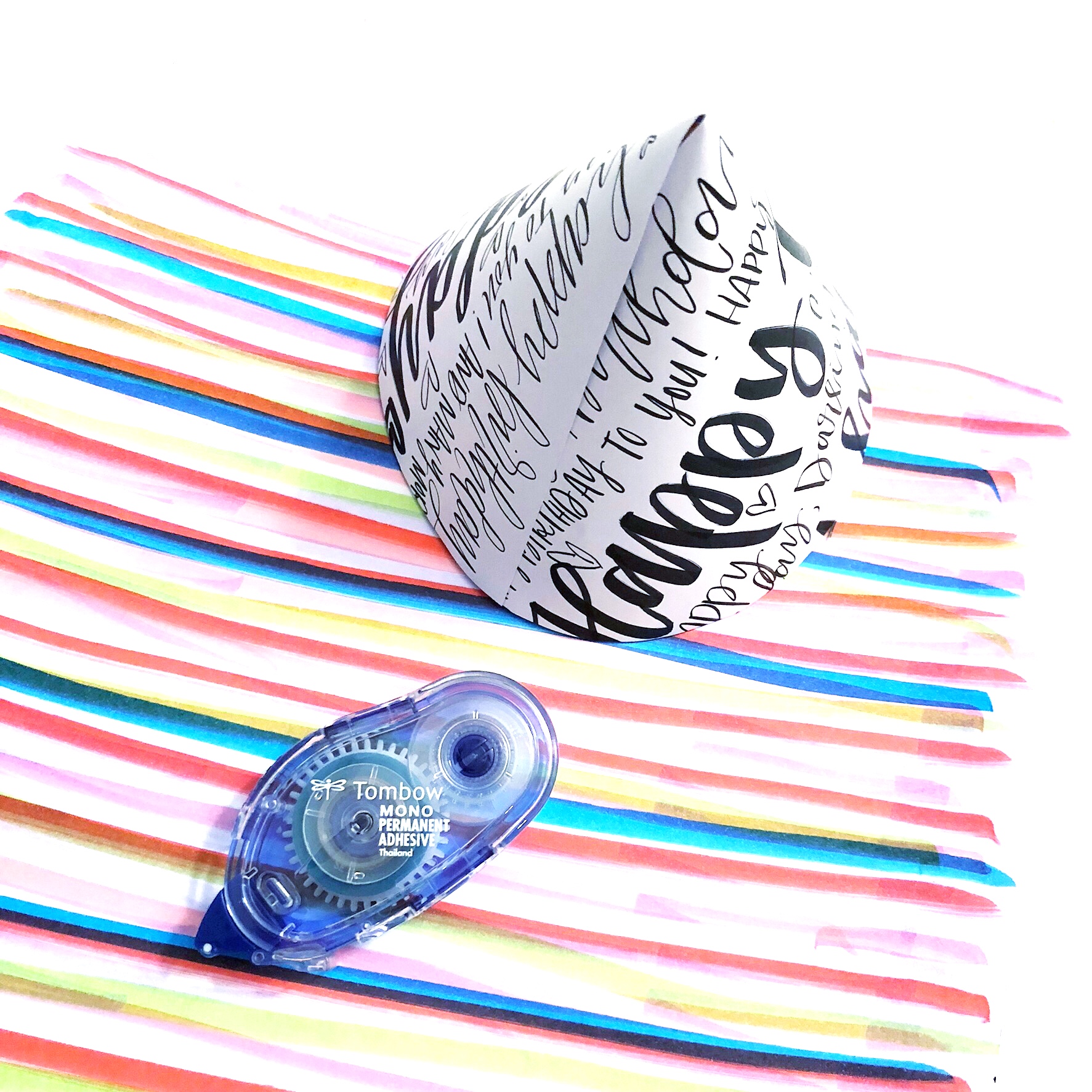 Then create a pom pom by tying several pieces of ribbon together with a small piece of yarn. Attach the pom pom to the inside of the hat through the top and attach to the inside of the hat with a Tombow Xtreme Adhesive Tab.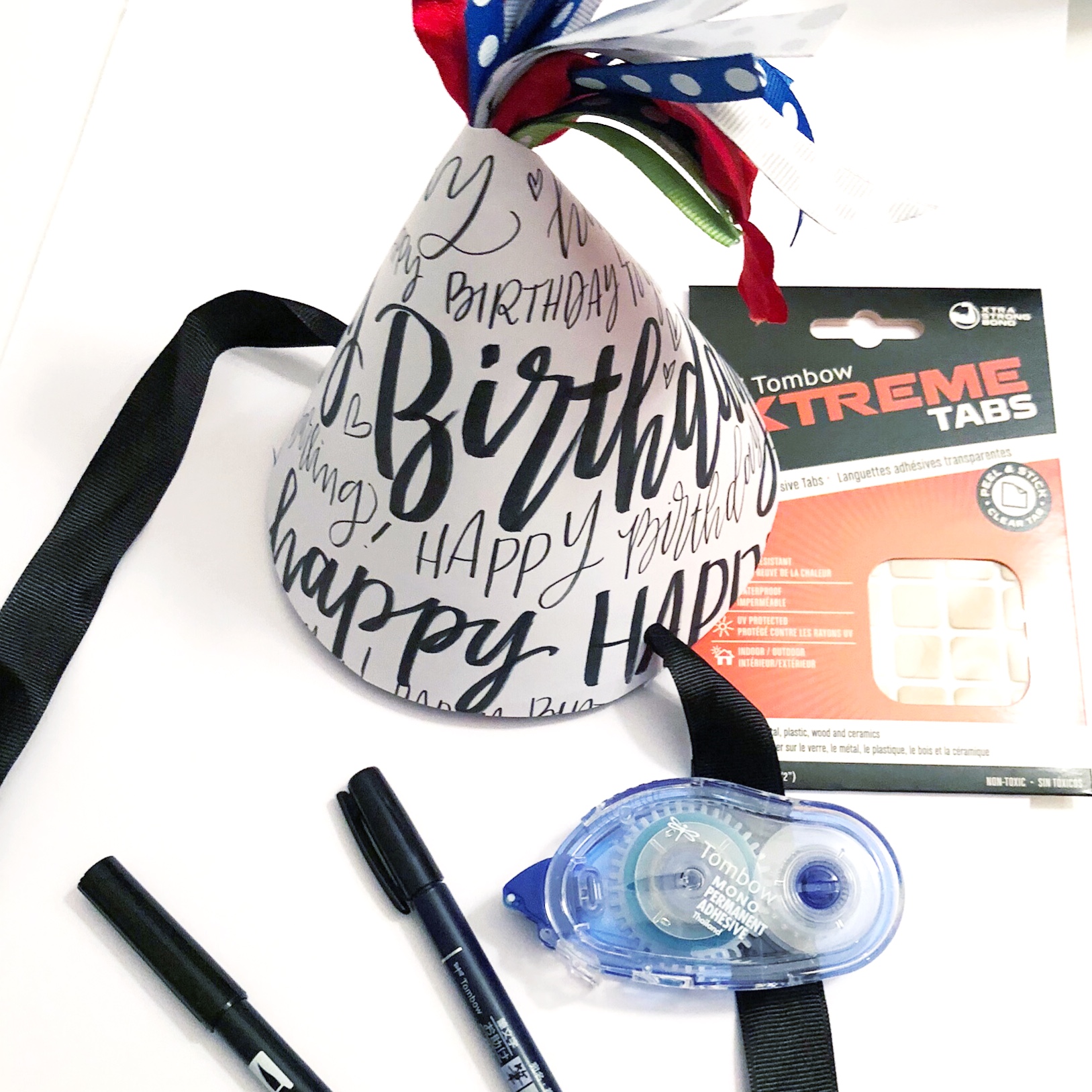 Use a hole punch to create holes on both sides of the bottom edge of the hat.  Then tie in two pieces of ribbon to make sure the hat stays on.  The ribbons can be tied around the chin. Now that's a cute and easy birthday hat!
WRAPPING PAPER
Have a small present to wrap or want a handmade feeling to the wrapping paper.  Use a little more of your patterned white paper to wrap a gift.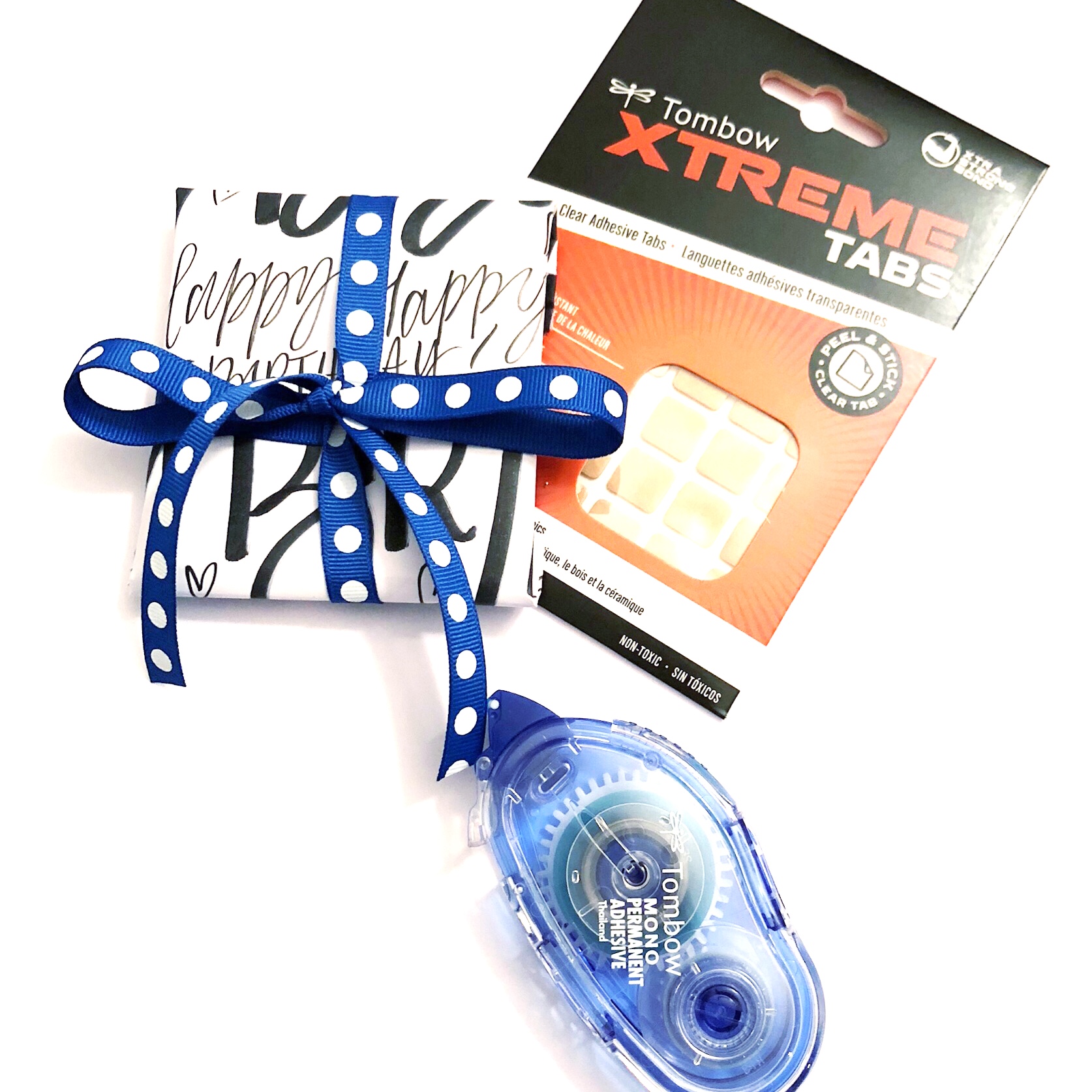 Use Tombow MONO Permanent Adhesive to attach the edges of the paper as you wrap.  Heavier pieces of wrap can be reinforced with Tombow Xtreme Adhesive Tabs.
Trim the package with a cute bow. Now all it needs is a fun gift tag!
GIFT TAGS
The leftover patterned paper is perfect to create gift tags with.  Cut some fun shapes, hole punch, and add in some ribbon or yarn to attach to your gift.  Use the Tombow Fudenosuke Hard Tip Brush Pen to add in any details or names on the patterned side.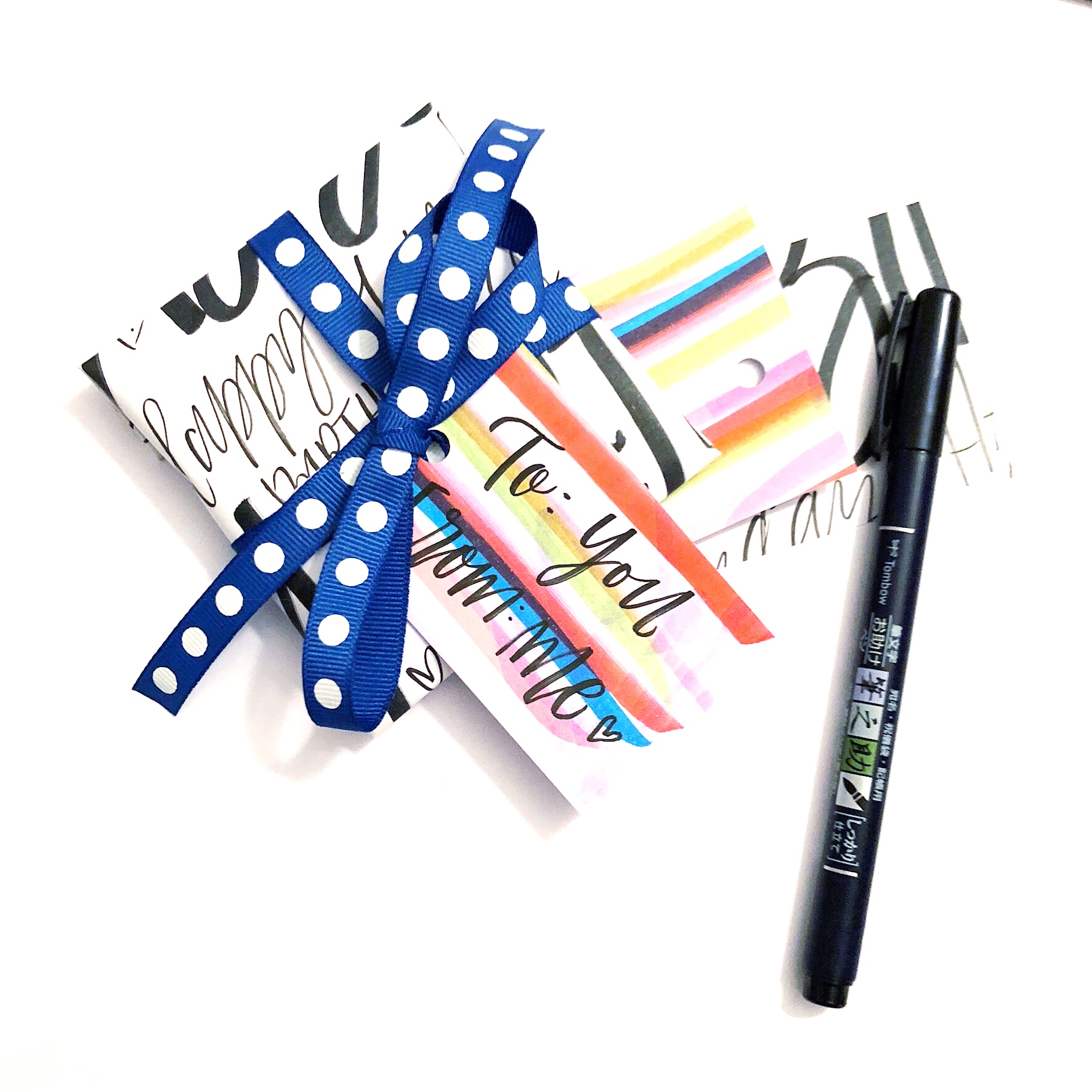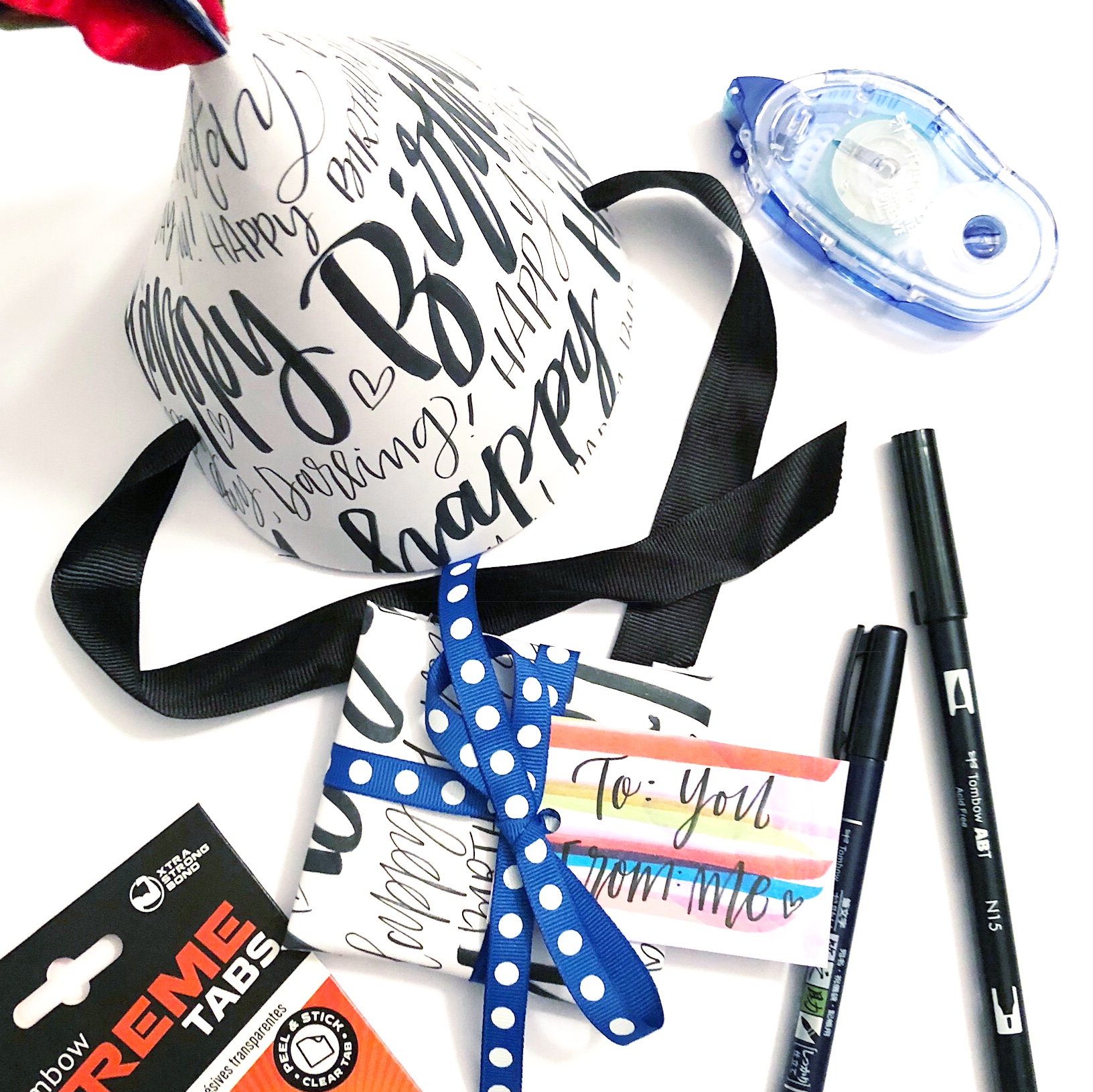 And there you have it! Three easy DIY projects using a single piece of white paper and scraps of ribbon along with my favorite Tombow USA supplies, of course.  I'd love to see what you create.  Go on over to my instagram at @renmadecalligraphy and make sure to tag @tombowusa in anything you create.  For more lettering tips, tricks, and crafty fun, check out my website at renmadecalligraphy.com.
HAPPY LETTERING!
Lauren