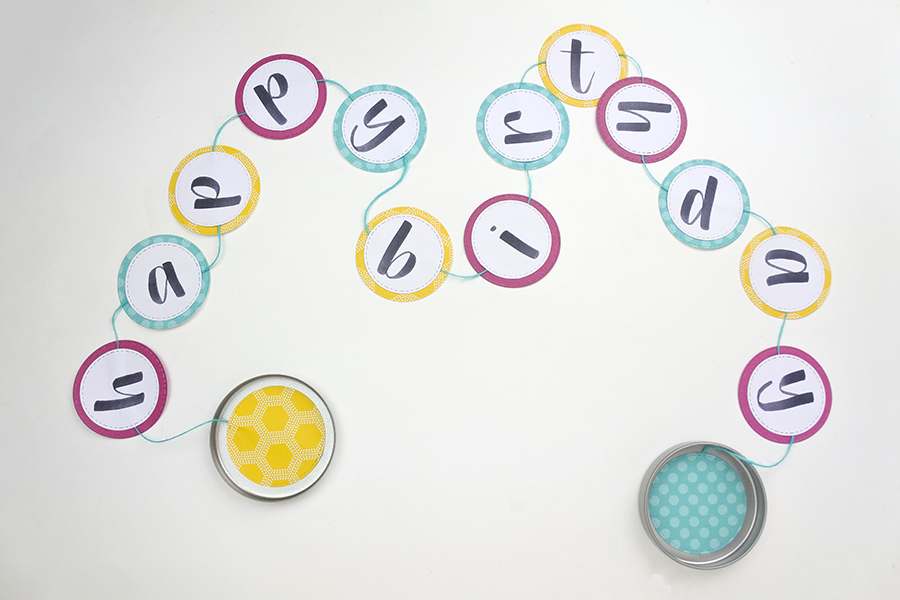 Hi friends!  It's Renee from thediyday and I'd like to wish Tombow a very happy 105th birthday/anniversary. Since this is Tombow's birthday week, I decided to create a convertible birthday banner to help celebrate this joyous occasion. This banner is super cute and compact, it actually fits in my purse, literally.
Supplies Needed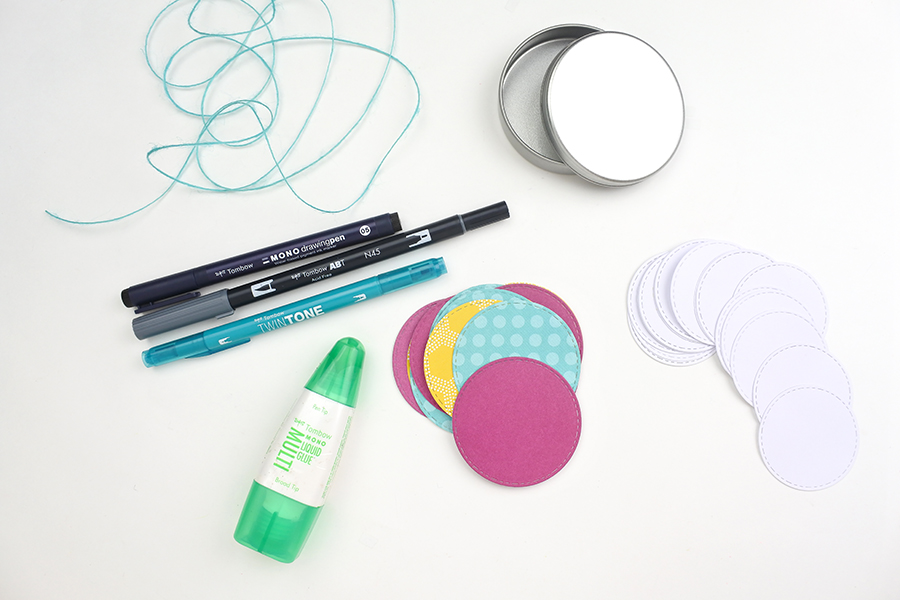 Step One
I am using white circle tags that I created with my die cuts and die cut machine.  However, a circle punch or even cutting them out by hand will work too.  With my grey Tombow Brush Pen (N45) I wrote happy birthday, one letter per circle.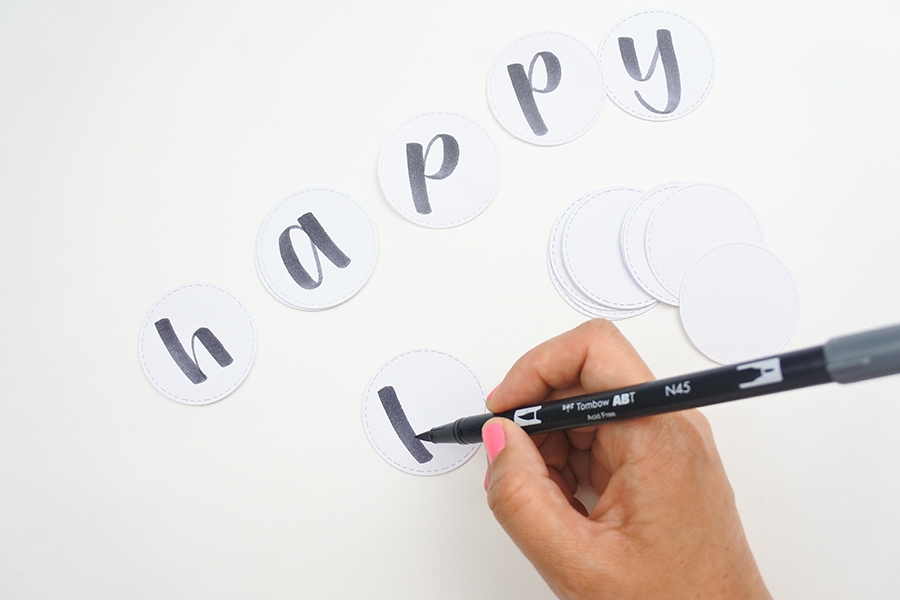 Step Two
I grabbed my Tombow MONO Multi Liquid Glue, both sets of circle tags, and jute string.  I started designing this in layers.  I placed one colorful circle tag on my work space (first layer).  Then I grabbed my string and placed it on top of the colorful circle tag (second layer).  Be sure not to cut any string from the spool – but leave a 5 inch tail (this tail portion will be used later).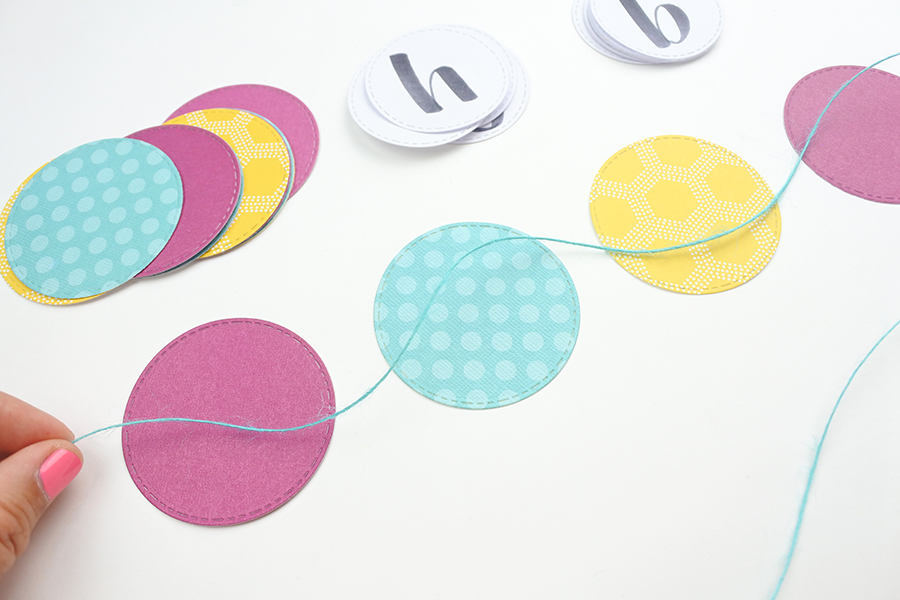 Next, I took the white circle tag (third layer) with the "h" on it and glued it to the top of the first two layers with my Tombow MONO Multi Liquid Glue.  I spaced each circle approximately half an inch from the next.  I continued this same exact process for the remaining letters until I finished spelling h-a-p-p-y -b-i-r-t-h-d-a-y.  I left a five inch tail and cut the string.  Note – there should be a five inch string hanging at the beginning and at the end of the banner.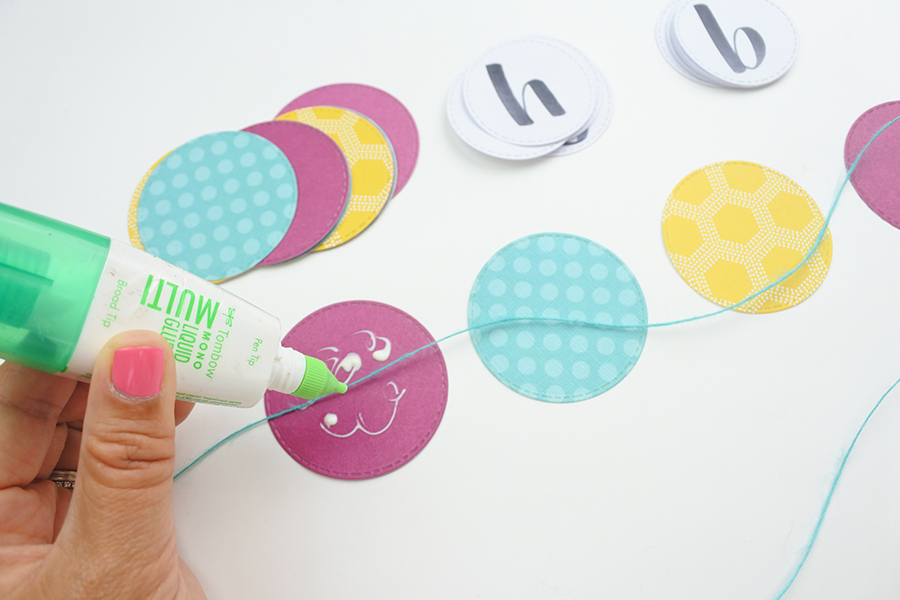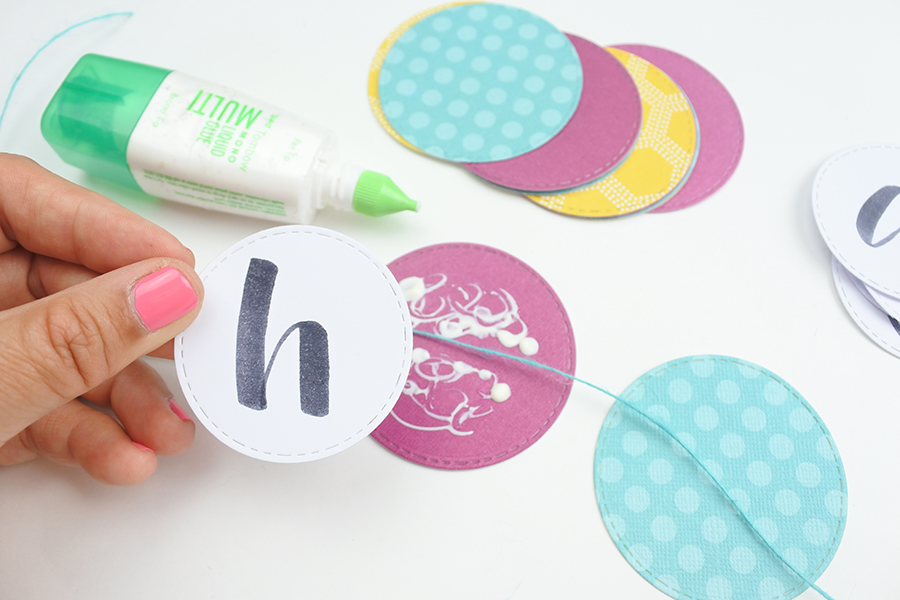 Step Three
With another white circle tag, I made a cover for the tin.  I wrote out the greeting with my Tombow Mono Drawing Pen (05) and then I added a dotted border with an emerald green Tombow TwinTone Marker.  These markers are the absolute best.  The colors are so bright and vibrant and I love the fact that there is a broad tip for bold lines and a bullet tip for more precise lines.  After I designed the greeting, I glued it to the outside lid of the tin.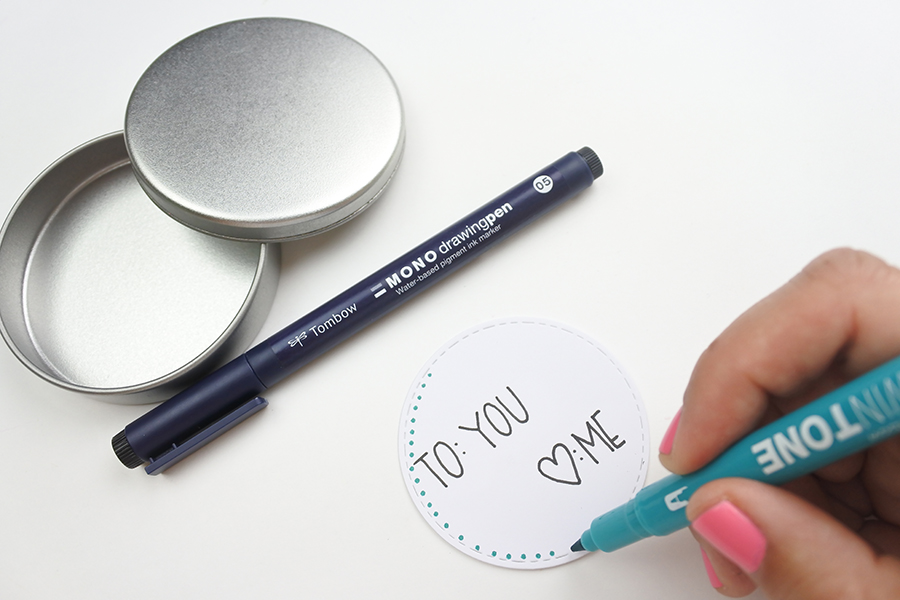 Step Four
Next, I glued a colorful circle tag along with the 5 inch tail (that is connected to the banner) to the inside of the lid.  I repeated this exact step for the bottom lid too.  Then, I cut off the excess string.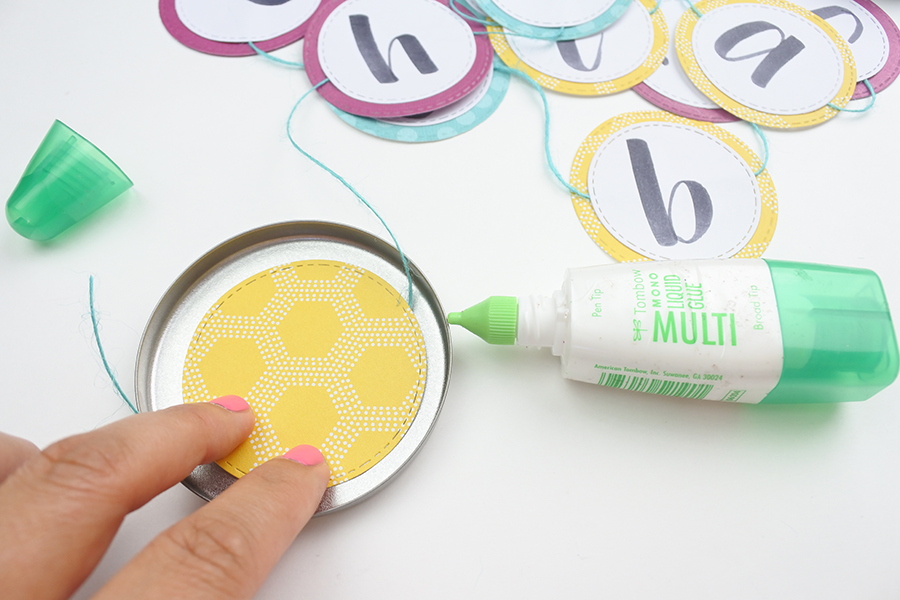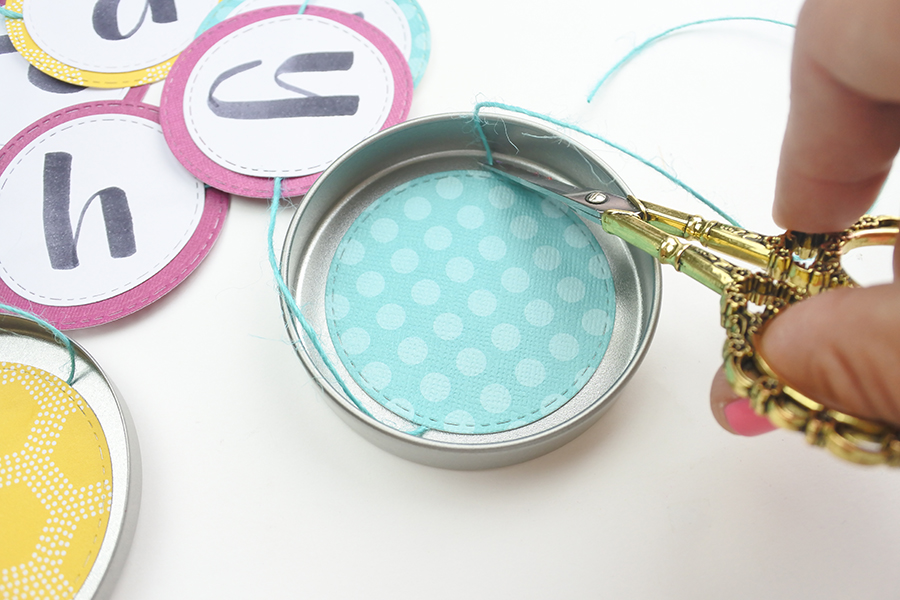 Step Five
Once dried, I placed the birthday banner inside the circle tin and closed it.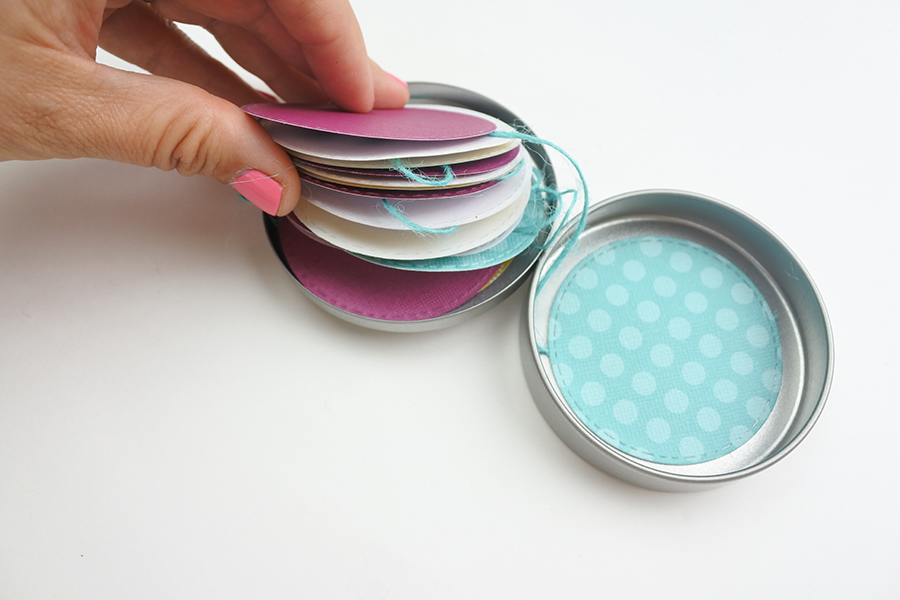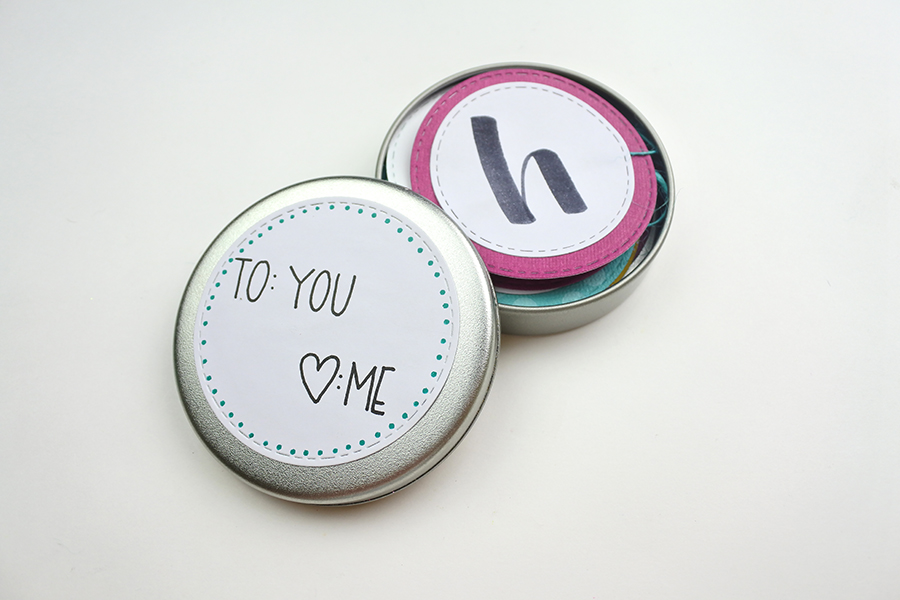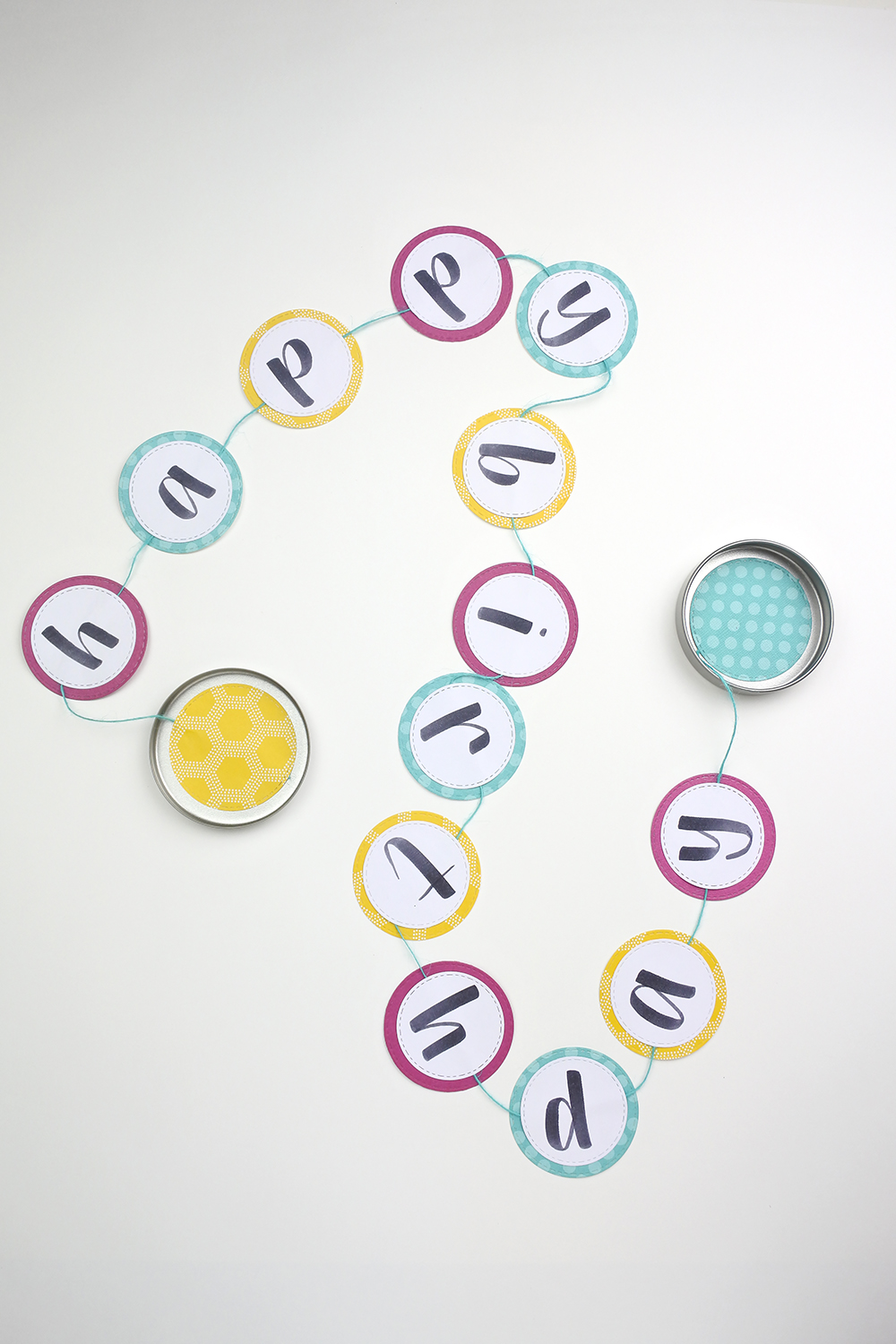 Thanks for crafting with me!
Renee