Hello everyone, It's Katie here! Today I want to talk about travel journals! A travel journal is exactly what it sounds like: a journal you use to document your travels. You can take it with you to use during your adventure, or fill it out after you're back home. In this post I'm sharing my top 3 tips for keeping a travel journal.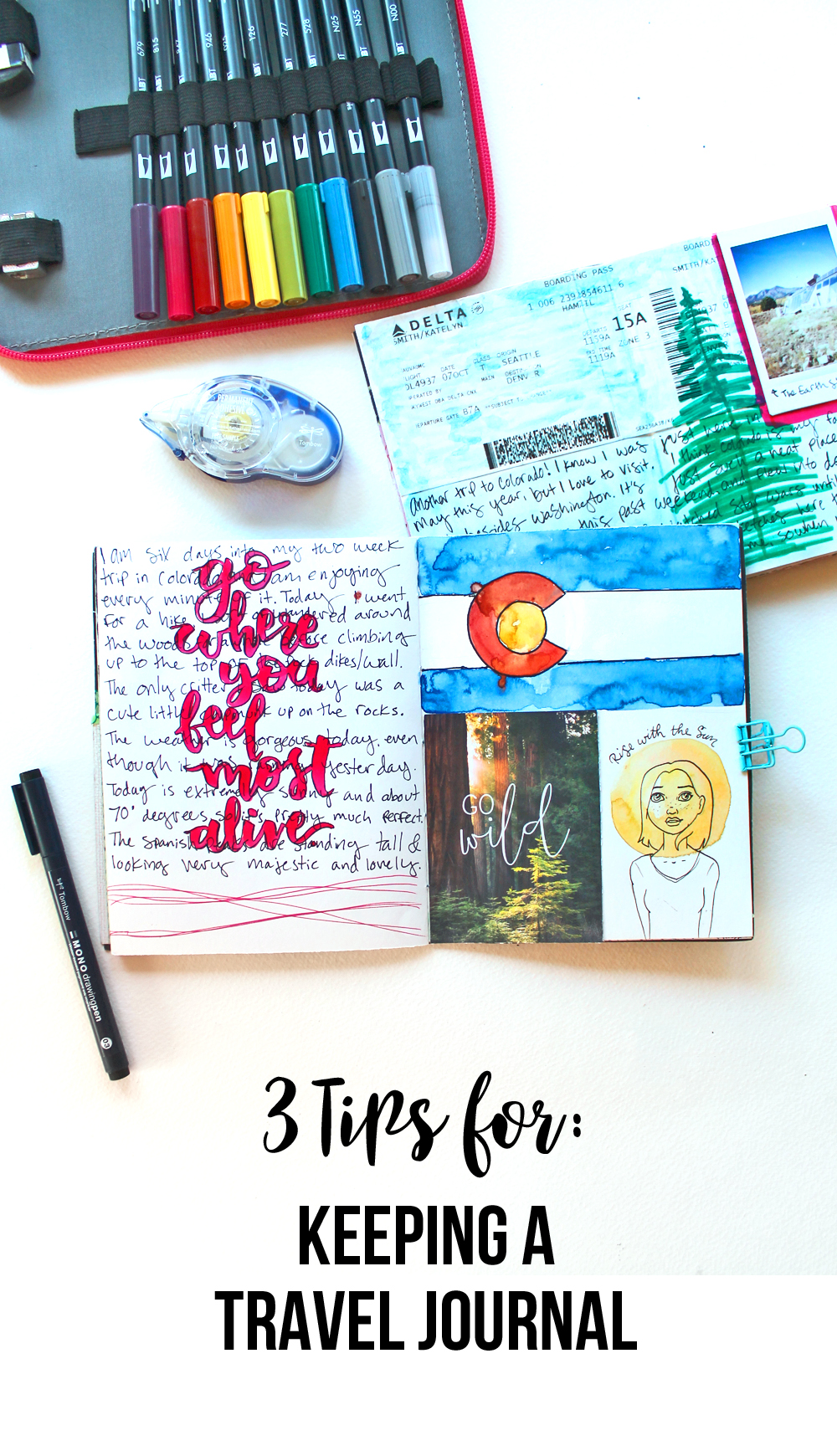 My style of travel journals are part art journal, part scrapbook. I like to draw and doodle all in them, journal about my day, and include photos and ephemera I collect on my trip.
Supplies:
Blank Journal (I like to bind my own, but I also love any good journal with heavier weight paper!)
Instax Camera (I love using it to take photos on the go!)
Tip 1: Include travel quotes!
I love nothing more than a good quote about traveling, so I love using Dual Brush Pens to letter in a quote into my journal. If you're stuck for ideas on what to include on a spread, a quote is an easy way to fill it up. Letter big and add any doodles in the blank space.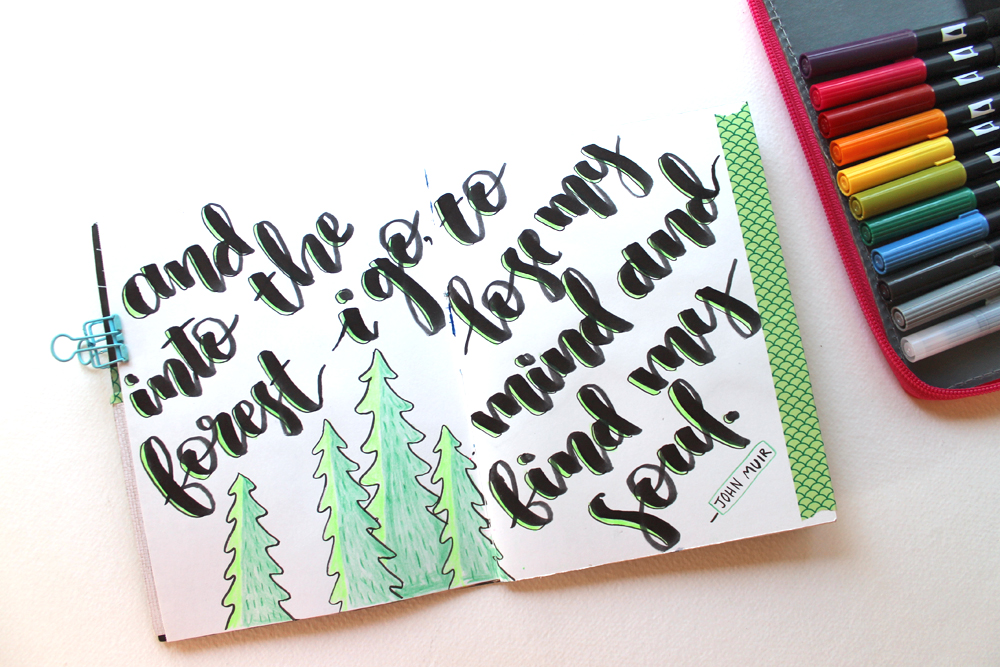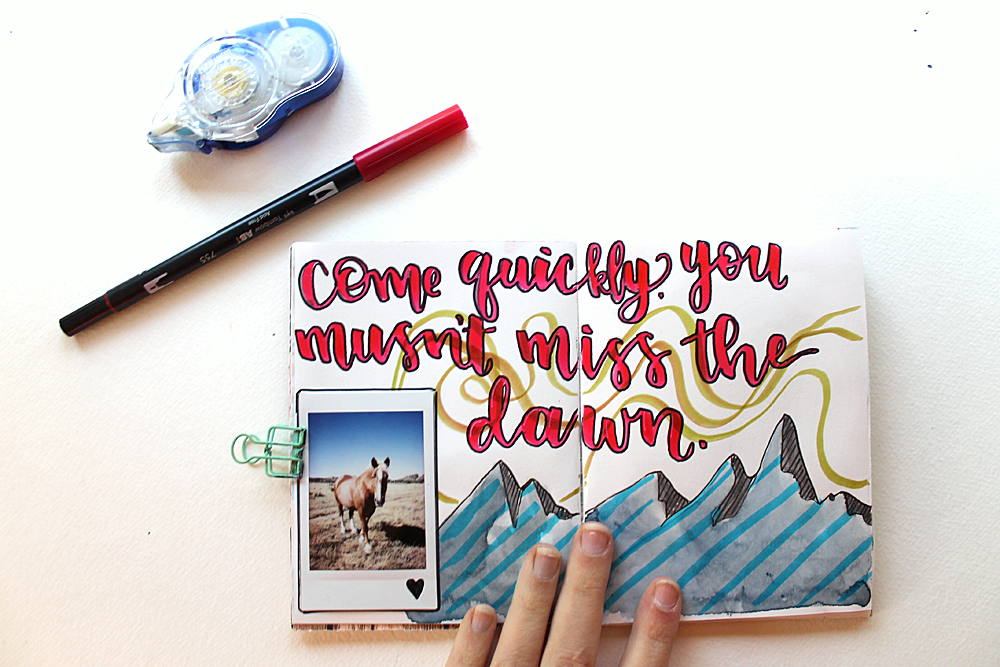 Tip 2: Bring an adhesive runner!
When I'm traveling I always pick up a ton of brochures and maps from places I go to, and I think it's really fun to include some of those into my travel journal. I especially love the MONO Adhesive+ Permanent, because of its instant start system that makes it super quick to use. Perfect for on-the-go crafting.
Besides travel brochures, I've also used the adhesive runner to include instant photos and boarding passes into my journals!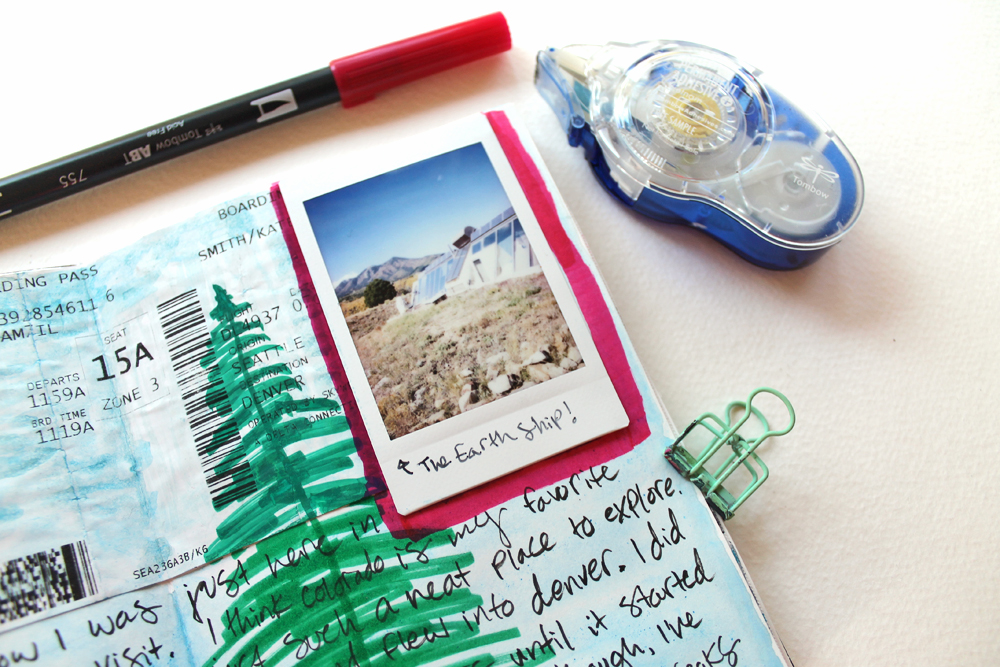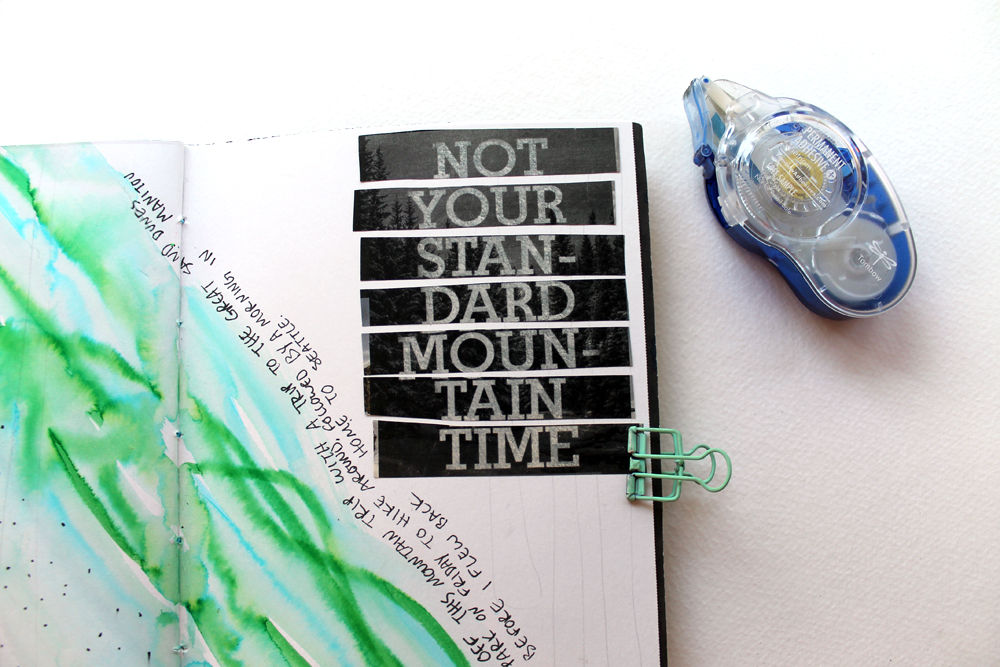 Tip 3: Doodle your day!
Use the MONO Drawing Pens to add doodles into your journal. I love using doodles to document my day. For example on the page below, I took it on a hike with me, and doodles a few of the critters I saw. On the page below that, I illustrated the wildflower while looking at a real life example growing in a field.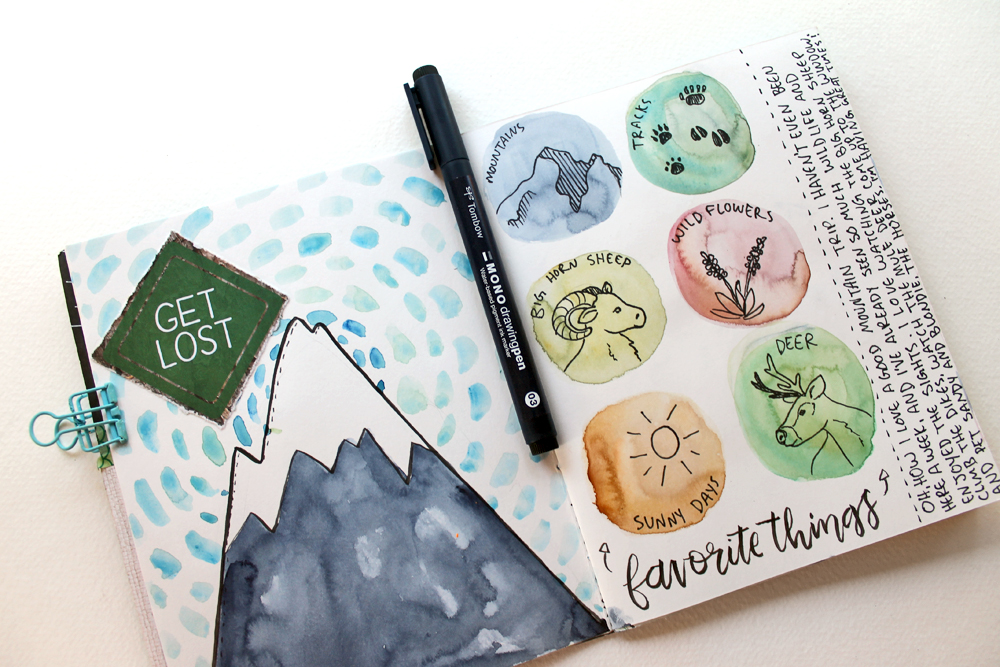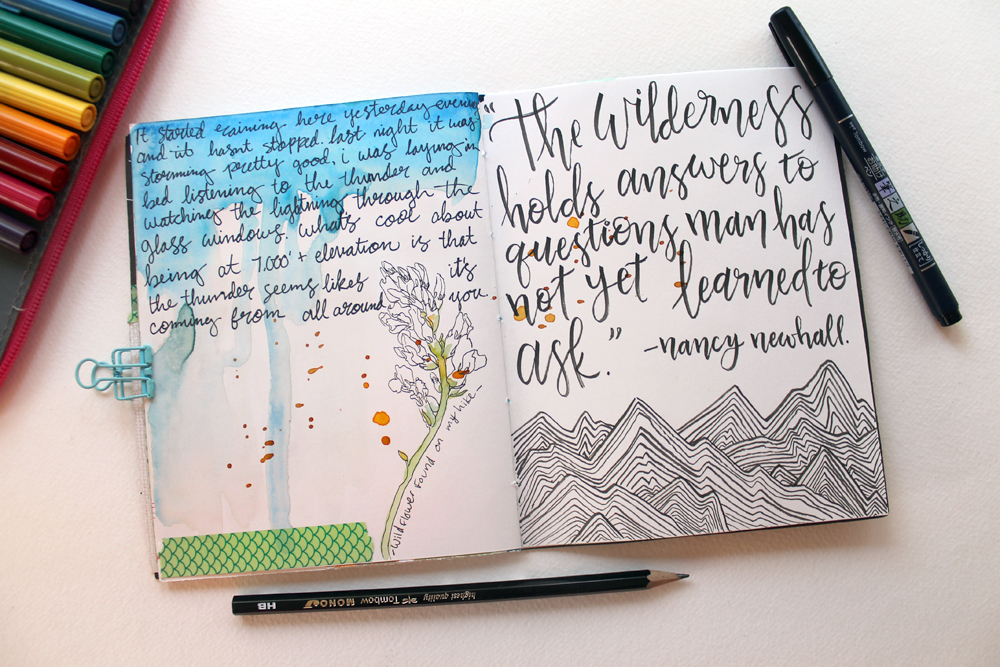 I think my biggest tip for keeping a travel journal is to create a small kit to take with you and to not put too much pressure on yourself! When you're traveling it can definitely be hard to find time to journal. But if you have a small kit with your favorite supplies, you can pull it out whenever you have a few spare moments to document your adventure.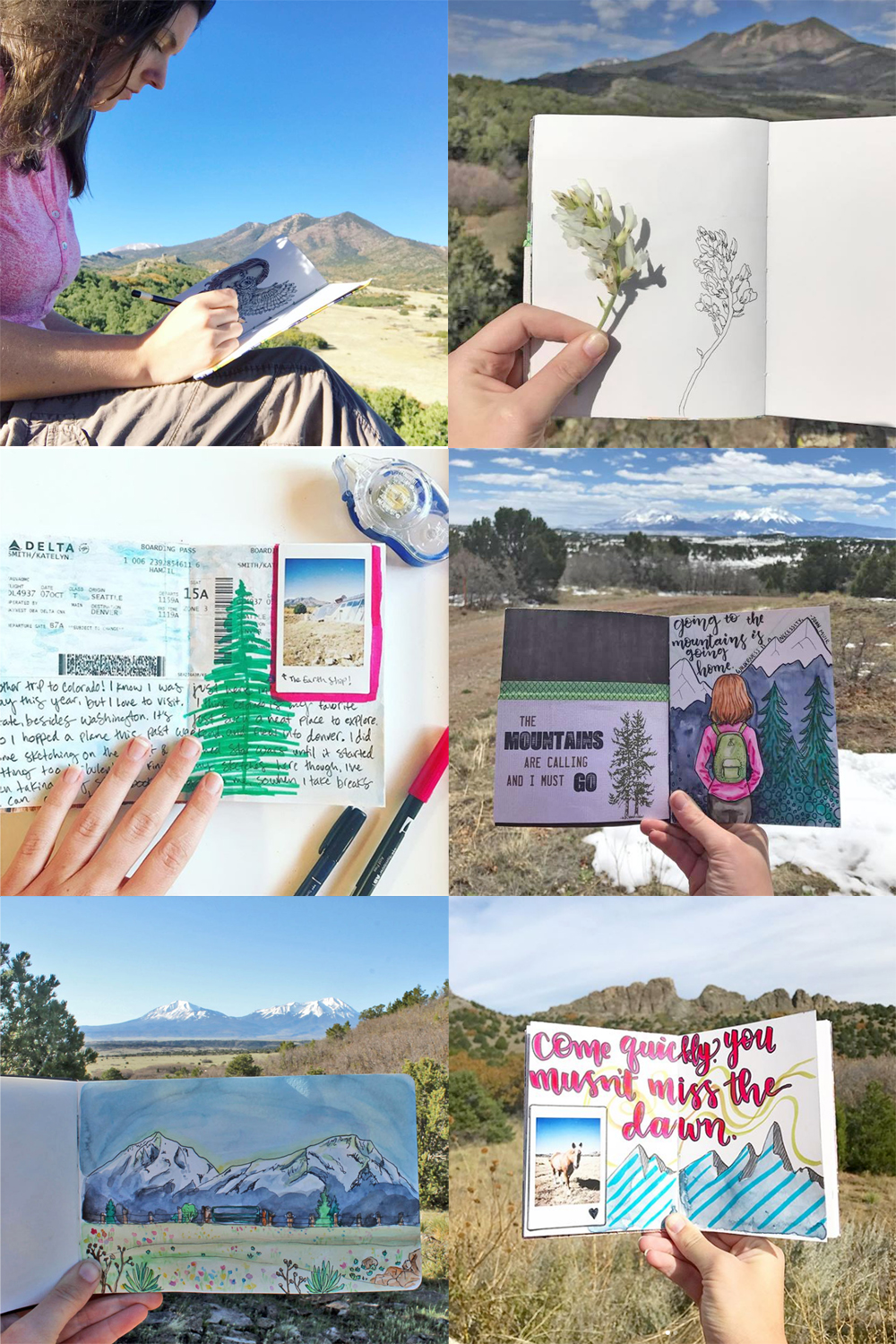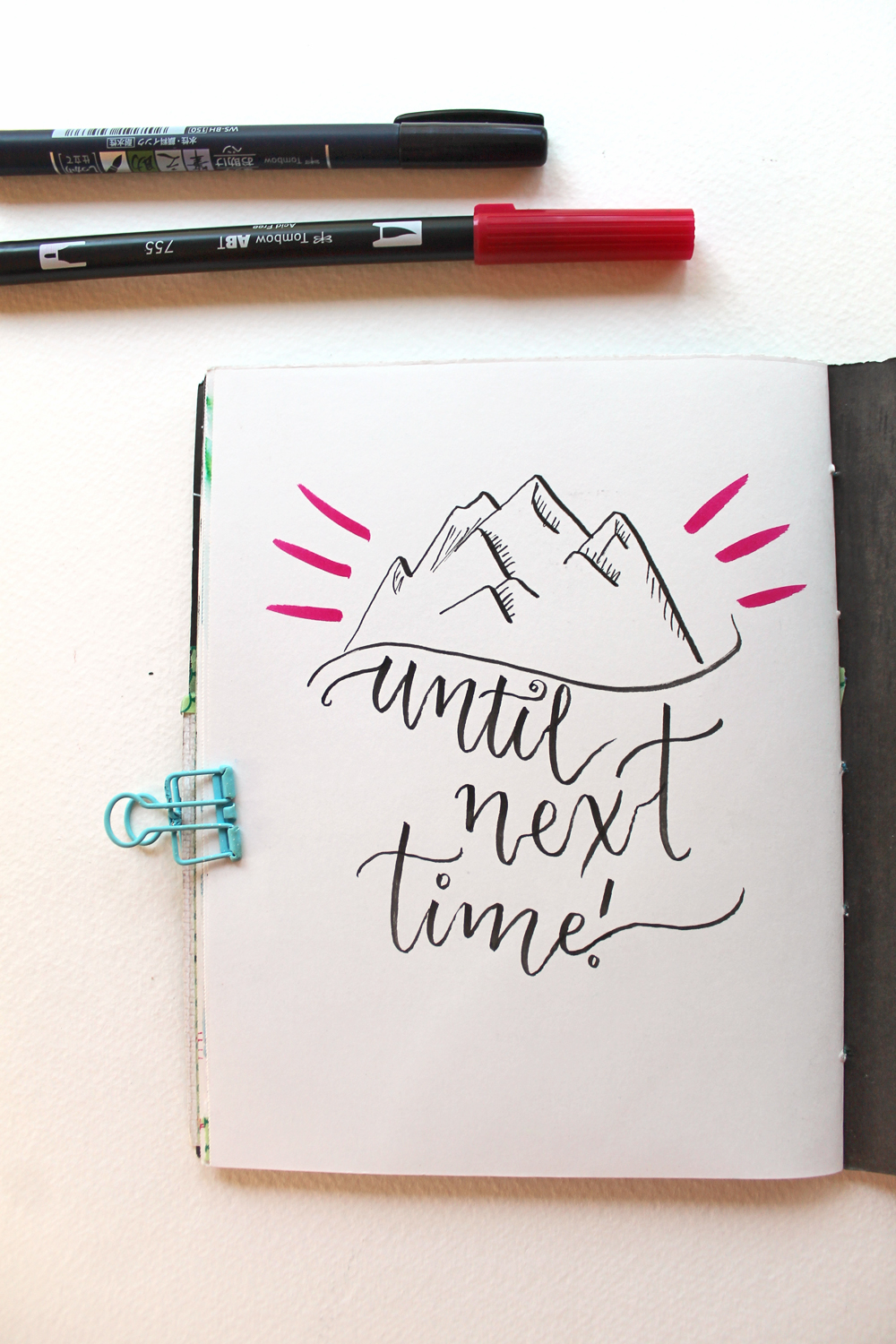 Do you keep a travel journal? Next time you go off on an adventure with your Tombow supplies, be sure to snap a photo and tag us!