Hey everyone, It's Katie here to show you a fun technique you can use in your Traveler's Notebook.  This week we're working with Webster's Pages, who was kind enough to send each of us some of their gorgeous new product line! Today I'll be working in the Soft Lilac Pocket Travelers Notebook, it's suede and has such a lovely, soft, texture to the outside.
How to Draw Maps in Your Traveler's Notebook: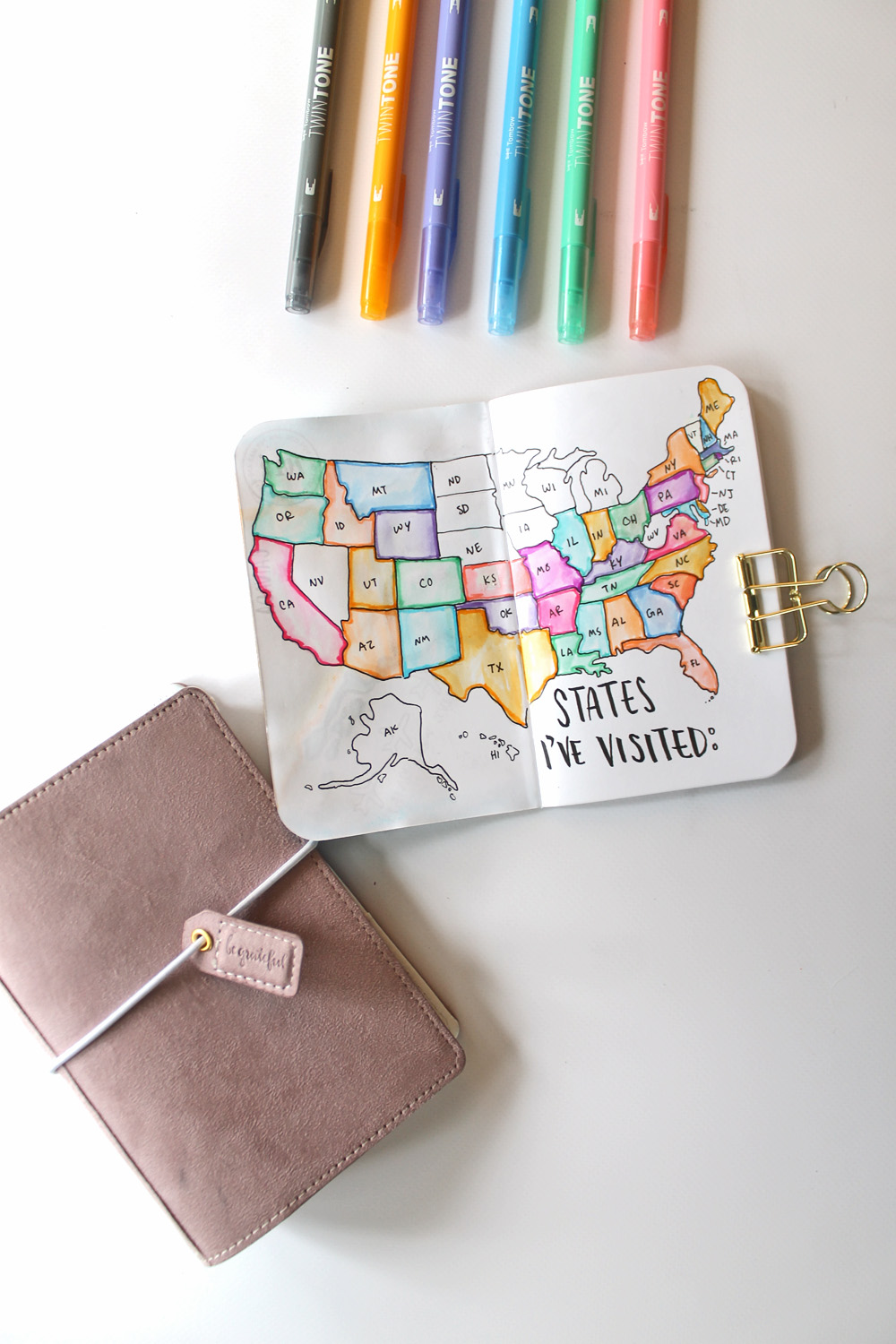 Supplies:
Step one:
To start off this project, I want to show you how to transfer a design by creating your own transfer paper. Here's how: Flip the image you want to transfer over, and use a 6B MONO Drawing Pencil to apply graphite to the back of the image.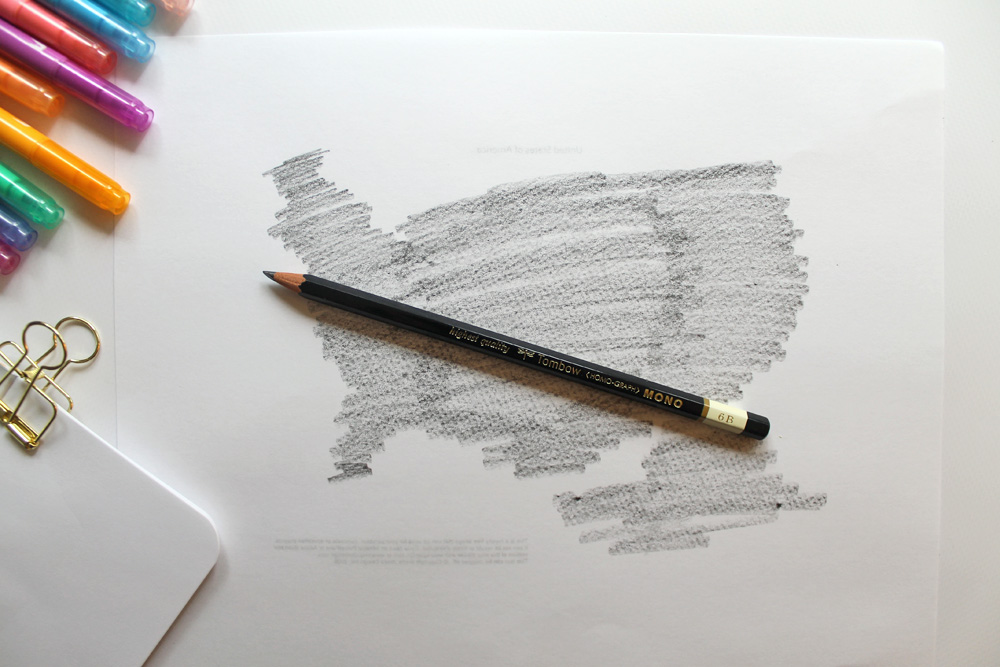 Step two:
Next, flip your image back over (graphite side down) and place it onto your notebook. Go over the printed lines using an H pencil. I also like to use a bit of washi tape to hold it in place while I trace the design.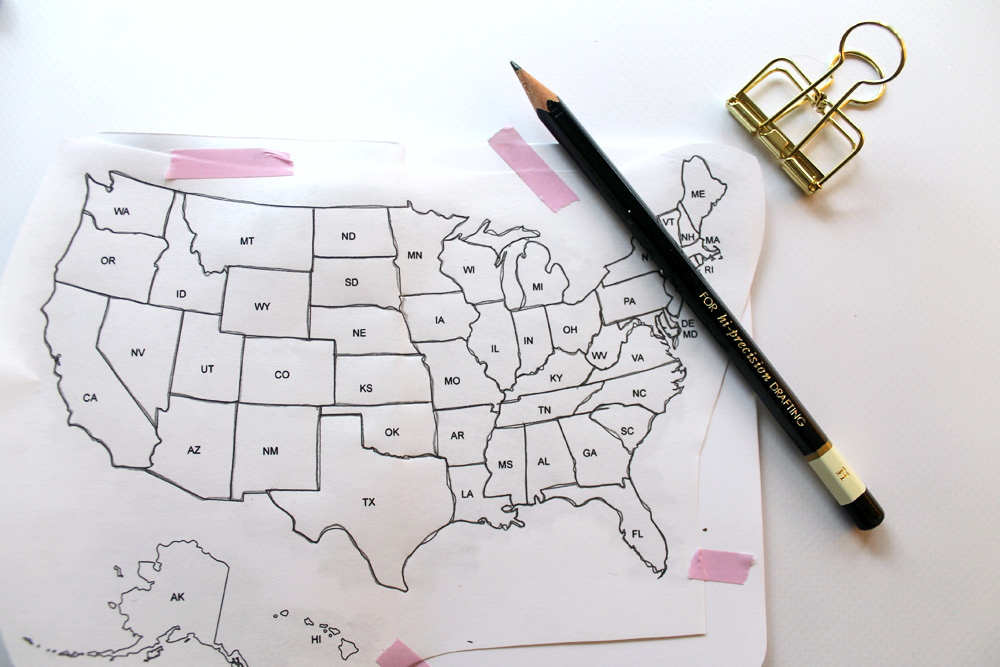 Step three:
Remove the printout and go over your pencil lines using the MONO Drawing Pen, and look at that beautiful map you just "drew"!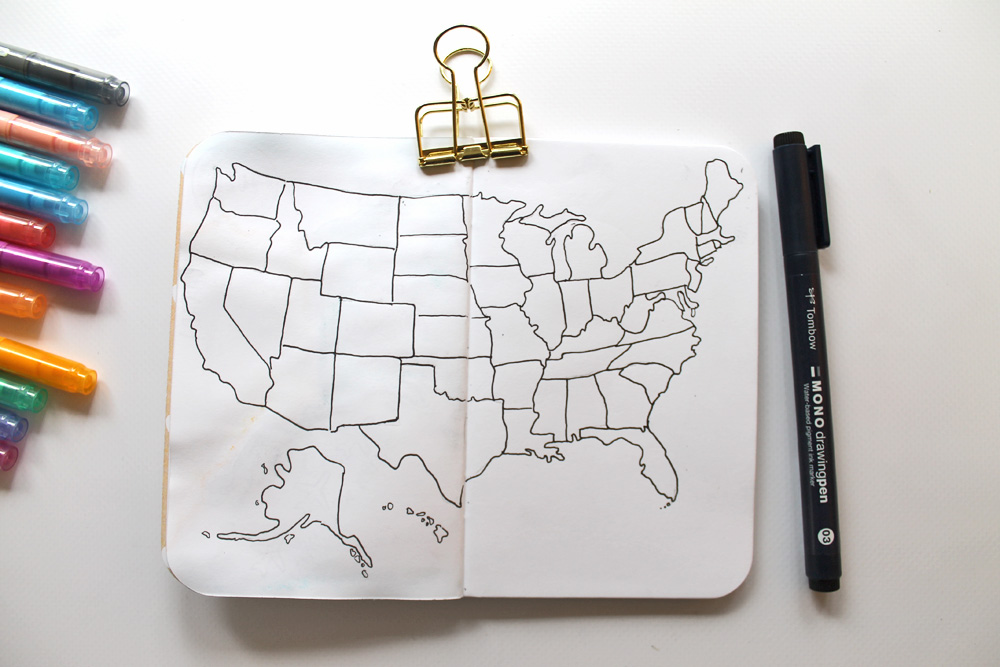 Step four:
Time to add some color! I am coloring in all of the states I've been to. So I outlined each state with the bullet tip of a TwinTone marker, and then used a waterbrush to work the ink in toward the middle of the state.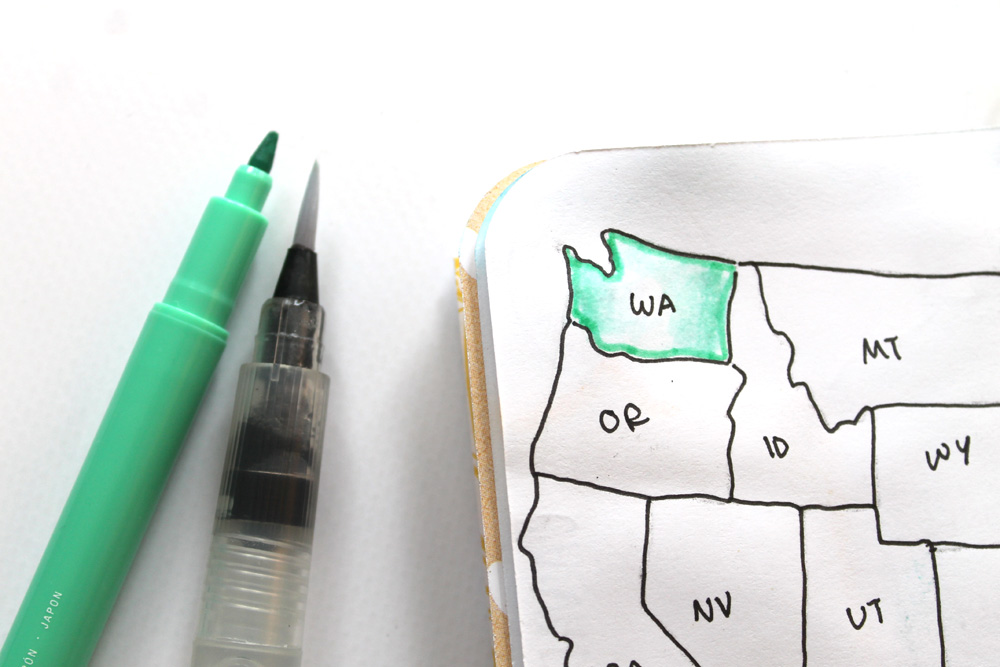 Step five:
Repeat with all of the states you've visited, switching out colors as you go. The paper inside of Webster's Pages TN Insert holds up really well to the marker and water, I didn't have any bleed through with this paper!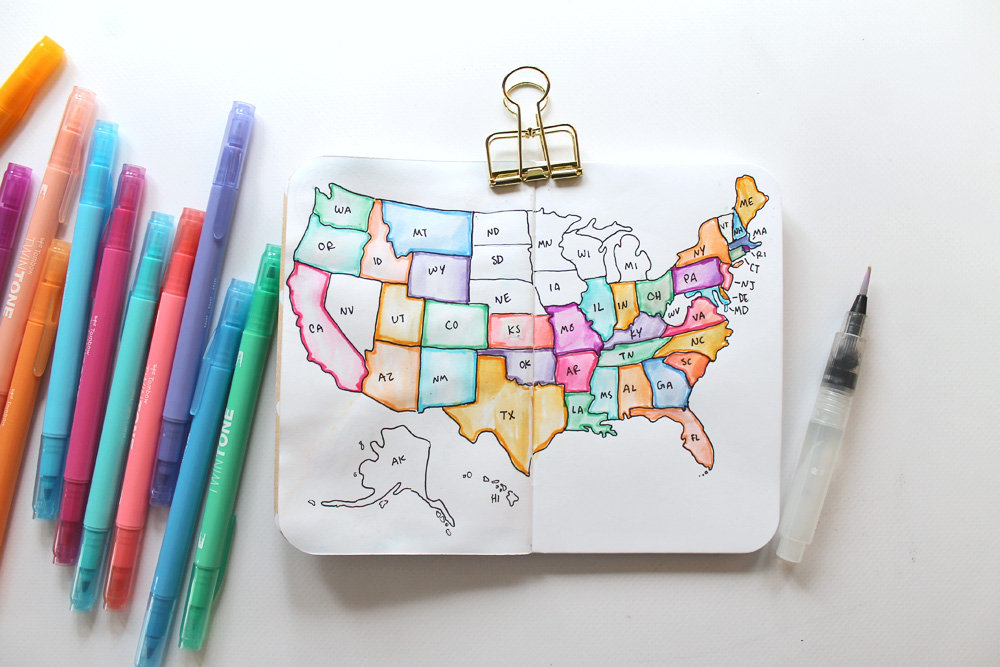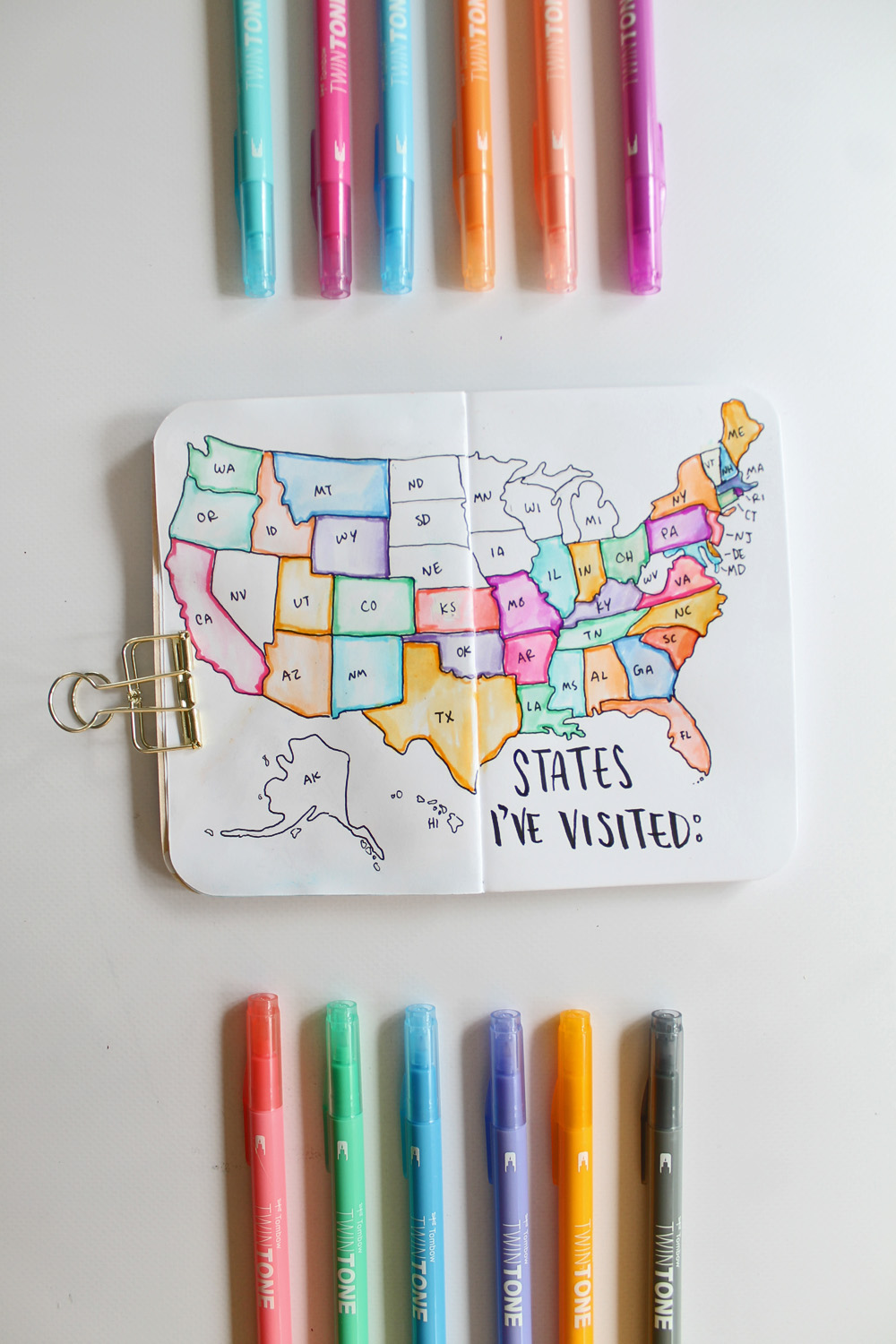 You can also create a map of one specific state or country. I have a trip to Alaska planned for the Summer, so I create this page to document it, using the same techniques shown above.
Get 3 more tips for keeping a travel journal here.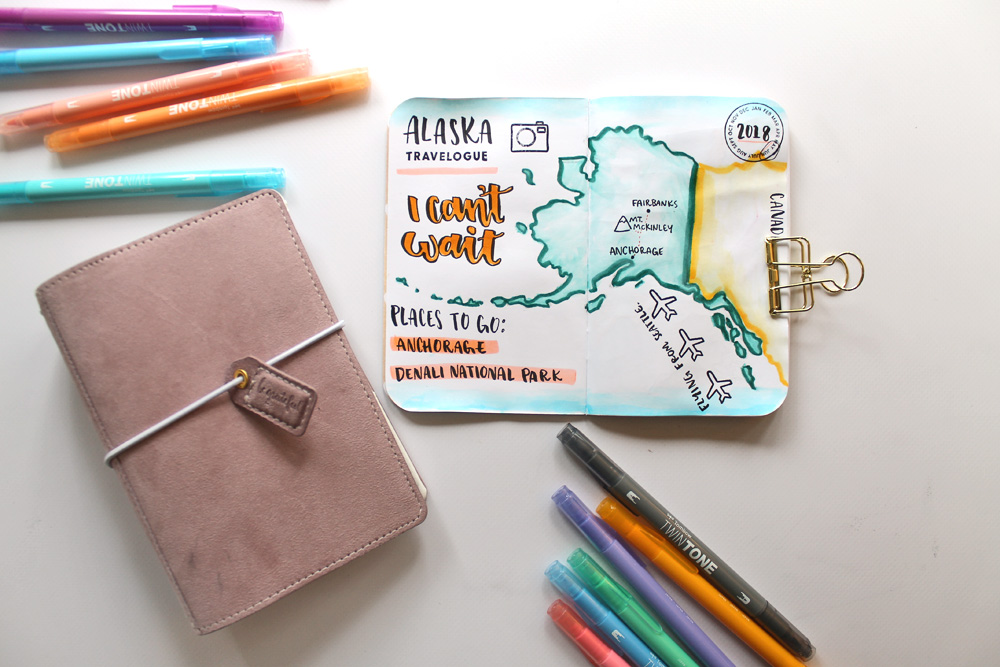 Another idea: Instead of coloring in states you've visited, try using a map to plan out a road trip, drawing a line from your start to your destination!
Want more Traveler's Notebook ideas? Learn how to make DIY Traveler's Notebook Charms with this tutorial!
Thanks for hanging out with me today! I hope you've enjoyed this peek into my new Travel Journal. I'll definitely be packing this beautiful Webster's Pages Traveler's Notebook with me on my next adventure!