Have you been trying to find some fun ways to practice lettering? Hey, y'all, it's Lauren Fitzmaurice of @renmadecalligraphy and I'm here to share some fun ways to practice your lettering using my favorite products from Tombow USA and Webster's Pages. So grab your brush pens and notebooks and let's get lettering!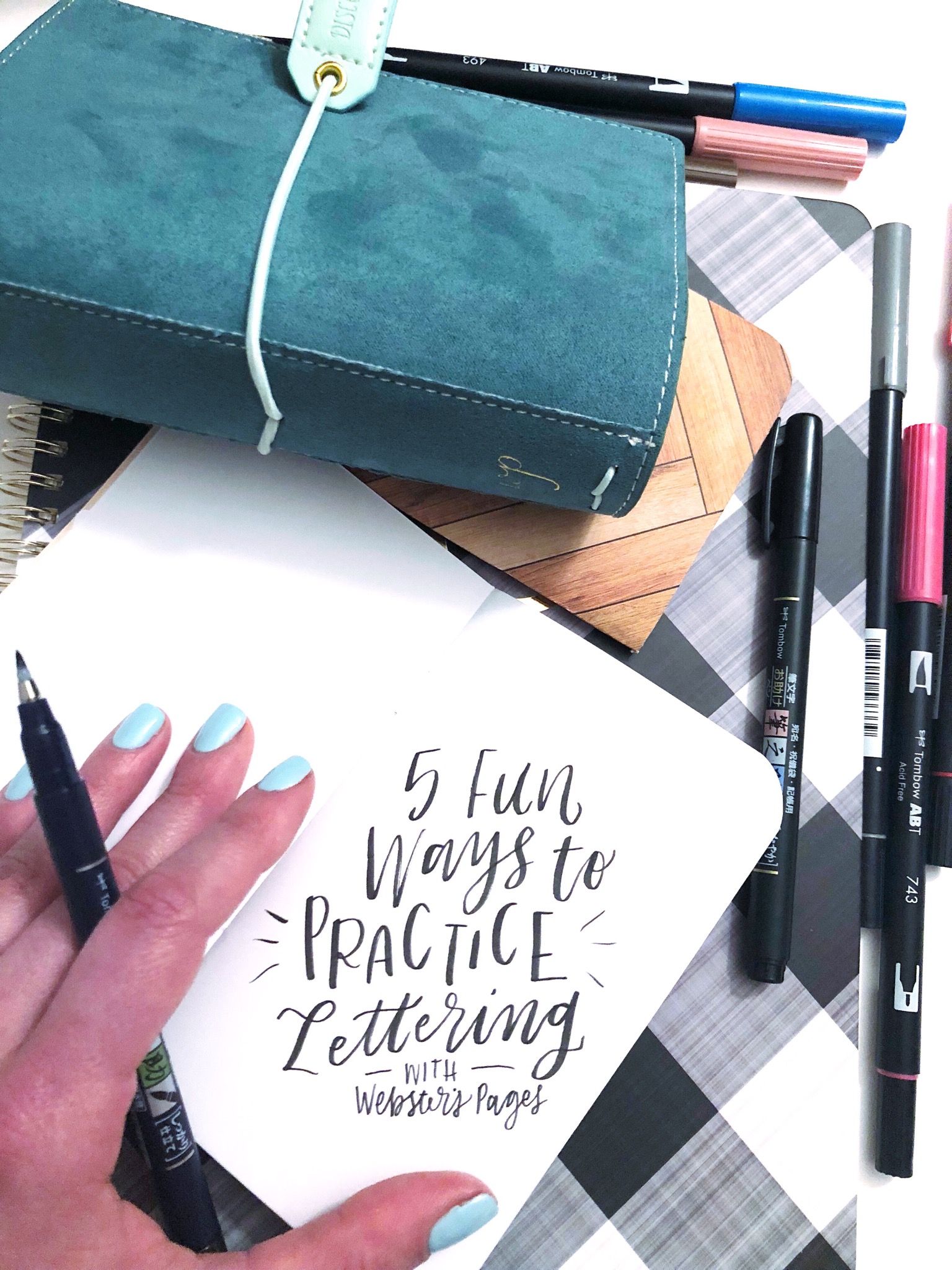 WHAT YOU'LL NEED
1. SKETCHNOTES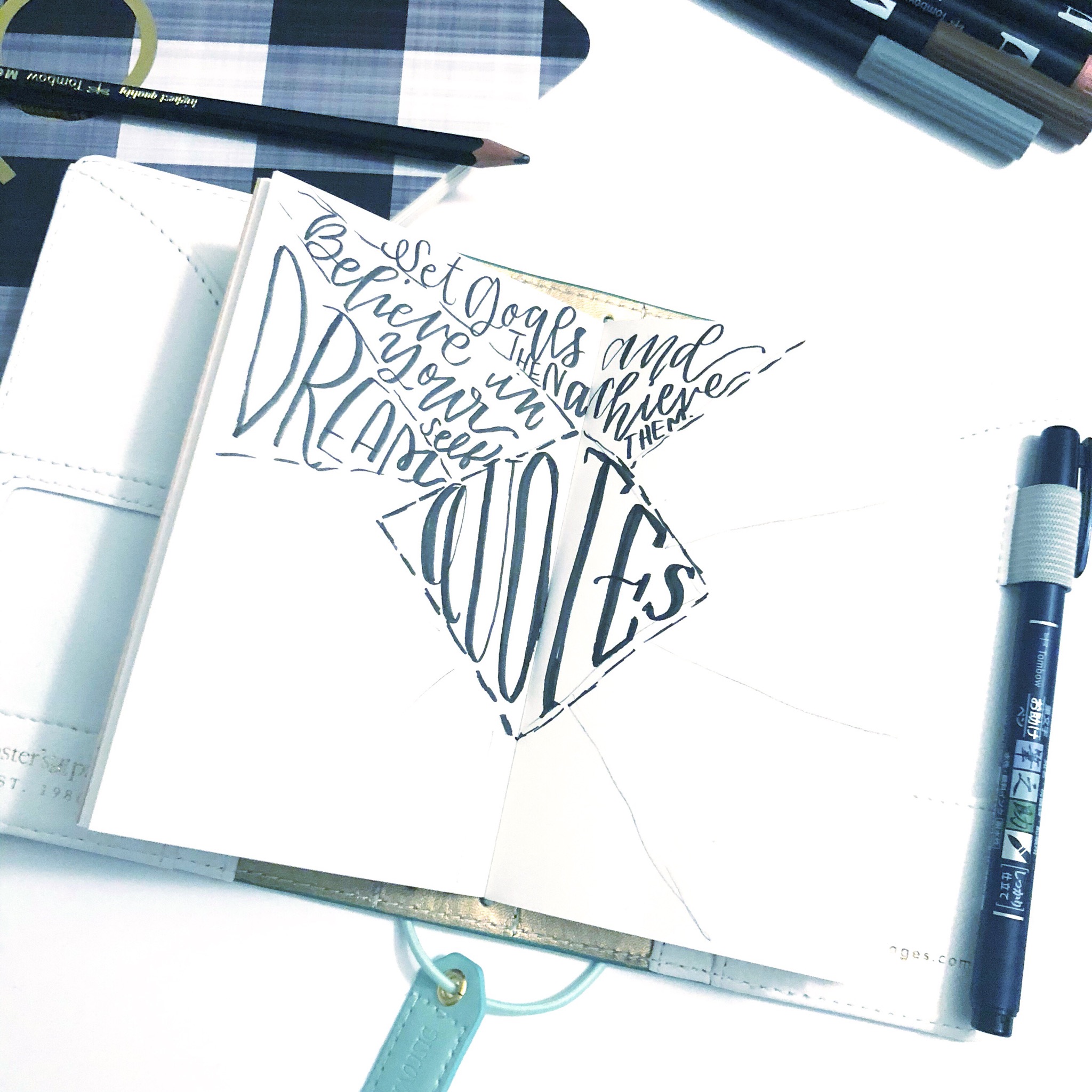 Sketch notes are gaining popularity and are super easy to create! Start by dividing the space on your paper with a Tombow MONO Drawing Pencil and then fill in quotes, words or doodles to practice lettering using your Tombow Fudenosuke Brush Pens (Hard or Soft Tip) to practice lettering and forming letters. Erase the pencil lines later to reveal a cool design made completely out of words. This is also great practice for getting the feel of spacing and design when creating a composition.
2. RAINBOW LETTERING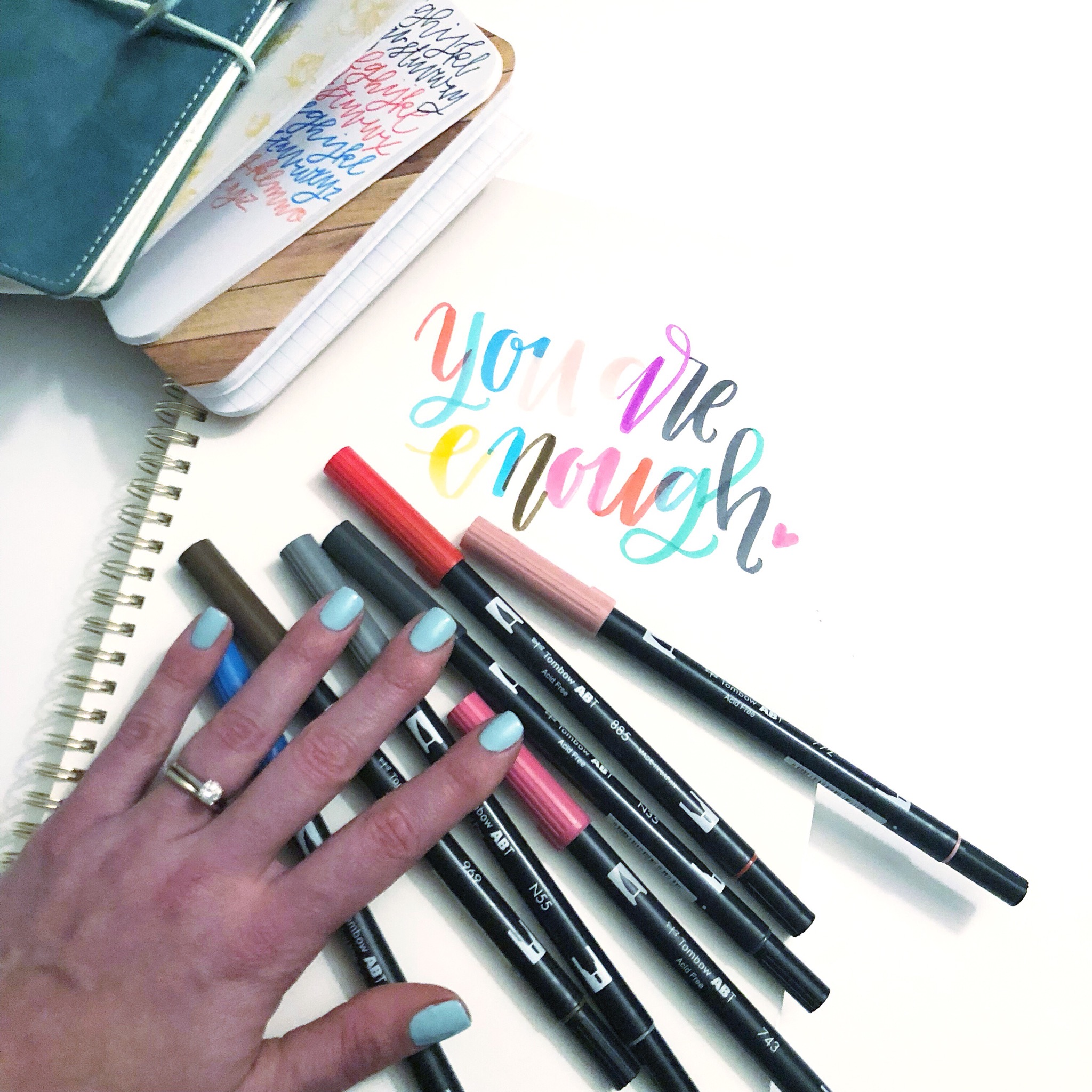 Practice lettering in a colorful way by using many colors of Tombow Dual Brush Pens to create fun words and phrases.Changing the colors between strokes gets you used to creating more consistent letters made of the individual strokes. Mixing up the colors also makes it super fun!
3. LISTS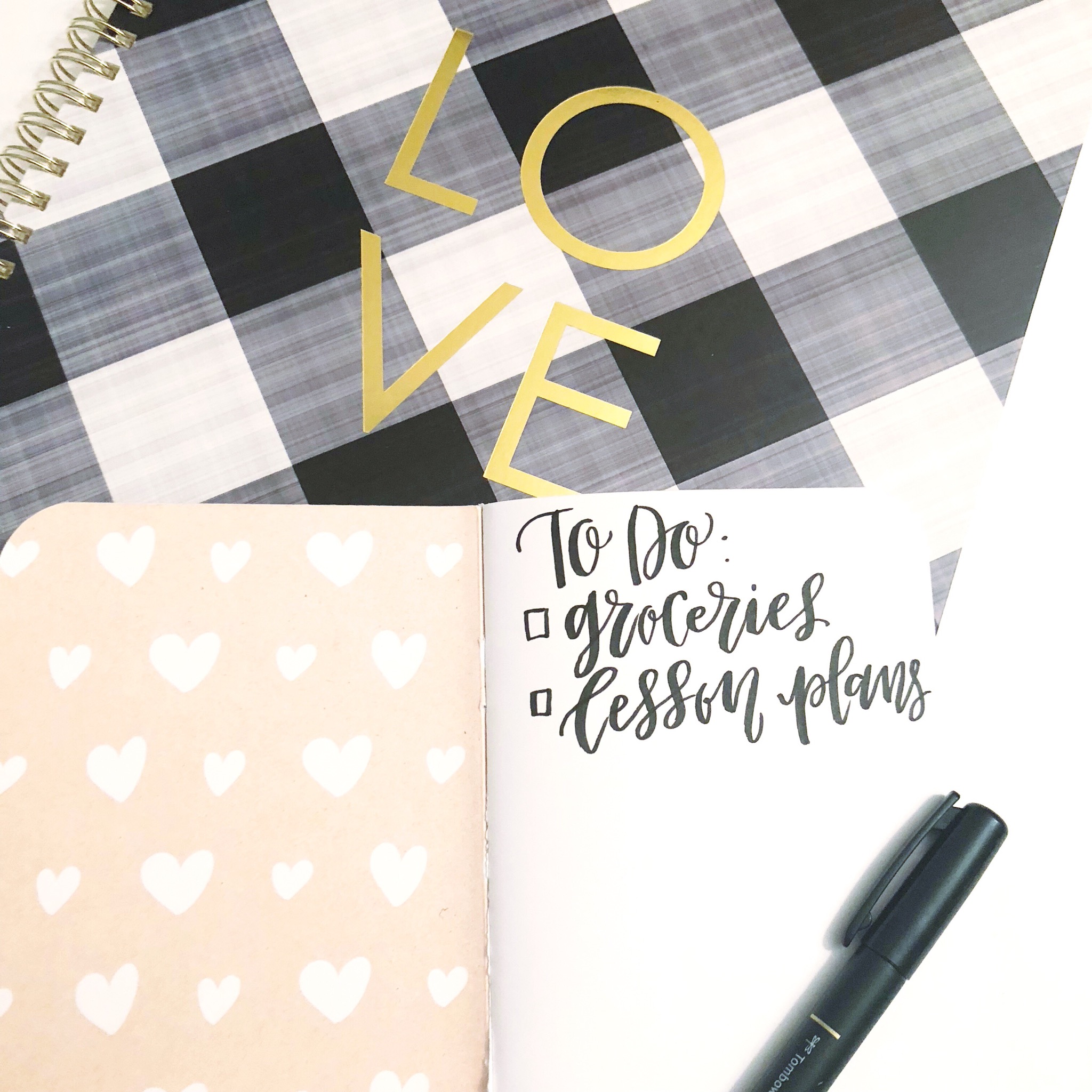 Are you wanting to letter better in a certain style? Try making a list of anything you would like but try keeping it all in the same style. This helps to be more consistent but also gives you the opportunity to create new styles of your lettering.
4. MONOLINE LETTERING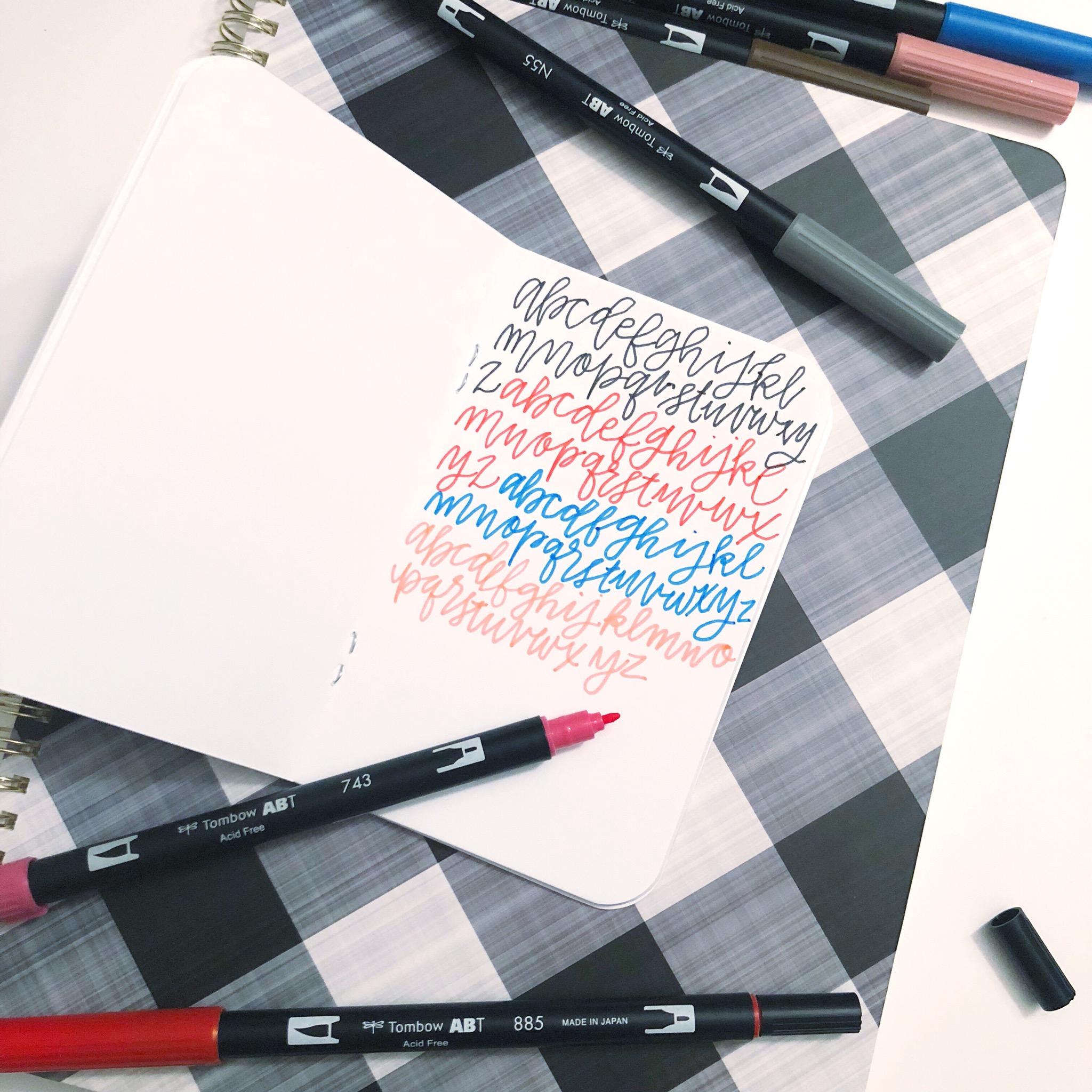 Need to focus just on letter forms? Try lettering with thebullet tip of the Tombow Dual Brush Pen. I like to write the same word or alphabet and start over until the page is filled with fun letters.
5. FILL THE PAGE WITH LETTERS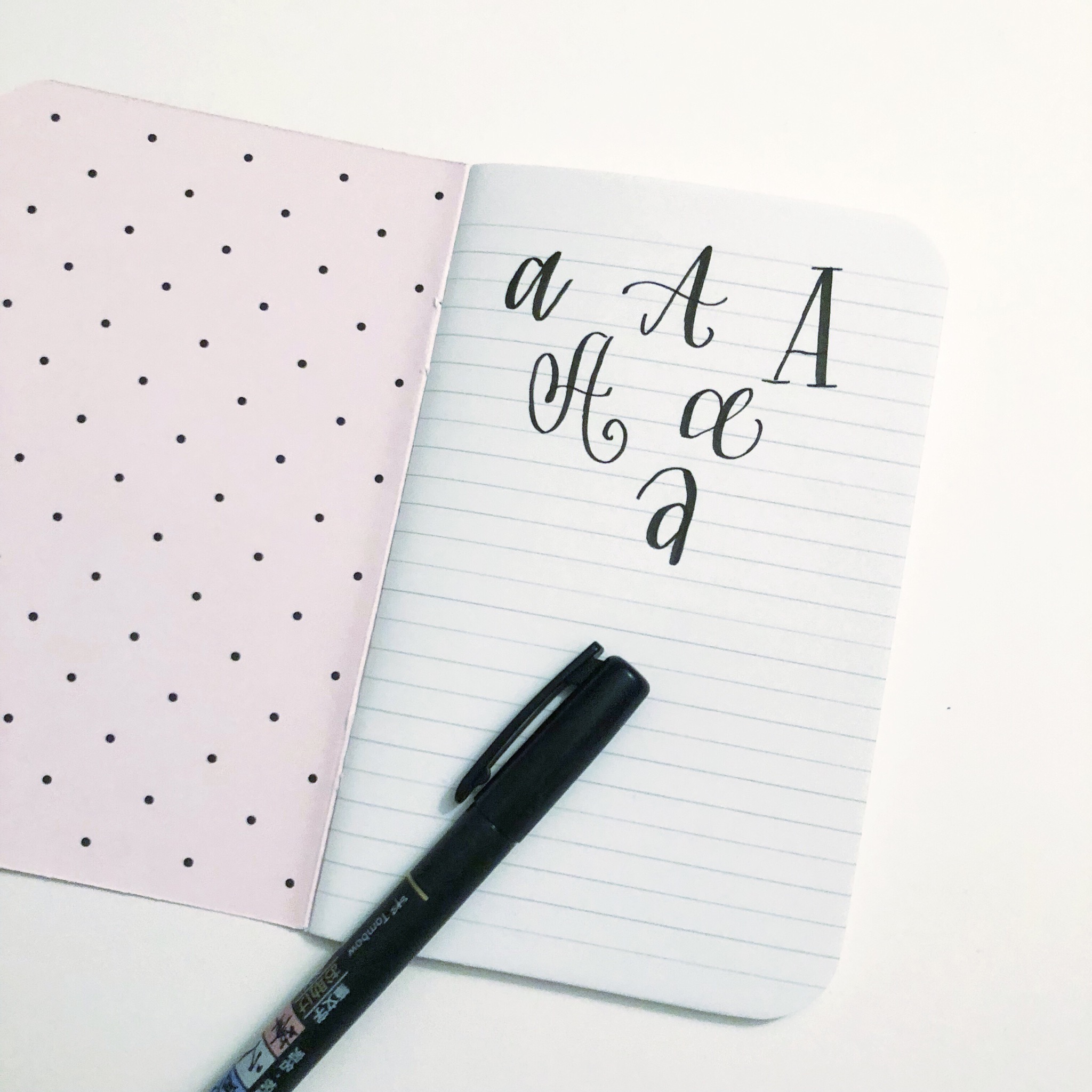 The last idea is to just hold on to your lettering styles by creating a little archive in a little notebook. Add to this and have a page for each letter of the alphabet.
There you have it! 5 fun ways to use Tombow USA and Webster's Pages in your lettering practice.
Happy Lettering!
Lauren