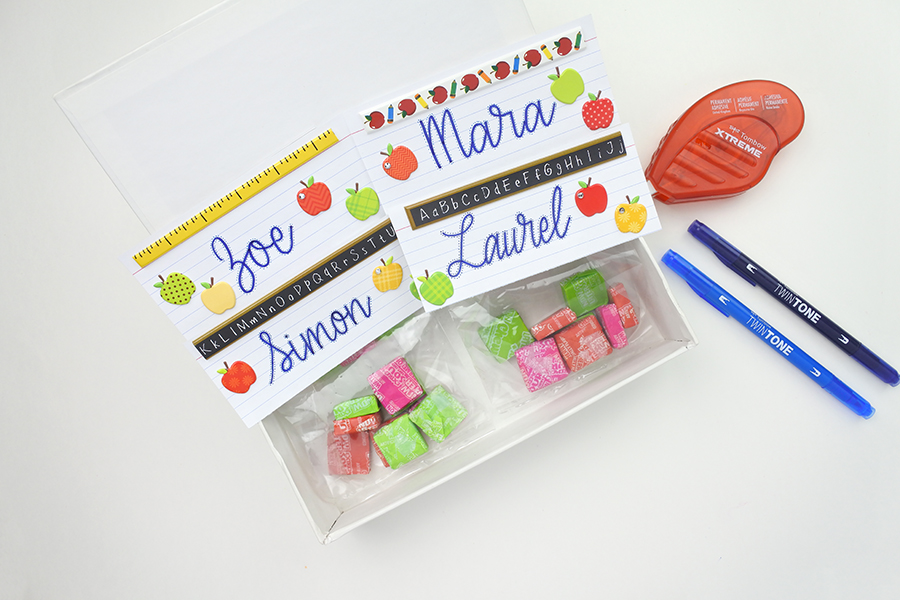 Hi friends! It's Renee with @thediyday here to share an end of the school year party favor treat bag. I wanted to give these favors an elementary school flair, and what better way to do that than to add cursive into the project? It's been awhile since I've written in cursive and it brings back such fond memories. These party favors are perfect for many occasions and can be filled with candy, cookies, crackers, and even non-food items like pencils and erasers.
Supplies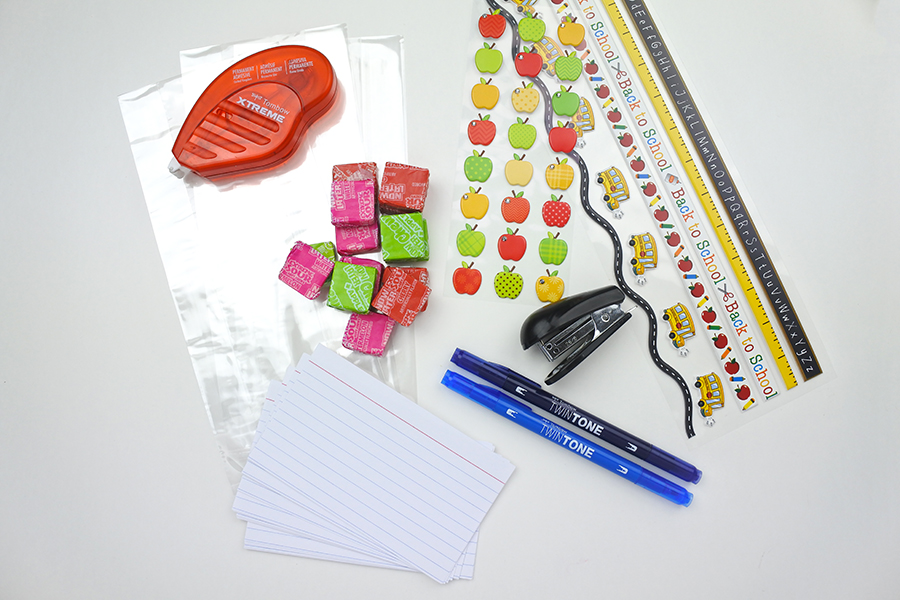 Step One
First, if needed, cut the index card to whatever size best fits the dimensions of the treat bags.  I cut mine a bit.  I left the width the same (5″), but cut the height to 2.25″.   Next, with a dark blue Tombow TwinTone Marker, I wrote each student's name in cursive. Then, to draw some attention to the cursive, I added stippling (a fancy word for clustered dots) around the cursive with another blue marker.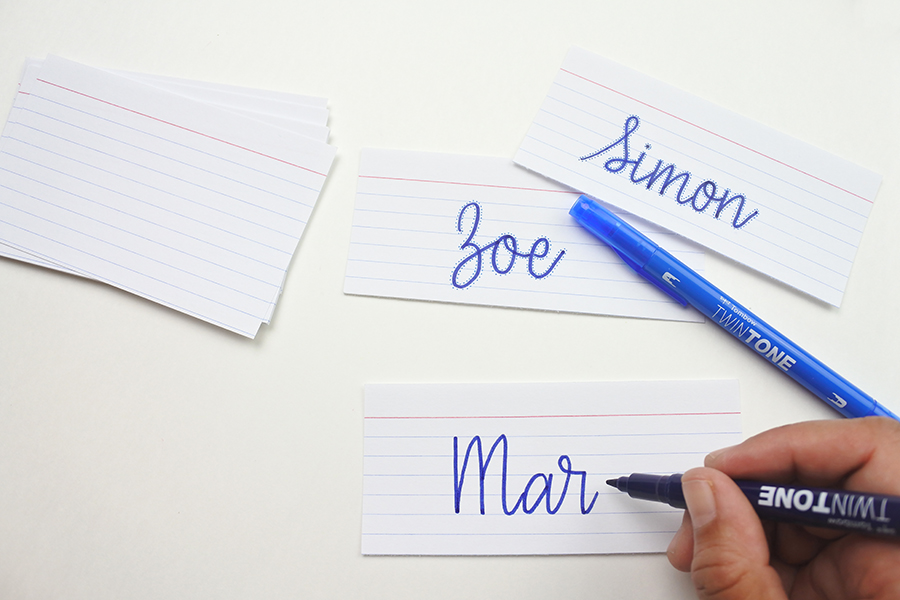 Step Two
Grab some embellishments and decorate the index card. I'm using some school theme stickers.  These stickers are puffy and add some great dimension.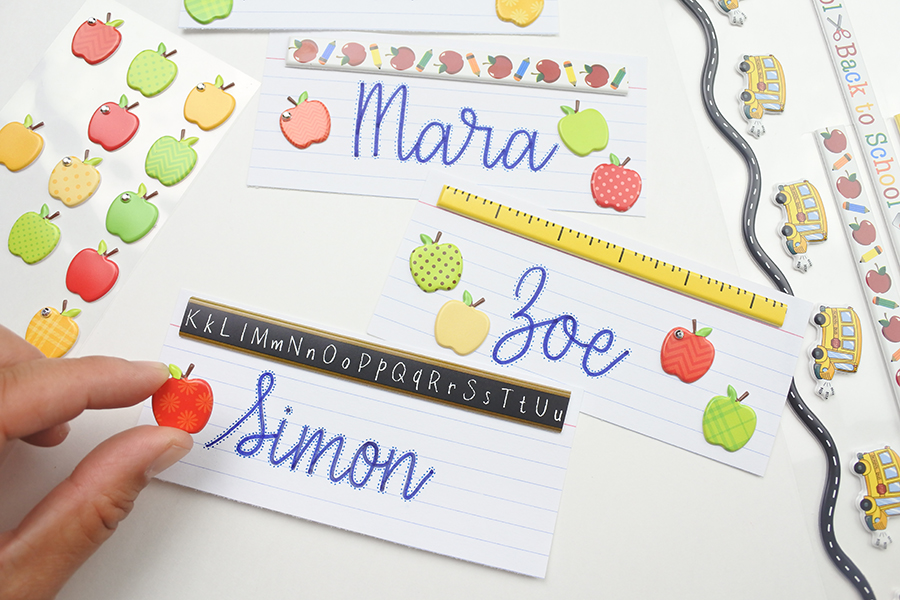 Step Three
Now that the index card is full of designs, add treats to the clear bags, I'm using candy. To secure the treats from falling out, fold the party favor bag a couple times and staple it shut.  For the safety of young children, replace the staples with adhesive.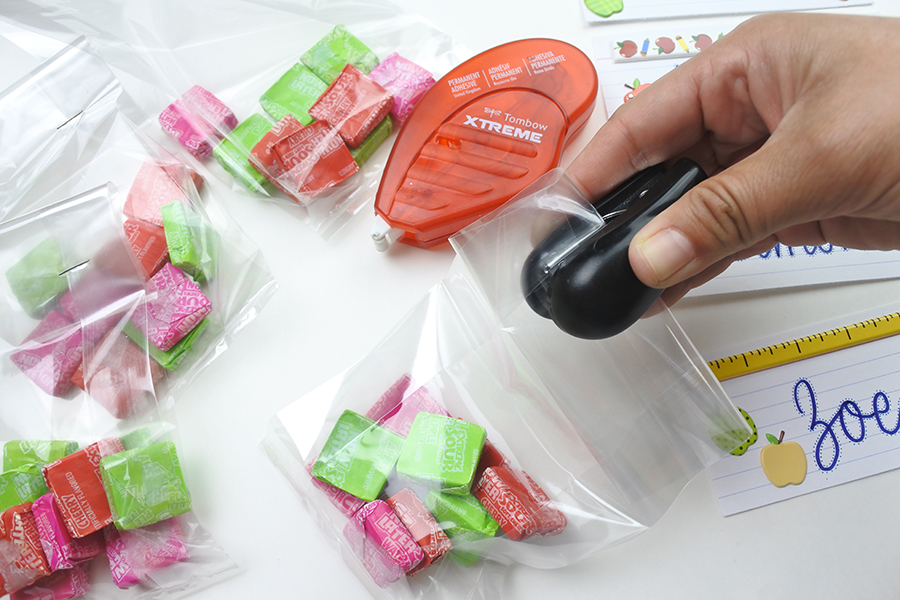 Step Four
Last, it's time to attach the index card. Place some Tombow Xtreme Adhesive to the backs of the index cards, and then stick them onto each party favor bag. The adhesive I'm using is the absolute best and provides a strong, permanent bond; I know these index cards will not fall off of the treat bags.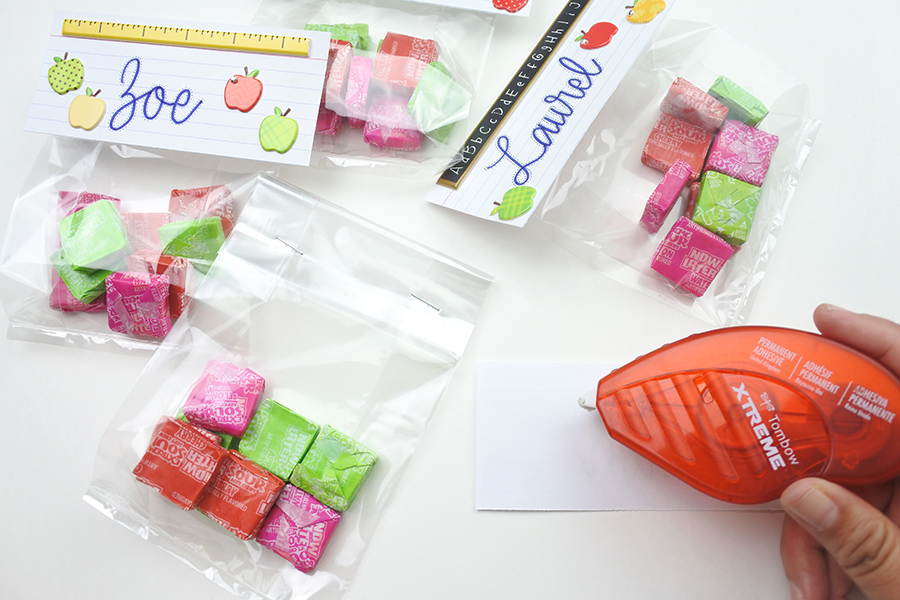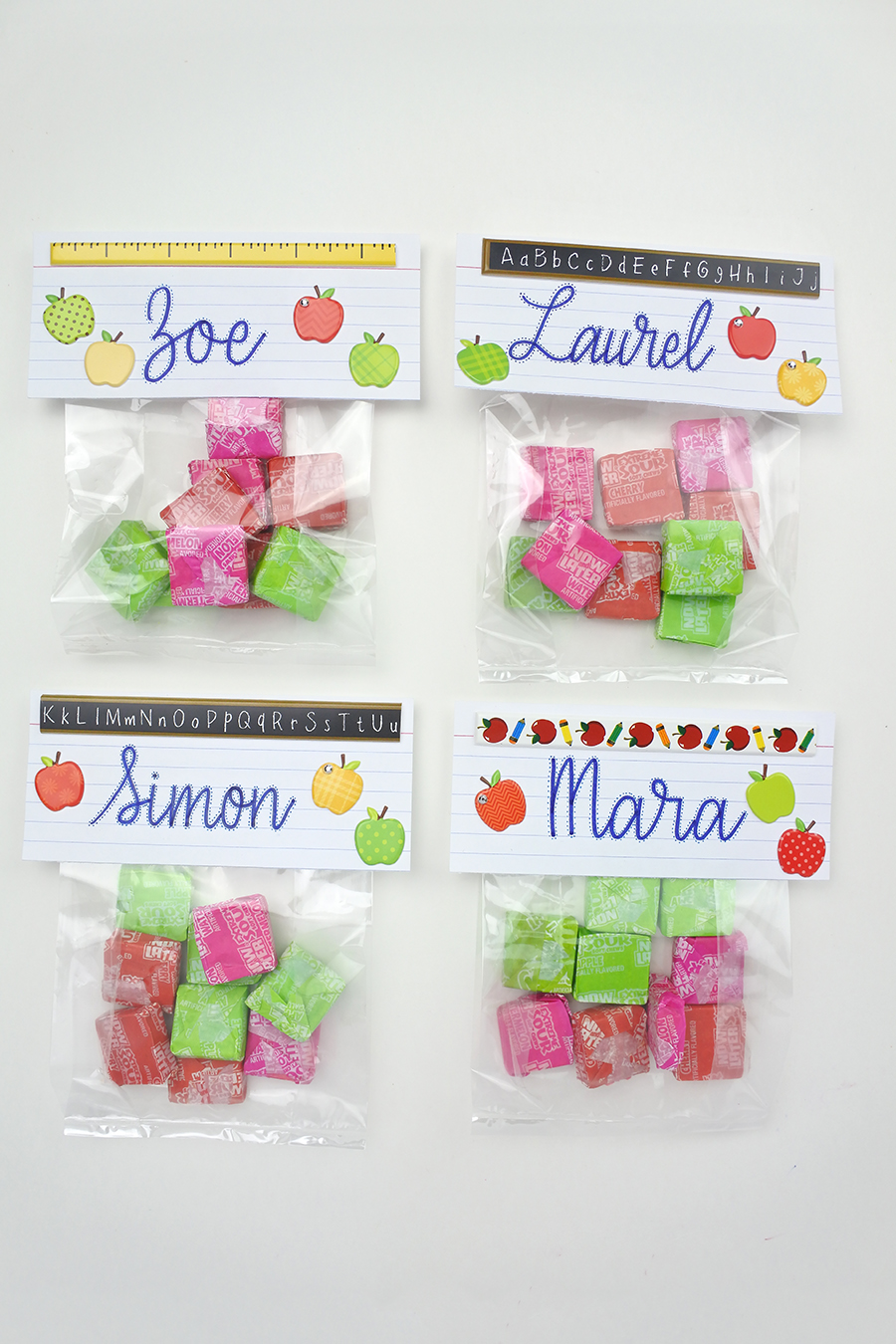 Aren't these the cutest?  They are perfect for all kinds of holidays and celebrations!