Hi everyone! This is Jennie – have you noticed this Spring has been very summery? Since Mother Nature is about to skip Spring, this week we are going to share some Summer trends before we melt. Speaking of melting, today I'm going to show you how to create ice cream lettering.
Supplies:
Step One:
To create the base of this piece I used the 942- Tan Tombow Dual Brush Pen. Mixed Media paper is perfect for lettering because it's smooth and it helps the brush pen glide across the page. Remember to go very slowly when you letter.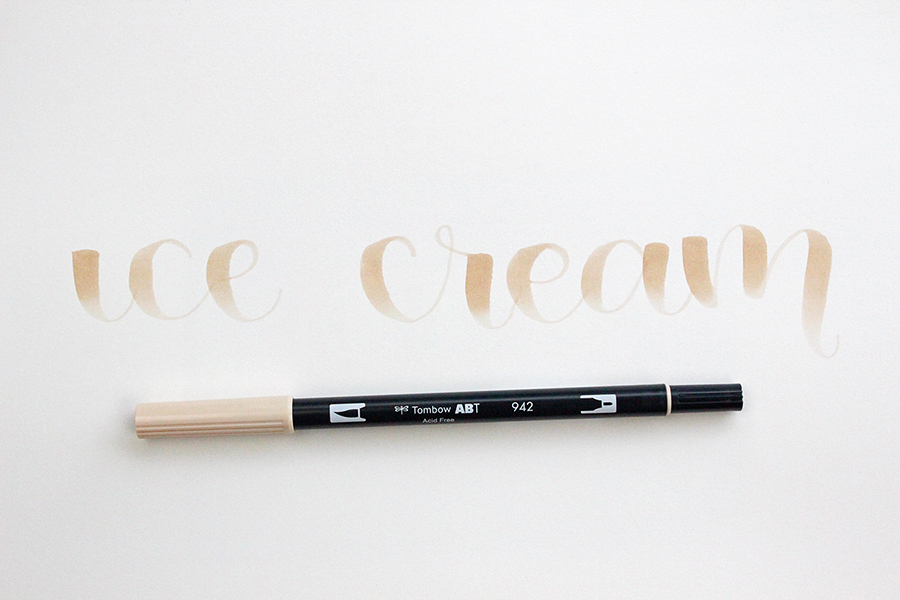 Step Two:
On top of the "i" draw a scoop of ice cream. Add the melted ice cream on top of the letters. I used the 723-Pink Tombow Dual Brush Pen. Cover the top with pink and draw dripping ice cream.
Step Three:
Using the Tombow TwinTone Dual Tip Markers draw a little cherry on top of the scoop.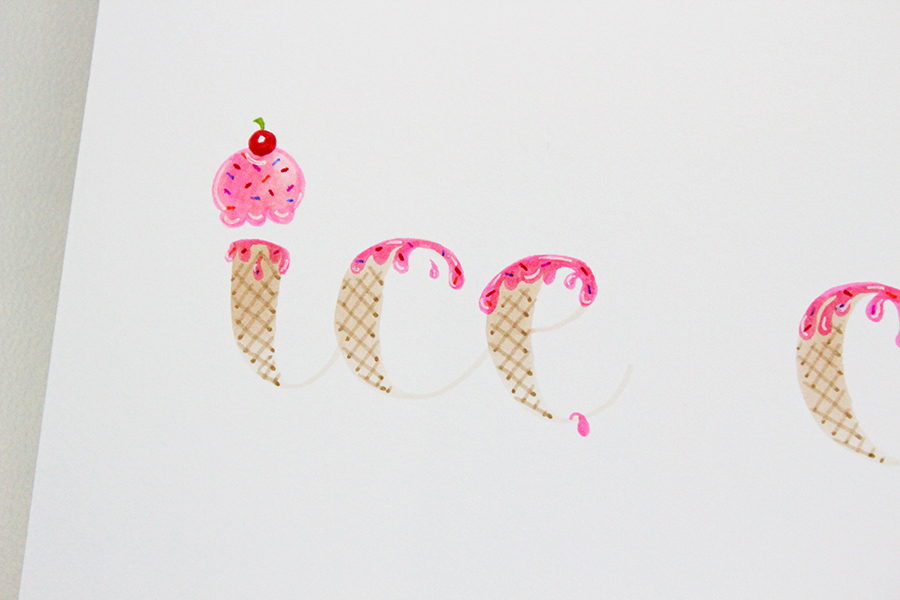 Step Four:
Use the fine tip of the Tombow TwinTone Dual Tip Markers draw sprinkles on the ice cream. You can also use the fine tip of the Tombow Dual Brush Pens but it might be a little big.
Step Five:
To draw the "cone" lines at the bottom of the word I used the 992-Sand Tombow Dual Brush Pen. You just need to use a color a little bit darker than the base but not too dark. You don't need to go all the way to the border.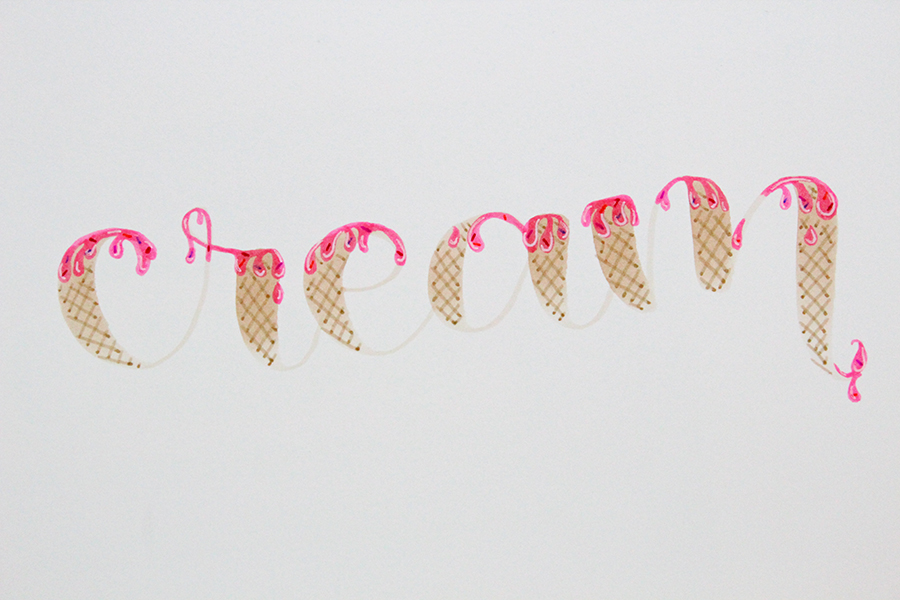 Ice Cream Lettering in 5 easy and fun steps! Don't be afraid to try new "flavors". You could try outlining the word but use something very small like the Tombow MONO Drawing Pen 01. 
This was super fun to create! I hope you give it a try! Take Care!