Good morning y'all, Beth from @CreativelyBeth here to share some tips on how to start a lettering journal. The lovely Bonnie from @ArcherAndOlive sent the Tombow Design Team members a few of her gorgeous dot grid notebooks and botanical stickers to use this week. I was inspired to begin lettering with purpose each day, working on my lettering and composition with my favorite Tombow USA pens!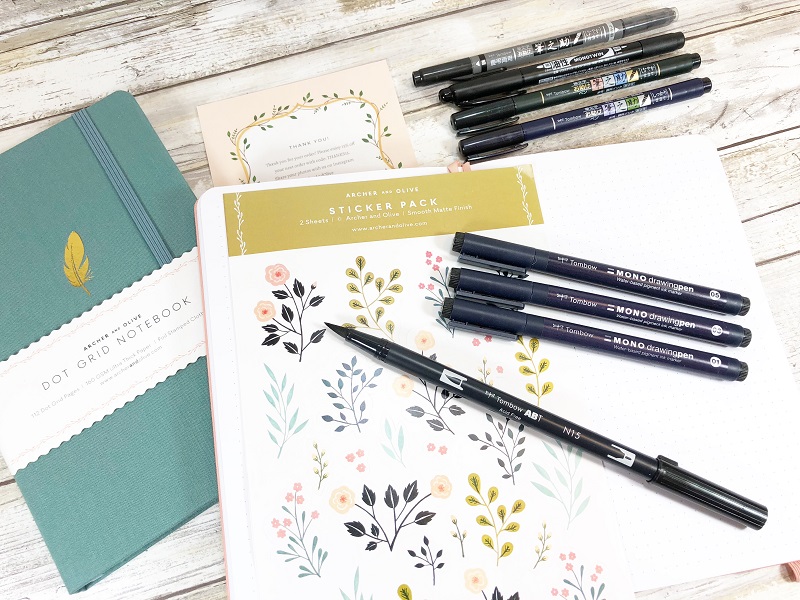 Here's what you will need:
Step One:
I love that Archer and Olive has a "This Book Belongs To" page in the front of each notebook. The Fudenosuke Brush Pen Twin Tip is my favorite, so I added my name in handwriting script and then printed title to page one of my journals.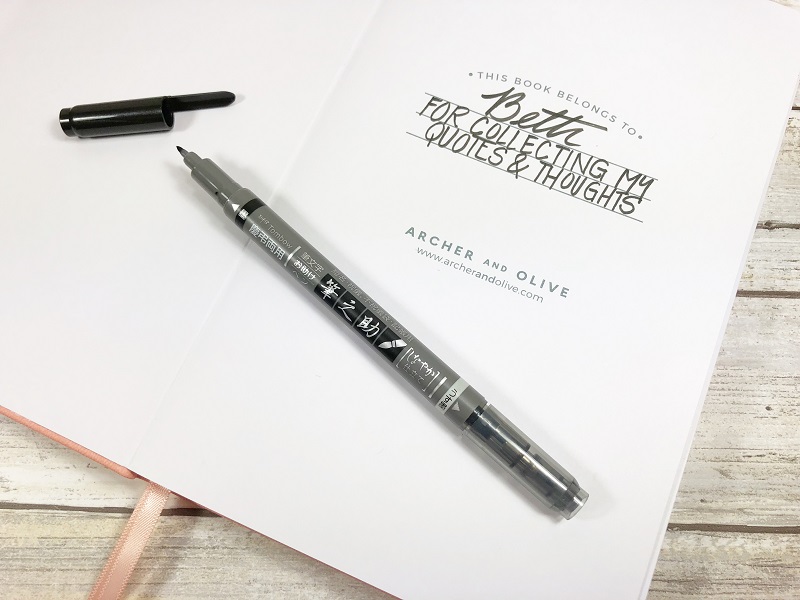 Step Two:
I am also working on my composition, so on this cover page I have mixed and matched several lettering styles with several different pens to create added interest.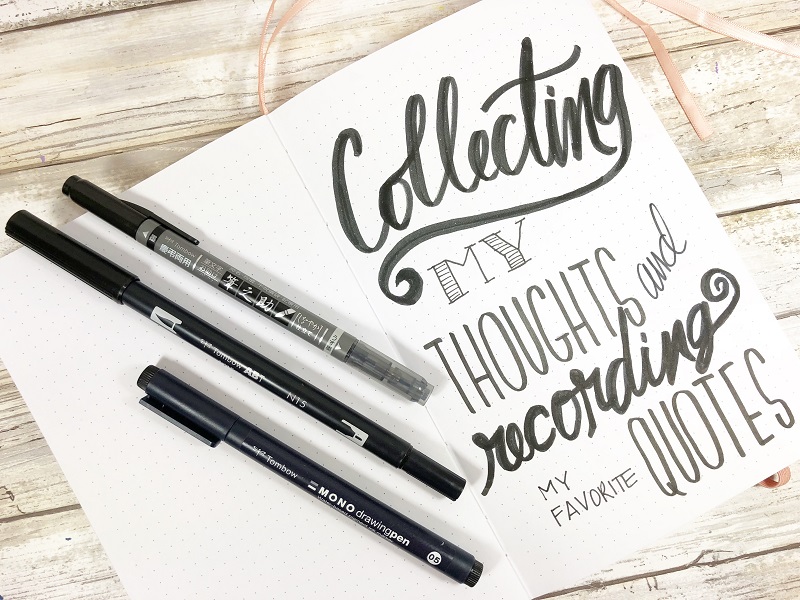 Step Three:
The back half of the journal will be dedicated to simply writing down the quotes that inspire me. The front half of the journal will be dedicated to hand lettering those quotes in creative compositions. Here's a fun example mixing a thin typewriter style font created with MONO Drawing Pen 05 with a heavy script style handwritten with Dual Brush Pen N15 black.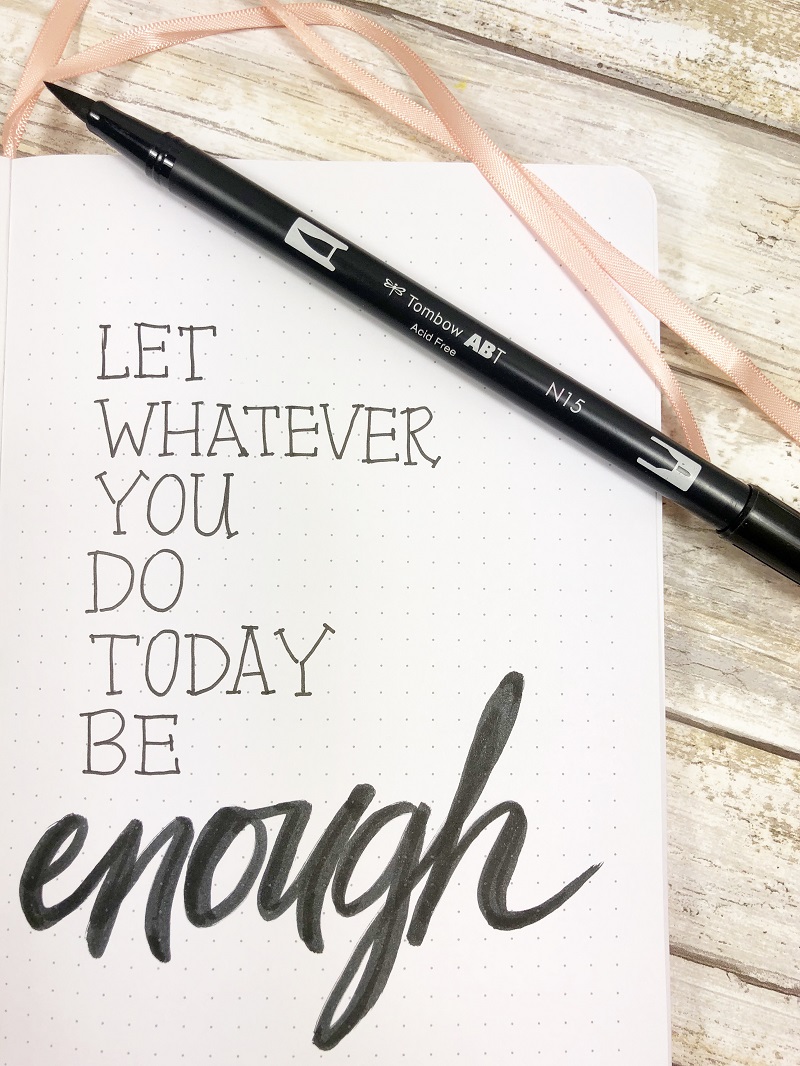 Step Four:
Here's a double page spread featuring two quotes and a variety of styles featuring the Dual Brush Pen, Fudenosuke Brush Pen Twin Tip and MONO Drawing Pen 05.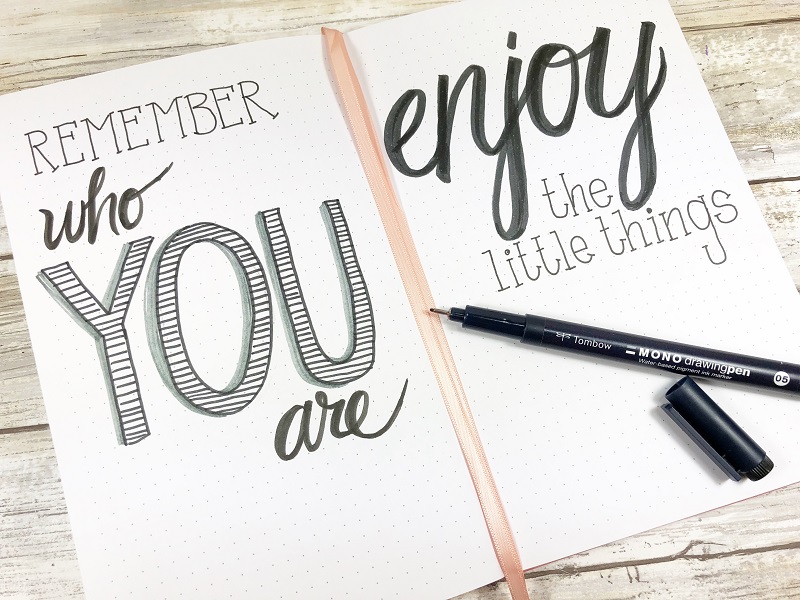 Step Five:
In this final quote, I was inspired to add some flowers and leaves in a similar style to Bonnie from Archer and Olive using the MONO Drawing Pens 05 and 01.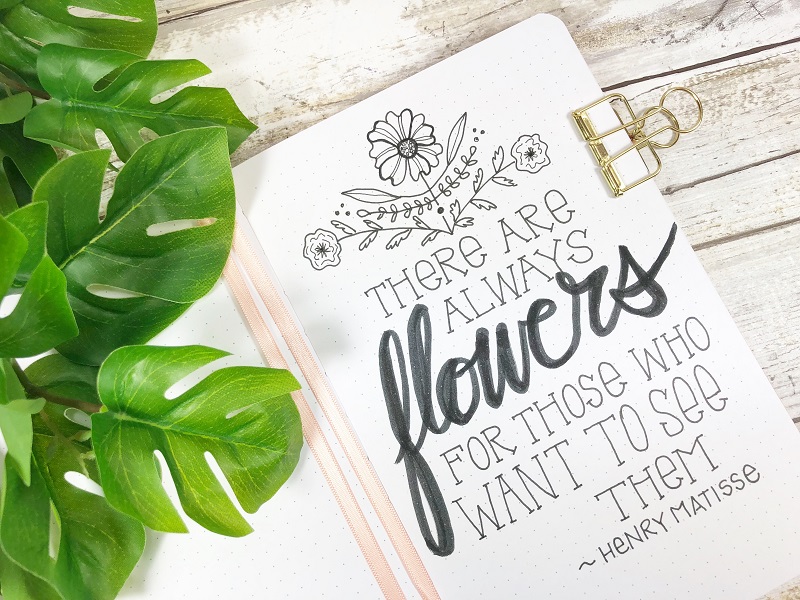 Here is a detail shot…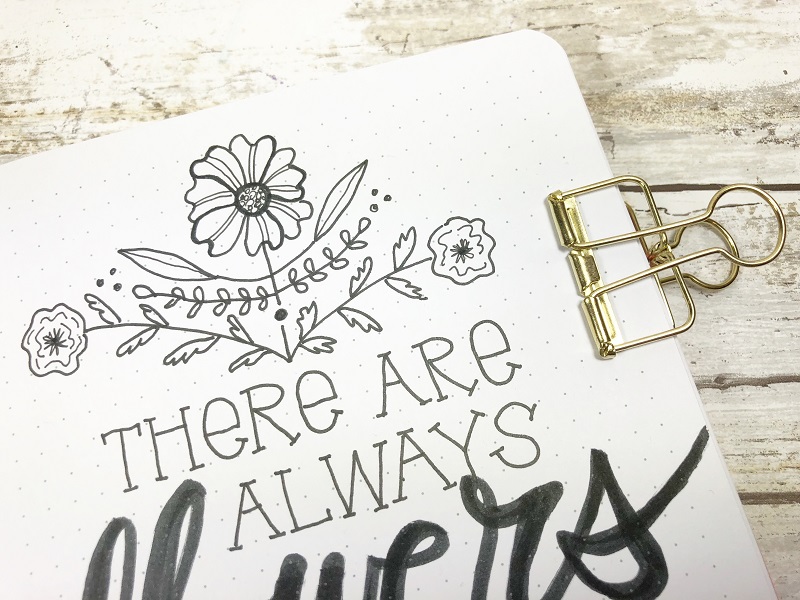 I hope you have enjoyed my tips for how to start a lettering journal and that you will be inspired to create your very own hand lettering projects!
Thanks for stopping by!
Creatively, Beth