Hey Tombow fans! It's Mandy from @thebrewtifulword. I'm showing you how to create pop art lettering inspired by Andy Warhol! One thing that defines pop art is the use of bright, vibrant colors. For this project, we will be lettering a quote from Andy Warhol and using some of same colors found in his Marilyn Monroe piece. Let's gather our supplies and get started!
MATERIALS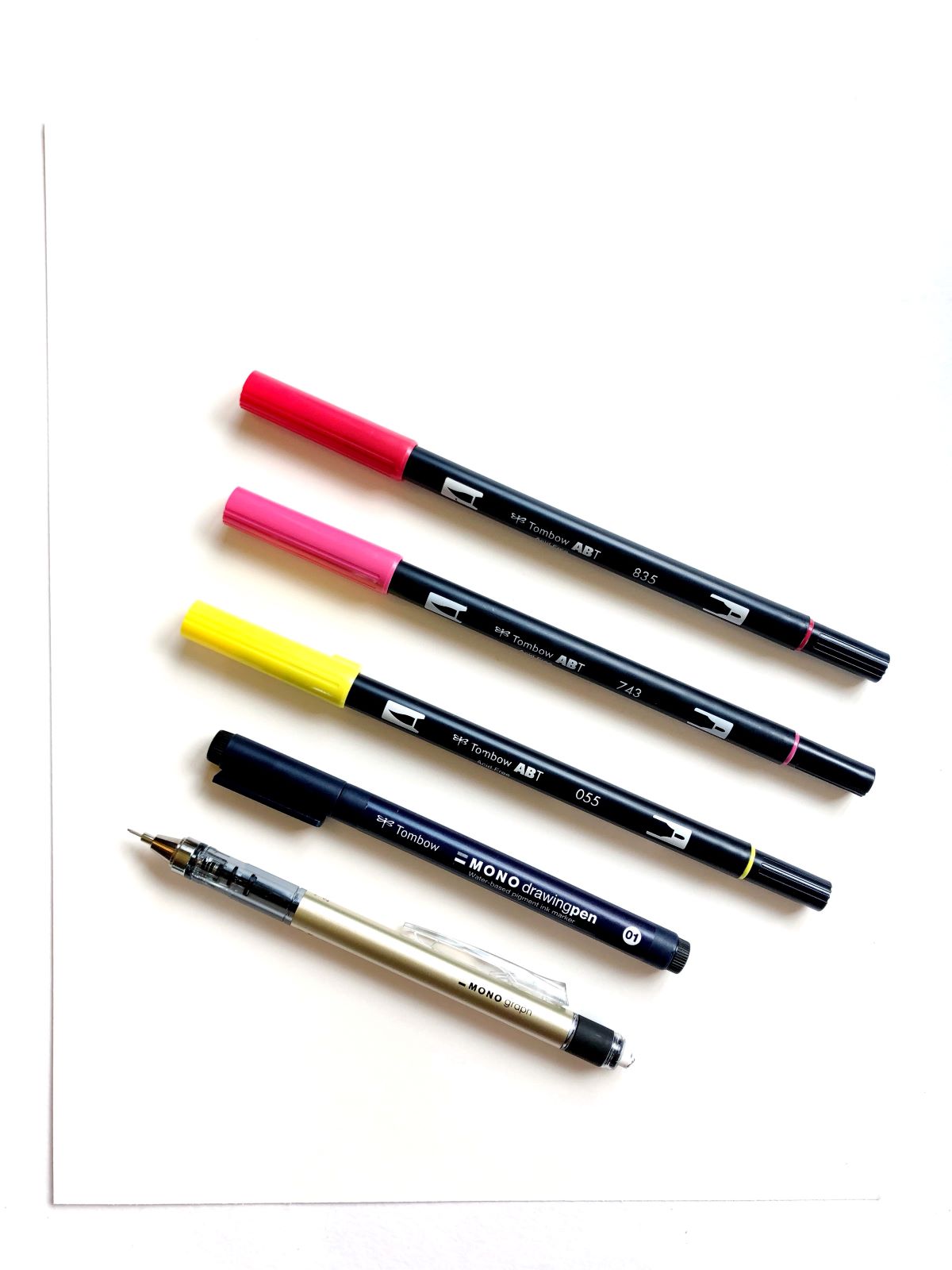 STEP 1 – Sketch
Using the MONO Graph Mechanical Pencil, sketch out the Andy Warhol quote "Art is what you can get away with". I broke the quote into 5 lines and kept the lettering on the bigger side. Sketches are supposed to be a little messy, so don't worry about how it looks! Once you are happy with your composition, lightly erase all your words so the pencil lines don't show through the lettering.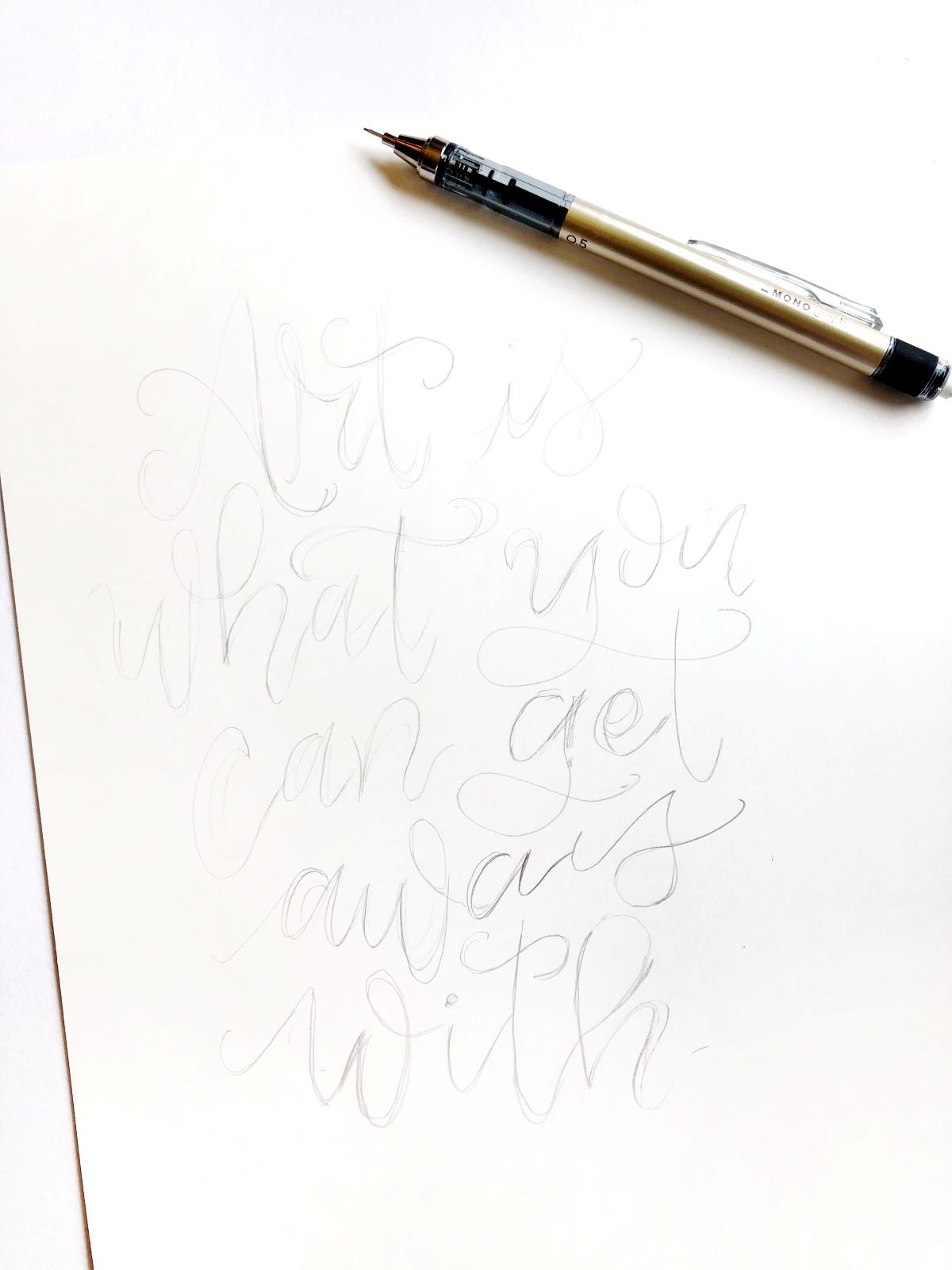 STEP 2 – Blend
Using Dual Brush Pen 743 as the base for your lettering, trace over all your letters. It works best to letter and blend one letter at a time.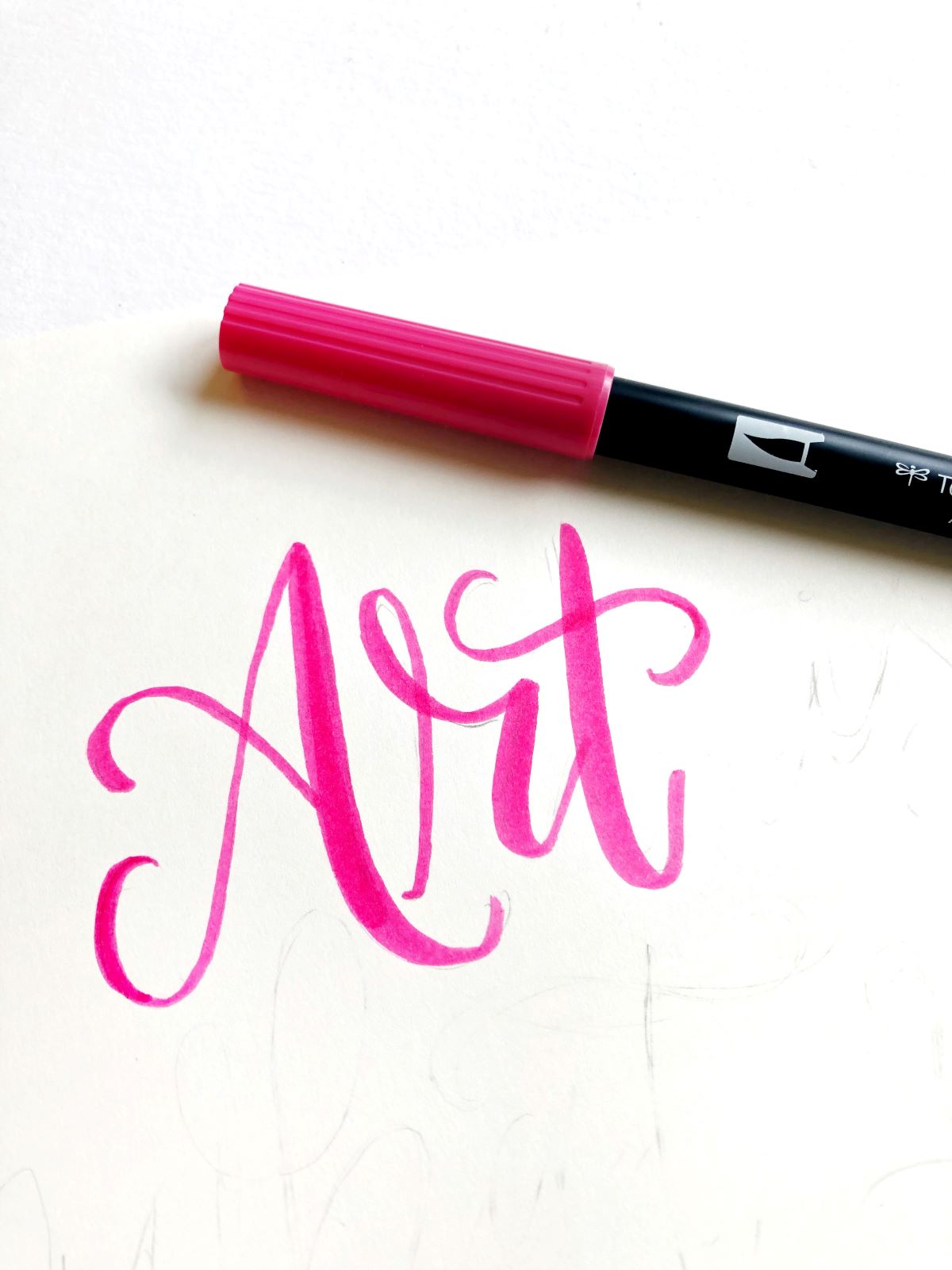 Using Dual Brush Pen 835, add color to the top half of your letter.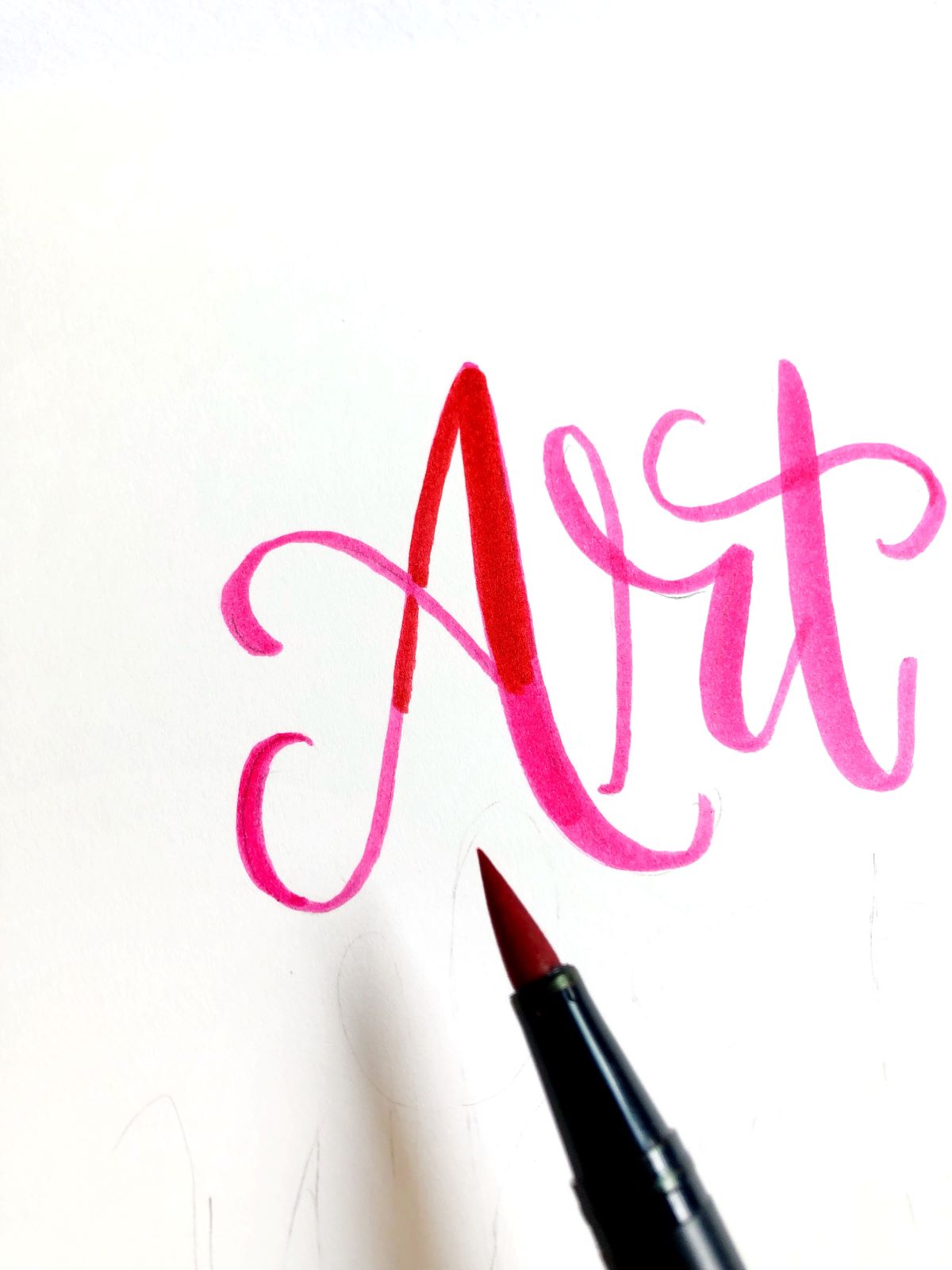 Then use Dual Brush Pen 743 to blend the 835 color down to the bottom of your letter with light strokes.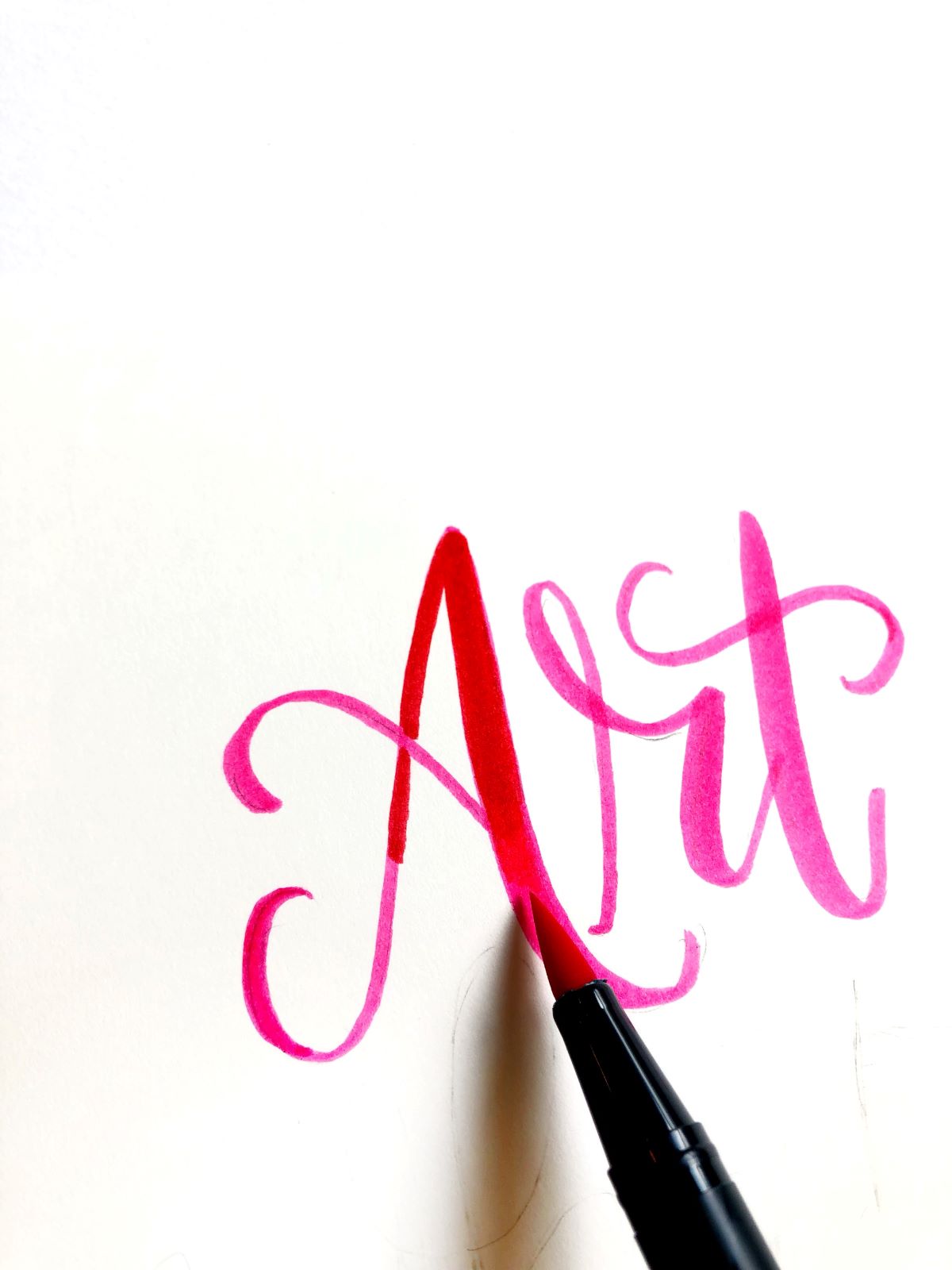 Here's how the lettering looks when the blending is done!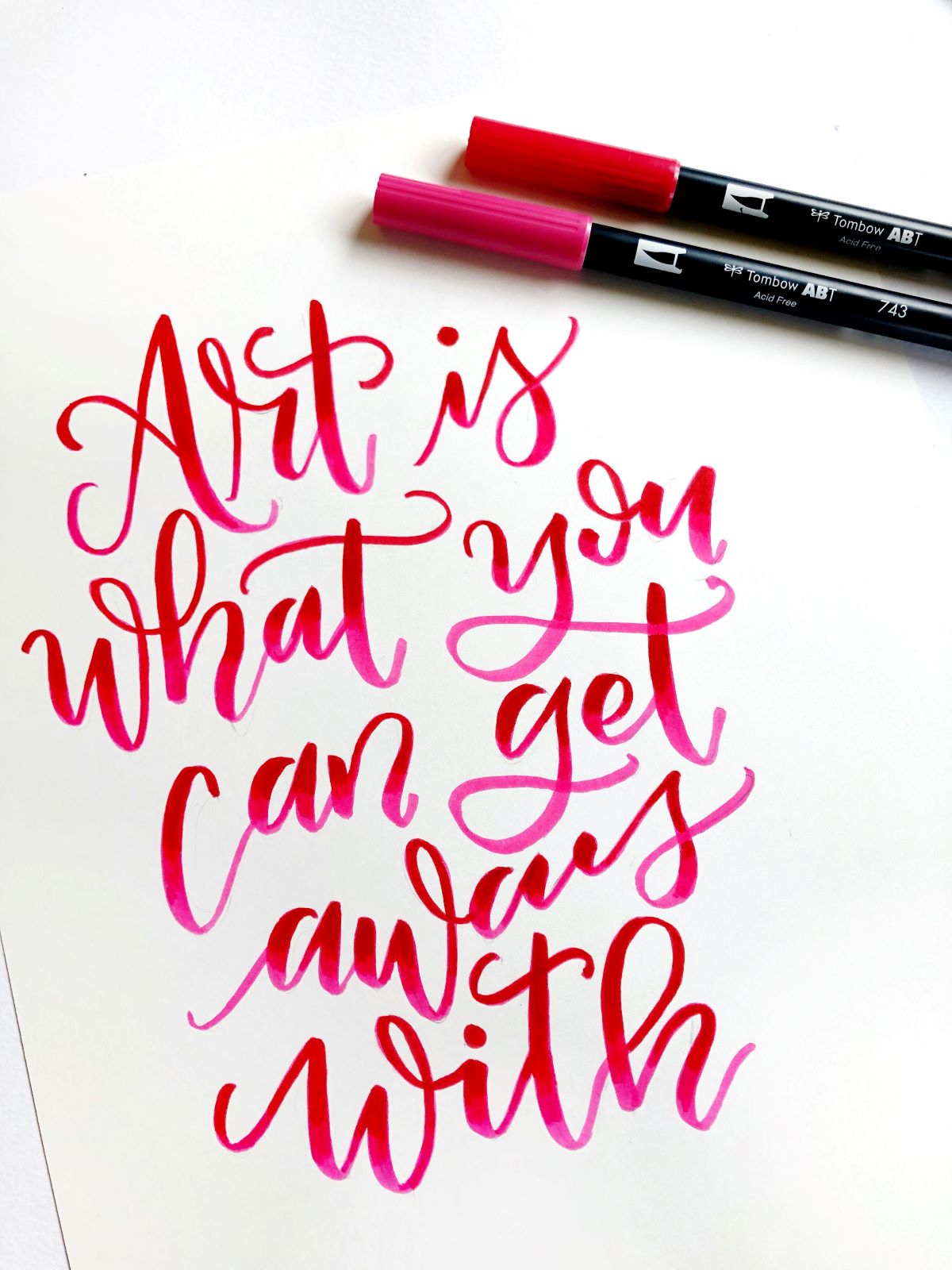 STEP 3 – Add Shadow
Using Dual Brush Pen 055, add a shadow to the right hand side of your letters. This step is what makes that lettering pop with bright vibrant color!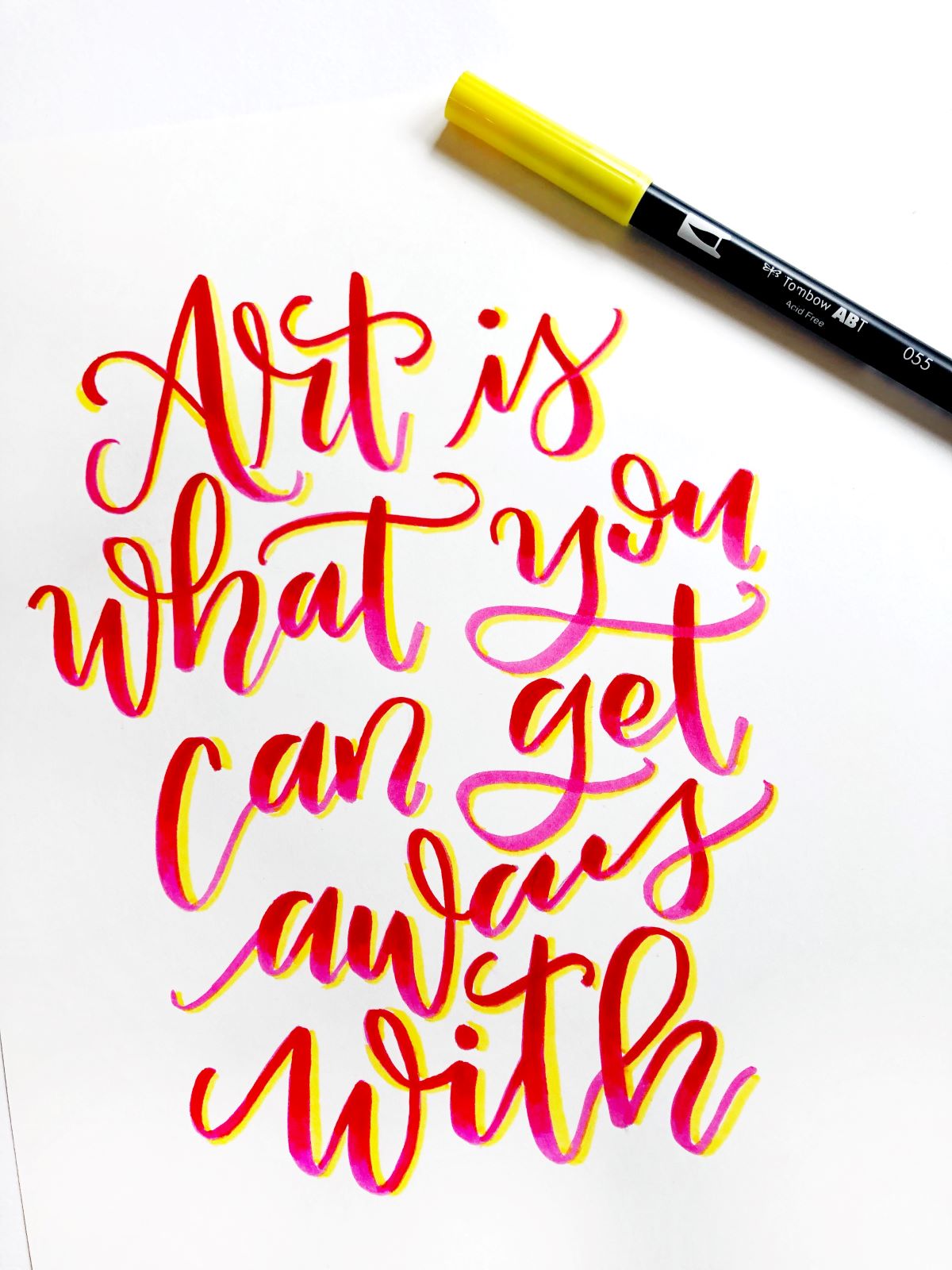 STEP 4 – Add Details
Using MONO Drawing Pen 01, add a shadow along the down strokes of each letter (to the right of the pink/red lettering and left of the yellow shadow). You can also use a white gel pen to add cute embellishments inside your lettering.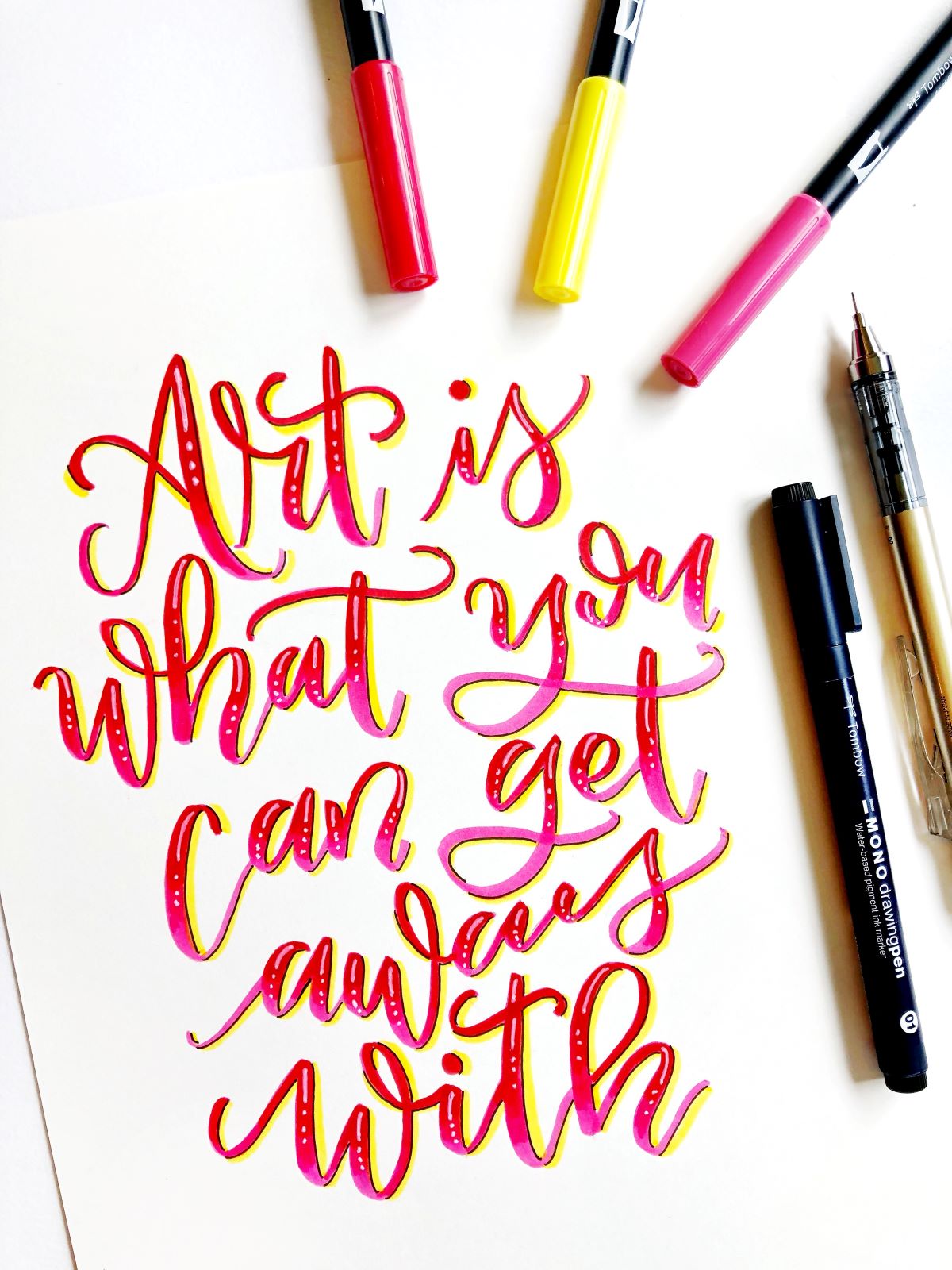 Your pop art inspired lettering piece is done!
I hope you enjoyed this tutorial!  For more hand lettering inspiration, check out these posts!
Hand lettered Inspirational love quote Tutorial with Smitha
Have fun creating! If you try this project, be sure to tag @tombowusa and @a_heartened_calling on IG!
See you next time!
Mandy